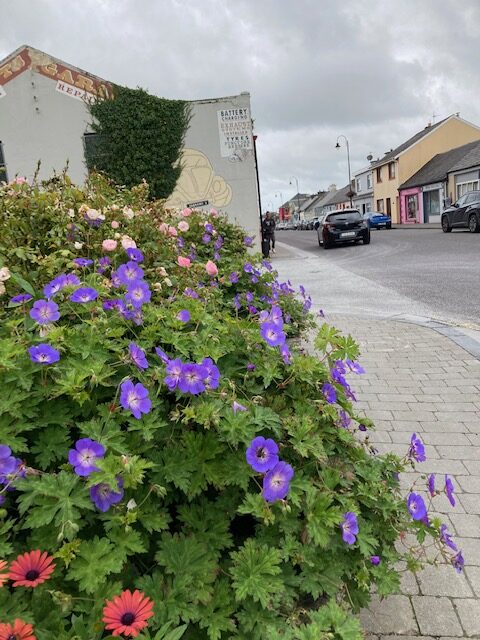 Market Street in August 2023
<<<<<<<<
I Love the Library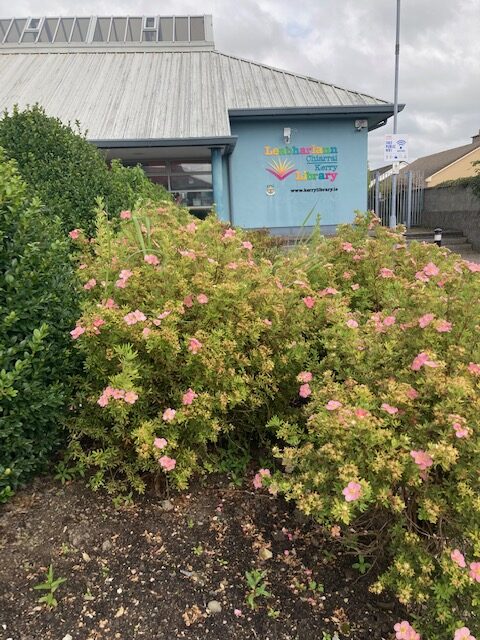 When I was a child of primary school age I discovered the public library. All through my growing up years summer was for reading. I lived about 2 miles outside the town. I often cycled to and from town twice in a day to exchange my library books. I read all of Enid Blyton, Patricia Lynch, Canon Sheehan and later Georgette Heyer and Agatha Christie.
Now I live within a stone'a throw of the library. Living my childhood dream!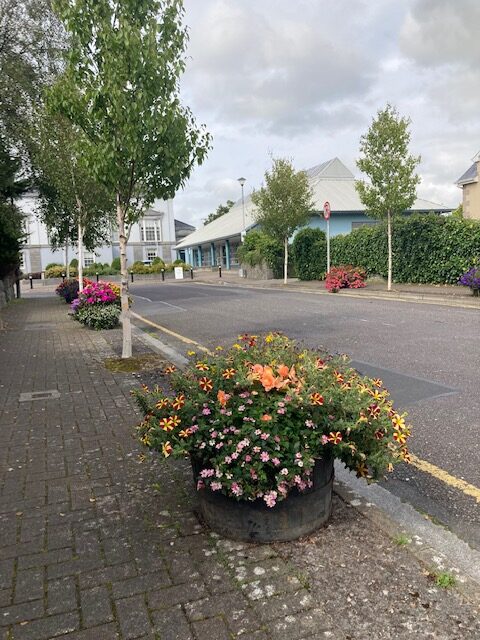 Unlike my childhood one, Listowel Library is a marvellous place. It has books, magazines and papers, local study section, computers and puzzles.
AND it has this marvellous mystery box where people leave their old books for you to pick up for free and you could literally find a treasure there.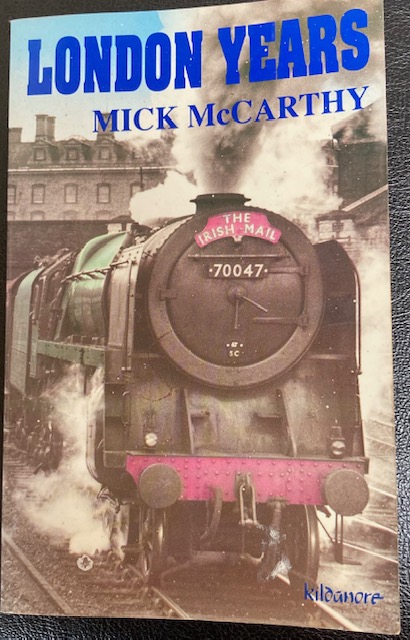 I found this rare, long out of date book there. It is Listowel's Mick McCarthy's account of his time labouring in London. If Mick writes even half as well as his brother, Seán, this will be brilliant. I can't wait!
Thank you to the donor and to Listowel Library.
<<<<<<<<<
Main Street, Listowel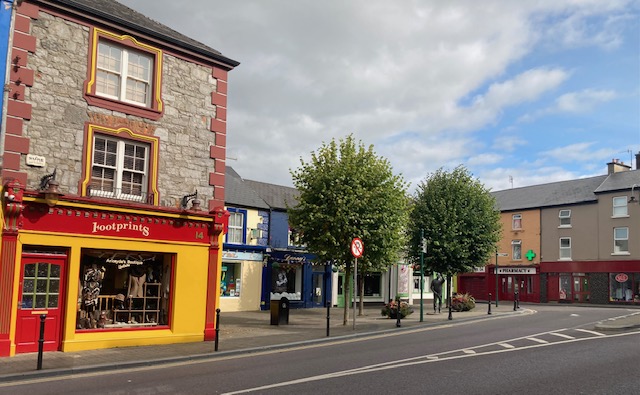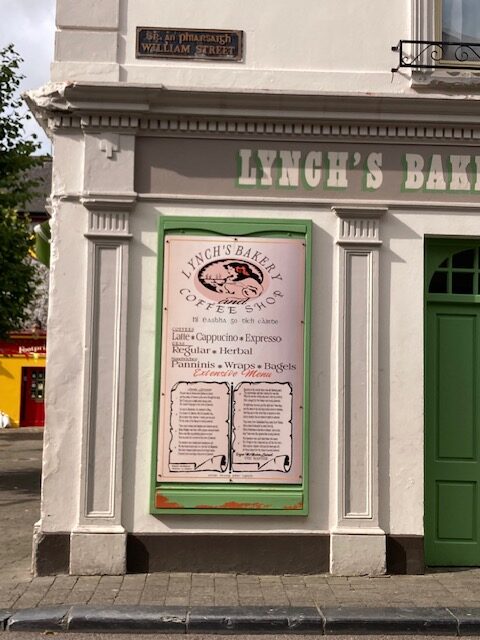 Lynch's Corner where Main Street joins William Street/Sráid an Phiarsaigh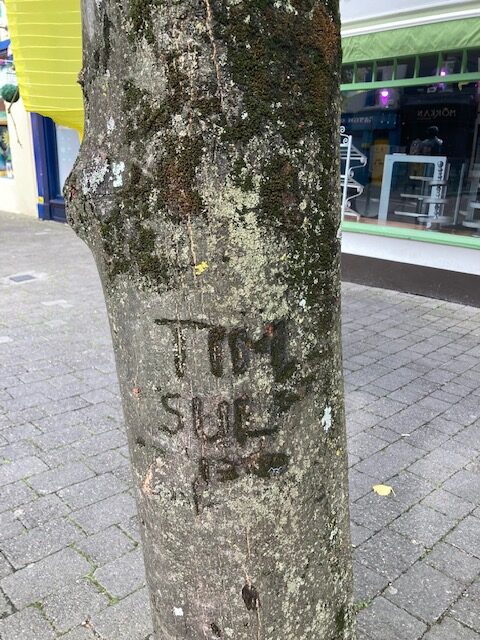 Who are Tim and Sue and where are they now? The date looks like 19?? There's a story there if we only had a sleuth to find it.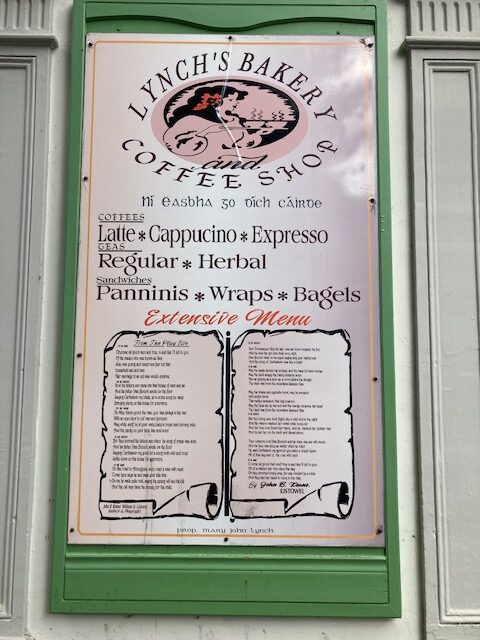 Main Street, like so many other Listowel streets has 2 names. Unlike most it has 2 different Irish versions of its English name, Main Street.
And still local people call it The Small Square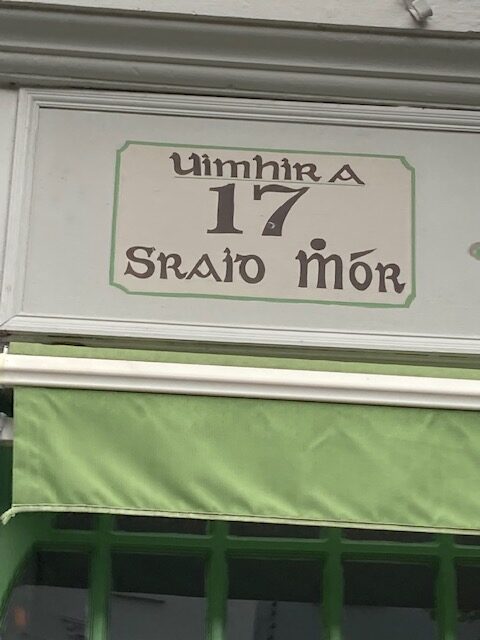 <<<<<<<<<<
Resilience in Verse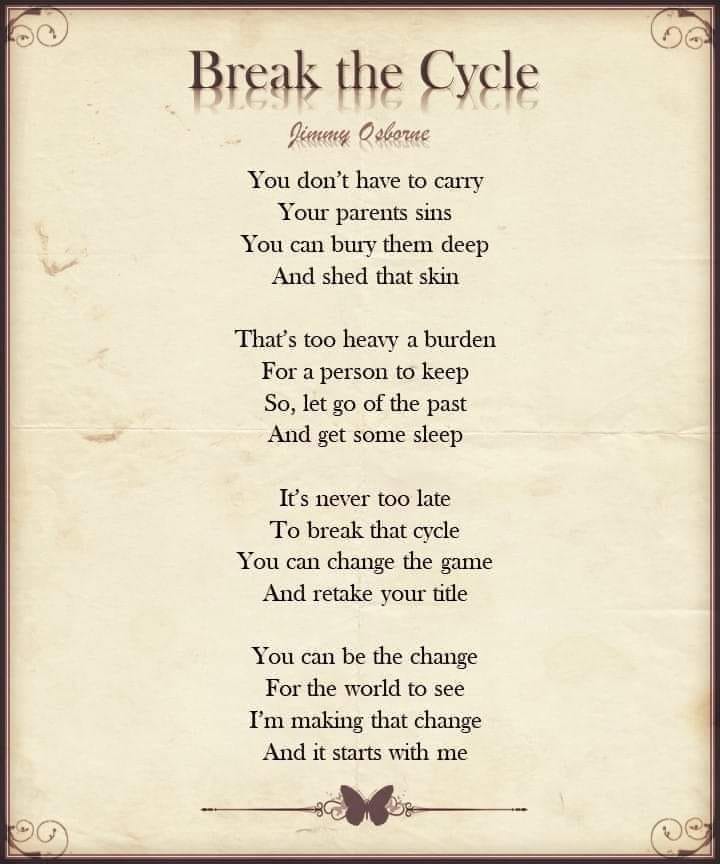 <<<<<<<<<<<
Today's Fact
There is an old English word called trumpery.
The meaning of trumpery is;
Trumpery comes from the Old French tromperie, with its root of tromper, "to deceive." Definitions of trumpery. ornamental objects of no great value. synonyms: falderol, folderal, frill, gimcrack, gimcrackery, nonsense.
<<<<<<<<<<<