On the Ring of Kerry
If you are on the Ring this is a lovely stop with a picnic area and a woodland walk.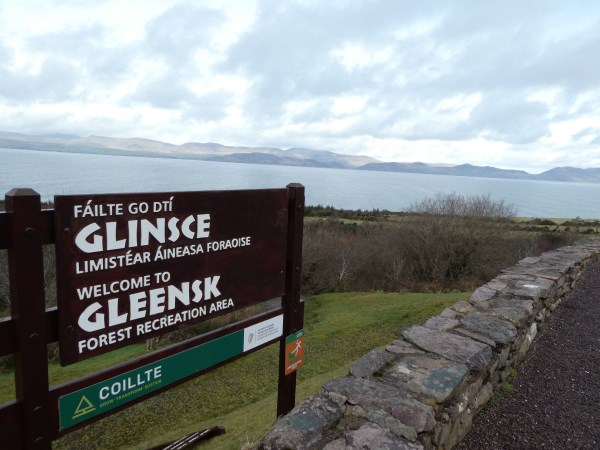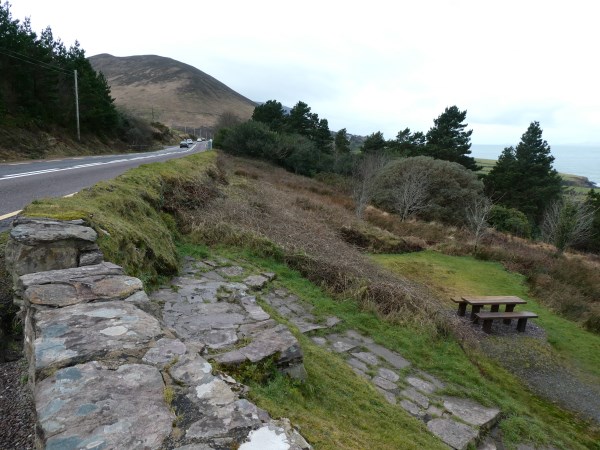 <<<<<<<<<
Macroom
If you travel the road from Listowel to Cork via Tralee and Killarney, Macroom is well worth a stop. It is a town steeped in history.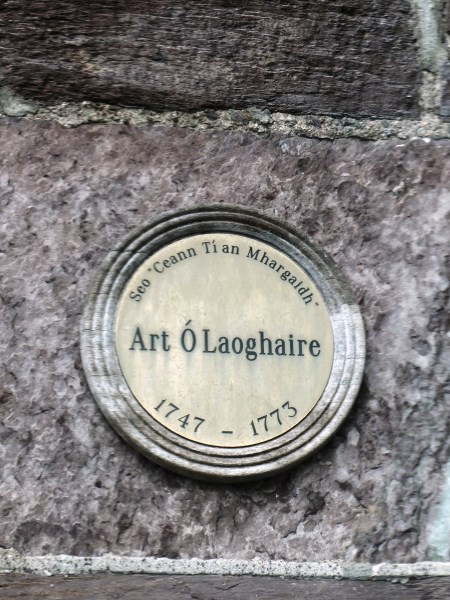 Did you learn Caoineadh Airt Uí Laoghaire in school? It is one of the most beautiful poems in the Irish language. In it, the poet, Eibhlín Dubh ní Chonaill laments her lost love, Art O Laoghaire. Eibhlín defied her parents to marry the handsome dashing Art.
Her first indication that he was dead came when his horse came home without him. Art was shot by an English officer at Carraig an Ime outside Macroom for refusing to sell him his fine horse for £5.
Here listen to Eibhlín describing how she fell in love with Art the first time she saw him on market day in Macroom
Mo ghrá go daingean thú
Lá dá bhfaca thú ag ceann tí an mhargaidh
Thug mo shúil aire dhuit
Thug mo chroí taitneamh duit
D'éalaíos om' athair leat……
The above plaque has been erected at ceann tí an mhargaidh (the head of the market house) to commemorate this Romeo and Juliet style meeting. Like the Shakespearean lovers their love was doomed from the start and ended in tragedy.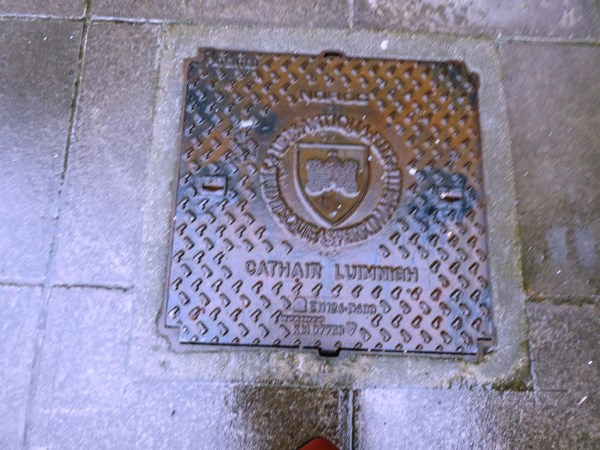 This is a bit of a mystery. It is in the same corner of the market square in Macroom but appears to belong in Limerick.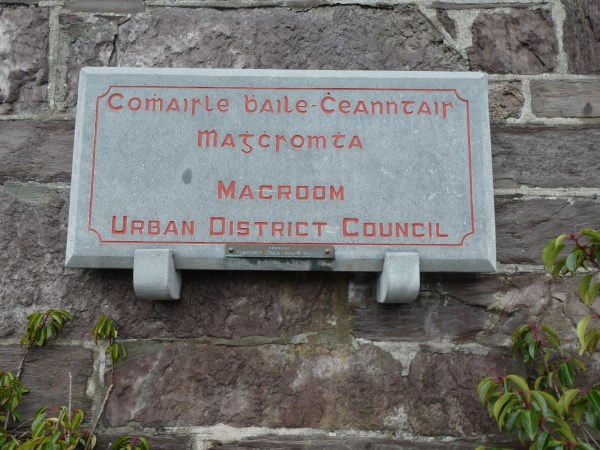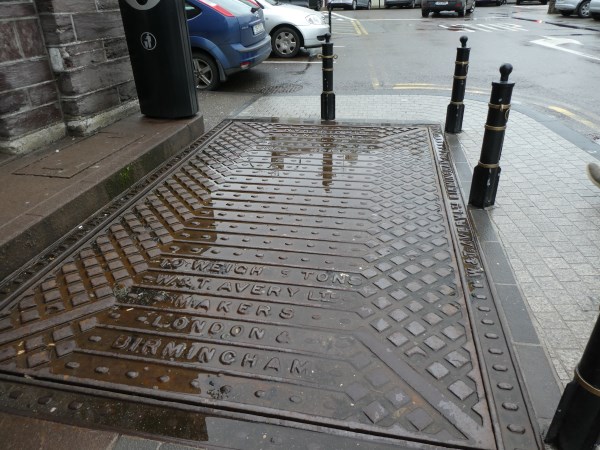 This old weigh bridge is still in place near the town hall. I presume it is no longer used.
This is the fine market house which now is home to the Urban District Council. It is beautifully kept and, even though blowing it out of there would greatly help the flow of traffic, I hope they never do.
Across the road is another 'relic of auld decency' Macroom Castle.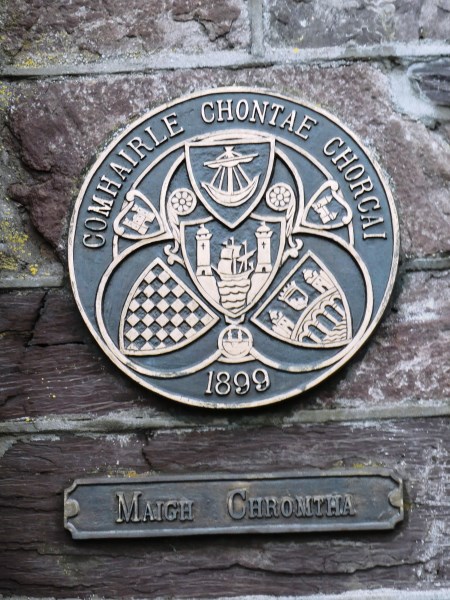 Definitely not Limerick
<<<<<<<
Ard Chúram
This great charity is still looking for volunteer cyclists to do the Ring of Kerry Cycle. Their new dementia day care unit is progressing rapidly and people have been very generous but much more is needed.
Nora Owen, whose husband has Dementia has helped them out by making a short video. Please take 2 minutes to view it.
<<<<<<<<
Top of William Street 2002