Anyone who believes that a prophet is never appreciated in his own parish, has not been to Listowel. Listowel likes nothing better than to celebrate its own writers. Any Writers' Week event featuring the work of a local writer is a guaranteed sell out.
Cyril Kelly may not be as well known nationally as John B. Keane and Bryan MacMahon but he is huge in Listowel. Cyril's style is conversational and confessional. He blends nostalgia with bemusement at the pace of change in the world. Growing up in Listowel, family and particularly the joys of living in a mainly female household, the agony and the ecstasy of fatherhood, travel and teaching are among the themes he returns to again and again in his writing. All his anecdotes are told in a carefully crafted, learned yet accessible style. He delights in the well turned phrase; the well chosen adjective; the evocative metaphor. His word pictures are a delight to the eye.
Cyril has another gift even greater than his command of the English language, that is his inimitable speaking voice. His essays are written for the voice….his own. Like Dylan Thomas, another man who wrote for radio, his work is best enjoyed when heard delivered by the writer.
Writers Week 2013 featured two Cyril Kelly events. The first was his reading in St. John's. The second was an event he presented along with local milliner, Aoife Hannon. The happening took place in Tae Lane Store on Church Street and featured hats by Cyril's mother, Mai Naylor and modern headpieces by Aoife Hannon whose star continues to rise among modern established milliners.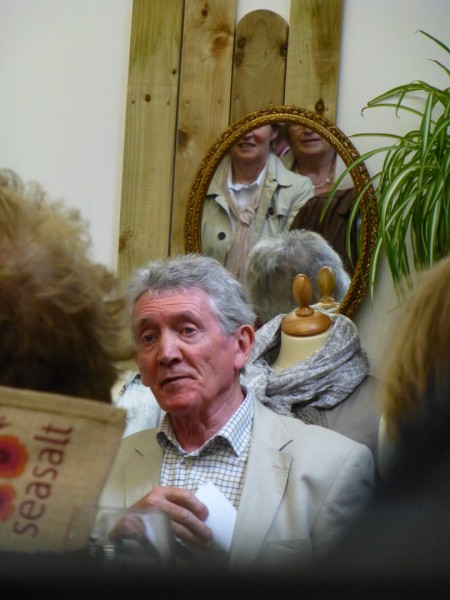 Cyril Kelly reminisces about Mai Naylor, Babe Jo Wilmot and her 2 pigs, Hansel and Gretel, milk delivered from cow to doorstep by the man who did the milking and the first Writers' Week. He told us how Vatican 2 dealt a death blow to his mother's milinery trade. Women were no longer required to cover their heads in church.
Aoife Hannon has little to do with cows and pigs. Horses are the animals most dear to the hearts of her customers. Aoife's colorful and beautifully crafted hats are seen on racecourses and at weddings and glamorous social events here and in the U.K.
Hats by both Listowel milliners were on display in the shop and were a great talking point among the many ladies present.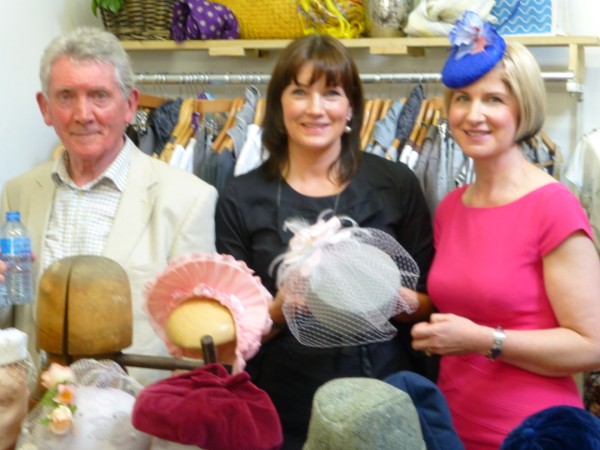 Cyril Kelly, Kelly Browne of Tae Lane Store who organised the event and Aoife Hannon wearing one of her own creations.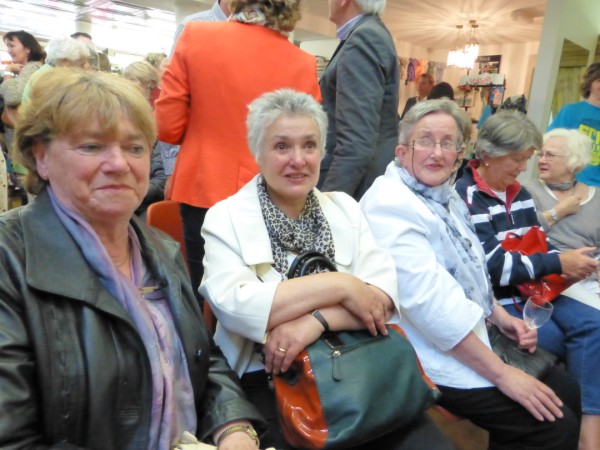 Mirian Kiely, Bríd Kelly, Anne Moloney and Kay Caaball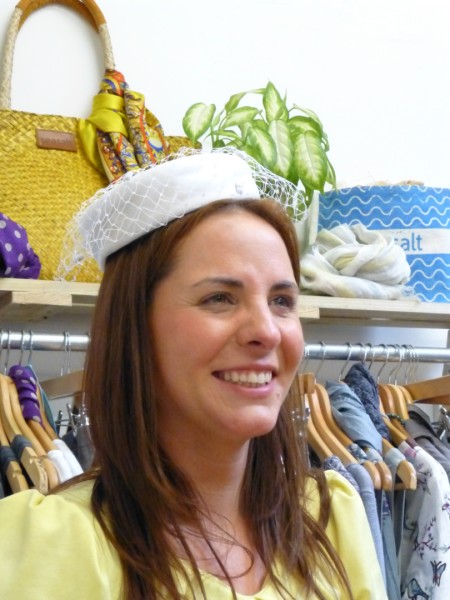 Mai Naylor's grandaughter models one of her grandmother's hats.
Moloneys; Anne, Maeve and Kay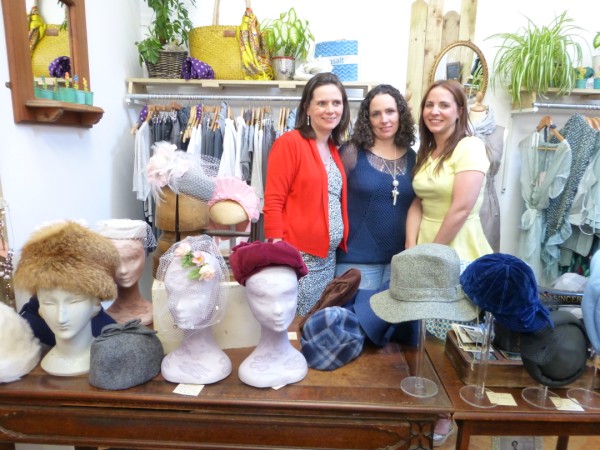 The three Kelly girls pose with their grandmother's hats. Unfortunately there were none of her famous turbans among the hats that Kelly collected for this occasion from local women.
Mai Naylor's three granddaughters in the Tea Lane Store at Writers' Week 2013.
<<<<<<
Since it looks like this post will be enjoyed mainly by the ladies, here are a few fashon items from another era.
Dungarvan women in the fashionable attire of the early 20th century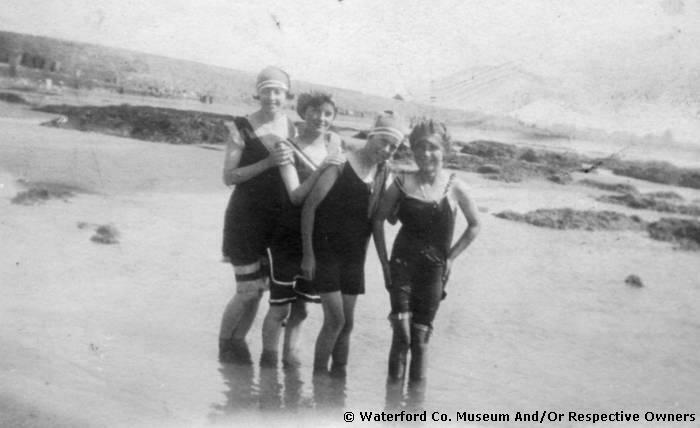 Bathing costumes from the same era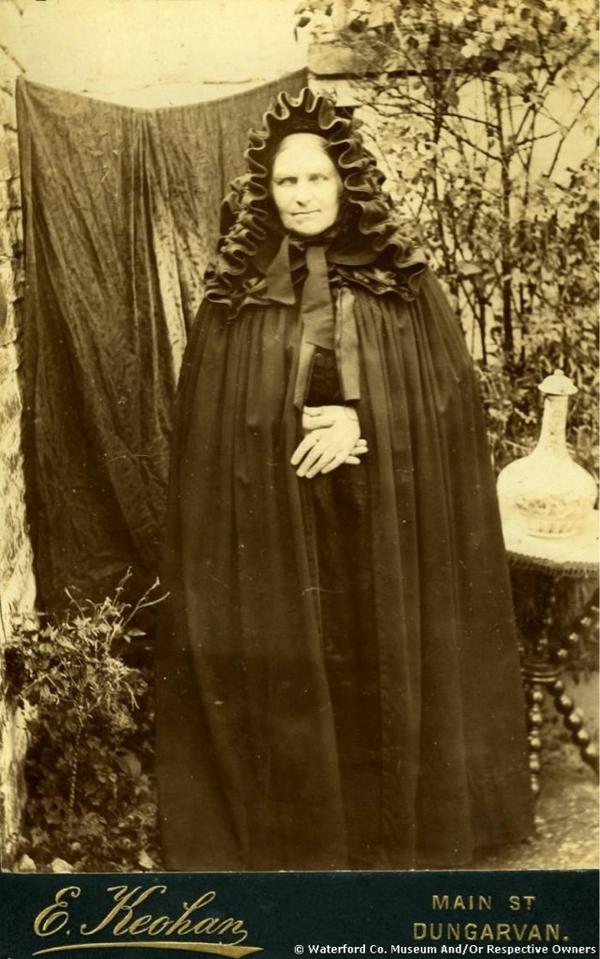 The Bantry Cloak.
<<<<<
Business people in town made a great effort for Writers' Week and The Races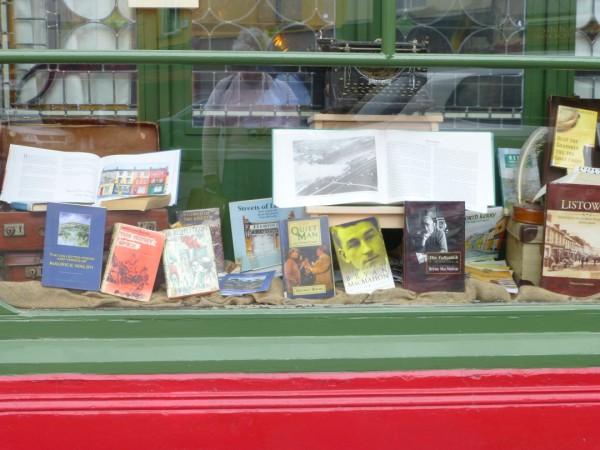 The Horseshoe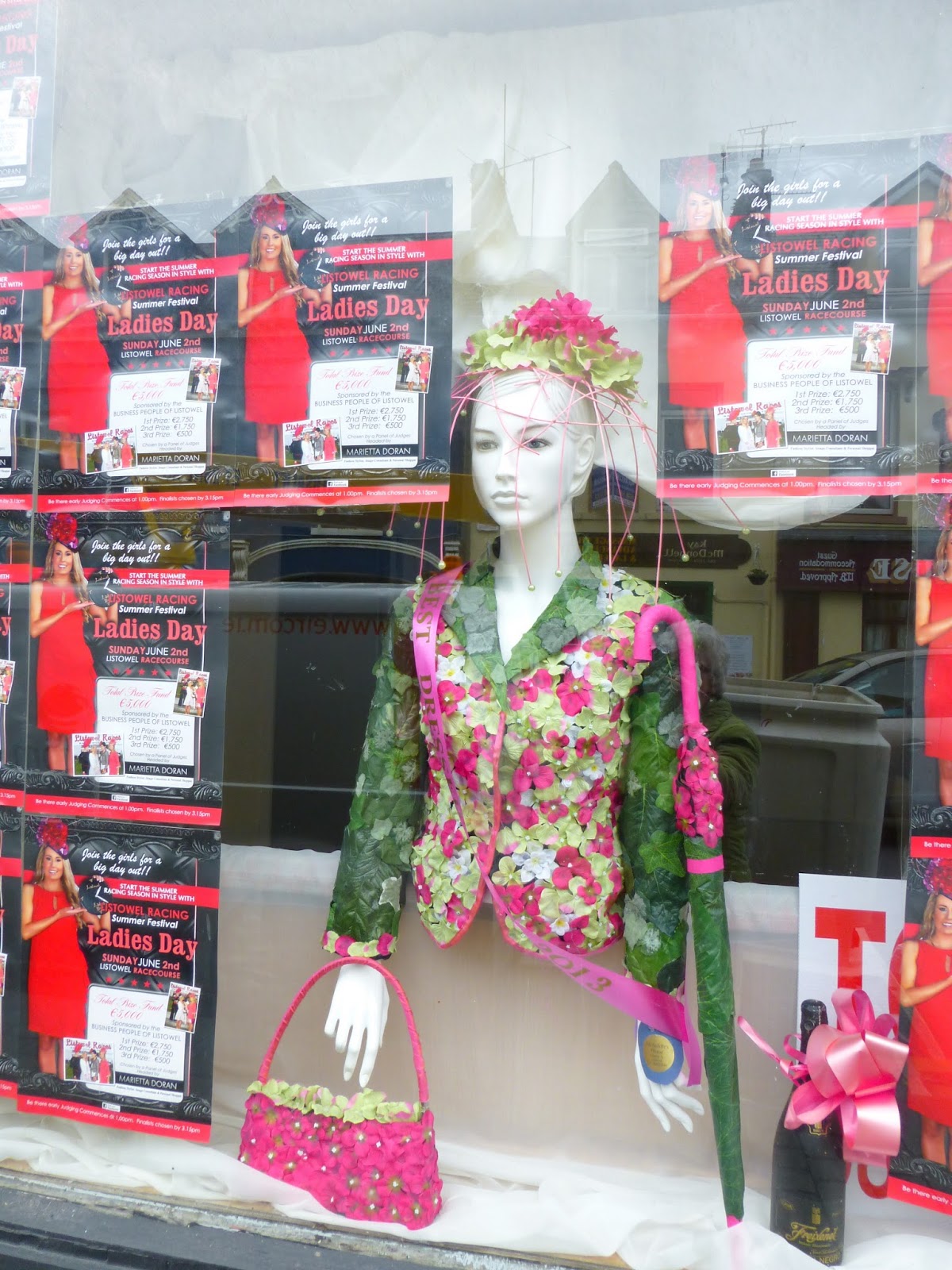 Listowel Garden Centre's display advertising Ladies' Day at the races