Wintry Tree In Listowel Town Square in November 2018
<<<<<<<<
At the Window of the Kerry Writers' Centre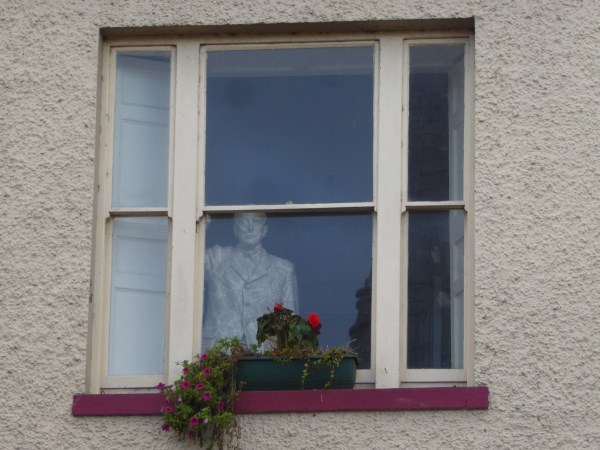 <<<<<<<<
Memorial in St. Michael's Graveyard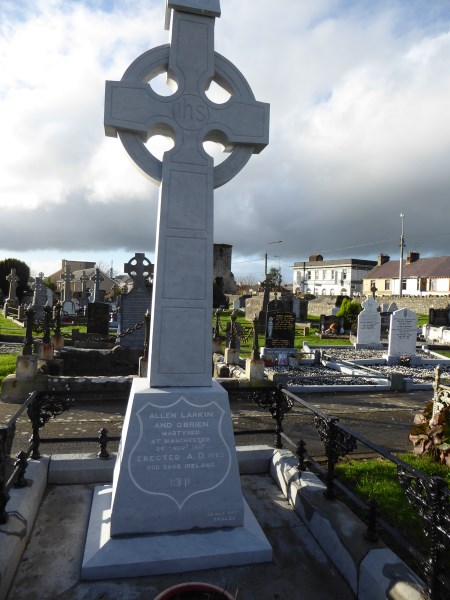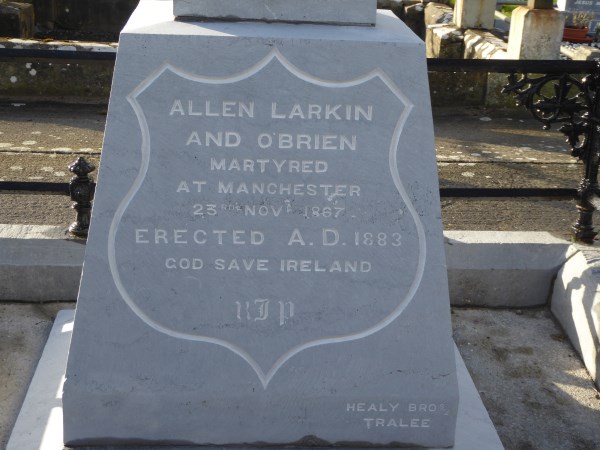 I wonder why there is a memorial to these men in Listowel.
<<<<<<<<<<
Last Few from the Listowel Food Fair Craft Fair 2018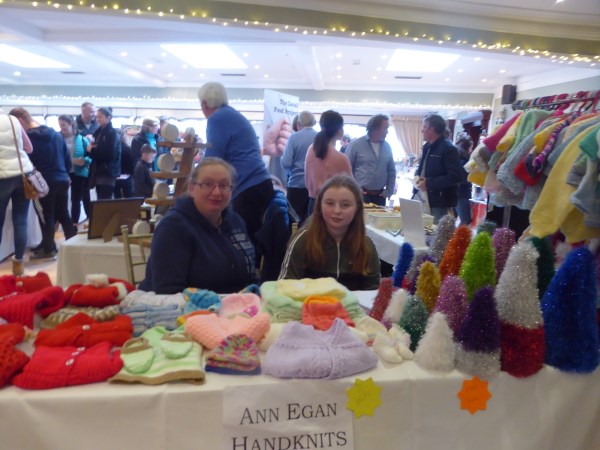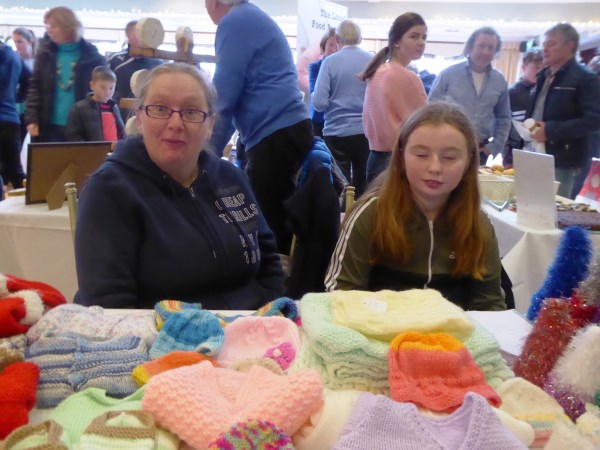 Anne Egan and her daughter, Katie at her table brimful of lovely handknits.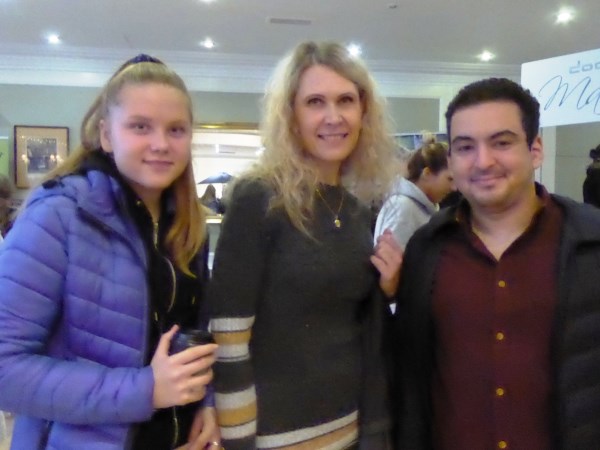 Brigita was at the fair with her family and friends.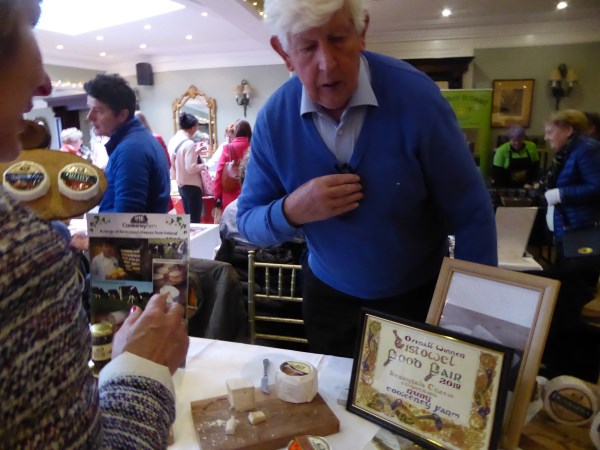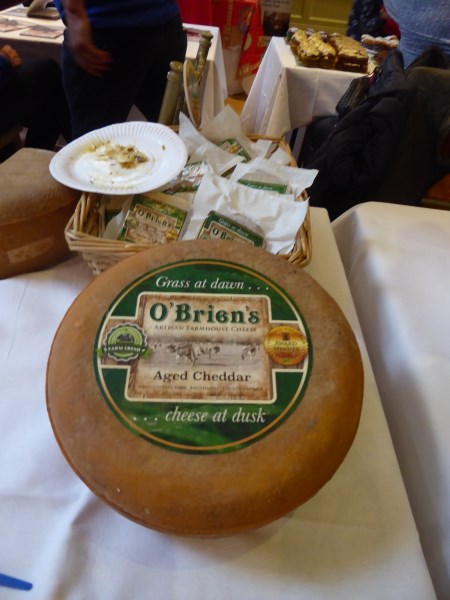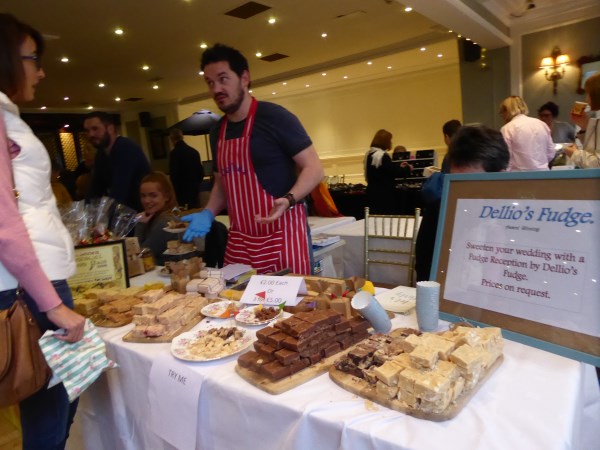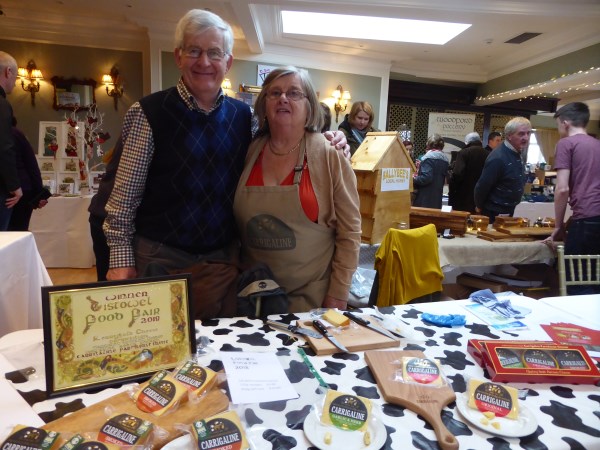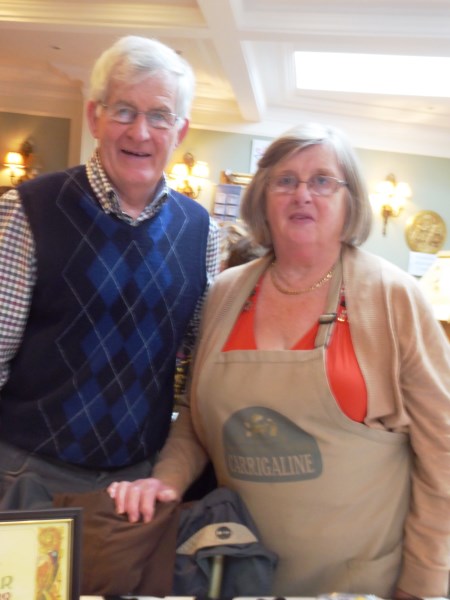 There were several award winning cheesemakers at the fair.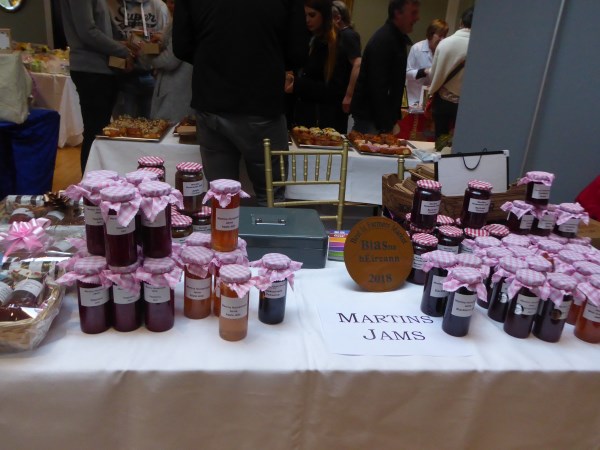 There was a great deal of produce to tempt the sweet toothed.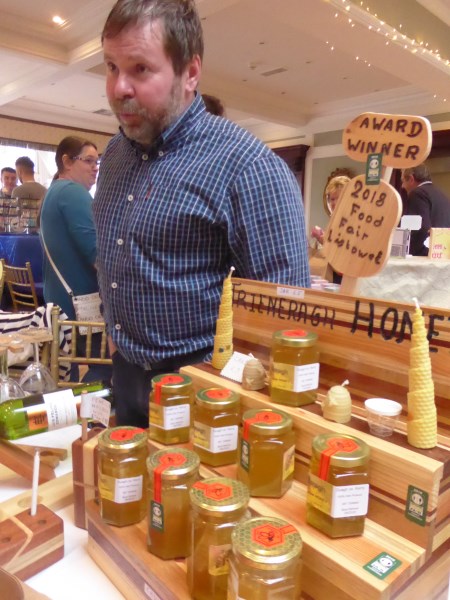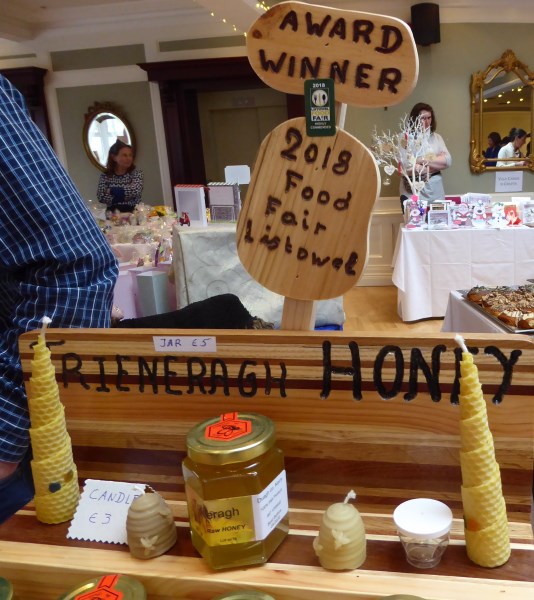 This French beekeeper who has his hives in Duagh had some lovely wax products as well as honey on his stall, all displayed on wooden shelves made by himself.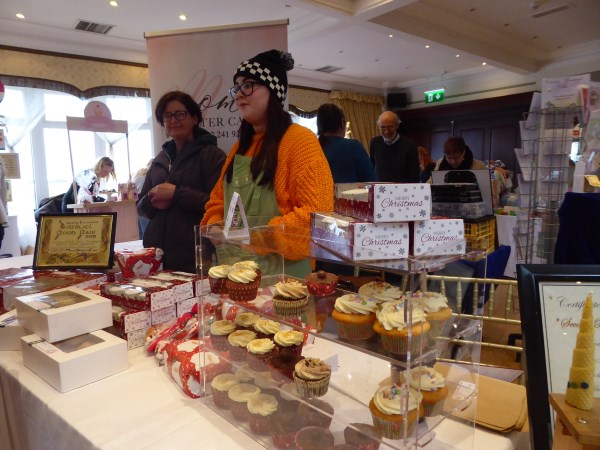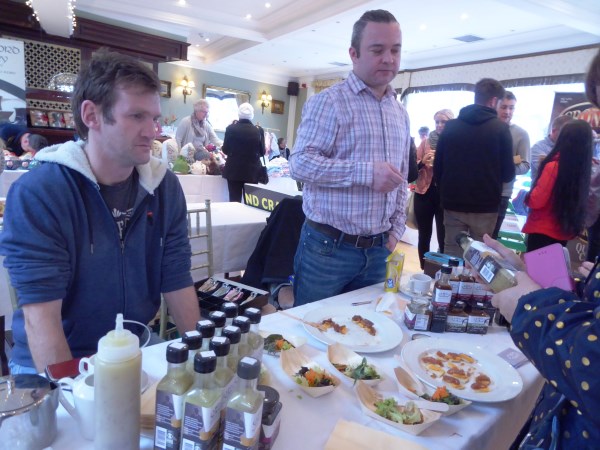 <<<<<<<
Listowel during the Famine
This account of the Famine in Listowel was contributed by a W. Keane to the schools' Folklore collection and is now in the Dúchas collection.
The old mill by the river in Listowel (once N.K.M. factory) was built out of the stones of the part of Listowel knocked by Sir Charles [?] in 1600. The time of the famine the mill was full of corn and soldiers were placed on guard to mind it. Leonard was the man in charge of the mill. They used the bags of wheat inside and there were soldiers outside the door and the people used to go down to get the wheat and they used be fighting the soldiers. Finally the wheat went bad and had to be thrown out in the River Feale.
Cars used go out every day from the workhouse in Listowel to collect dead bodies & they used be carried to Gale Churchyard. But as Gale church was too far from Listowel they got a field near the town on the road to Ballybunion now known as Teampulleenbawn where they buried the bodies in pits or else with coffins with sliding bottoms, & used the coffins all over again. There were auxiliary workhouses: St.Michael's College, Listowel, was an hospital; Stalls in Clieveragh known now as "The Barn" was a workhouse & "The Model Farm" on the Ballybunion Rd. "The Model Farm" is so green amid a stretch of poor land. The people say that it was the sweat of the paupers carrying manure on their backs that made it green. You'd get £33 for a pig.
<<<<<<<<
Sheep in Firies
I recently spent a tamall at the home of an old friend in Firies. What a beautiful corner of the Kingdom. These sheep were grazing in the field near my friend's house. The scene was almost biblical in its peaceful beauty.