This is Listowel town square on March 17 2013 as the crowd waits for the annual parade to come up Bridge Rd.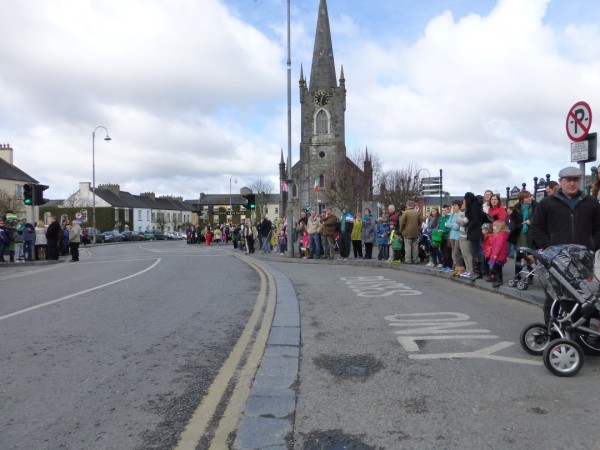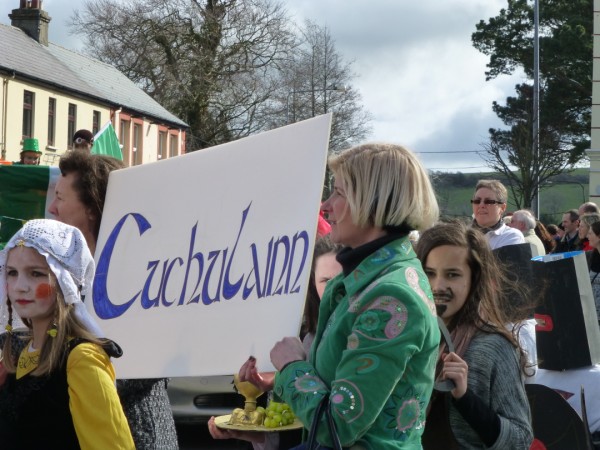 some well known faces marching with the Gaelscoil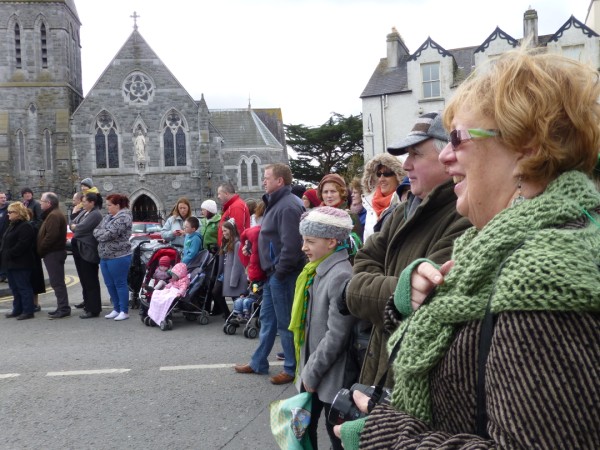 section of the crowd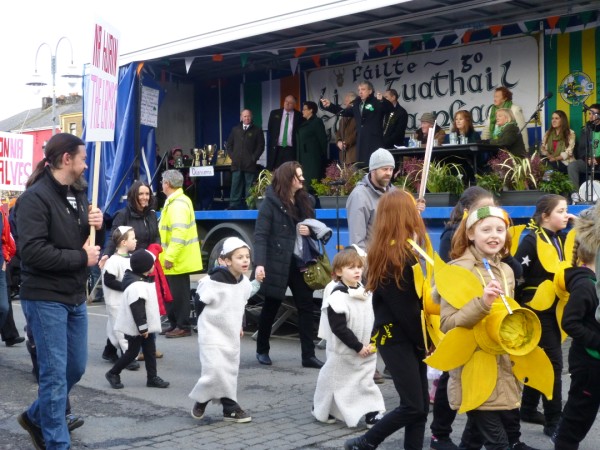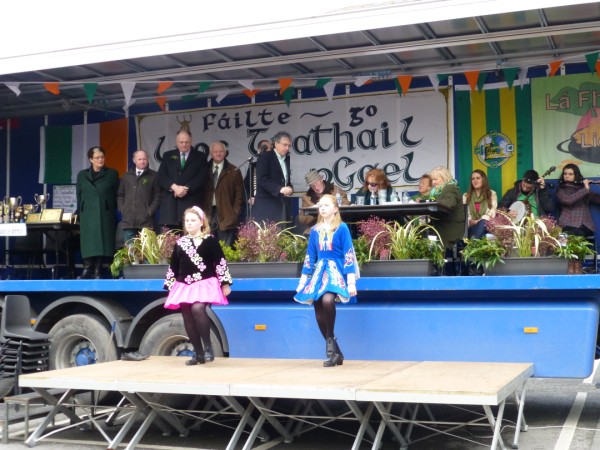 Dromclough dancers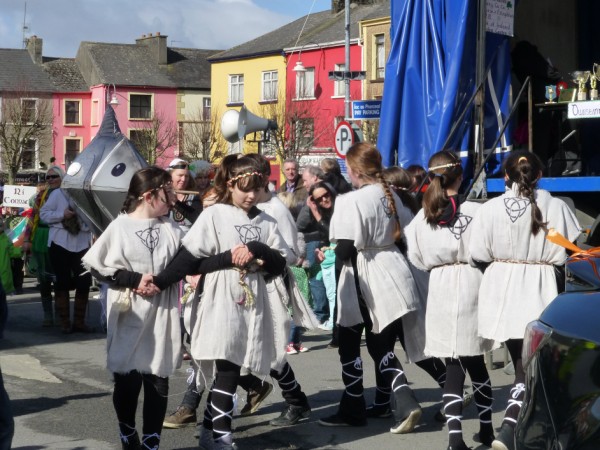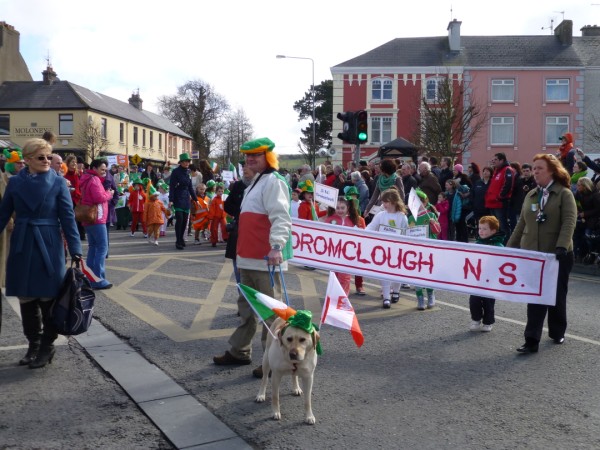 A Polish dog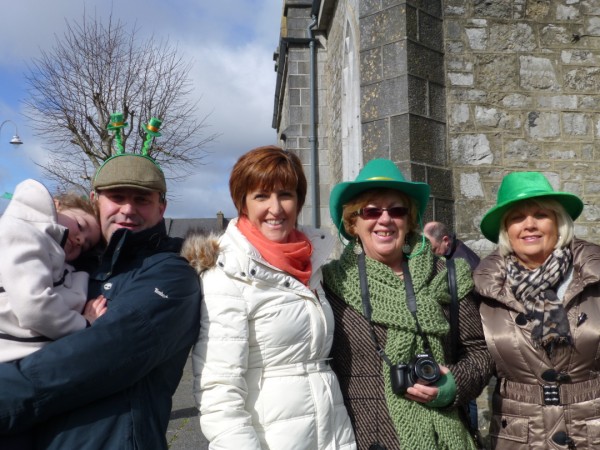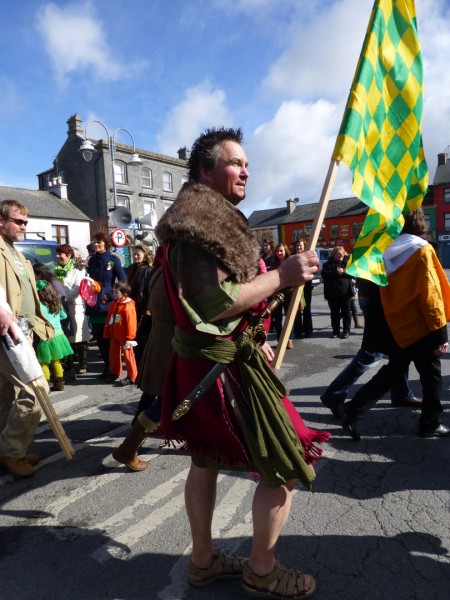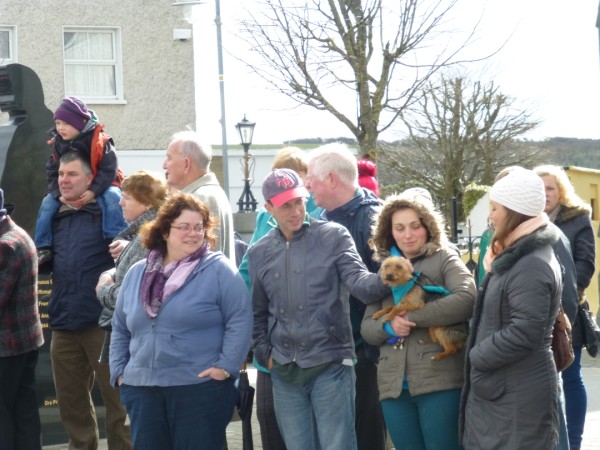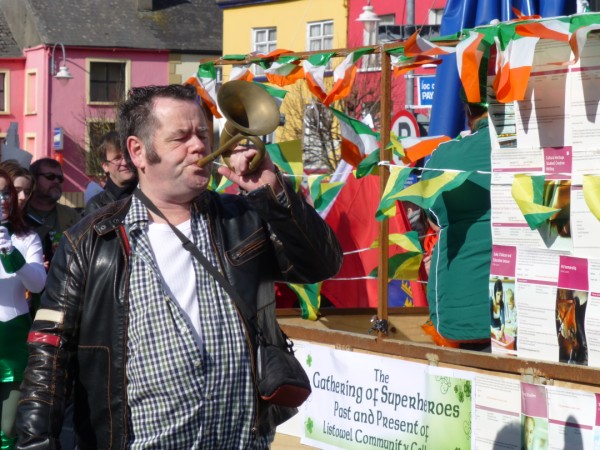 >>>>>>>>
A clip of John Stack's dancers from St. Patrick's Day 2013
http://www.youtube.com/watch?v=MAC46zJ2LFA&feature=youtu.be
<<<<<<<<<
Another event which took place on March 17 was a cycle from Listowel to Abbeyfeale in support of the extension of The Great Southern Way. I met this pair in The Square on their way home after their round trip.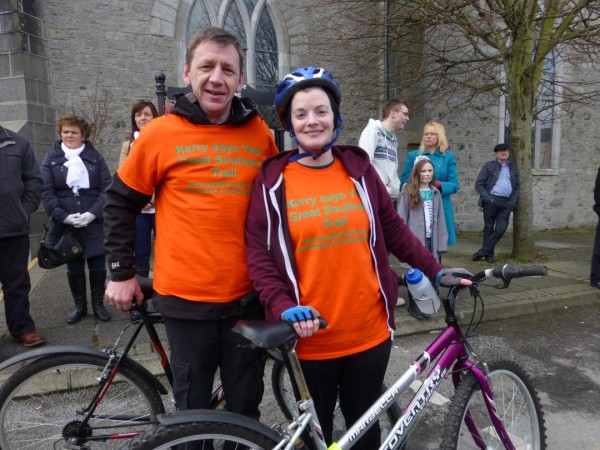 <<<<<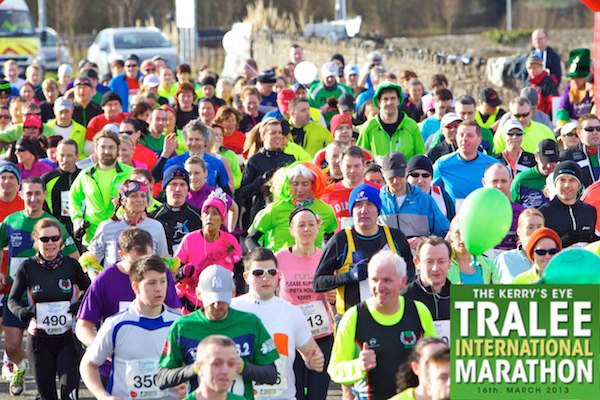 A very successful St. Patrick's weekend Gathering event was Tralee International Marathon
<<<<<<
In my old yearbook from 1992 I found a very interesting article where some girls wrote about their famous granduncles.
Here are two of the accounts
My great
grand uncle founded Glasgow Celtic
Mairéad Mahony, 1 Bríd
It wasn't
through Packie Bonner, our famous
football star, that I became a fan of Glasgow Celtic. My interest began years before that as my
great-grand uncle, Fr. John Foley (1860 – 1953), was one of the founders of the
club. He died in his native Tralee in
the 93rd year of his life and 64th year of his
priesthood.
He frequently paid the rent of the
club's first pitch out of his own pocket.
Fr. Foley was in his younger days a crack athlete, a first-class boxer,
cricketer, footballer and walker. When
he was over 60, a walk of twenty miles in four hours was nothing to him.
He was a man to make you turn and
stare in the street. Even in his
advanced years he had the build of a
giant and the springing walk of a perfectly trained athlete.
I am really proud to see how well
Glasgow Celtic, which he helped to found, has done since.
Bishop
Patrick Joseph Keane, Sacramento
Ciara O'Connor, 1 Bríd
My great
grand-uncle, Patrick Joseph Keane, was born in Barraduff, Lisselton on 6th
January, 1852. He was educated at St.
Michael's College, Listowel and later at St. Patrick's College, Carlow.
Pope Pius X1 appointed Fr. Keane as auxiliary
to Bishop Grace of Sacramento on 10th September, 1920. After the death of Bishop Grace, Fr. Keane was
appointed Bishop of Sacramento. He was
responsible for updating the historic Sacramento Cathedral. Bishop Keane died on 1st
September, 1928.
The family of Bishop Keane was indeed
a distinguished one. Bishop Keane's
brother was Governor of Assam from 1932 until he died at the age of 63 in
London. He had served as State Secretary
in India from 1917 to 1921.
Bishop Keane had another two
brothers, Rev. W. Keane who was Parish Priest in Killorglin, and Rev. John
Keane who was a Jesuit in St. Francis Xavier's, Gardiner Street, Dublin.
I am very proud of my great
grand-uncles as, indeed are his relatives to this day in the parish of
Ballydonoghue.
<<<<<<
For my Cork followers
The Coal Quay/Cornmarket St. 1905