<<<<<<
Vehicles in the Parade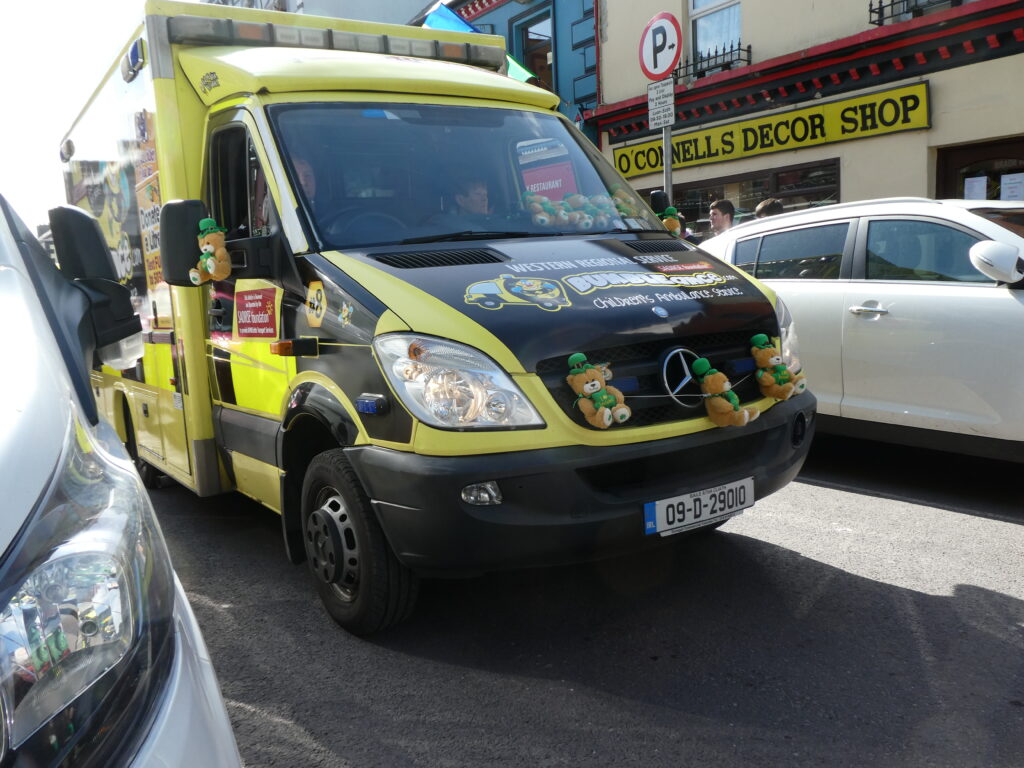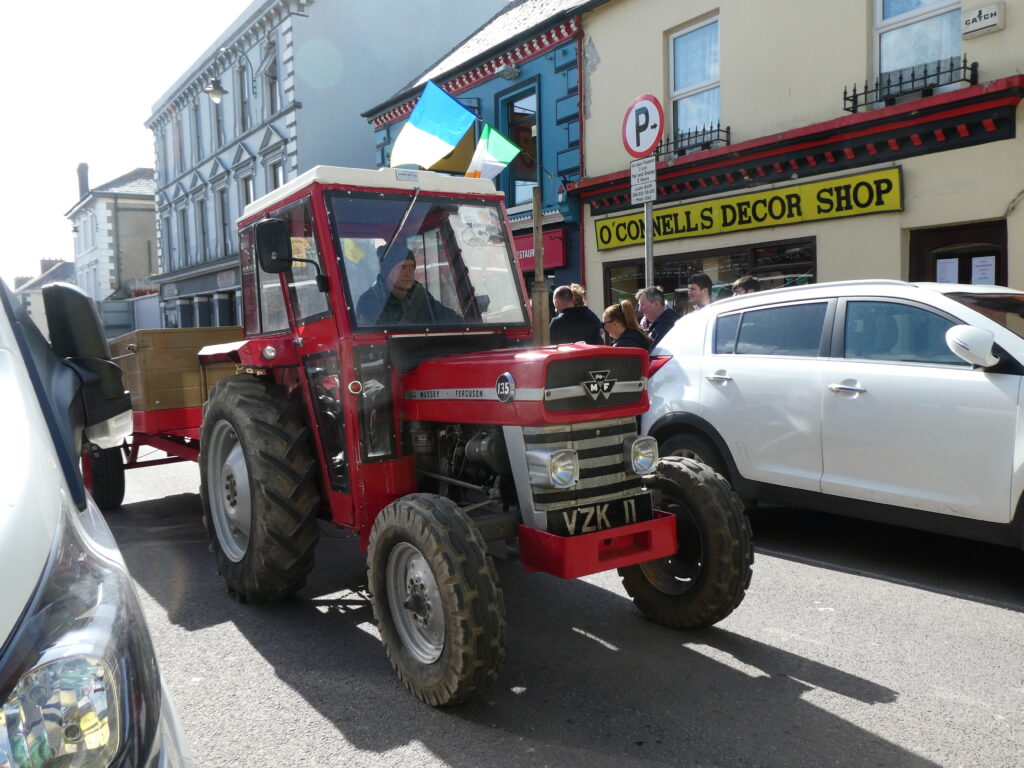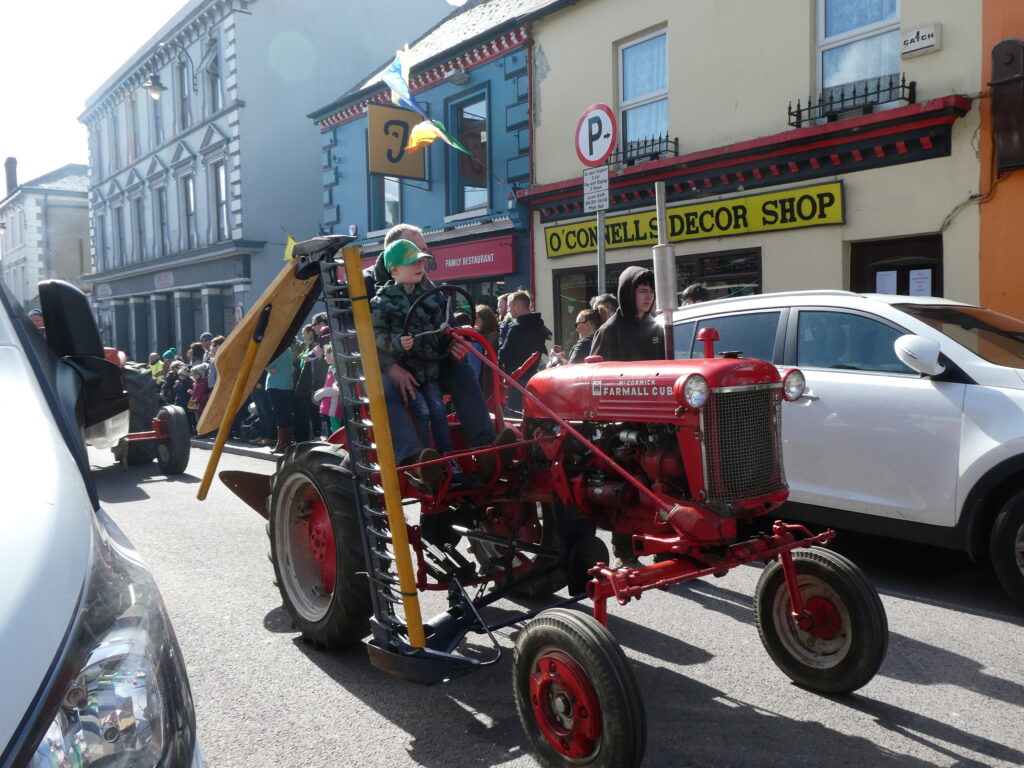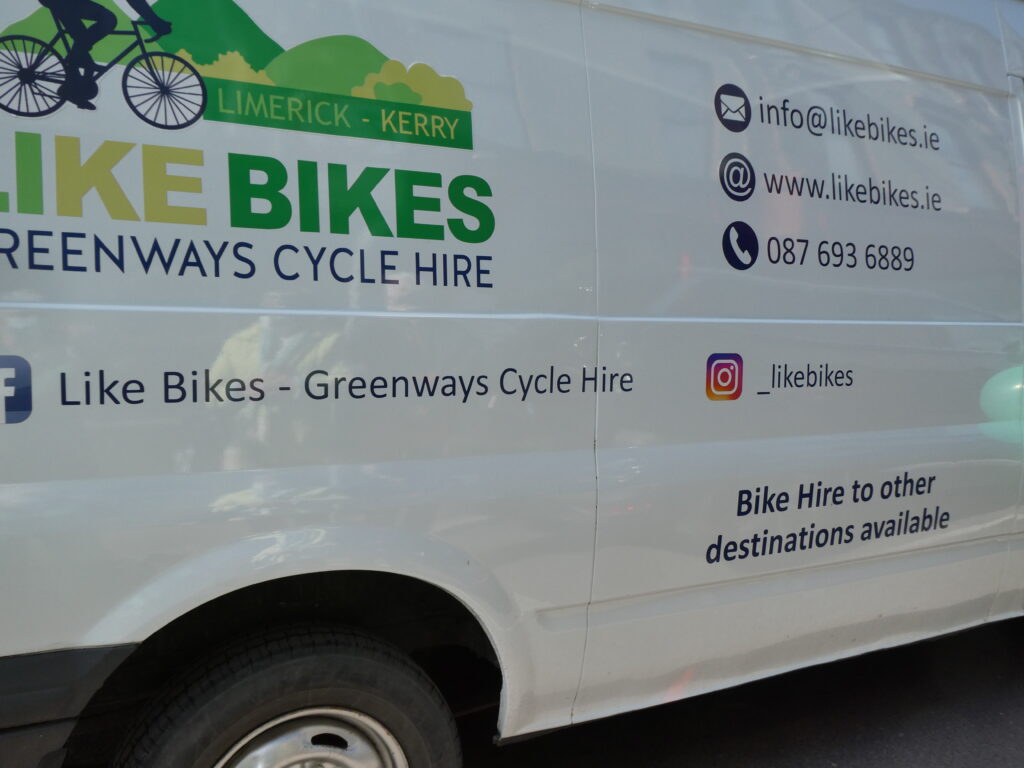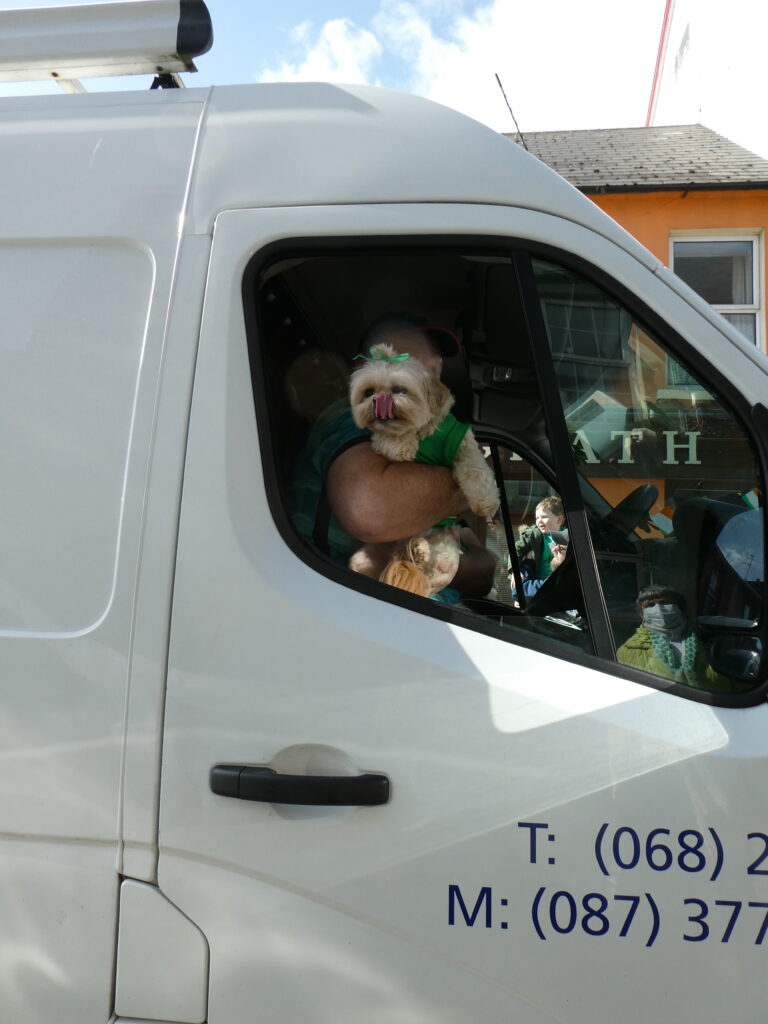 <<<<<<<<<<<<
Some Listowel People in Far Flung Places for the Saint's Day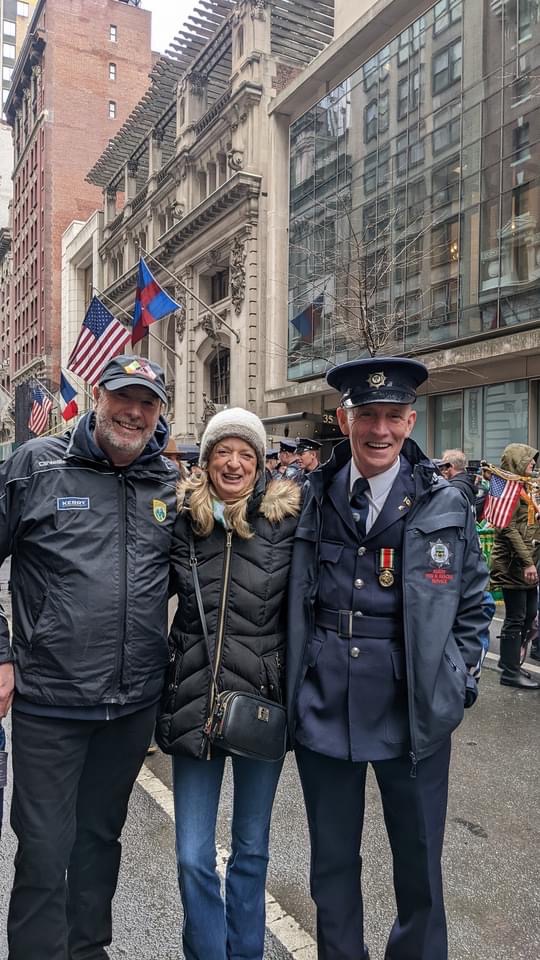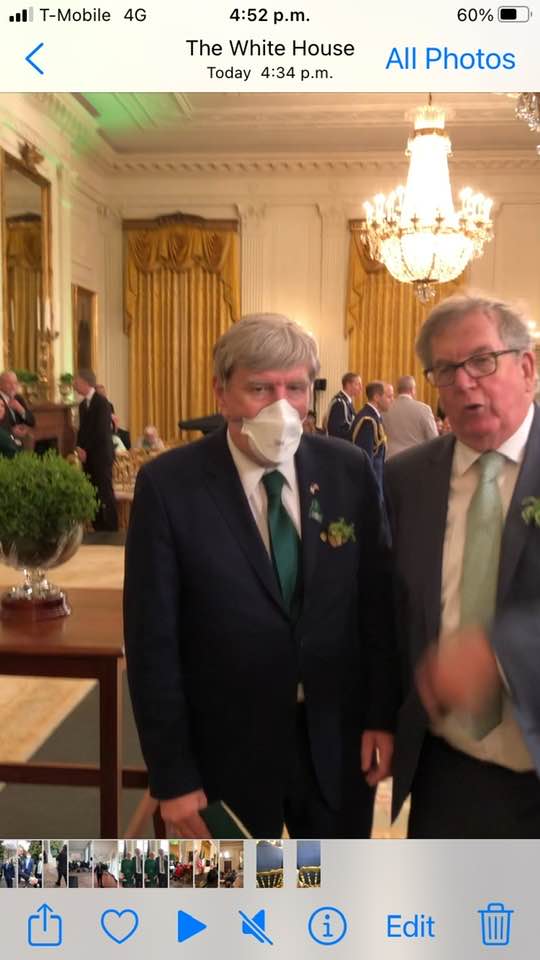 <<<<<<<<<<<<
Another Ballybunion Puzzle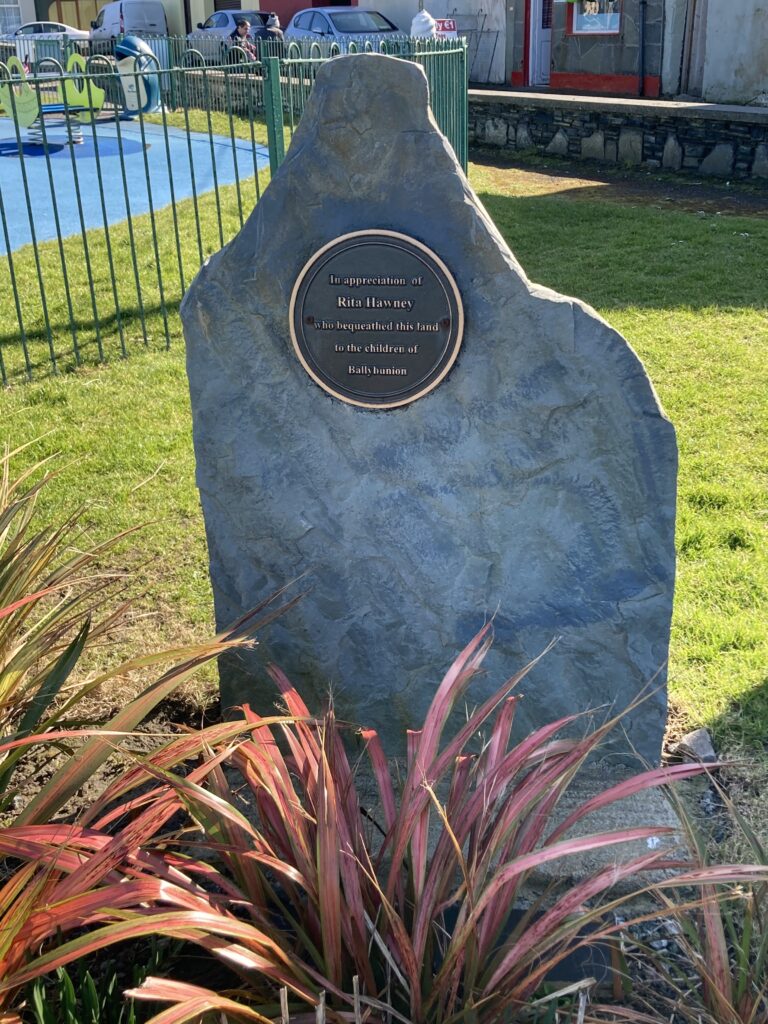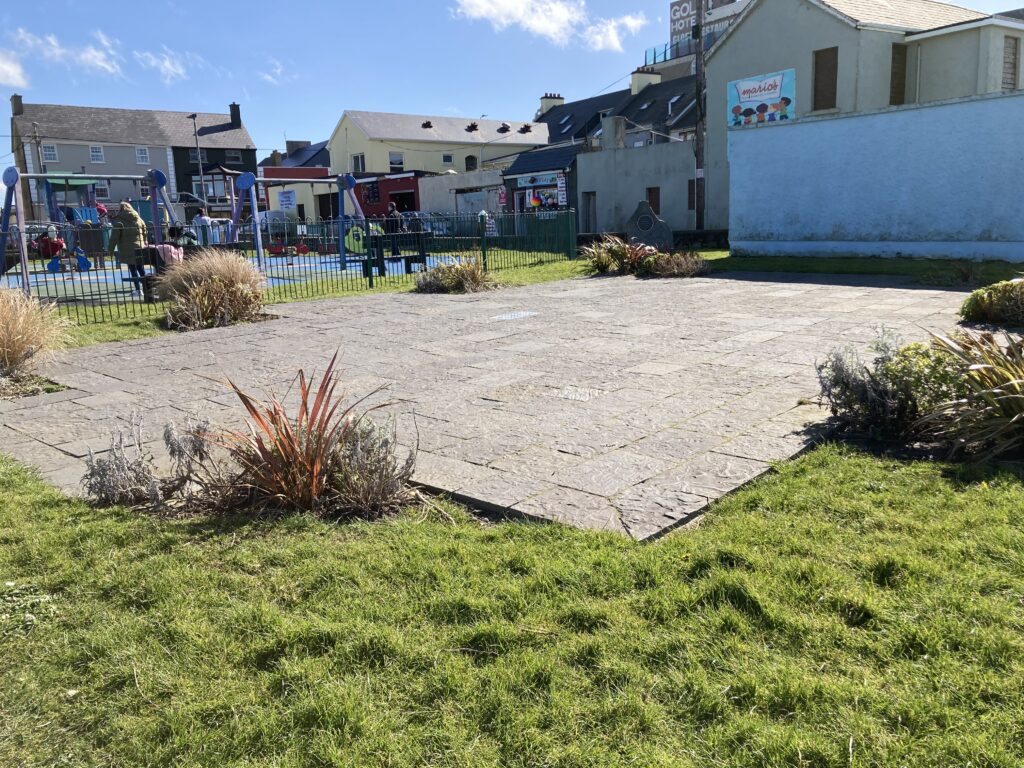 This lovely little spot by the playground used to have tables and benches for the children placed there by Ballybunion Tidy Towns.
<<<<<<<<
People at the Listowel Parade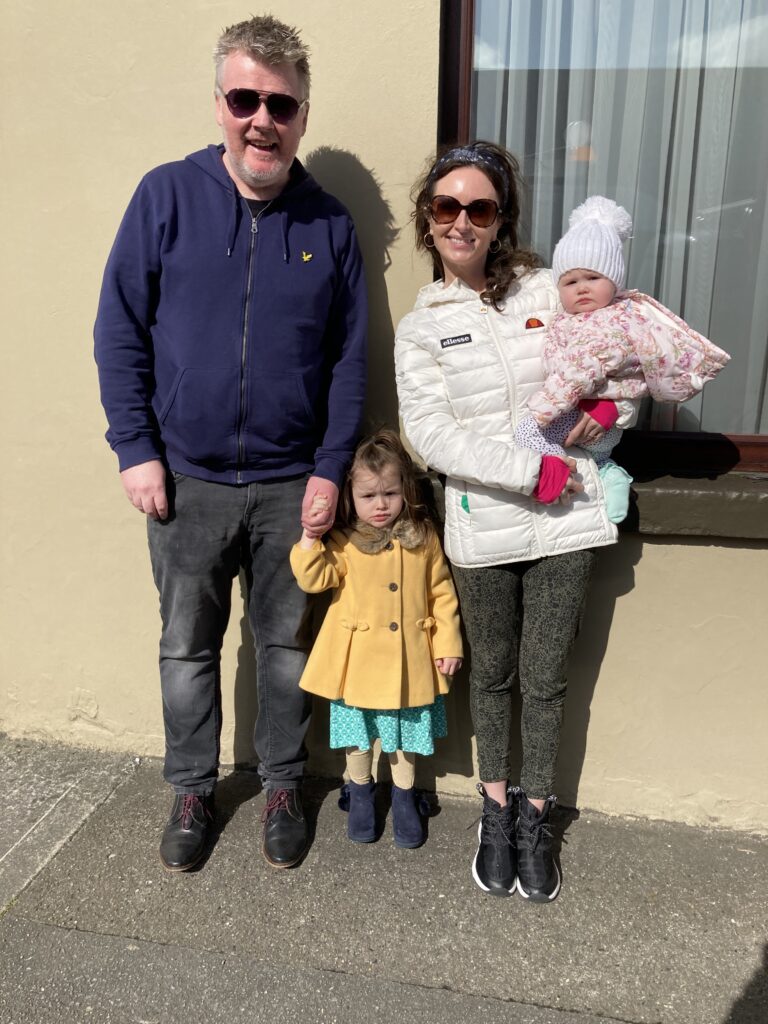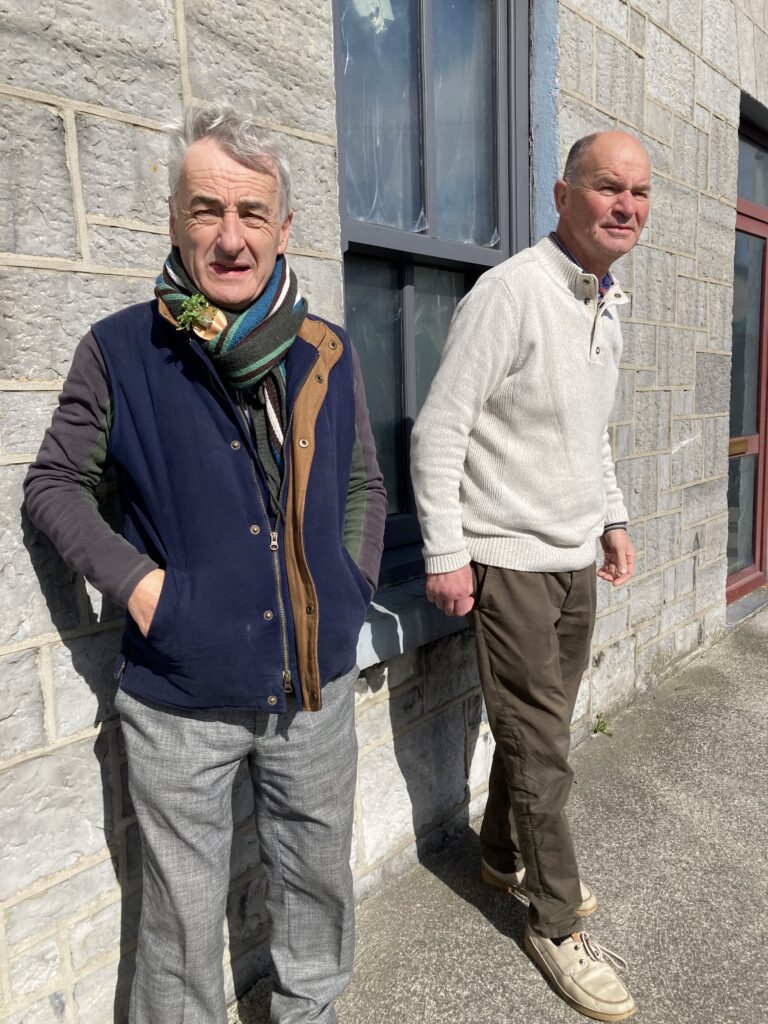 <<<<<<<<<<<
A Poem from Anne Mulcahy
The River
For Hannah, my Friend
My friend is a Traveller and I am a Country-Buffer –
she has left an imprint on me like a fossil,
zig zag incisions that mould the hardest rock,
planting themselves – living forever.
The delicate sprig of friendship has blossomed
became a mountain with flowing spring waters.
The shared moments caught for us a time of no divide,
a silver net catching the Salmon Boyne-
– like a sparkling clear river – our friendship swelled
– each flow equal to the next –
our laughter shattered the thin vail that hovers –
between prejudice and unity –
between the – I'll accept you – on my terms, fallacy
Prejudice acts as a lever to elevate our inferior selves
to heights of dizzy disillusion –
Society feeding the layered segmentation segregation –
like ladders – steps of insanity to clouds of fanaticism –
no one wants the bottom rung!
Instead we cling foolishly to the middle ground,
shouting –I'm good today – I'm better than you!.
Refusing to be fossils in Rivers of friendship.
<<<<<<<<<