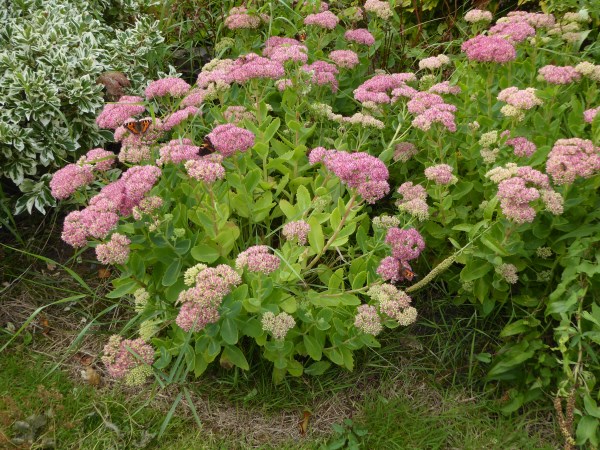 I don't know the name of this bush but the butterflies absolutely love it.
<<<<<<<
Lovely Listowel, Ireland's Tidiest Town 2018
Photos taken in Listowel's Garden of Europe and Gurtinard area on September 25 2018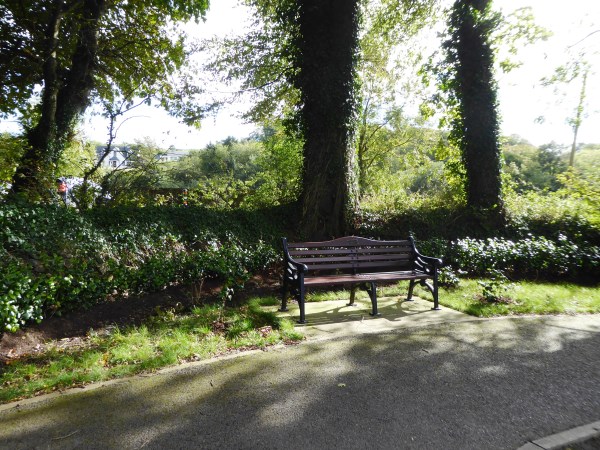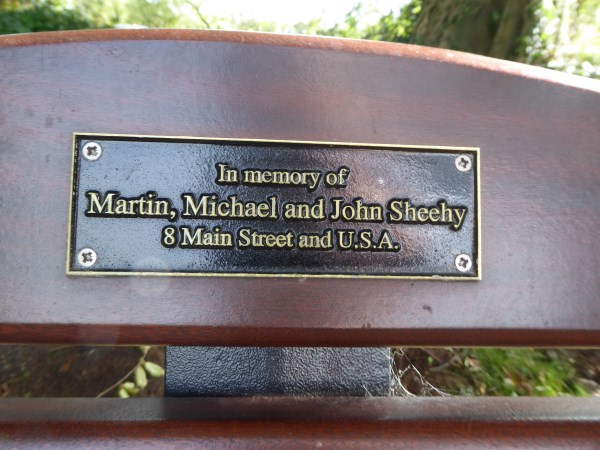 These men truly loved their native town. This win would have meant so much to them. No one was ever prouder of Listowel than Martin, Michael and John Sheehy.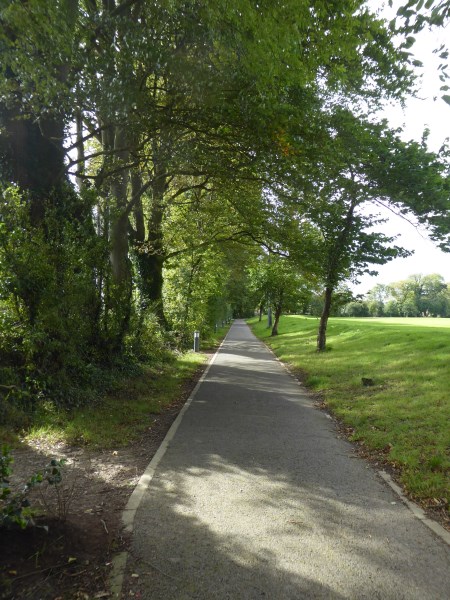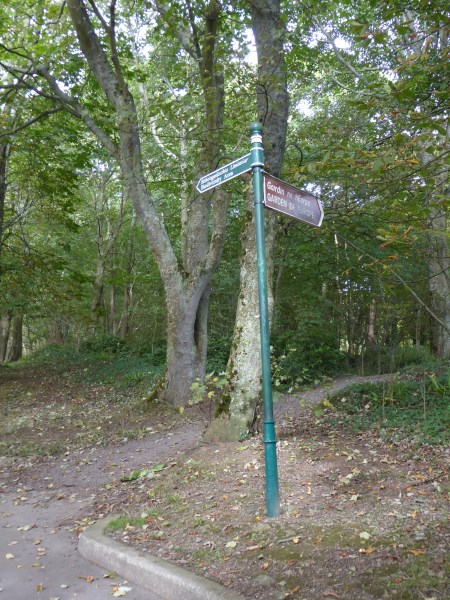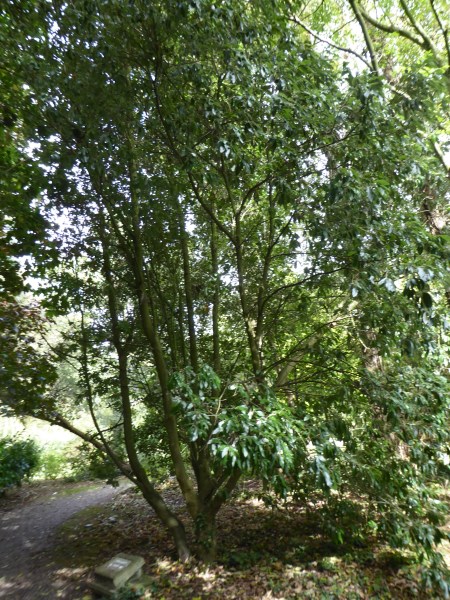 The MacMahon Bay tree has grown really tall.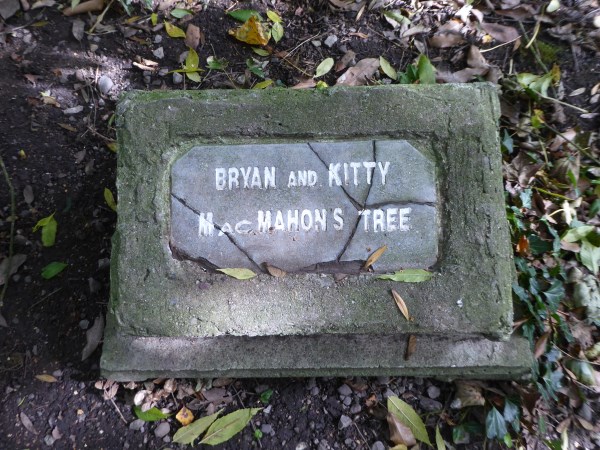 <<<<<<<
Dick Kiely's Retirement
At the Seanchaí for the launch of Jack McKenna's memoir, Spoilt Rotten, Junior Griffin met Miriam O'Grady. Miriam's dad, Dick Kiely, spent many happy years working in McKenna's, many of those years beside Junior Griffin, one of his younger colleagues.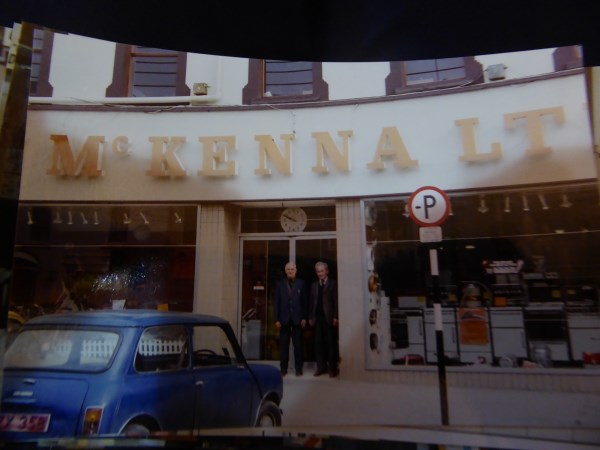 Miriam brought along a few old photos taken on the occasion of her dad's retirement. Miriam told me that McKenna's employees were very loyal and very versatile, equally happy whether selling or delivering. Speaking of delivering, she remembered Seán Walsh, later of Ballybunion Golf Club making the deliveries when he worked for McKenna's.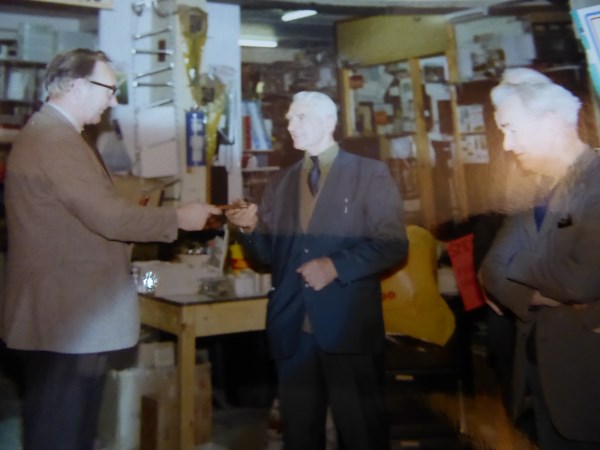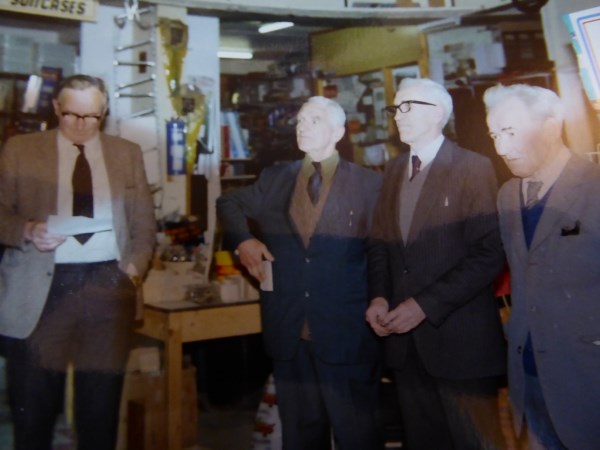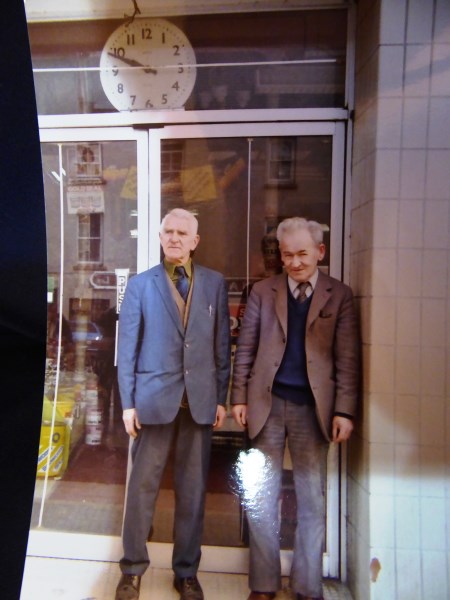 Dick Kiely retired at the same time as his brother in law, Tim Shanahan.
<<<<<<<<
A Tree Read me a Poem on Culture Night in Listowel Town Square, September 21 2018
For the past few years Culture Night coincided with the Friday night of Raceweek. Traditionally that was Wrenboys night and since this involved a huge part of Irish culture, that was Culture Night in Listowel sorted. This year we got to enjoy the wren boys earlier in September and we got a whole packed programme for Culture Night.
It started with an insight into the life of a working artist in the Olive Stack Gallery. I missed that.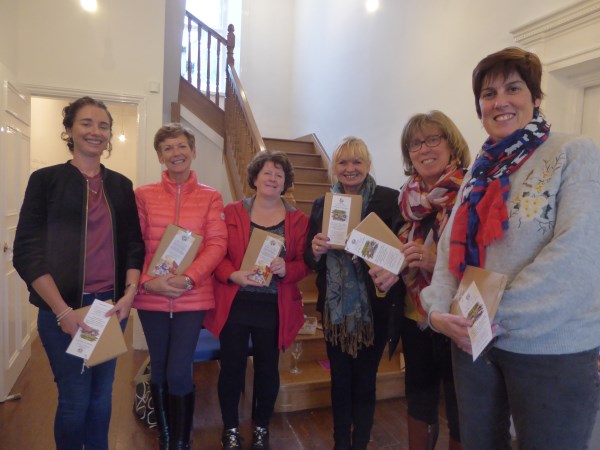 In the Kerry Writers' Museum I met the Writers' Week crew doing a great "me to you" event. Everyone who called by got a present of a book.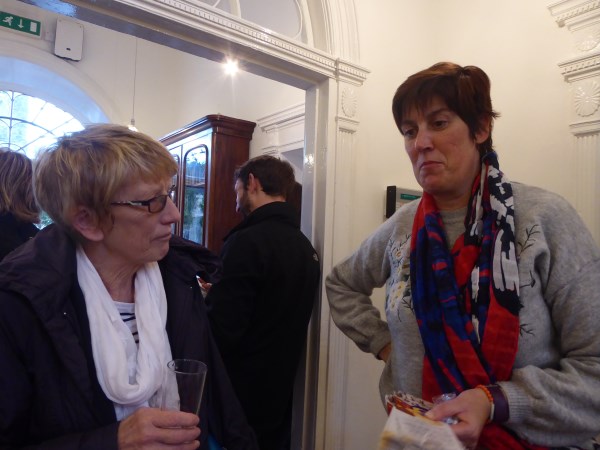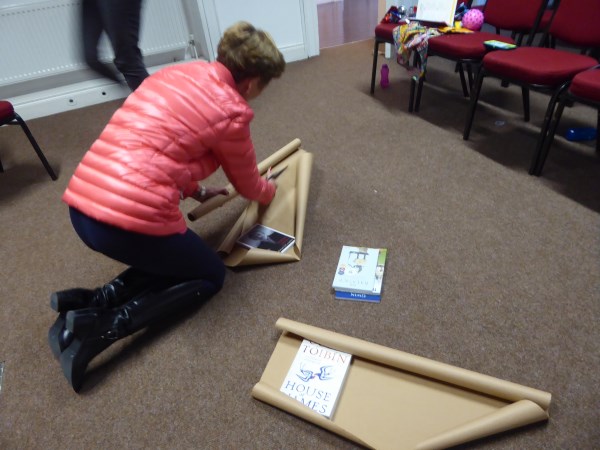 Eilish was down on her knees busily wrapping books.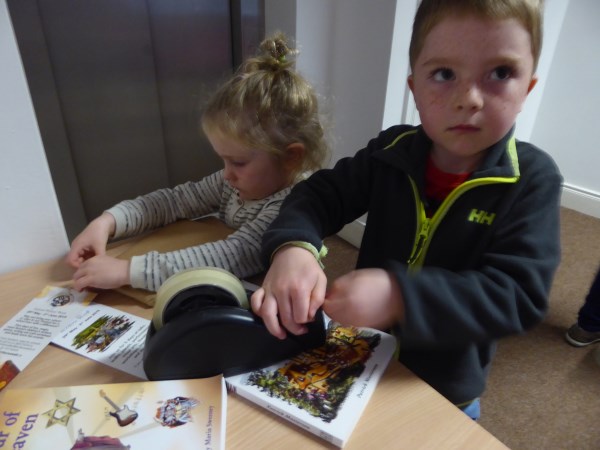 There was even a bit of child labour going on. They were loving it.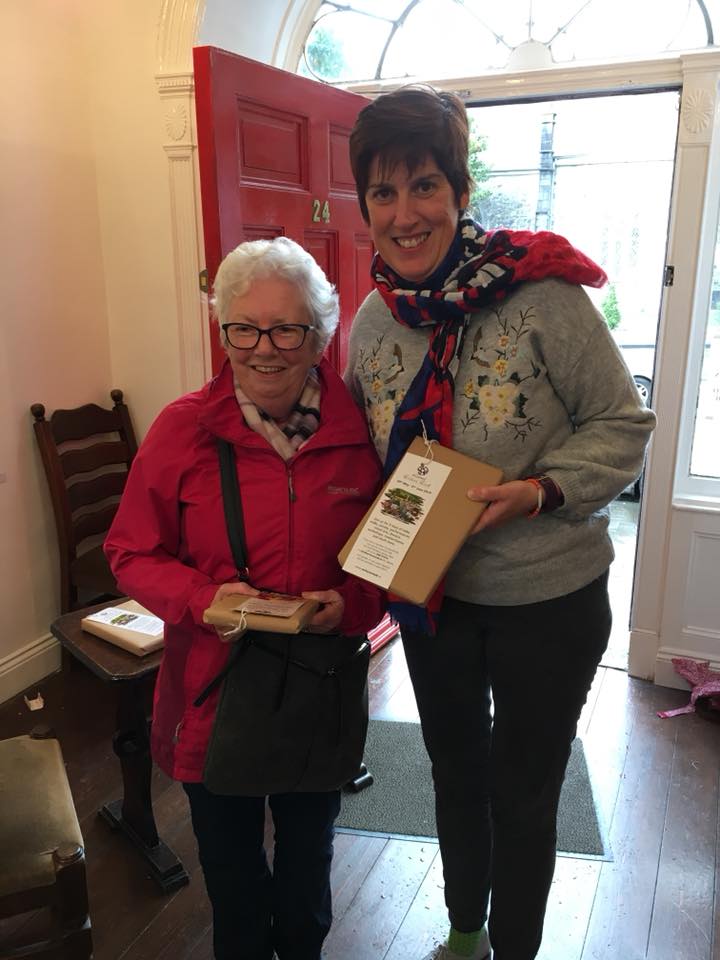 Maire gave me my book.
Well, it certainly sounds different to my usual fare. I'll let you know how I enjoy it.
As well as the book we got a bookmark with very important dates for the diary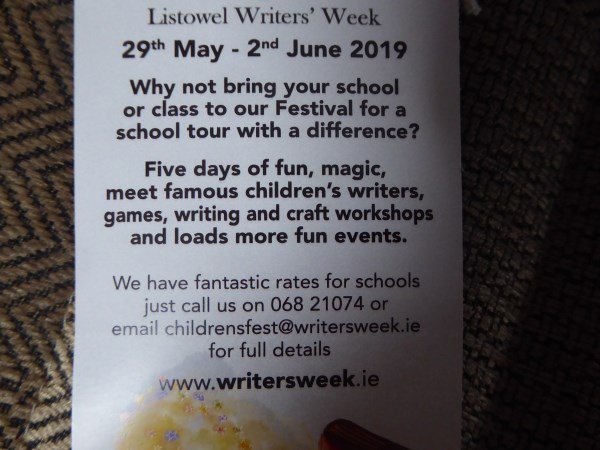 On that very evening, children's programme co ordinators, Miriam and Maria were on their way to Dublin to the Children's Books Ireland book fest seeking out authors and performers to bring to next year's festival.
<<<<<<


"Four Country Byeways to my Heart"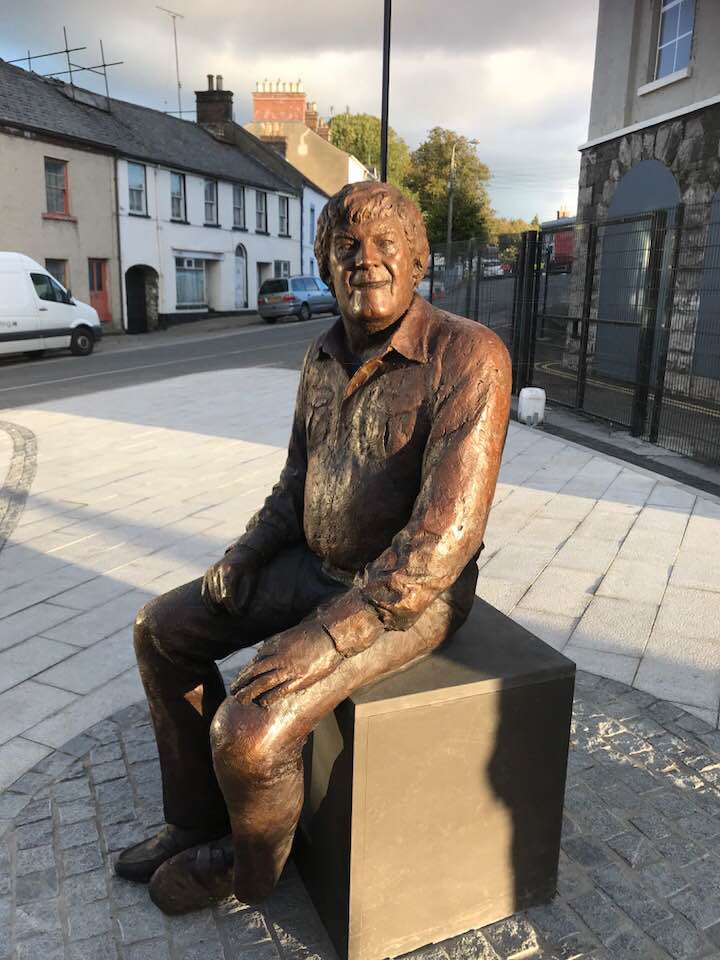 Photo: Julie Healy
On September 23 they unveiled this statue of the country singer, Big Tom McBride in Castleblaney, Co. Monaghan. The likeness is striking.
Big Tom was an Irish phenomenon. The timbre of his big voice had the ability to move so many of his listeners to tears. He was so ordinary, equally at home at the wheel of his tractor as behind a dancehall microphone, so unstarlike that everyone knew someone like him. When he sang of the Four Roads or Gentle Mother, we were all at our own crossroads or in a lonely churchyard with him. His songs had a particular appeal to emigrants, among whom he had thousands of fans. I think there will never be such a star again.