Listowel, Co. Kerry, Ireland's Tidiest Town 2019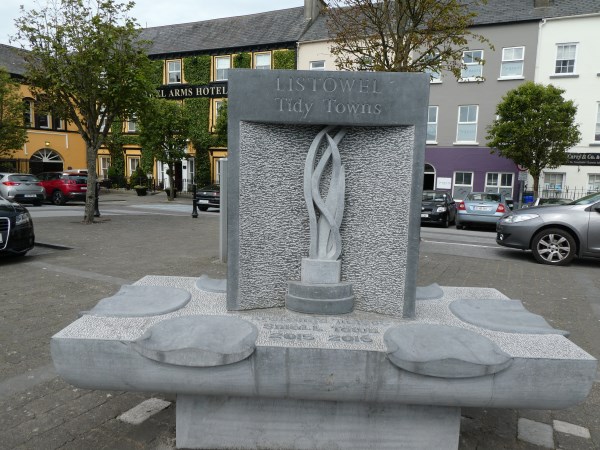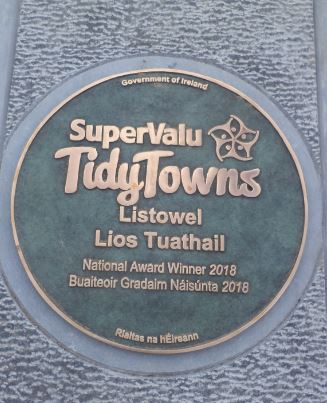 They say the queen thinks the world smells of paint. She'd feel right at home in Listowel this week.
Such a busy weekend we have in store, folks.
Today is Friday May 24 2019.
It's polling day in the local and EU elections.
At 7.00 in The Listowel Arms Robert Pierse is going to launch his autobiographical work, "Under the Bed"
And its MS busking day (weather permitting)
>>>>>>>
Tomorrow Saturday May 25th
It's counting day in the election centres.
President Michael D. Higgins will unveil the plaque celebrating Listowel's win in the 2018 Tidy Town Competition. There will be music, speeches, celebration and TV cameras. Promises to be great day.
Then after 7.oo mass we will have the annual eucharistic procession from St. Mary's and finishing with Benediction at the Presentation Secondary School
<<<<<<<<<
Ballybunion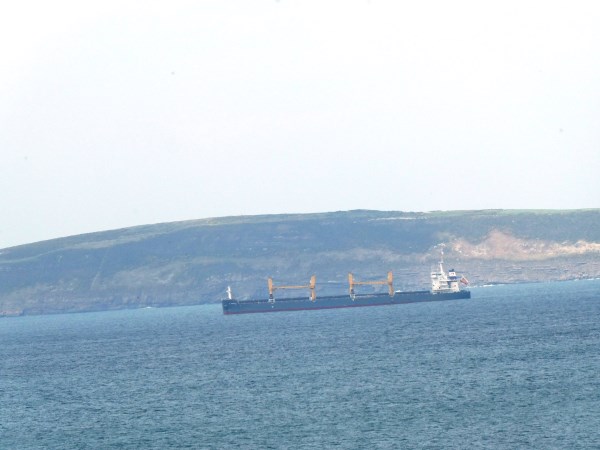 A ship sailing on the Shannon Estuary.
Ballybunion is a pollinator friendly town.
<<<<<<<<
At Listowel Garda Station
This plaque at the Garda Station remembers those RIC officers who took part in the barrack mutiny of 1920.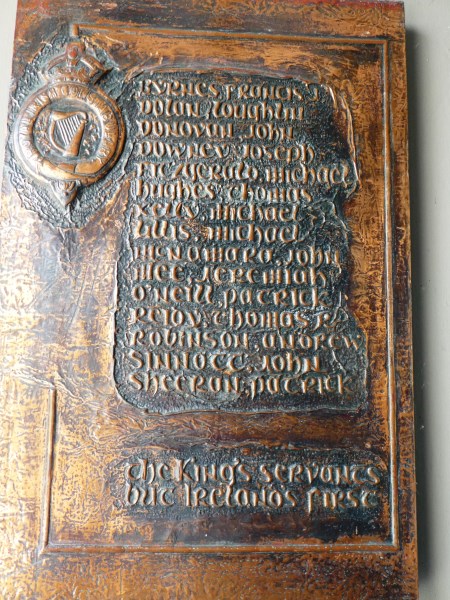 There is a full account of the mutiny in the Garda Síochána history page.
<<<<<<<


Exhibition of Lace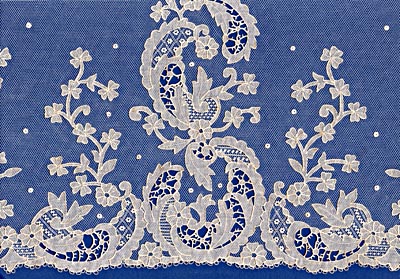 Listowel Writers' Week is always ready to try something different and this is truly different. In Kerry Writers Museum, beginning on Thursday May 30 2019 Listowel Writers' Week will host an exhibition of the lacework of talented local lady, Nora Moriarty.
Nora passed away in 2018 but she left behind a treasure trove of beautiful lacework. Her family have kindly agreed to display some of her beautiful pieces during this year's festival.
Nora was a member of the first committee of Writers' Week and it's first Honorary Secretary.