As it is now; As it was then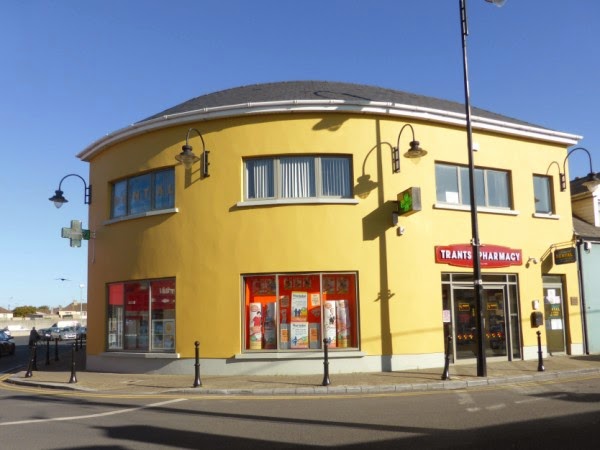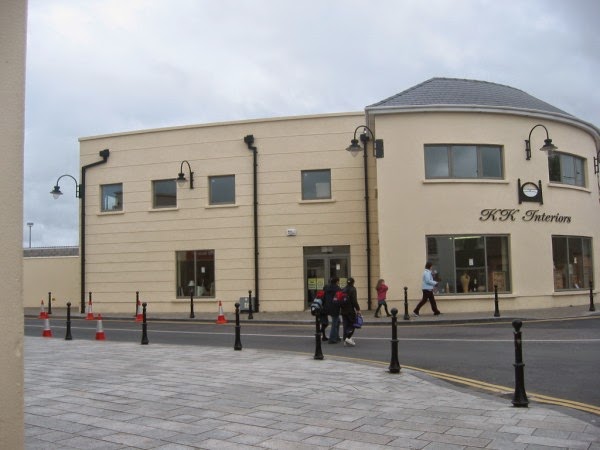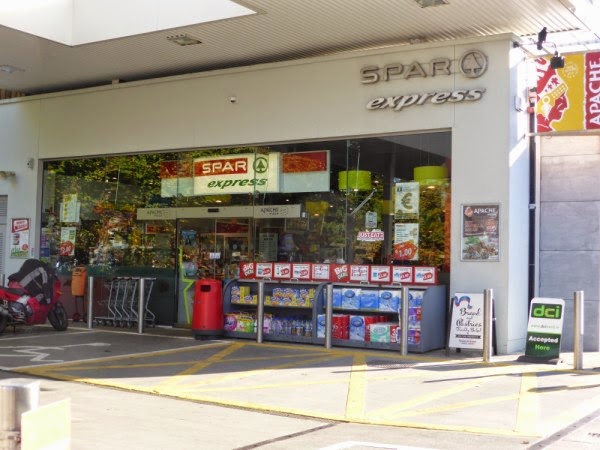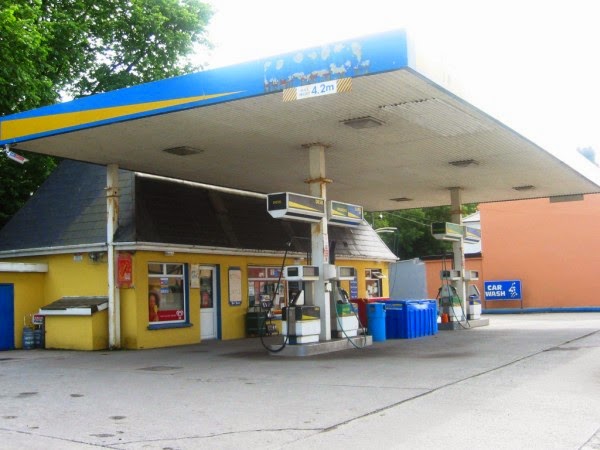 <<<<<<
From Michael Kennelly's Scrapbook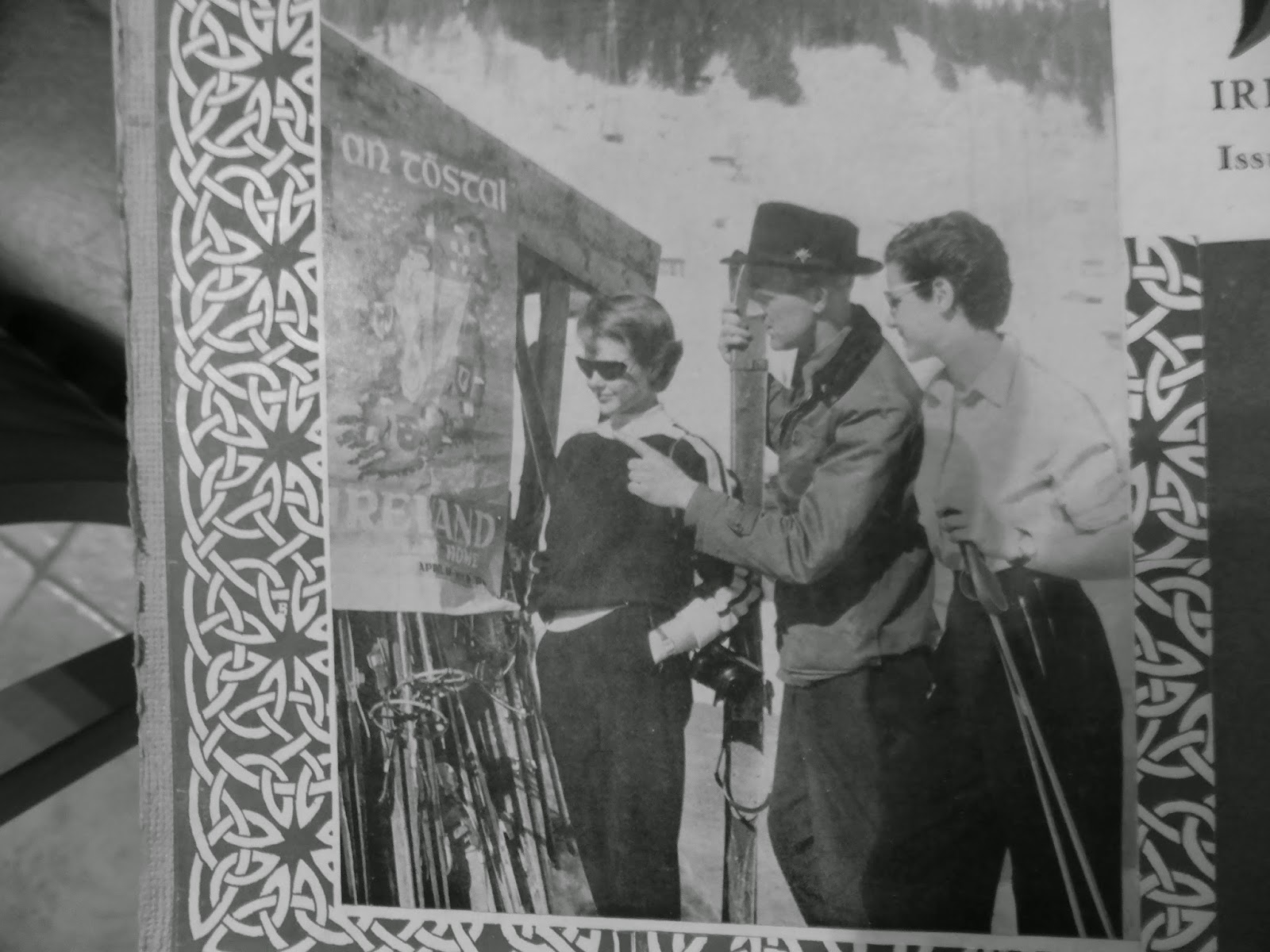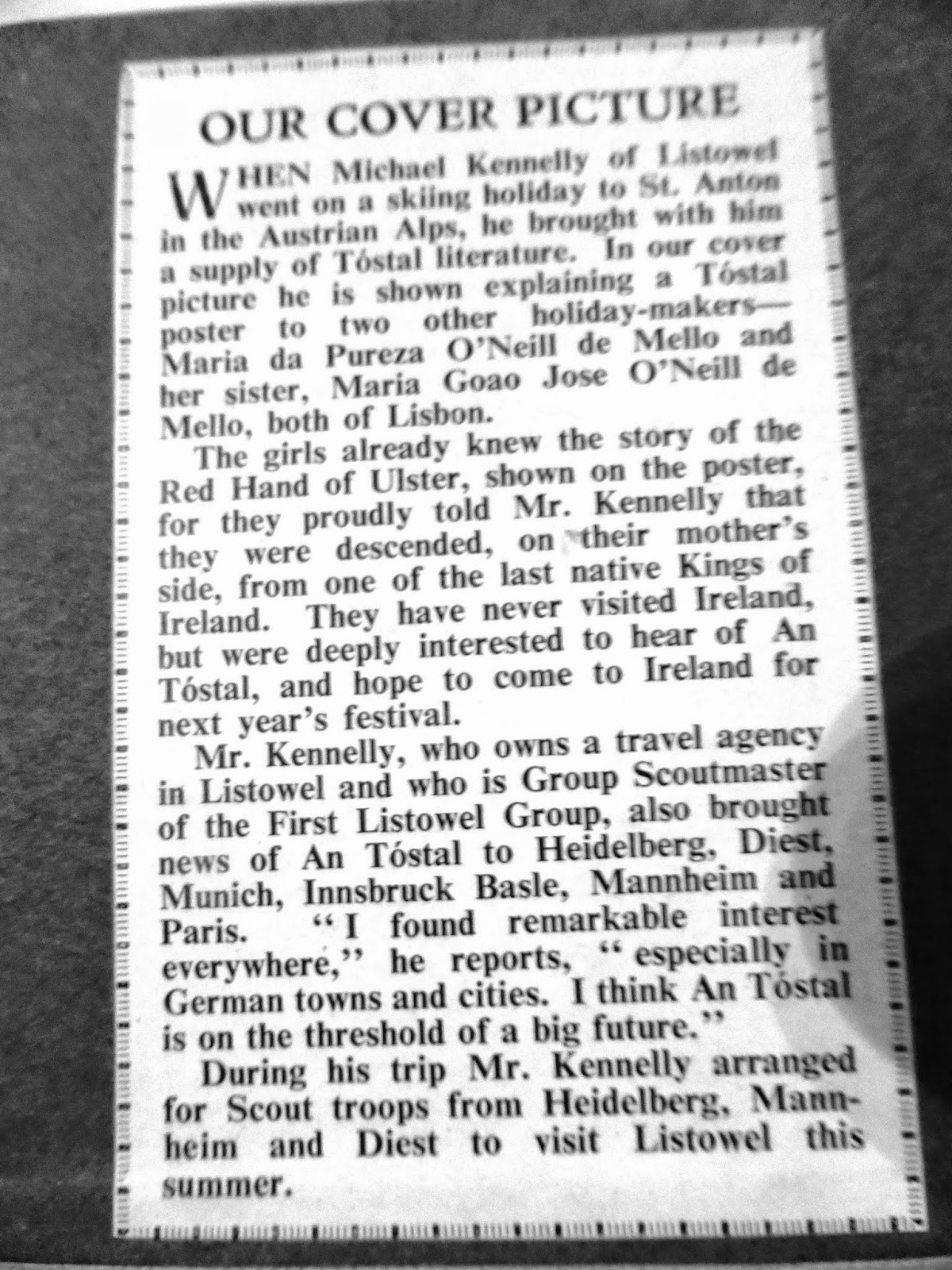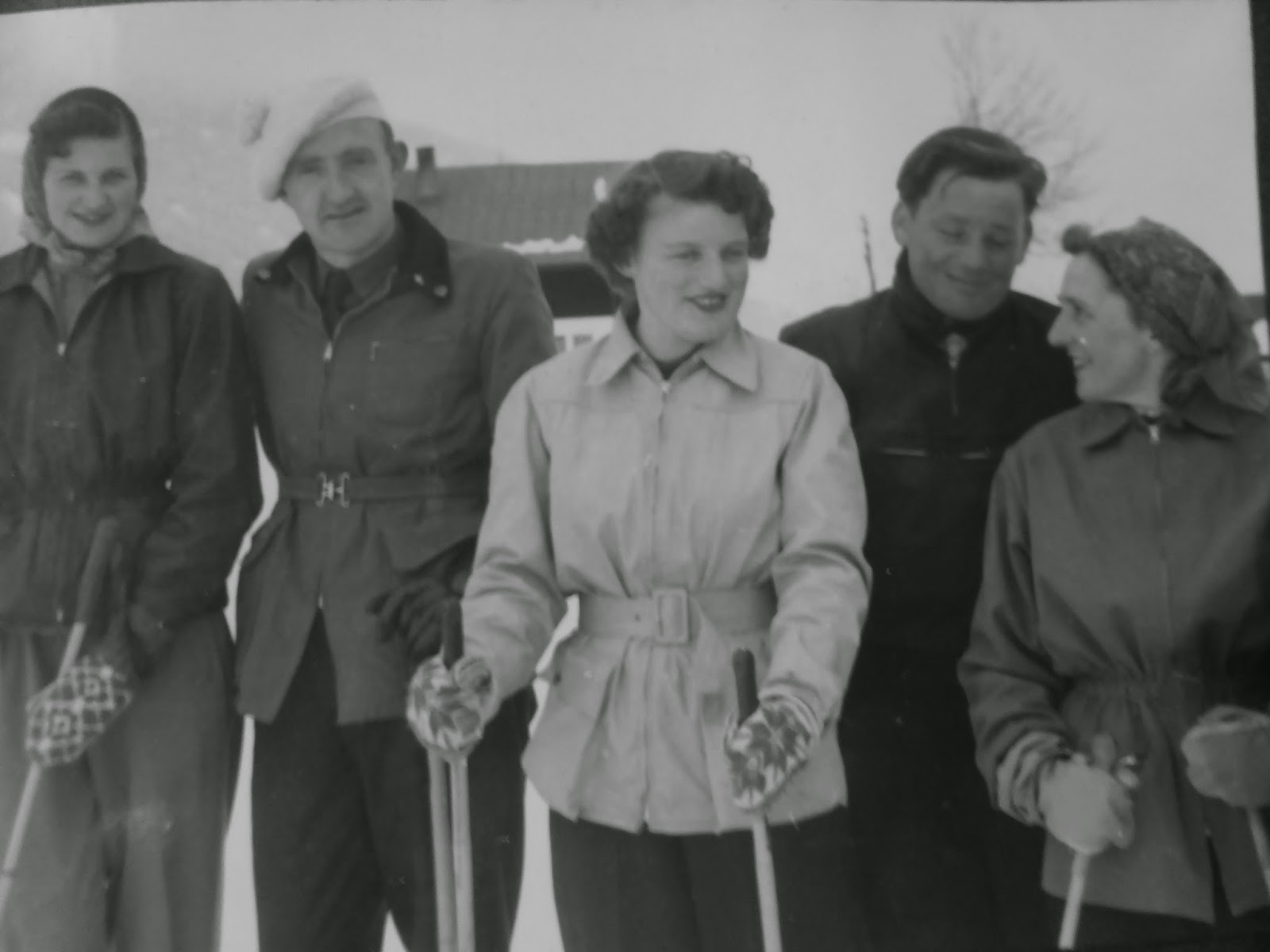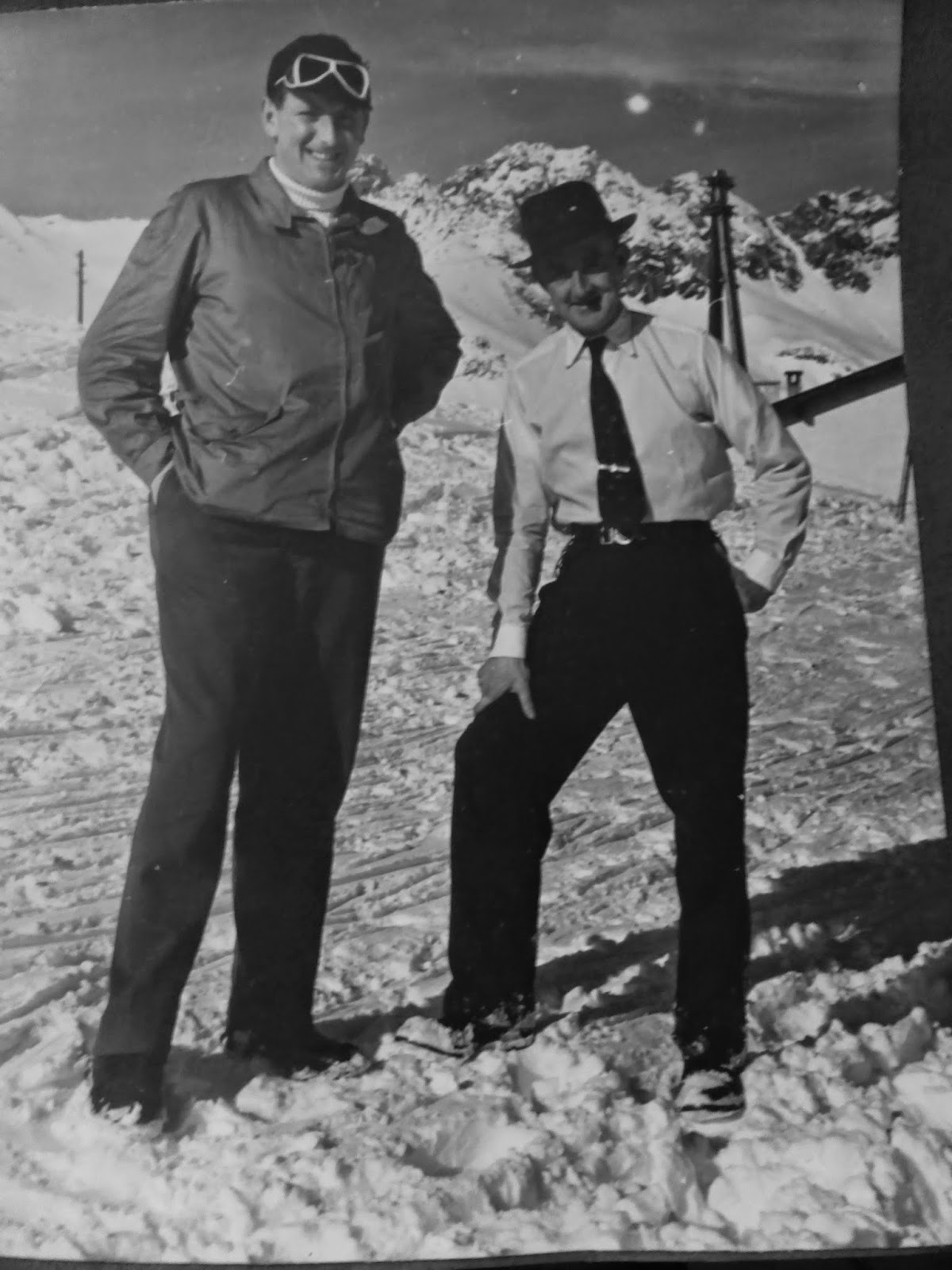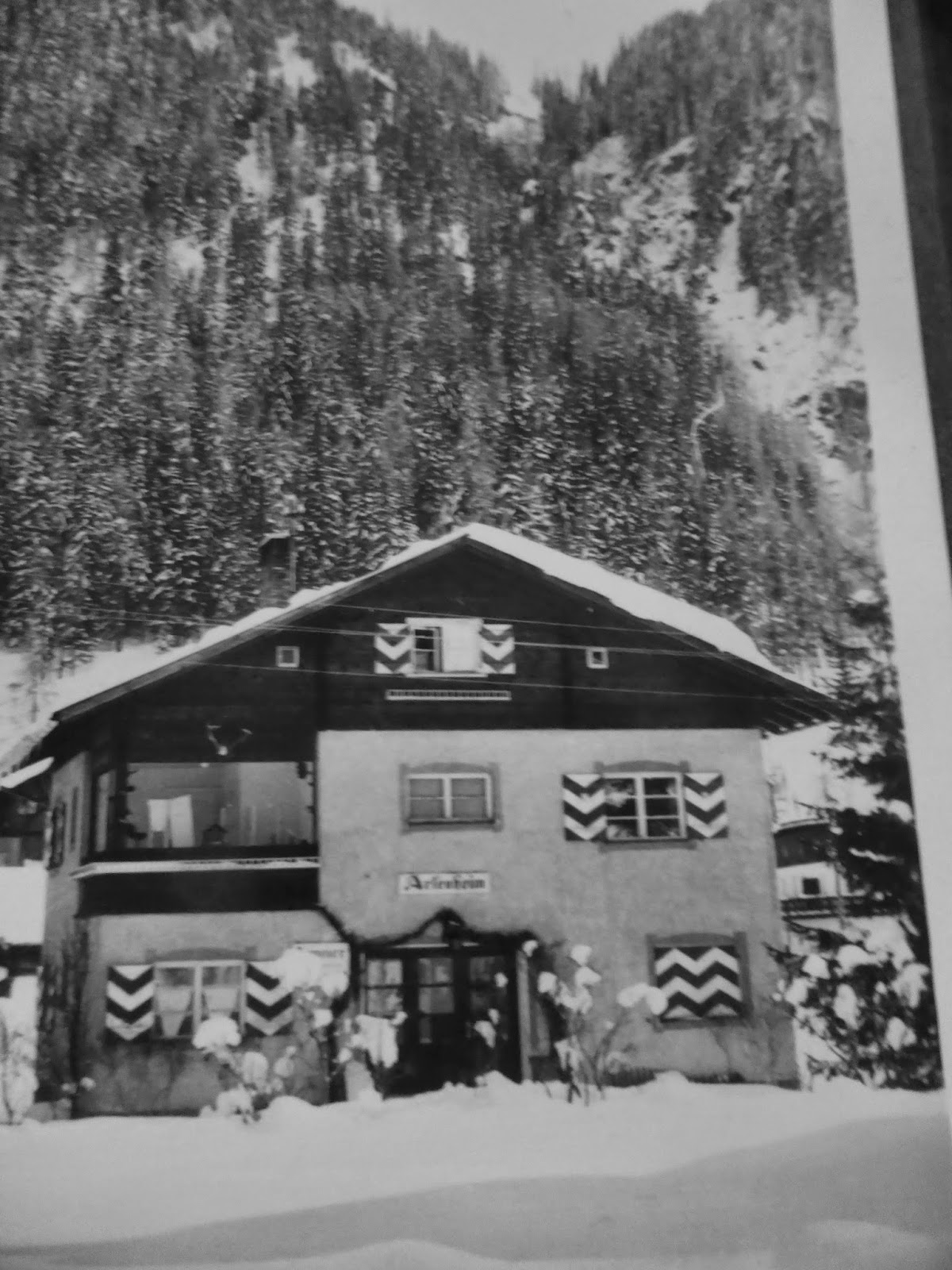 Michael describes the dwelling in this picture a his digs.
On this holiday in The Alps it would appear that Michael was a kind of one man tourism ambassador. He distributed An Tostal literature everywhere he went and he organized for a troop of scouts to visit Listowel.
An Tóstal (Irish pronunciation: [ən̪ˠ ˈt̪ˠoːst̪ˠal̪ˠ], meaning "The Pageant") was the name for a series of festivals held in Ireland in the 20th Century. Inaugurated in 1953 as a celebration of Irish life, it continued on until 1958 when it died out in most centres except Drumshanbo.
The original purpose of the festival was a celebration of Irish culture, with an emphasis upon drawing tourists into the country during the Easter off-season. It was marked by a series of regional parades, arts and sporting events. Many towns began a clean-up plan, thus starting off the National Tidy Town Awards, which is running still in Ireland. In 1953, a set of commemorative stamps designed by Limerick artist Fergus O'Ryan, were issued by the Irish Post Office.
Chess Competitions were held as part of An Tóstal by the Irish Chess Union from 1954 to 1957.[1]
Drumshanbo in County Leitrim have the distinction of being the only place that An Tóstal has continued to run every year since 1953. (Source; Wikipaedia)
<<<<<<<<
Fr. Troy of Listowel
Capuchin Annuals of early 1930s had articles by Fr M C Troy, MA, CC of St Michan's, Halston Street, Dublin. Fr. Troy was born in Listowel.
Monsignor Charles Troy K.C.H.S. Parish priest, ordained 1921, he was the last surviving of five priests in his family. He also had a sister a nun in the Mercy Order in Illinois. In his obituary in Sunday Independent of November 12th 1972 it is stated that he played with Athea alongside Fr. Mullane and Fr. Leahy and in 1919 they won the West Limerick title. Charles Troy helped Kerry to the final, but did not get an All Ireland medal, because he entered the seminary before the final. He played with Con Brosnan.
Ballyfermot GAA Club De La Salle, organised in 1953 as Ballyfermot Gaels. They trained and played junior fixtures at the facilities located behind the De La Salle Primary Schools on Ballyfermot Road. The club plays in the Kerry colours as a tribute to the first parish priest, Kerryman Charles Canon Troy who sponsored the club.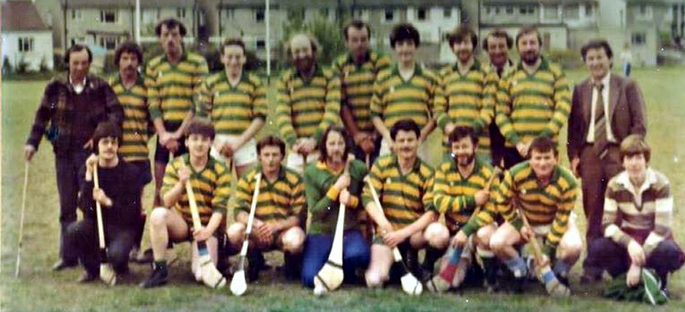 Ballyfermot Gaels hurling tem togged out in green and gold.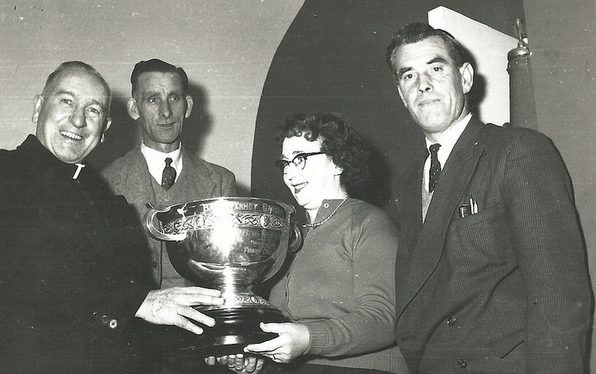 In 1962 Canon Troy presented the cup for the best Ballyfermot graden.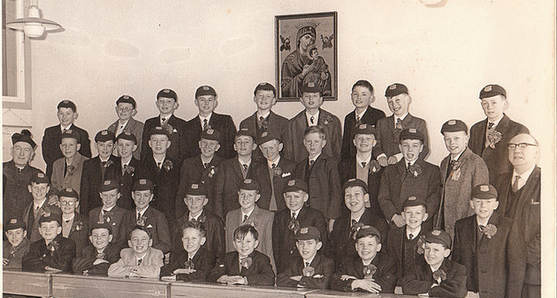 De la Salle schoolboys with Canon Troy
<<<<<<
Eurovision winners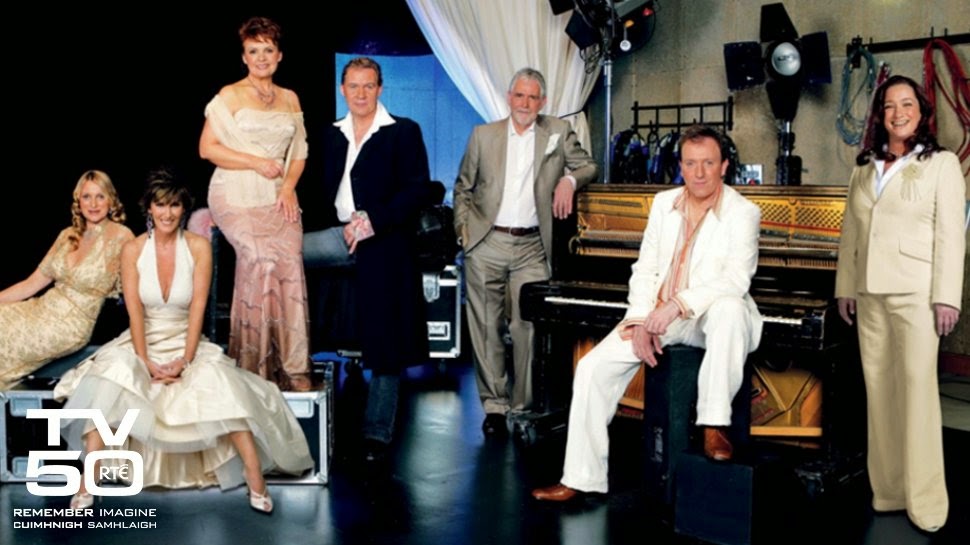 RTE has announced that, this year, they will go back to the old format. Anyone can submit a song. The recent format of selecting mentors and allowing them to choose a song and a singer clearly has not worked. It also fueled accusations of cliquishness in RTE with the same names and the same faces appearing year after year.
<<<<<<
Scout Reunion names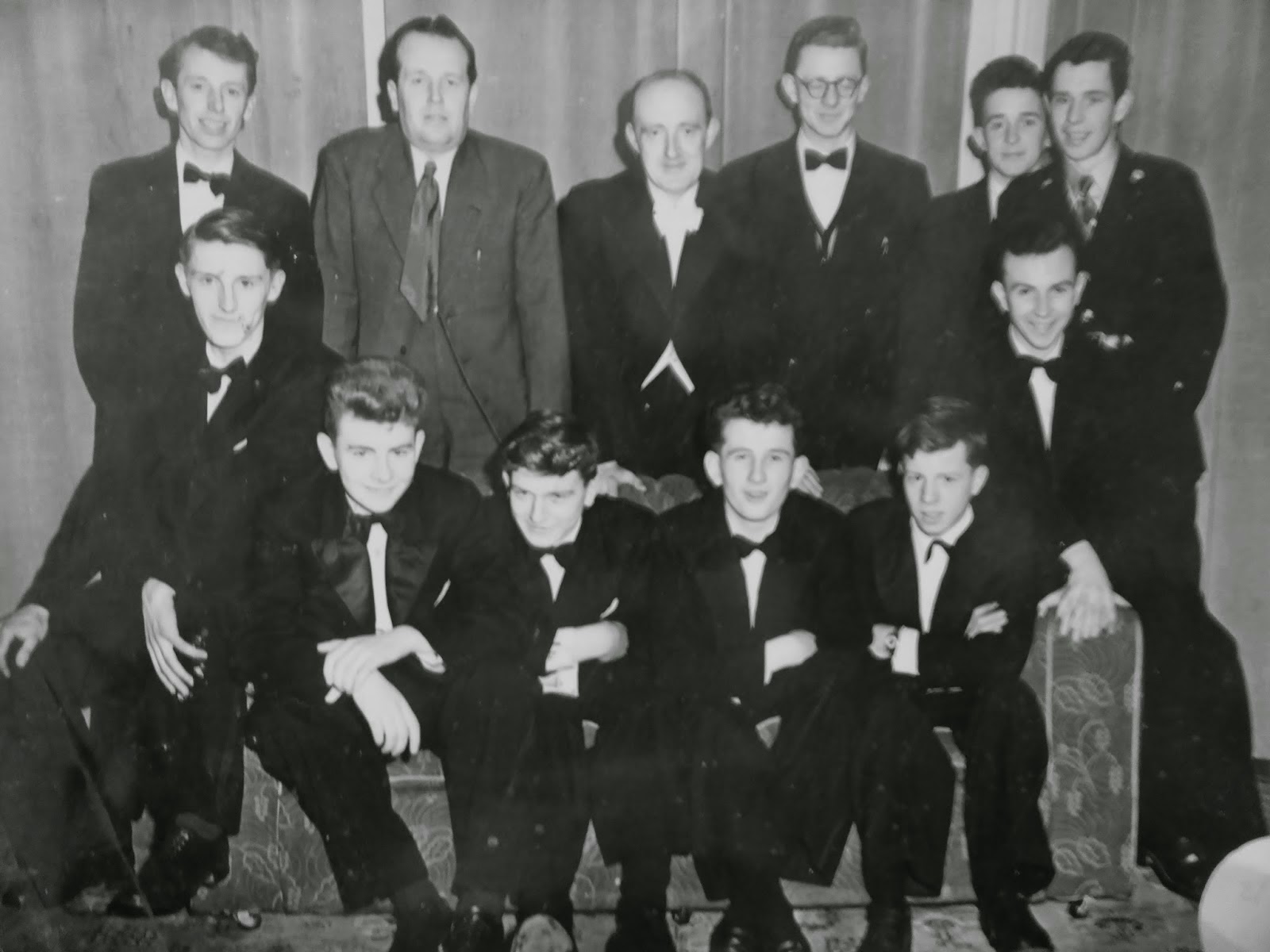 Trish Tatten recognised her late dad and John Cahill did his best to remember some memory.
John Cahill's best guess:
BACK ROW: Nial Stack, Dermot Tattan, Michael Kennelly,, ? White -?.Johnny Fitzmaurice?
Front Row. John Cahill, Donie Hartnett, Dan Guerin, William (Curly) Keane Stack, Justin Stack, Dick Flaherty.