A Thrush (photo; Chris Grayson)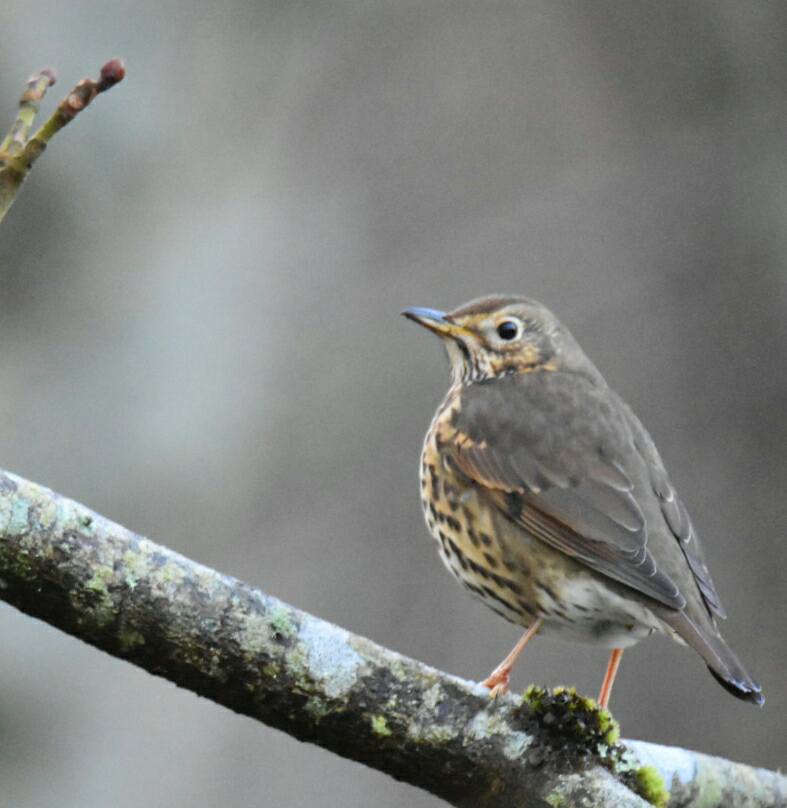 <<<<<<<<<
Dust off Your Dancing Shoes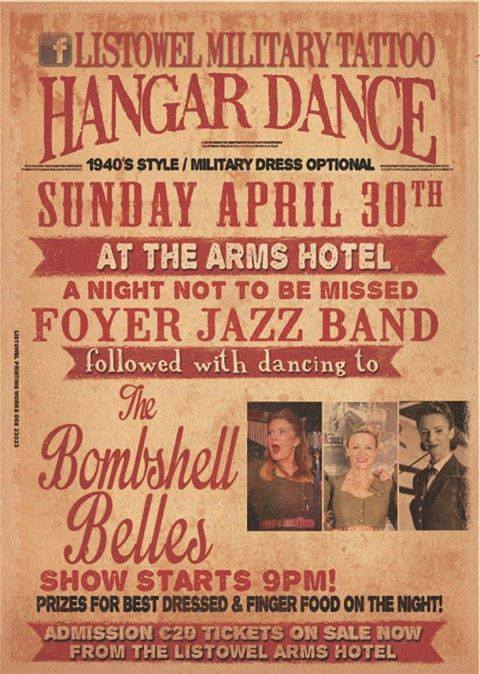 <<<<<<<<
Mick McCarthy
(from this Facebook page ;
https://www.facebook.com/The-Ancient-Guild-of-Incorporated-Brick-and-Stonelayers-315764201947769/)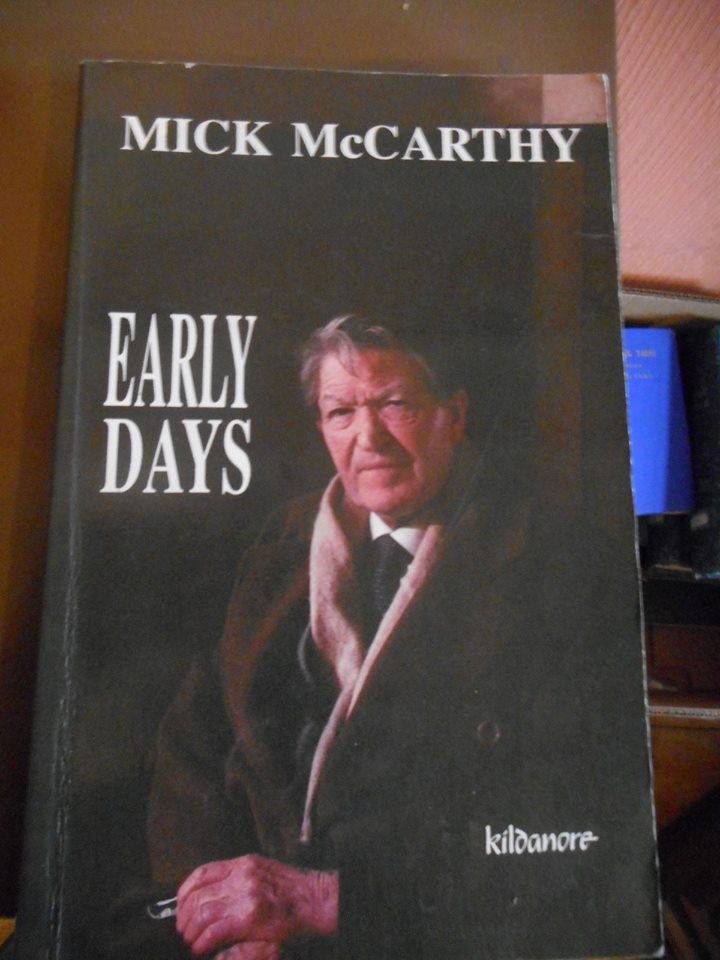 Mick McCarthy was born on April 20th,
1918, in Listowel, Co Kerry, one of the 10 children of Ned McCarthy and his
wife, Maggie (née Roche). His father was the caretaker and groundsman of St
Michael's College, and the family lived in the gate lodge. 
He attended the
Presentation Convent, and he completed his education at the local national
school, where the writer Bryan MacMahon taught.
His mother was a member of Cumann na
mBan, and the family home was raided by the Black and Tans; two of his uncles
were imprisoned during the Civil War. McCarthy never lost his republicanism,
although he adhered to the left and favoured persuasion over coercion – particularly
in relation to Northern Ireland.
At 14 he found work with a building
contractor and he later tried his hand at metalwork locally. When work dried
up, he left home and travelled to Limerick, where he hoped to join the Army.
However, new recruits were not being accepted, and he stowed away on a
cattle-boat bound for Liverpool. From there he hitched to London.
After a stint as a messenger, he got
a job as a tea-boy on a building site. A bricklayer took him under his wing and
he learned "Flemish bond and an old English bond, how to spread mortar,
how to use a hammer and chisel, and how to cut closures".
At the outset of his apprenticeship,
he joined the bricklayers' union. With fellow-members, he was in the thick of
things at the "Battle of Cable Street" – when anti-fascist
demonstrators sought to prevent Sir Oswald Mosley's Blackshirts marching into
the East End – and was injured and hospitalised.
He was caught up in other battles,
too. The political climate of the 1930s meant that strikes were hard-fought,
with no quarter given by either side.
Still in his teens, McCarthy married
in 1936; he was just 19 when the first of two sons was born. During the second
World War he served with the RAF in west Africa, where he excelled as a
champion middle-distance runner.
Returning to Belfast, he became
chairman of the bricklayers' union
Mick is often fondly remembered
telling stories of "his days as a shop-steward in Belfast during the war,
when he brought the building workers on a US army base out on strike, and lived
to tell the tale.
Ever loyal to the trade union
movement, during the British miners' strike in the 1980s he organised a group
of Irish musicians to tour mining communities. Later, in 1988, he helped the
Dublin Council of Trade Unions to celebrate its centenary.
In the 1950s he was, with Martin
Brown, a partner in a building business in Dublin. Attracted to the licensed
trade, he bought Kate Kennedy's Embankment in Tallaght and transformed a
country pub into a popular entertainment complex.
Legend has it that when Bob Dylan
visited Dublin during his 1966 World Tour, he asked a taxi driver to take him
to a place where he could hear some good music. He ended up at The Embankment
in Tallaght.
As usual, the pub was thronged and
the doorman said, "No admittance." "But it's Bob Dylan," the taxi man
protested. The doorman had never heard of him but with some persistence, Bob
was eventually allowed in. On stage, a group of young men called The Dubliners
were playing and he was captivated. Most likely Bob stayed on the premises well
past the legal closing hour, as was customary.
The Embankment was the 'El Dorado' of
live music venues and haunt of many a wild night for over two decades, from
1963 to 1985, and gave a spotlight to a host of singers and musicians such as
Liam Clancy and Tommy Macken, The Fureys & Davy Arthur, Paddy Reilly and
Planxty.
The man behind them all was Mick
McCarty .
Copies of Mick's biography "
Early Days" may still be bought online if one is lucky and for such a man
who led a full life its has to be an interesting read.
Mick McCarthy passed away in 2004 .
Extracts taken from articles of The
Irish Times and Ireland's Own
http://www.irishtimes.com/…/the-brickie-who-gave-ballads-a-…
https://www.irelandsown.ie/the-man-behind-the-embankment/
<<<<<<<
They're Going Dancing again in Moyvane
Well before Aidan O'Mahony made it cool for GAA people to go ballroom dancing Moyvane GAA had started a trend.
L-R) Front row: Caroline Maune, Doreen Enright, Aoife McCarthy, Cait McEllistrem, Michelle Kennelly, Frances Leahy, Carmel Collins, Nicola O'Leary, Sarah NicCraith and Kerry Stack.
Back row: Noel Stack, James Kennelly, Matthew O'Gorman, Tommy O'Donoghue, Donal Leahy, Padraig Kearney, Ian McCarthy, Paudie Keane, Oliver 'Jap' Carmody and Brian Stack.
This is the line up of dancers who are going to dance to movie tunes in the April 30th fundraiser.
<<<<<<
People I met on my Morning Walk
I love to meet lovely local people at random on my walk. I really love if they allow me to take their picture with no "I've no make up on." or "I look a sight." or other evasion. Three such people I met recently were the Careys and Mary Costelloe… some of Listowel's finest citizens.