Portmagee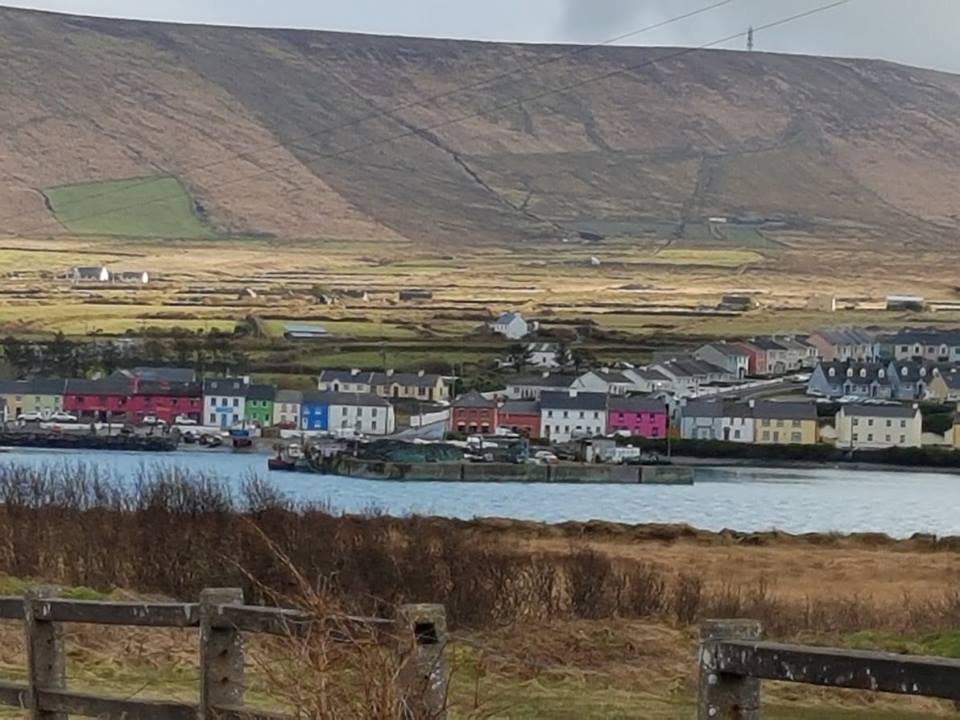 Ita Hannon is a super photographer. This is her picture of Portmagee last week.
<<<<<<<
Mid Term Break
My little granddaughters made a welcome trip to The Kingdom during their spring break. If you have grandchildren who come to visit, enjoy them while they are small. All too soon they become busy with their own activities and there is less time for Kerry visits.
Aisling, Cora and Róisín are growing up fast.
When they are in Nana's house they do Nana type activities like knitting and baking.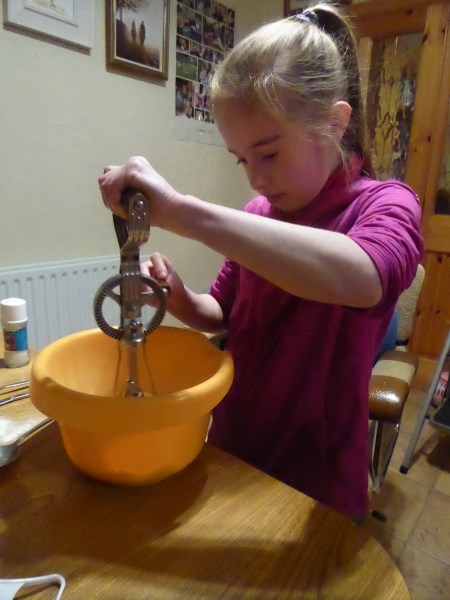 Aisling loved my old beater. She thought it was much better than a whisk for making pancakes. The above picture is of Aisling making pancakes for Shrove Tuesday and when she returned home she made her parents cupcakes for Valentine's Day. (picture below)
<<<<<<<
Healyracing on telly
I have a cohort of Listowel people who have always welcomed me to Listowel and treated me like one of their own. They have shared stories and photographs with me and extended extraordinary kindnesses to me when I felt in need of "local" family. One of the first among these was the late Liam Healy. We shared a love of charity shops. While in search of a rare or beautiful pen, Liam would always take time to chat. He was a great man for stories, none more fascinating than his own life story, which was filled with tragedy but also with hope and success which came with making the most of talent and hard work.
There was never any mistaking that the most important people in Liam's life were his family. He was enormously proud of all of them and there was no man more delighted to have them all around him and involved in the business he grew from humble beginnings in Listowel.
I am delighted that Liam's memory is going to be kept alive with a Nationwide programme on tomorrow evening, February 21 at 7.00p.m. on RTE 1.
<<<<<<<<<
A Specialist for everything
Do you remember when we had a jack of all trades mechanic who could do everything your car might need to be done to it?
<<<<<<<


Listowel's Lizzie Lyons on TV3


Lizzie of Lizzie's Little Kitchen, Listowel, is forging a career for herself as a TV chef. Her easy relaxed style and clear instructions are endearing her to her Sunday morning TV audience. She has a great future ahead of her in the cooking business.