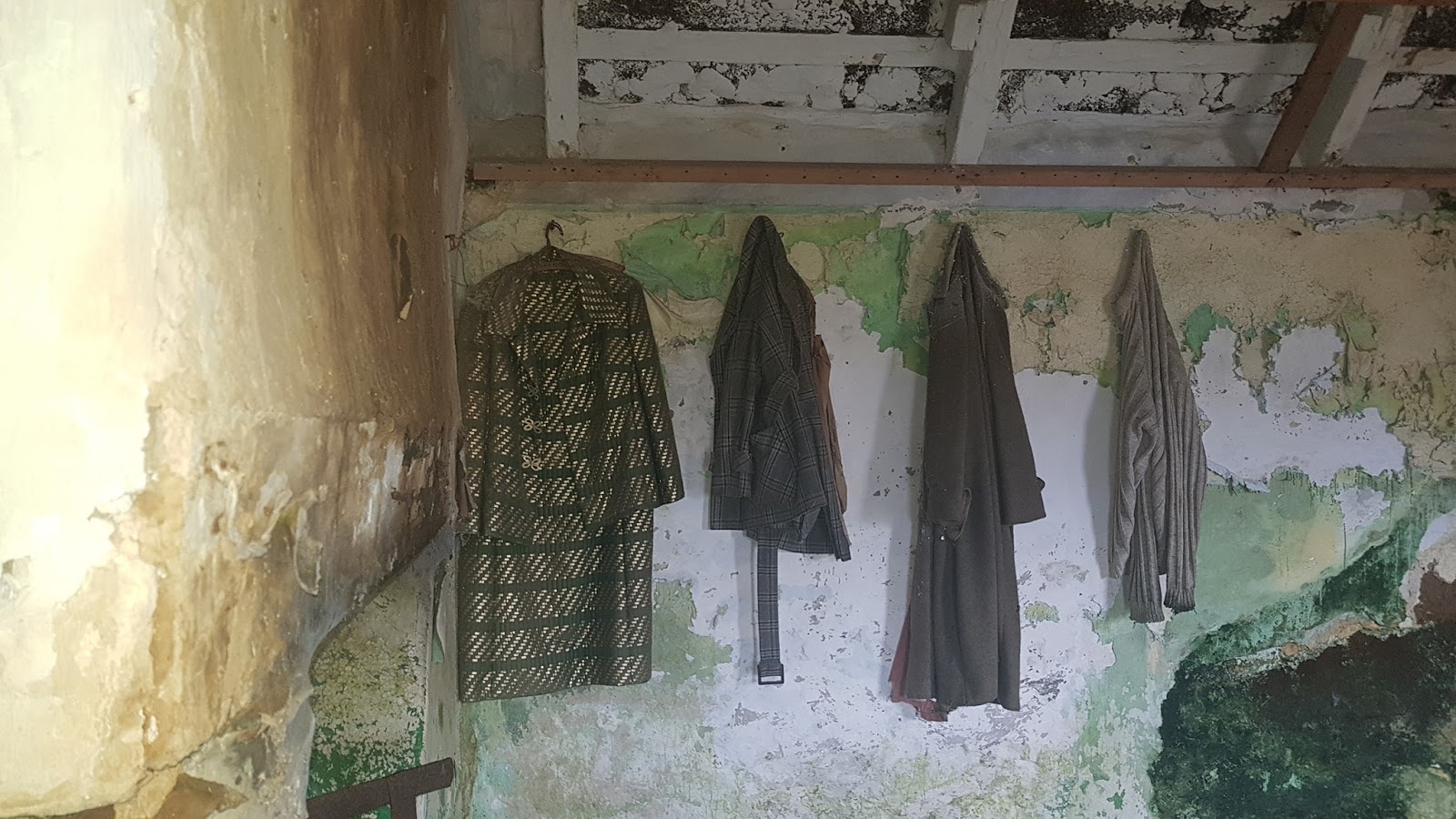 Photo; Chris Grayson in an abandoned house in Kerry
<<<<<<<<<
Listowel's Best Music Venue
Aiden O'Connor has worked hard to build his family pub business into a much sought after venue for established as well as up and coming musicians.
The pies of the title are no longer served here. But top class entertainment is always guaranteed.
<<<<<<<<
Limerick Graphic Art Exhibition with a Listowel Connection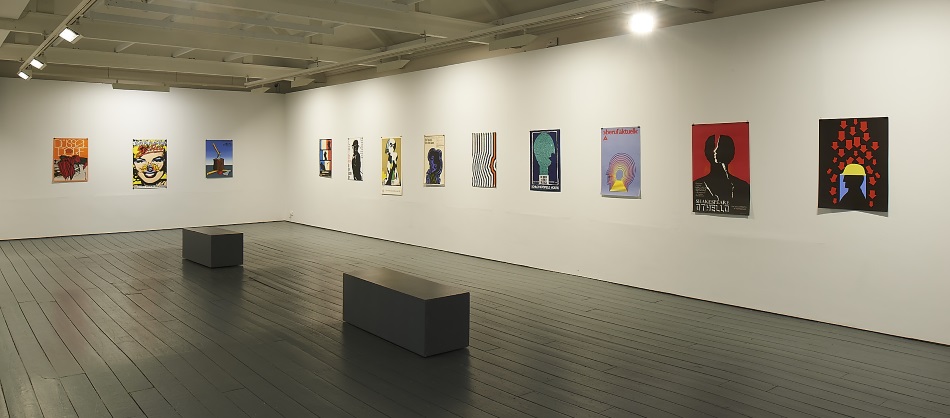 If you have any interest in graphic art you must visit this exhibition in Limerick City College of Art. It features posters from the Michael O'Connor Collection. Some are his own work and many are from his international collection.
Daniel Murphy alerted me to this show which closes on March 17.
"Michael O'Connor was born in Listowel, Co. Kerry where he lived throughout his life. O'Connor made his own posters & prints to advertise local events in Listowel and a selection of these prints are included in the Poster Collection. Michael O'Connor died in September 2010."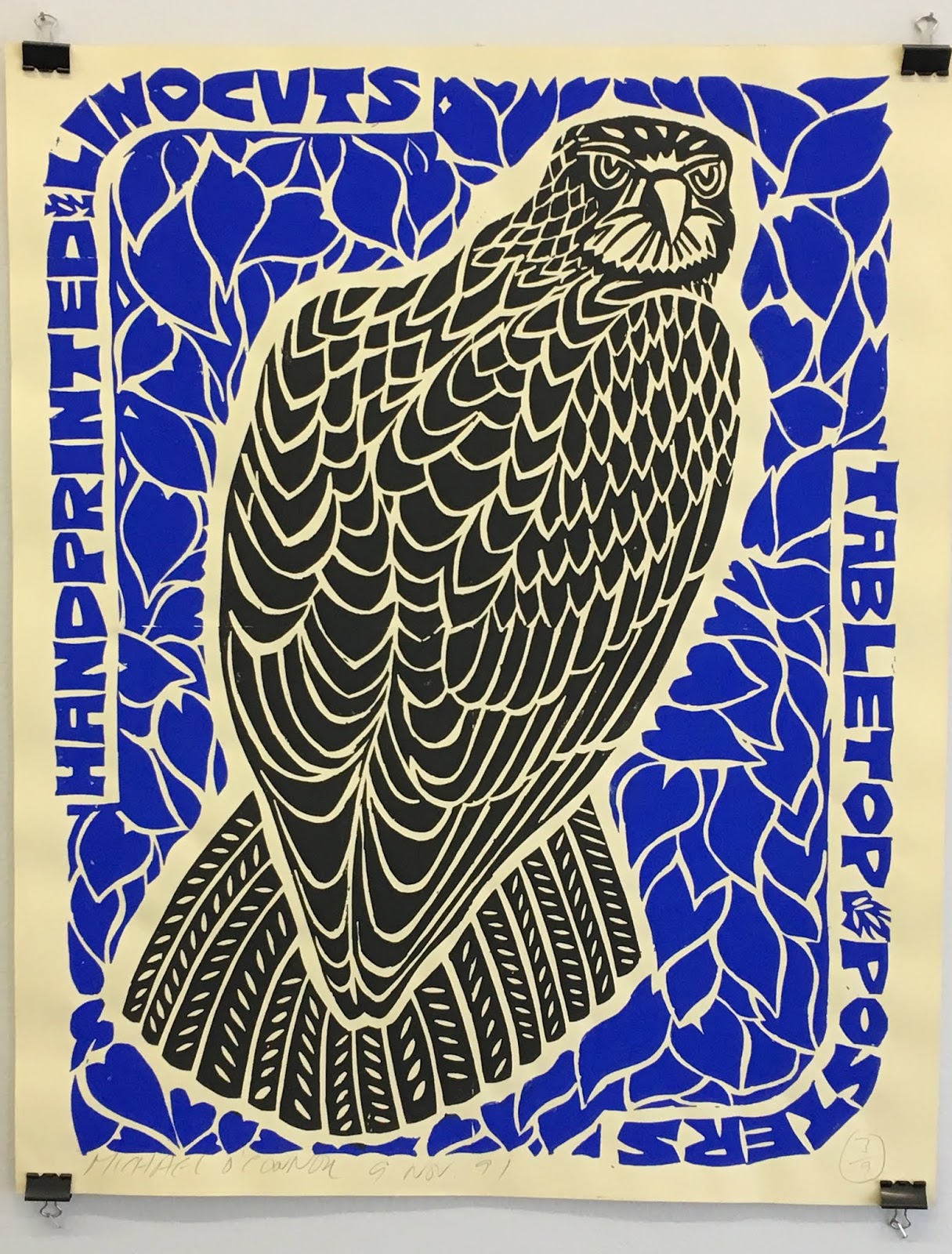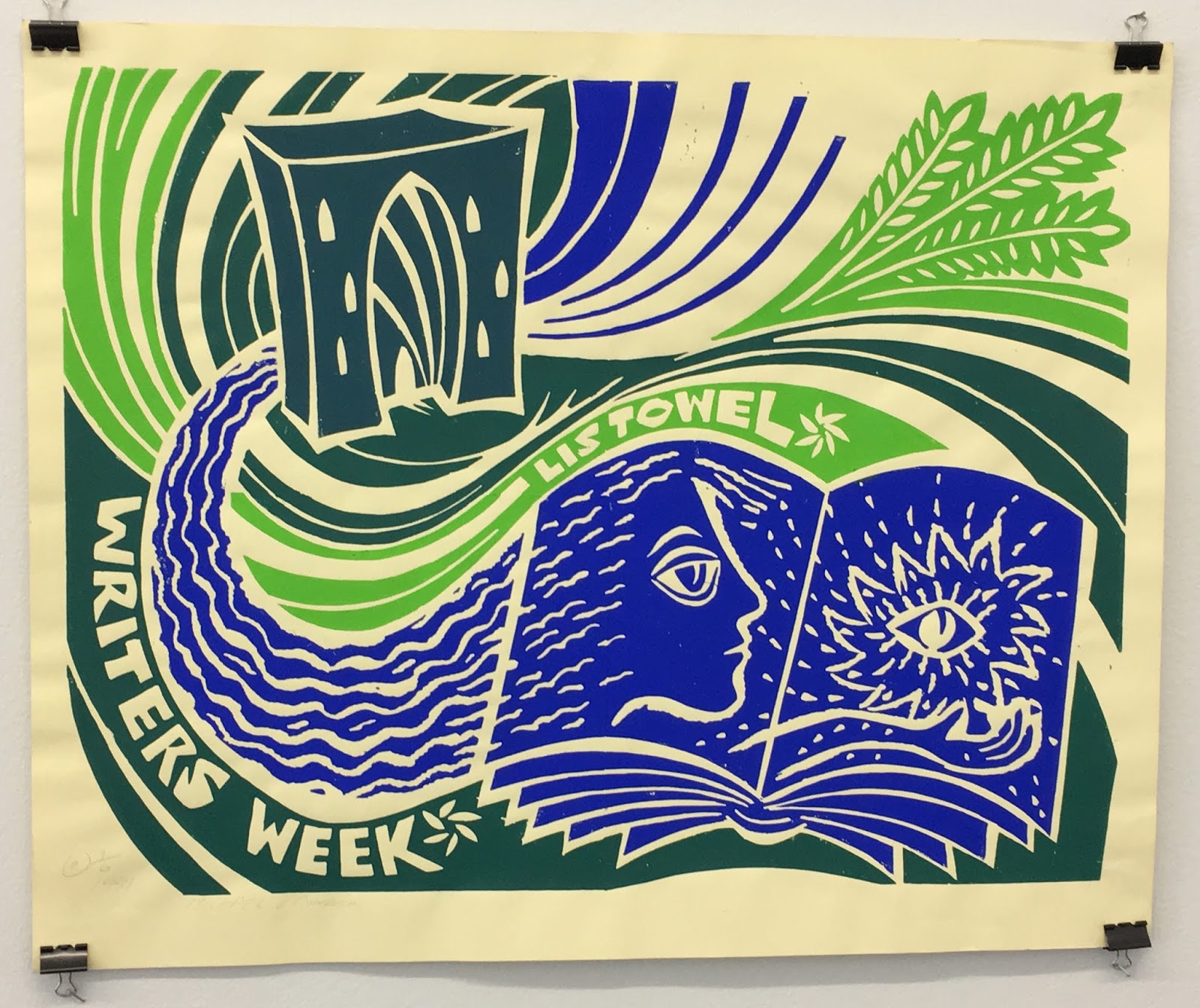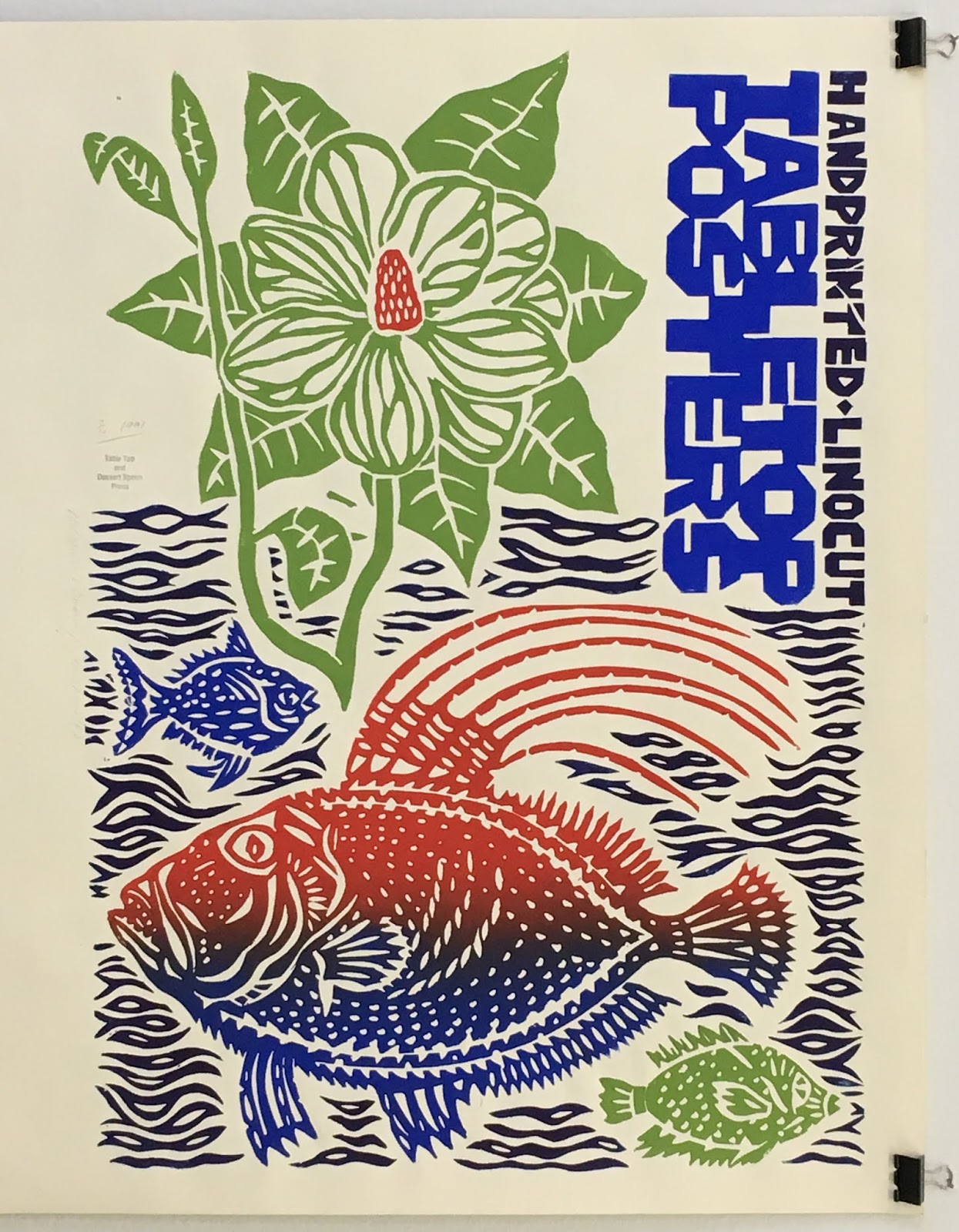 Above are three of Michael's linocut posters
<<<<<<<<
Chance Meeting with a Celebrity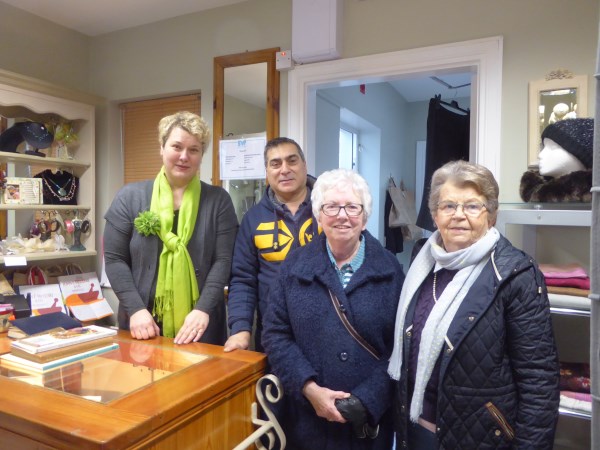 Since his appearance on The Late Late Show, Namir Karim is a national celebrity. I ran into him in the St. Vincent de Paul shop recently so I popped into the photo myself with Ingrid and Kay. We are all so grateful to Kay Carr for falling in love with Namir and bringing him to live in North Kerry. Our community is greatly enriched by his presence. Iraq's loss!
A week later and I am in Ballybunion with some friends for a catch up during the mid term break and once again I meet the man of the moment, Namir. He is such a gracious host in his lovely seaside restaurant. On a cold wet day in February 2019 Namir brought a little warmth into our lives with his tale of love and its triumph over war. He shared Kay's scrapbook with us with some of his many love letters to her and an account of her fraught flight from Saddam Hussein's Iraq. Theirs is a love story deserving of a film.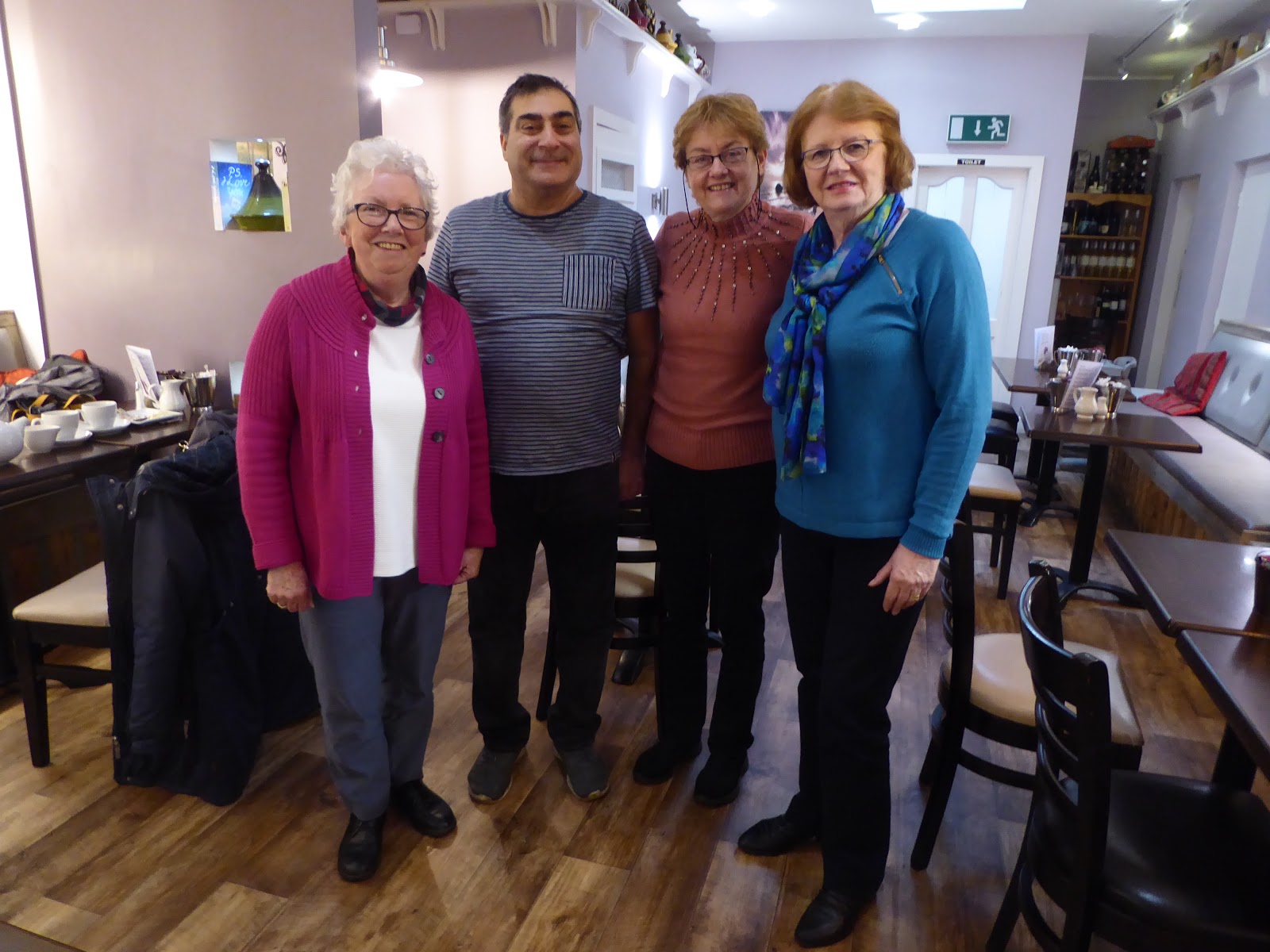 I couldn't resist another photo op. with Namir and my friends, Bridget and Geraldine.
A New Fire Engine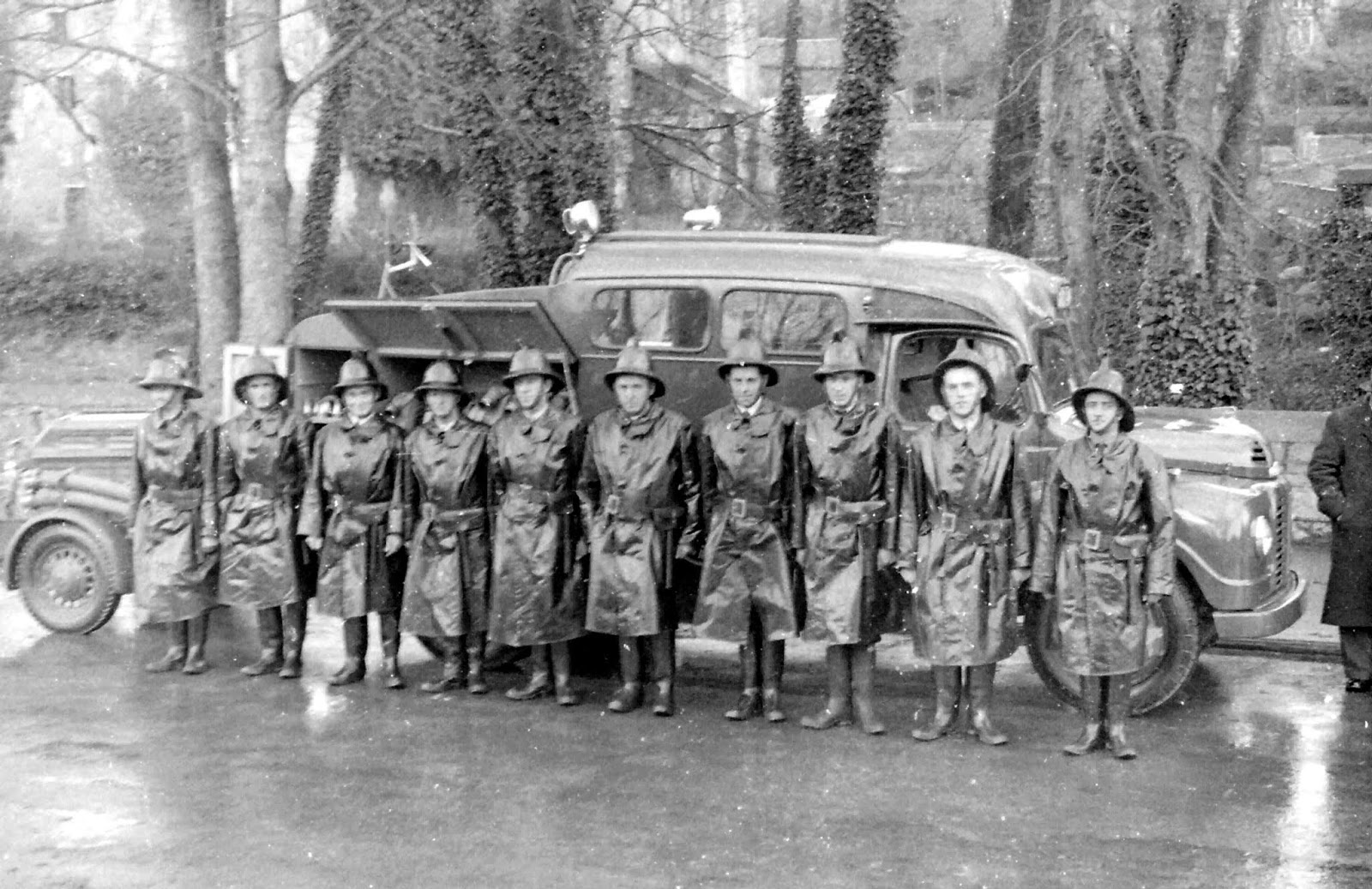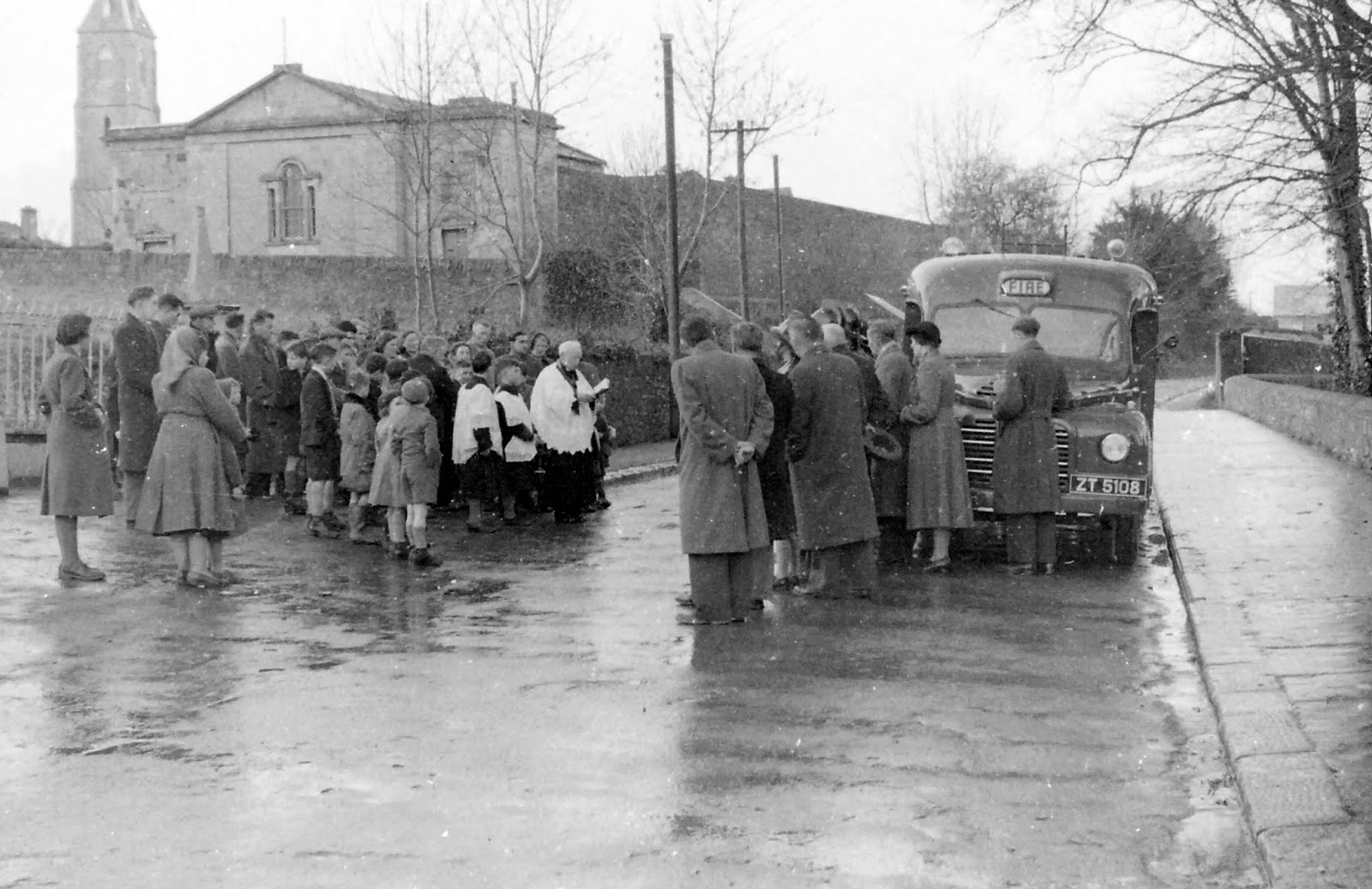 In 1959 Kanturk got a new fire engine . It was the custom in those days to bless everything. Danny O'Sullivan took these photos of Canon O'Leary blessing the new vehicle. The firemen turned out in their best bibs and tuckers and a few local people gathered to witness the ceremony.
Dave O'Sullivan was doing a bit of research on this event for me when he unearthed a Listowel connection.
In 1959 Listowel was also in line for a new fire engine. It took a bit longer for Kerry County Council to come up with the goods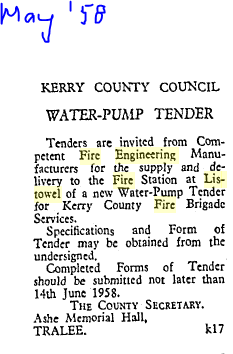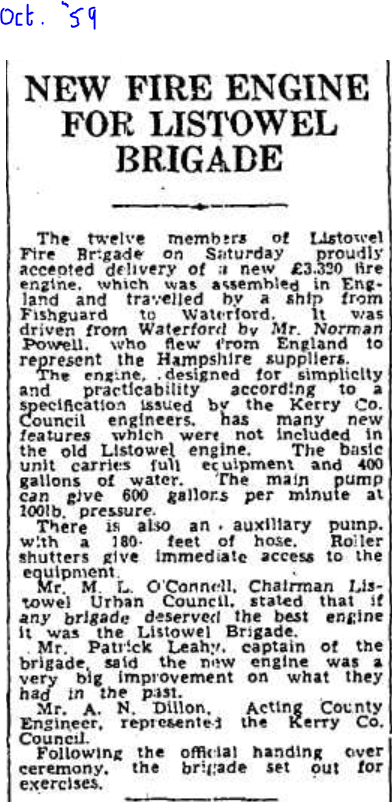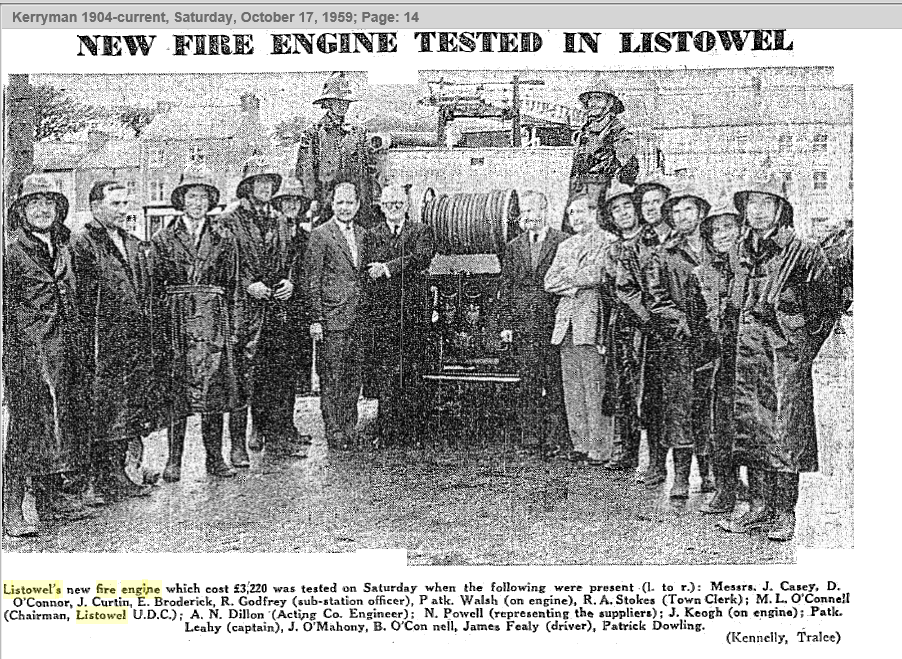 <<<<<<
A Street Musician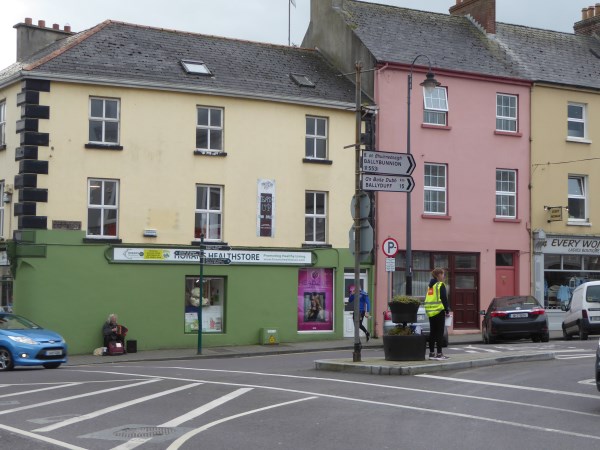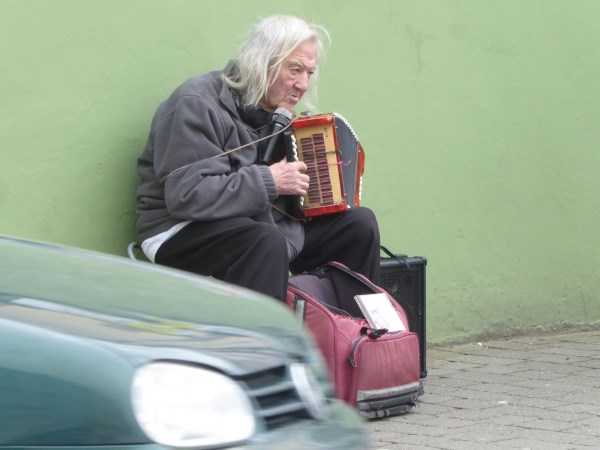 At Market Street corner on Saturday February 16 2019.
<<<<<<
Ah, Memories, Sweet Memories
I got the following email from a blog follower for whom the account of that first pantomime brought back happy memories.
Hi Mary,

Please find attached copy of my ticket for Hansel & Gretel on Saturday 5th January 1974! I don't have a huge memory of it but I am wondering if I am recalling this correctly. I recall being at a show (and most likely now, it is probably this one) and part of the backdrop at one stage was myself and my sister walking up Ballygrennane hill coming home from school. It is very unlikely that this bit of footage still exists? It would be incredible to see it again if it is, 45 years later!!

Love getting the updates, especially anything from 60's/70's, I lived in Listowel from 1966 to summer of 1974. My Dad continued to live in Listowel until his death in March 2007.

Best Regards,

Sheila Knightly