Jimmy Moloney shared some more photos from the family album with us.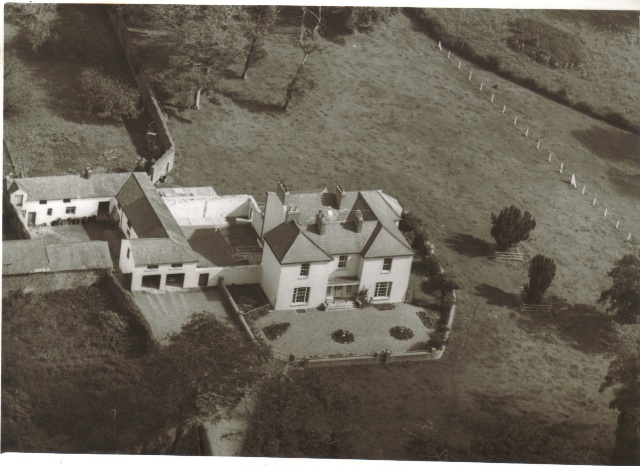 Gurtinard House
This is a group taken on a pilgrimage to Lourdes in 1954.
Jimmy's grandmother is in the middle of the first row. I'm not clear if the rest are Listowel people.
This is a De Valera rally. Jimmy is not sure if it is in Listowel but thinks it is. Dev certainly has a lot of support.
This is an old picture of Moloney's garage.
The Big Bridge
The house in white beside the church was later knocked down in order to extend St. Mary's.
An old postcard of the river Feale
A date for the diary:
On Friday next in The Seanchaí NKRO will officially launch our website. Come along and see what we are at. Everyone welcome.
—————–
The mood in town at the weekend was darkened by news of the untimely death of Dr. Louis O'Carroll.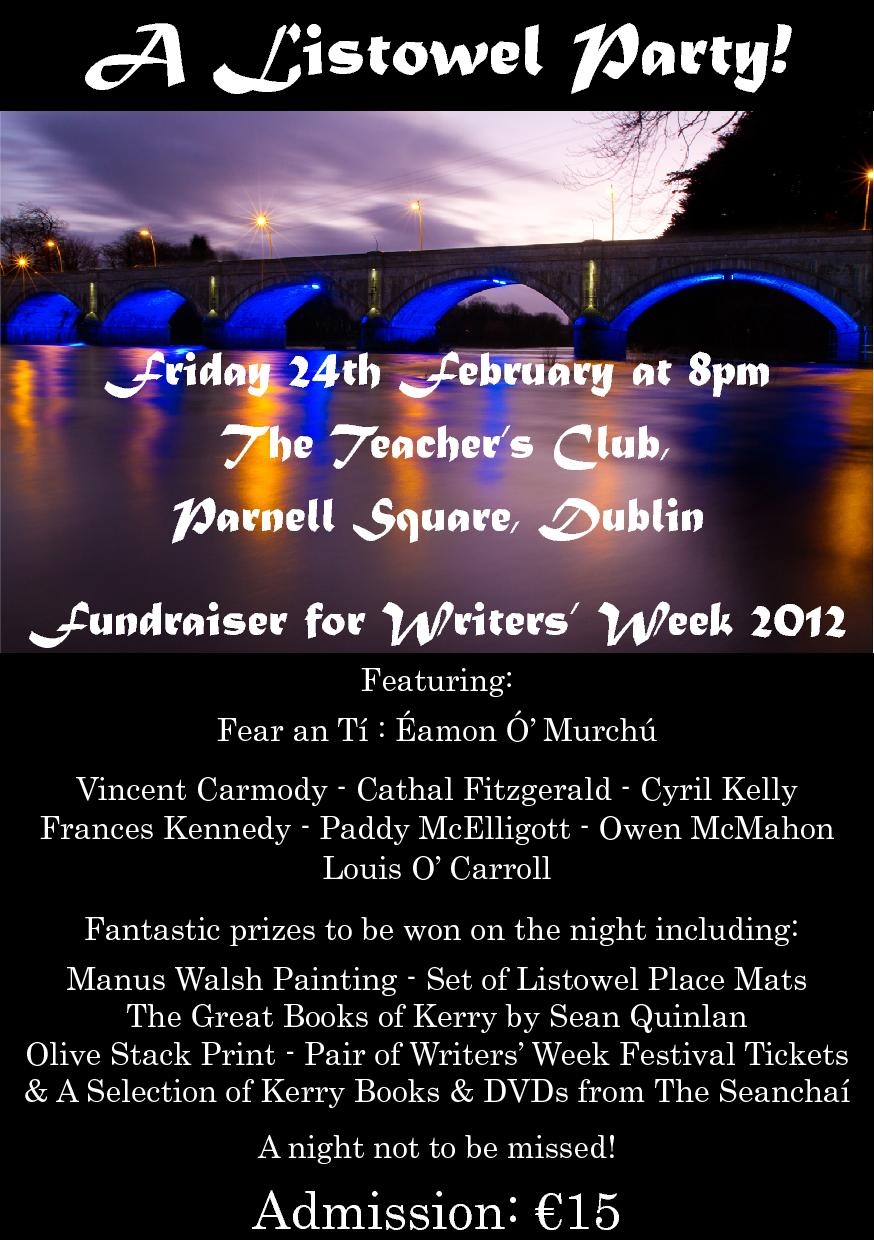 Only one week ago he was one of the stars of this fundraising event for Writers' Week. By all accounts he was in fine voice as he held the audience enthralled with his renditions of John B. Keane's Sweet Listowel and Bryan MacMahon's haunting My Silver River Feale.
Louis was known for his generosity to his local town. He launched his cd in St. John's in a fundraising concert for Listowel hospice.
Here is a link to a youtube clip from that event
http://www.youtube.com/watch?v=fiVBUT-oJe4&feature=youtube_gdata_player
Go ndéana Dia trócaire air.