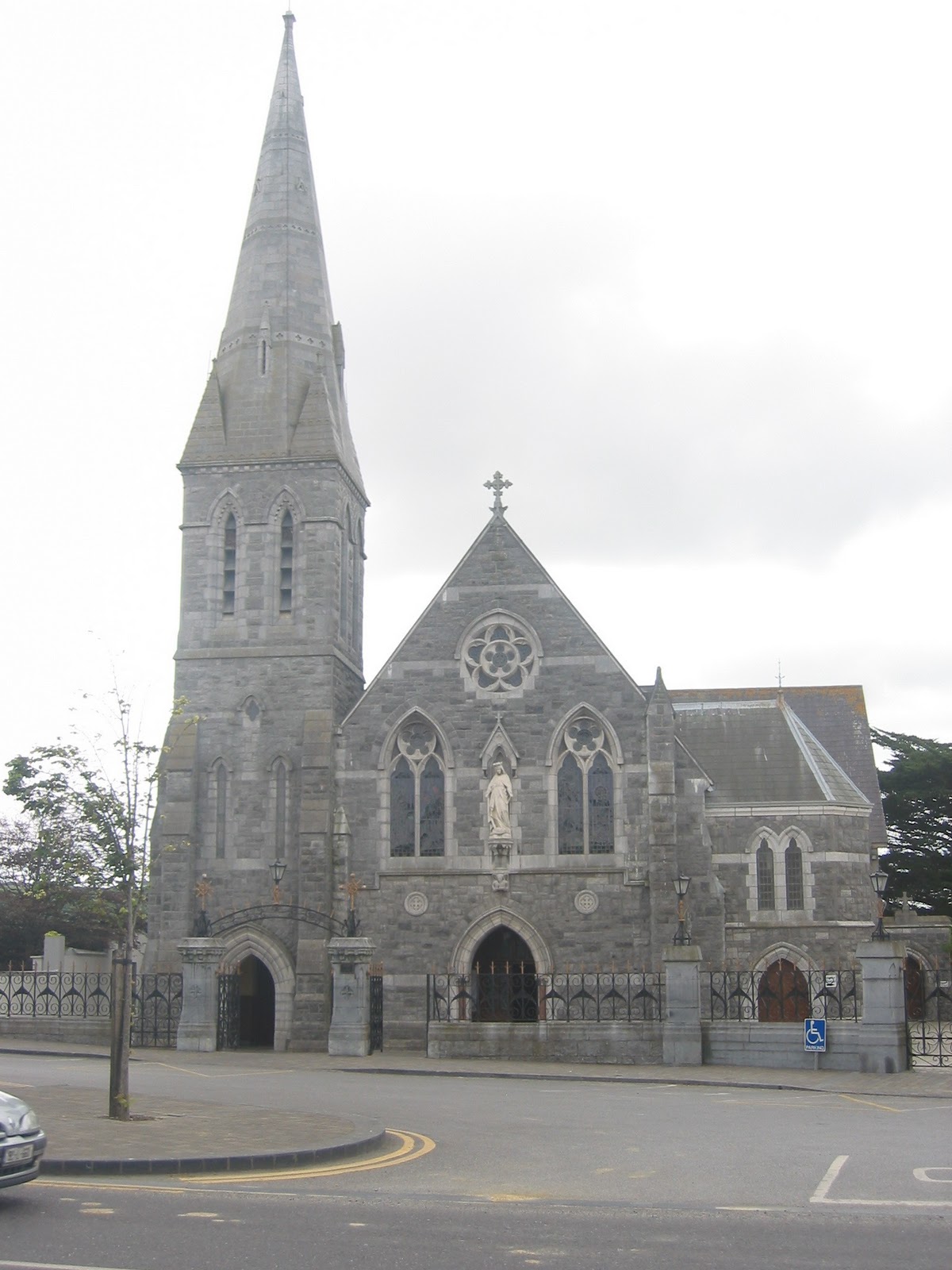 In St. Mary's last night the Kerry Choral Union performed in concert. 'Oh Holy Night'
featured both the junior and senior choirs, singing a variety of Christmas songs. Heavenly!
We also have a lovely new parish Christmas card this year. When I buy my one today I'll photograph it to show you. They cost €1 each from the parish office, Carmel's or JackieMcGillicuddy's.
_______________________________________________________________
Snippet from Radio Kerry website:
Listowel Food Fair's annual book award is to be sponsored
next year by the Irish Dairy Board. The 20 11 Kerry Food Book of the Year was awarded
to chef Edward Hayden for his book 'Food to Love'. The announcement of the new sponsorship was welcomed by Minister Jimmy Deenihan who said there is likely to be
strong competition for the prize next year. The Kerry Food Book award is judged on the quality of production, clarity of recipes and good design.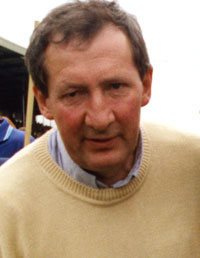 A roundabout in Listowel was dedicated to our north Kerry footballing hero. The roundabout in Cahirdown is

now named the Tim Kennelly Roundabout after the five-times all Ireland winner who died in 2005.

Saturday's ceremony was attended by Tim Kennelly's widow Nuala, his sons Tadhg and Noel and his daugher Joanne. The official naming ceremony was conducted by Mayor of Listowel, Marie Gorman and Mayor of Kerry Tim Buckley.

_________________________________

My next piece is from Saturday's Irish Times. I love it and I trust you will love it too. The old photo of the late John B. and Mary I found on the internet.

DEAGLÁN DE BRÉADÚN

If you read the memoirs of Austin Currie, former civil rights leader in the North who later became a Fine Gael TD and junior minister, you will find an amusing reference to the present writer.

In the Year of Our Lord 1990, I was assigned to travel around the country with Mr Currie and report on his ill-fated campaign to become President of Ireland. Although he didn't win, his transfers got Mary Robinson elected as the first woman to hold the office.

Anyway, the Currie campaign fetched-up in the fine town of Listowel, Co Kerry. It was quite late at night and, although there was a fair crowd on the street to welcome the candidate in a torchlight procession, it was too late to get anything about it in the next day's paper.

One of our first ports of call was the public house of John B. Keane, playwright and Fine Gael supporter. He was very well-disposed towards me because, in a previous manifestation as a drama critic, I had written a reasonably-favourable review of a play he had written, called The Chastitute (combination of "chaste" and "prostitute") about a repressed Irishman who is obsessed with sex – used to be a fairly common type. At the time, John B. was unfashionable on the Dublin scene and he was correspondingly grateful even for the mild approval in my play-review.

Anyway, faced with a choice – between spending my time in conversation with the immensely wise and entertaining John B. and traipsing the streets late on an October night to witness events I couldn't report on – I chose the former.

Mr Currie – whom I came to both like and respect – was slightly miffed next day but he subsequently conceded in his good-humoured way that, in my position, he would have made the same decision. He tells the story in All Hell Will Break Loose, published by the O'Brien Press in 2004.

Sadly, I don't remember the details of my conversation with the late John B. except that he was terrific company. I was reminded of the occasion last weekend when I caught the penultimate performance in the week-long Dublin run of Big Maggie, in an excellent Druid production directed by Garry Hynes.

The central character is a classic Irish matriarch, newly-widowed by the death of her shopkeeper husband. At last liberated from this uncaring womaniser, she starts to make her presence felt in the family and the community.

One by one, all her four children are forced to leave home but Maggie insists at all times – and not without some plausibility – that it is for their good.

Despite hearing some concerns in advance that lead actor Aisling O'Sullivan (well-known from the TV series, The Clinic) might be too young and elegant in appearance for the part, I felt she put in an excellent performance. Other cast-members were very strong as well.

In some ways, the play reflects the position of married women at the time it was written in the last 1960s but it is also a fine character study of a dictatorial personality-type. I have met some real-life versions of Maggie (Thatcher?) Polpin in my time, who inspired fear with their ironfisted behaviour and devastating putdowns – but thankfully not many!

I see the production is playing in various towns around the country before returning to Dublin for two weeks starting January 30th, although it is not being staged in Listowel. Don't miss it.

>

>

>

>