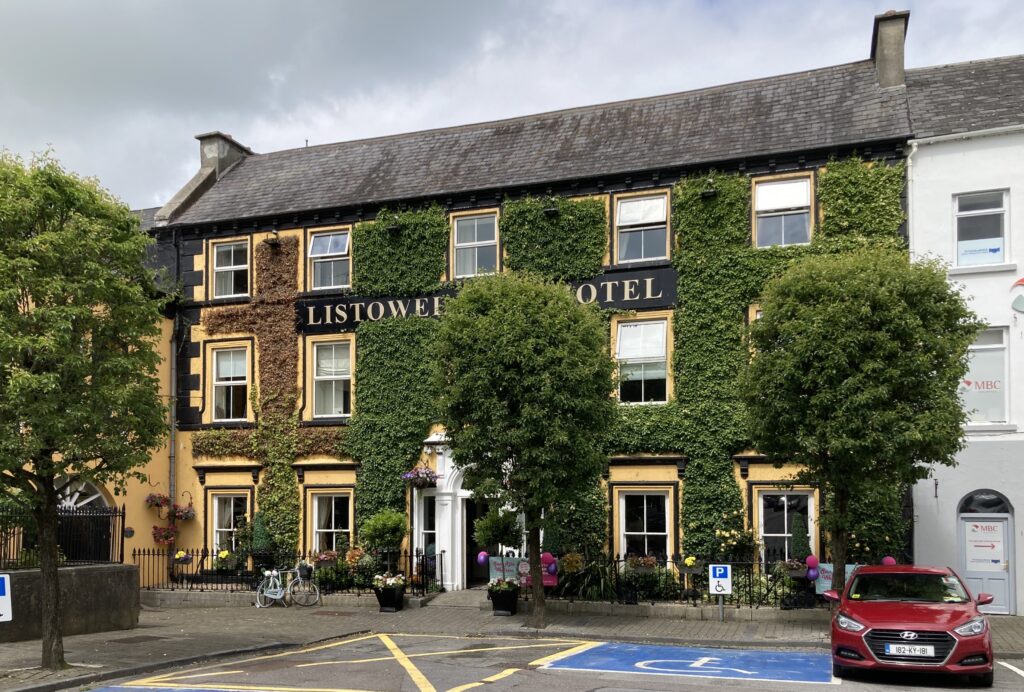 <<<<<<<<<<<<
More People at Opening Night, Writers' Week 2022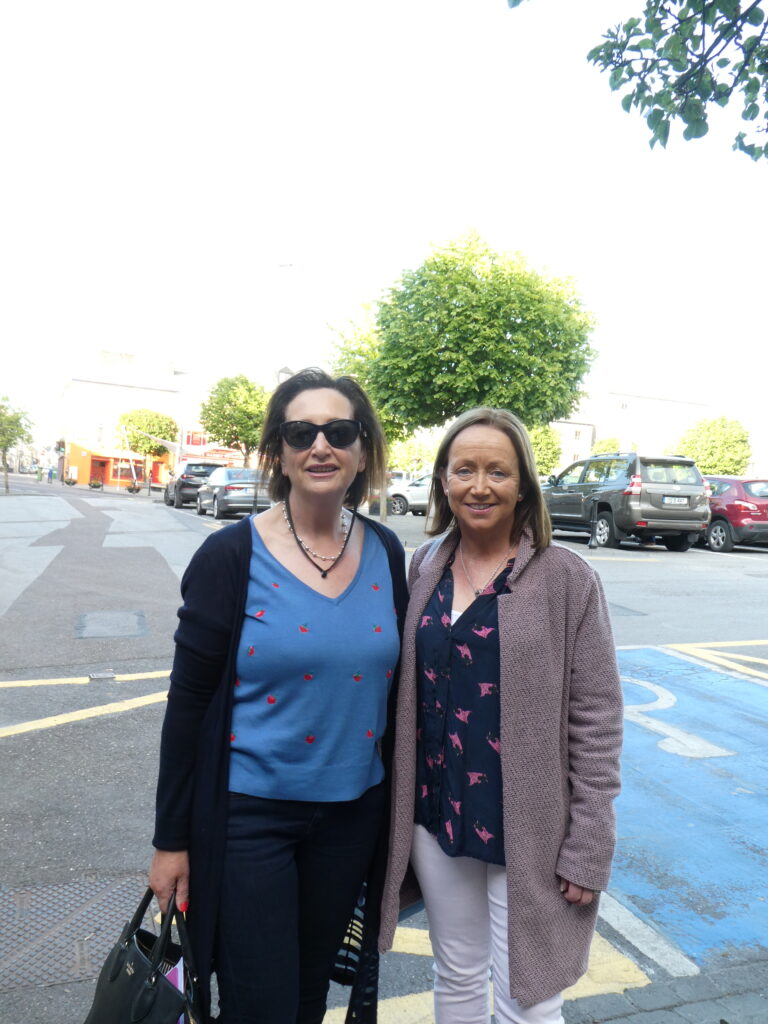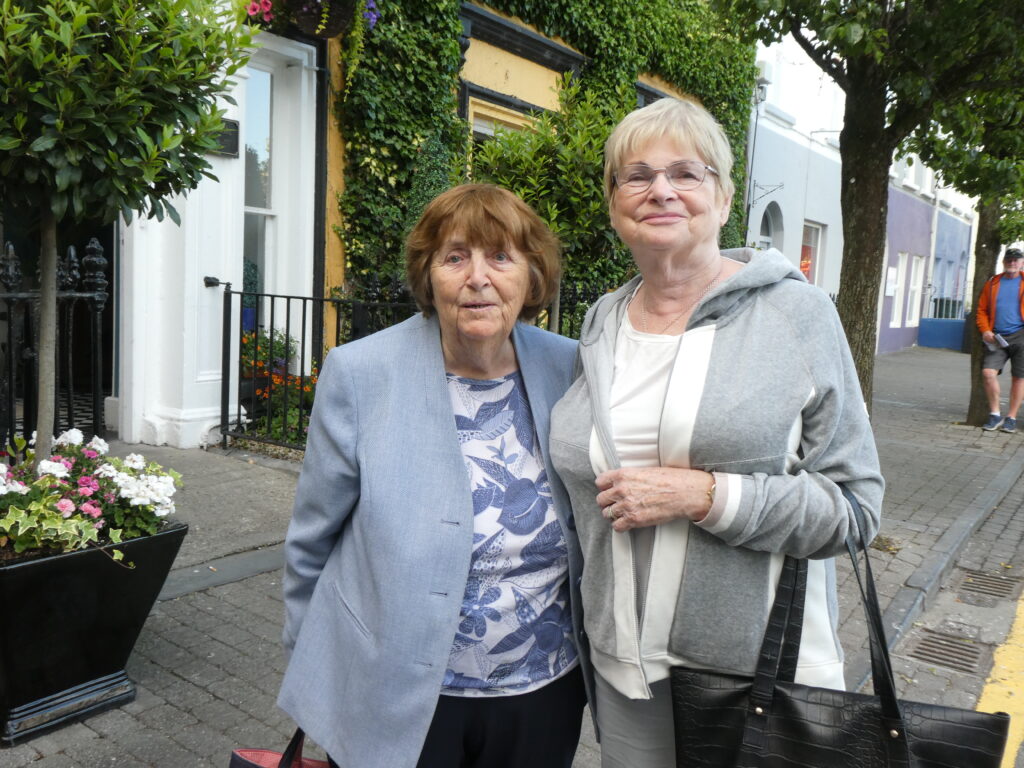 Because it was so long since we had been out at an in -person event, Catherine Moylan, on Opening Night asked us to introduce ourselves to the people sitting next to us. I was sitting beside these lovely ladies who , like myself, have worked at the chalk face.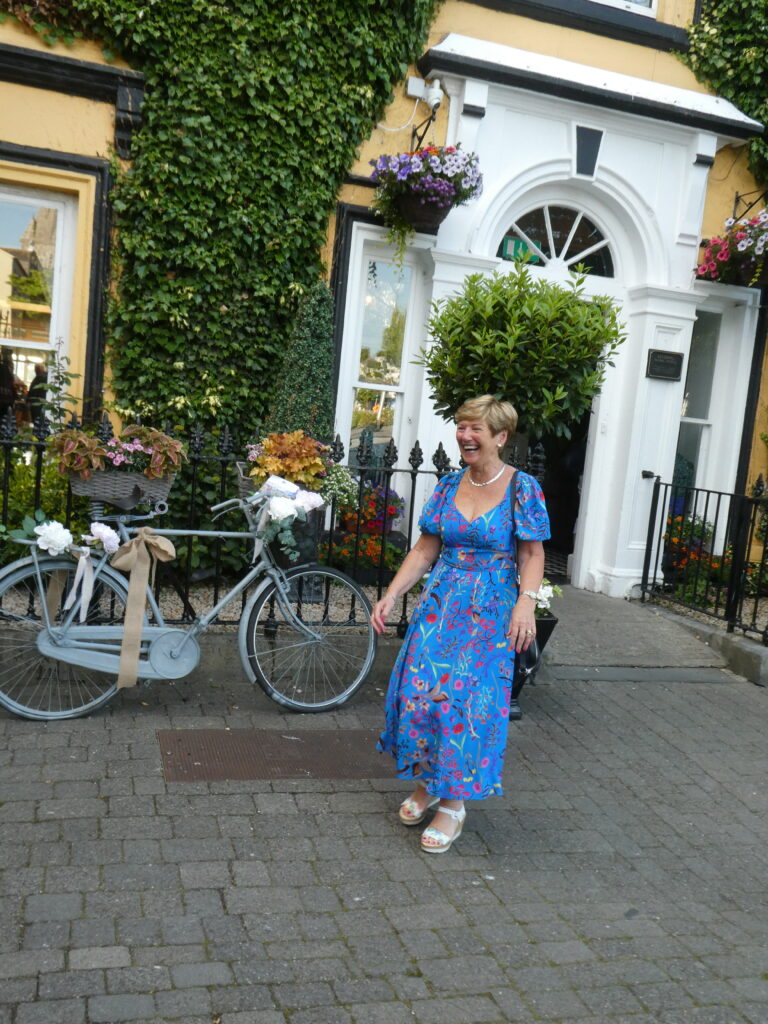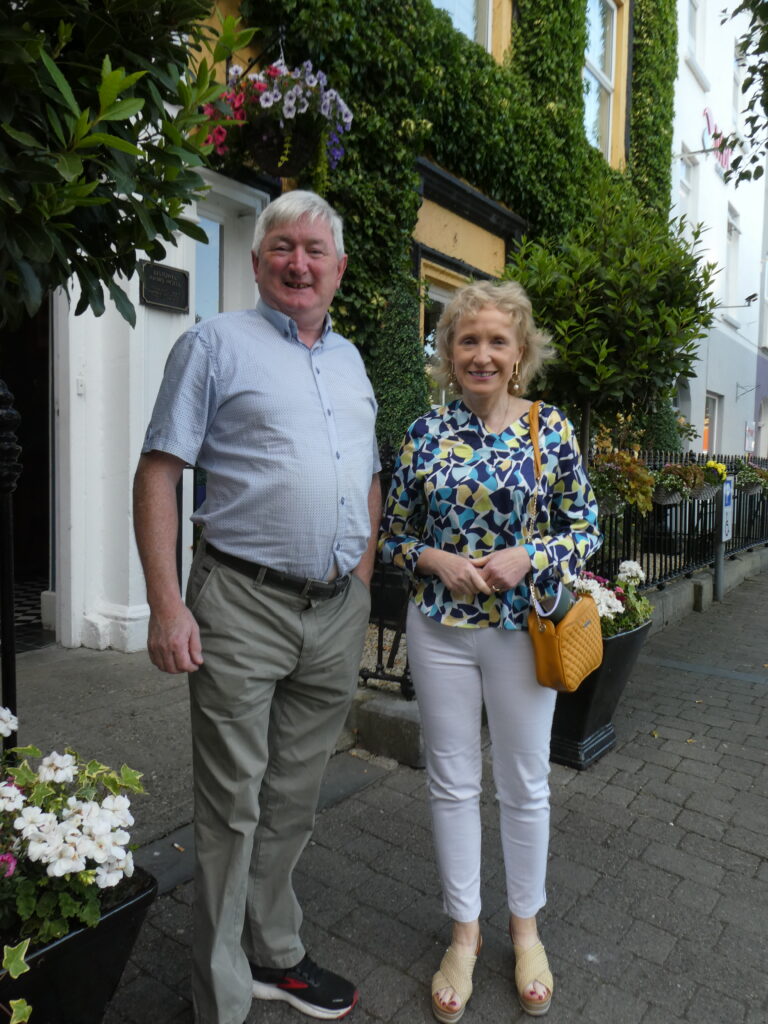 <<<<<<<<<<<<<
My Trip to Cork
The Cork branch of my family are very sport orientated. On my recent trip, for the first time since she was a teenager, I watched Anne play a tennis match She was taking part in an open competition in Sundays Well.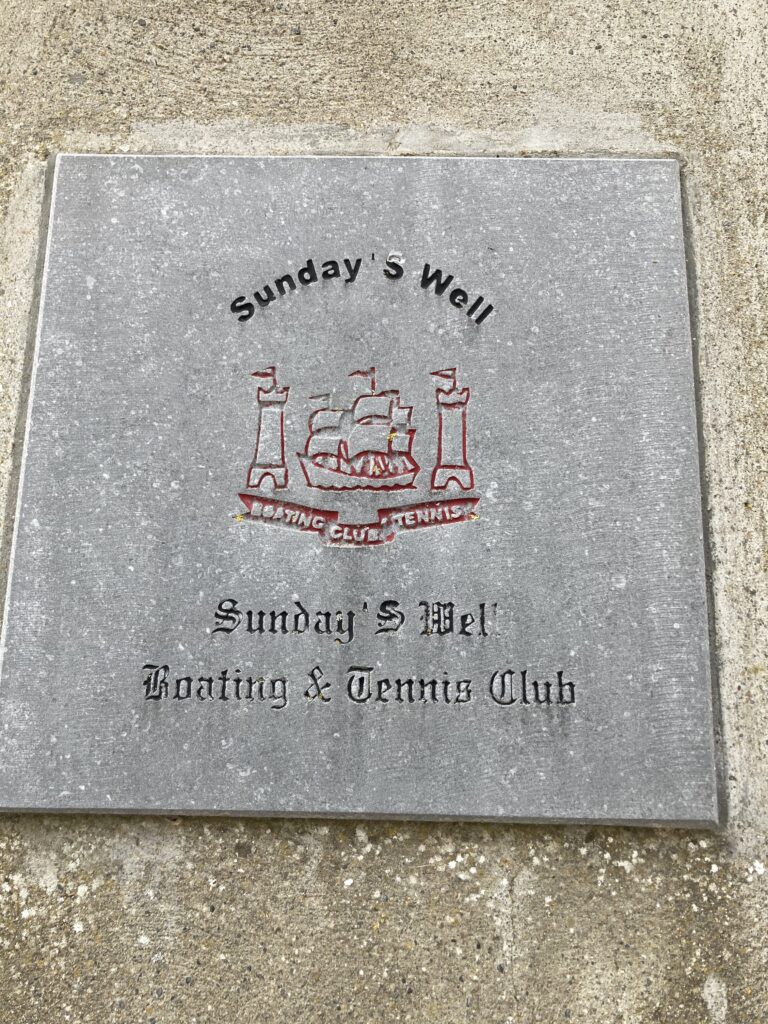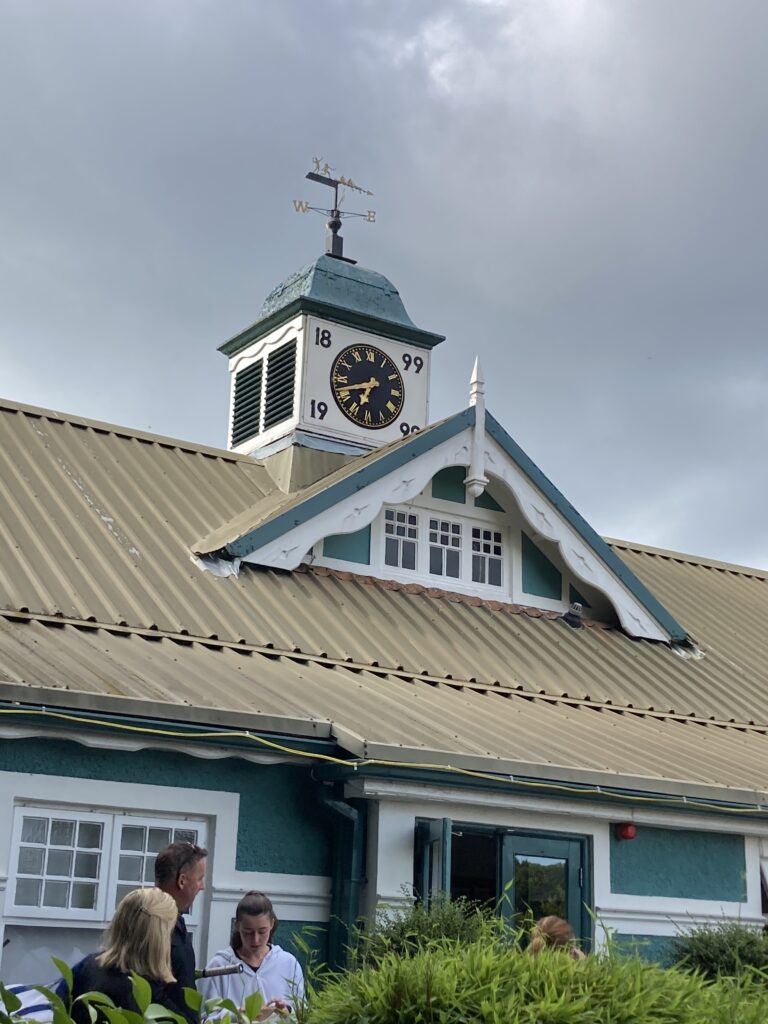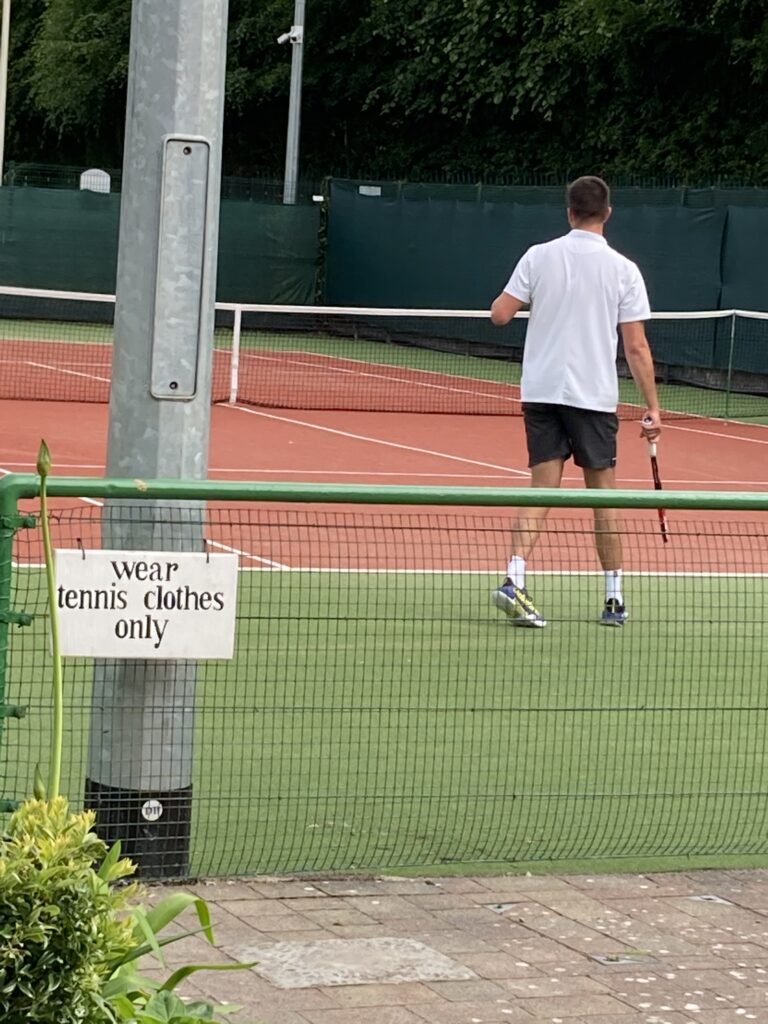 Sunday's Well is a bit more posh and aware of its history than her own club, Lakewood. Lakewood is the old John A Woods Sports and leisure Club. No boating here but soccer and pitch and putt as well as tennis.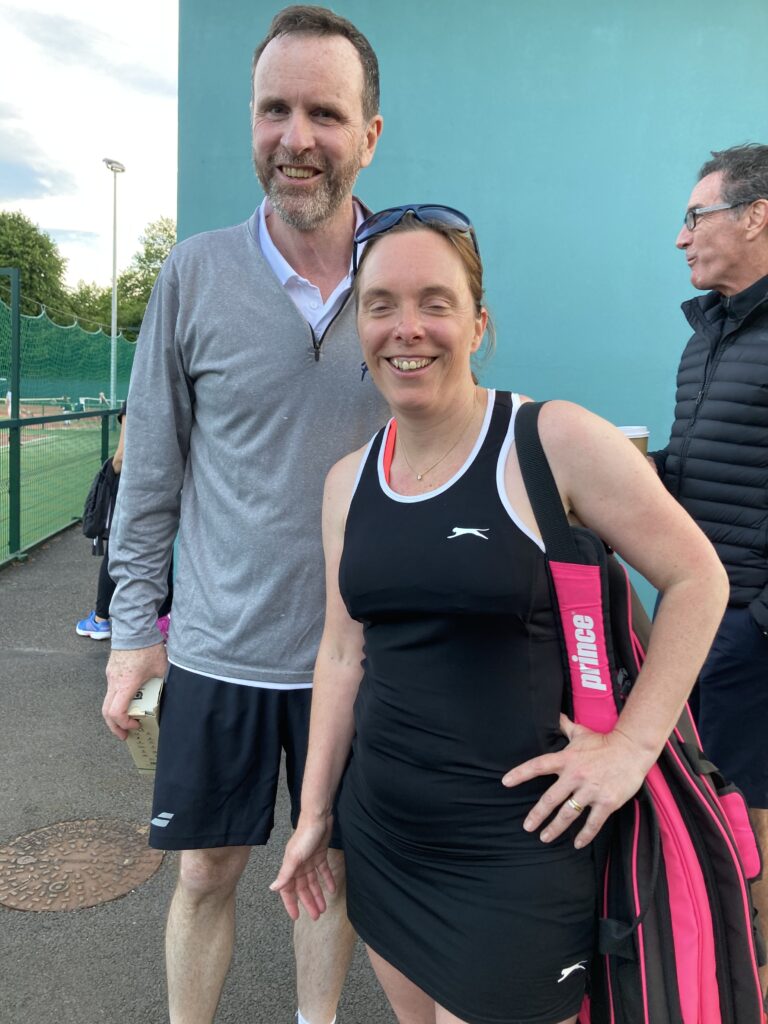 Anne and her partner, Kevin won their match, beating the top seeds. I took the photo after their tough match when Anne was not looking her most rested!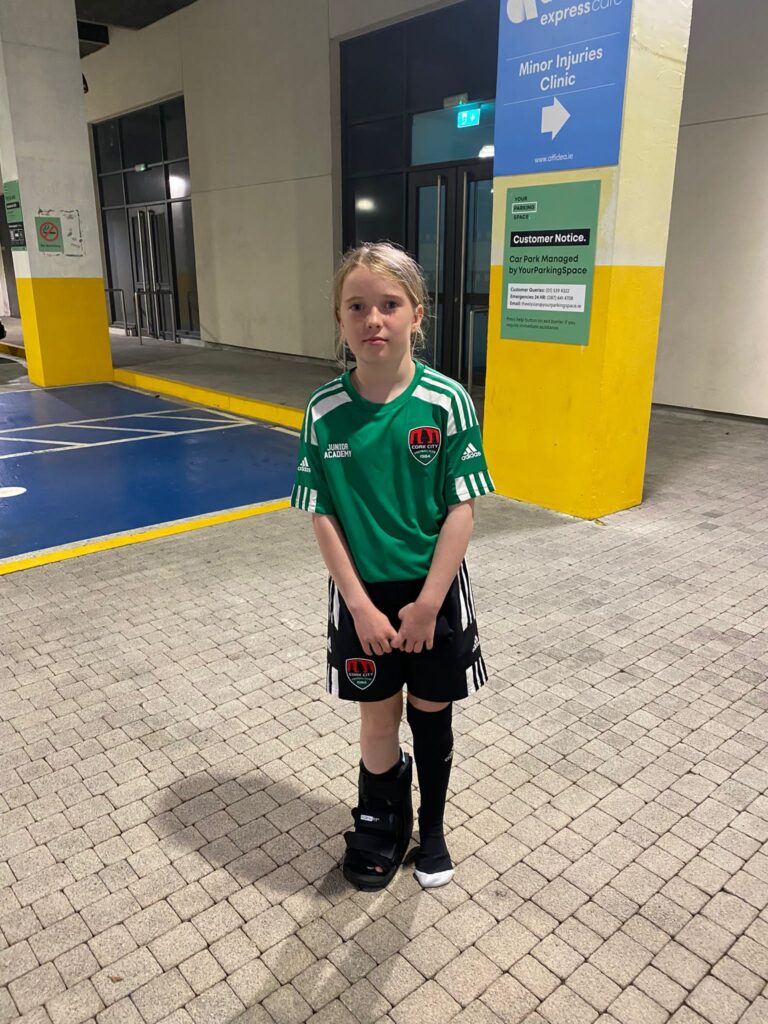 Poor Cora sustained an ankle injury at her soccer academy and is hobbling in a boot for a while.
<<<<<<<<<<<
From Pres. Yearbook 1991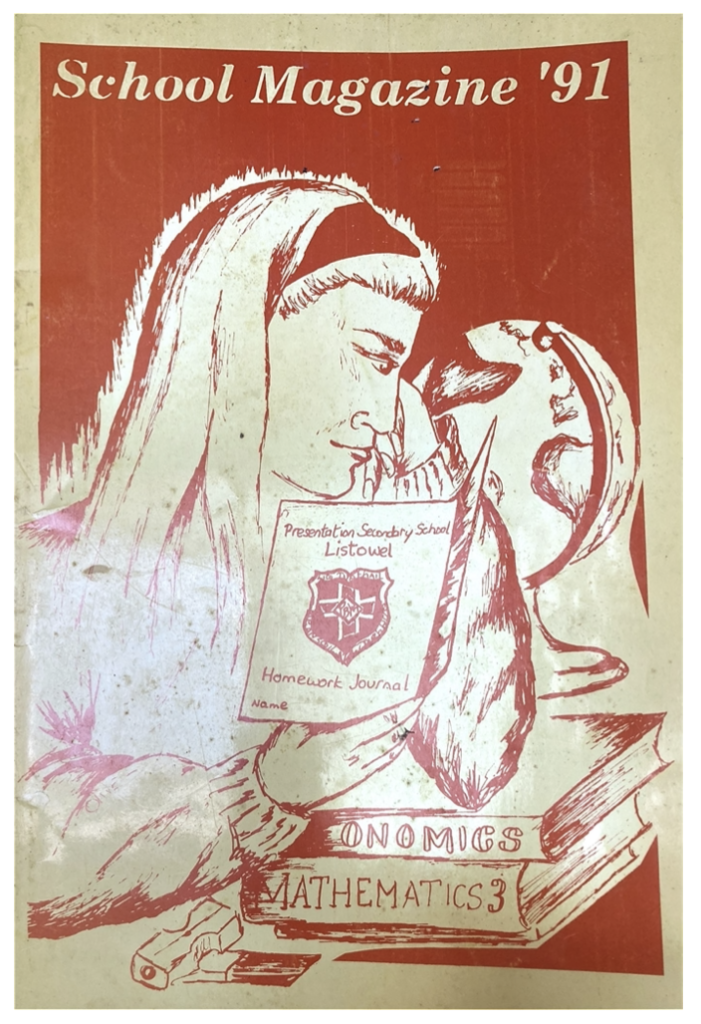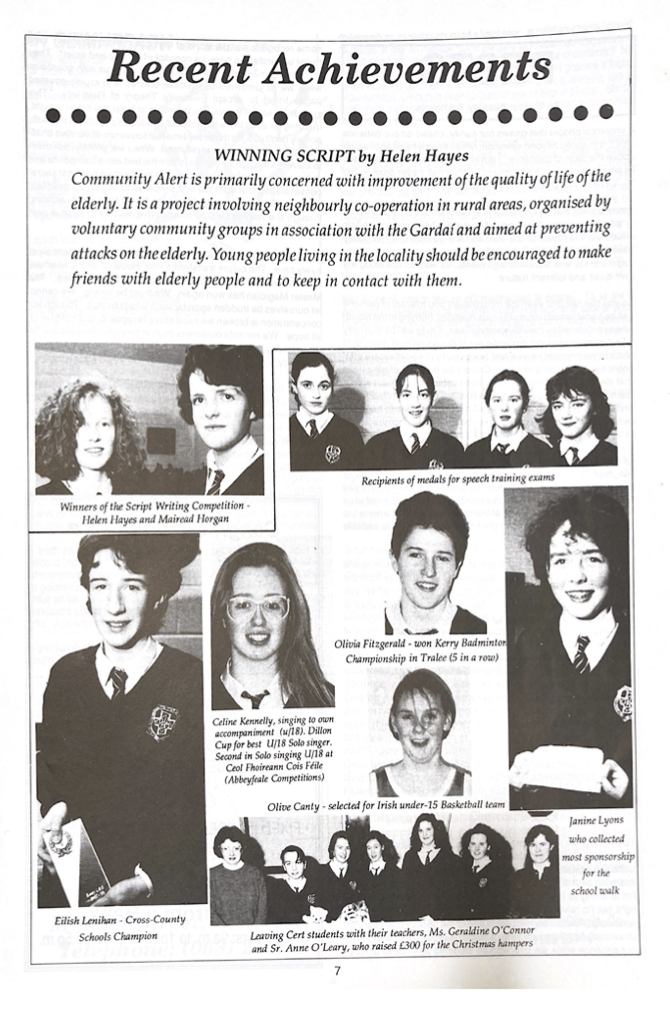 <<<<<<<<<<
You Have to Laugh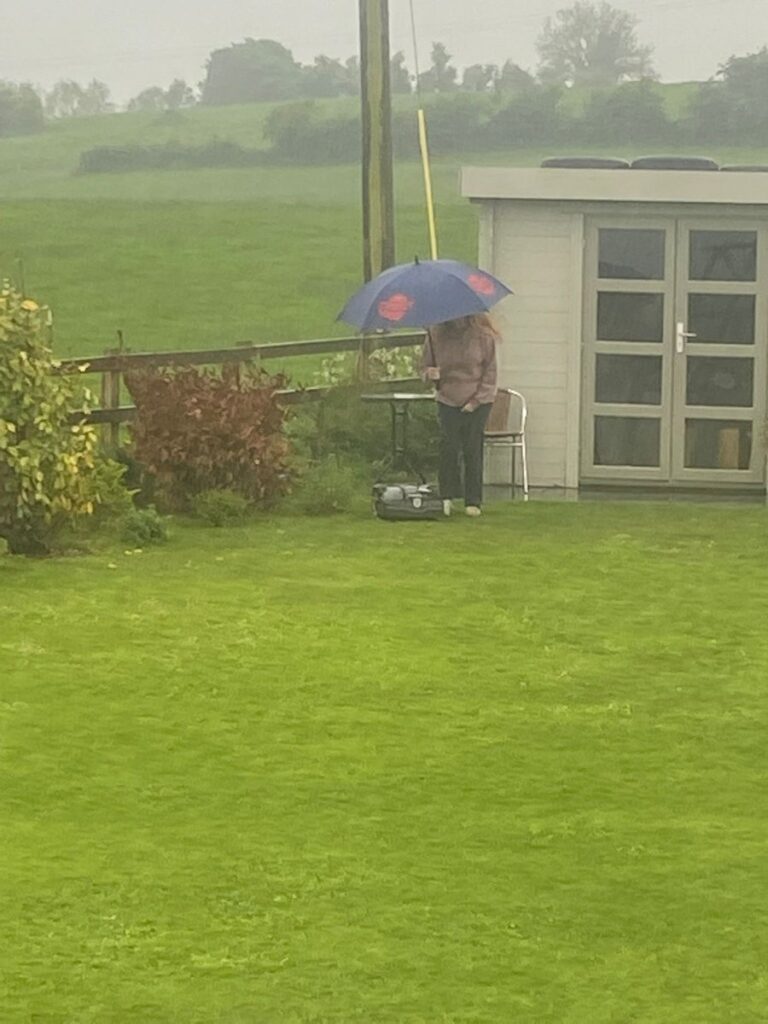 This lady bought a robotic lawnmower. It is scheduled to mow the lawn at a given time every day, hail, rain or shine. She took pity on it on the first wet day.
<<<<<<<<<<<
Memories, Memories
David Kissane Remembers happy days in St. Michael's.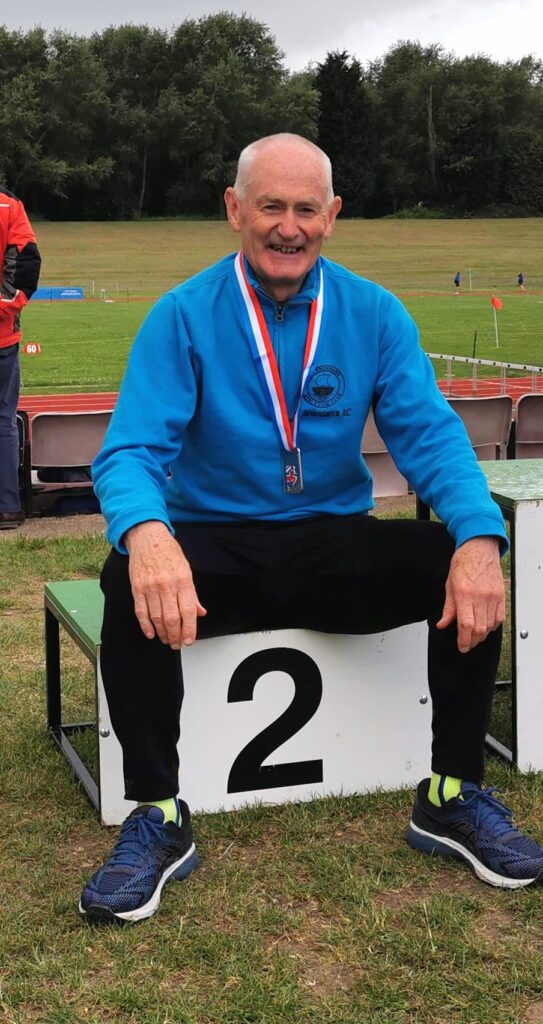 David Kissane pictured recently after he had won a silver medal in the British Masters 3K walk in Derby.
Thoughts of one of the Class of '72 in St Michael's, Listowel
By David Kissane
It all happened on the way to the toilet. An outdoor toilet. Well it was 1972 in an out-of-the-way place on a North Kerry hill. It was one of those early May mornings. Crisp air on my face as I went out the back door. A look up at the hill to the north to say hallo to the spring of my life. So far. A promising sky. Hedges of fuchsia with baby blossoms between the hill and me. Blackbirds and thrushes and robins making their music all around. A cow lowing in Neleen Brennan's field to the left with Ballybunion clearly outlined against the shining Atlantic Ocean to the west. Down the hill to the south, the world and St Michael's College were waiting.
My mother had turned on the radio as I went out the door and the words of Cat Stevens wafted out of our Pye radio into the Lacca air after me:
"Morning has broken
Like the first morning
Blackbird has spoken
Like the first bird
Praise for the singing
Praise for the morning
Praise for the springing
Fresh from the word…"
And fifty years later on, this very week I am still awed by the song. I didn't know at the time that it was a hymn published in 1931 and adorned later by a traditional Scottish air. That May morning it chased me out and tackled the brain and heart. It was to become for me the anthem of 1972. The year of our Leaving Cert in St Michael's College, Listowel.
Come walk in my shoes for a few paragraphs and recall your own last days of Leaving Cert. See what your journey back will do for you.
Later that morning I would cycle down the steep hill past Neleen Brennan's house that once housed a World War 1 soldier who was blown to pieces in an orchard in France after only a fortnight of the war, past Ned Kennelly's on my right and then down the lethal Fahas bends, where I had once lost control of a bike and spent a week picking furze bush thorns out of bodily nooks and crannies, past Roger Kissane's house, turn left at the "bridge" over a small stream that drained a hillside and over to Gunn's Cross and right turn down Gunn's Hill, past my old primary school on the left, 1815 steeple and graveyard on the right and on to Lisselton Cross. Two morning miles that I had covered out and back for five years of my second-level schooling. Then on board the yellow school bus after a short chatty wait in Jeremiah Behan's shop door and off then the long route to Listowel, Convent girls, College boys and Vocational School boys and girls coming on board at various stops. Gerard Neville from Inch would join me in the seat as he had done for years. Down the narrow road to Dromerin and Jerry Riordan and neighbours would join the bus near his parents' shop. Over the River Gale then and eventually to our destinations.
Walk up town to the college. Check out the Convent girls going the opposite way. Say hallo to the Tech students on the left. See who was coming out of Roly Chute's shop on the corner. Chat and news from the newsicians. Turn right into the college lawn with the budding apple trees in front of the three-storey building. One storey underground. In the door. Up the marble stairs. Sit down. Open books. Leaving Cert a month away. The year of our lives.
More tomorrow….
<<<<<<<<<<<<