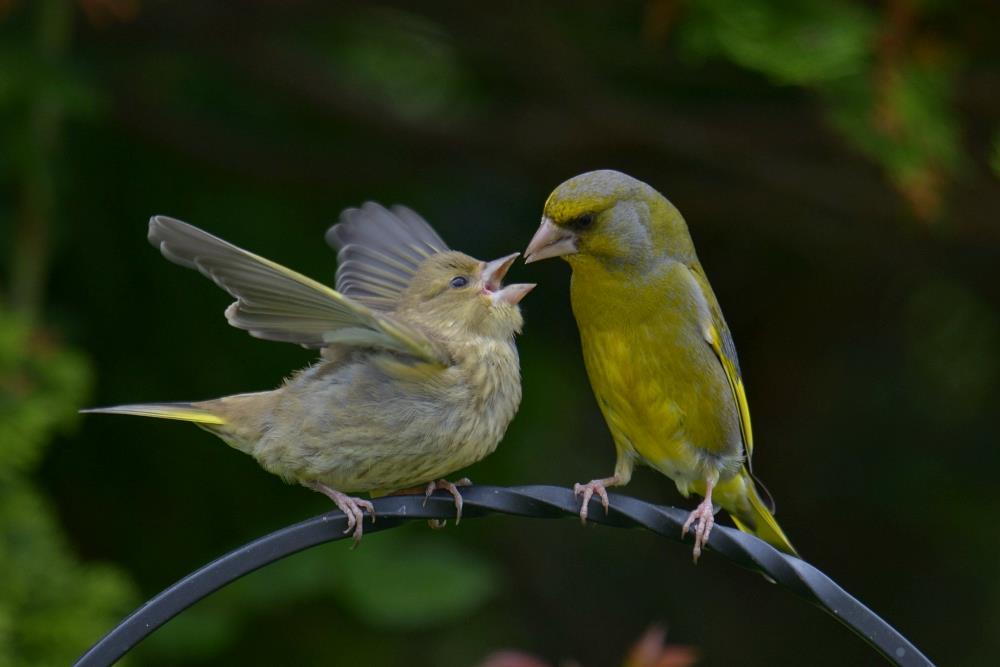 Feeding Time photo by Graham Davies
<<<<<<<
My Walking Tour of the Square during Writers' Week 2018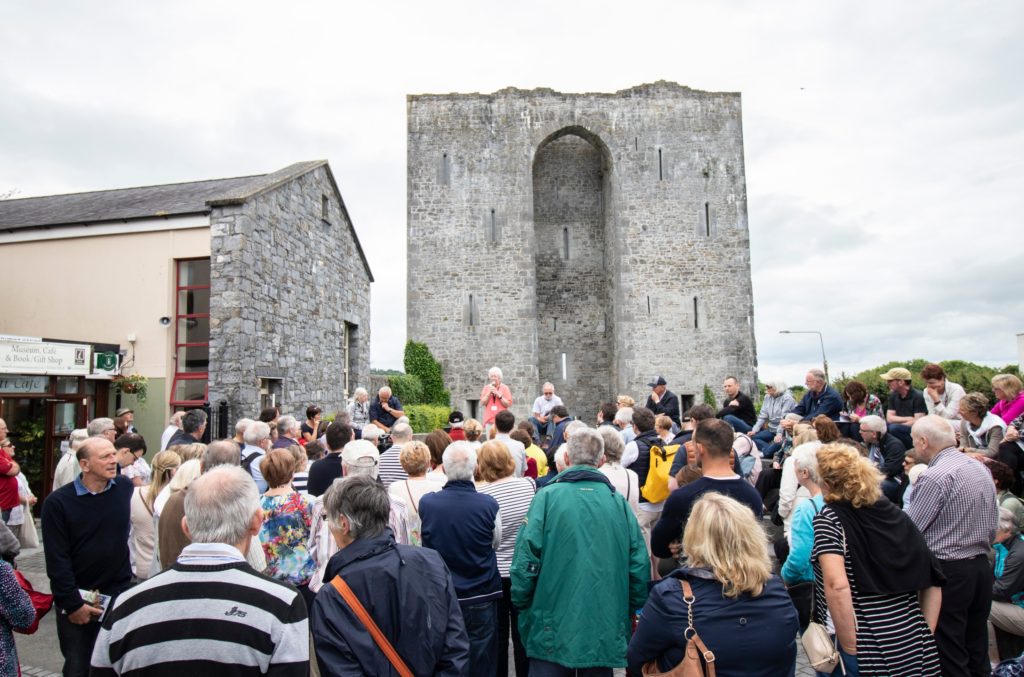 Ger Holland's photo tells its own tale. I was totally overwhelmed by the number of people who turned up at 9.30 a.m. on Saturday June 2 2018 to take the walking tour of Listowel Town Square with me.
At the door of The Listowel Arms I met Dave O'Sullivan, Paddy McElligott, Cliona McKenna and Mary Fagan, four of my able assistants.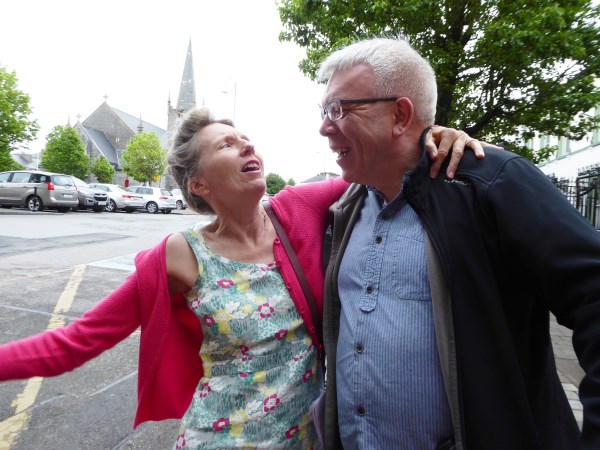 Mary was getting into character as Mena in Sive as she met Thomasheen Seán Rua, the matchmaker, played by David O'Sullivan.
"Matchmaker, matchmaker make me a match, find me a find, catch me a catch…."
Local historians, Michael Moore, Liam Grimes and Vincent Carmody were taking the tour.
Clíona's parents in law, Mary and Tony McKenna, great supporters of Writers' Week, were looking forward to a leisurely walk in the early morning sunshine and to maybe learning a thing or two about Listowel and Listowel people.
Musician and singer, Mary Moylan and Mike Moriarty, singer and historian, two more of my able assistants, were ready for the off.
I mounted the podium, aka the Tidy Town's seat, and the tour began.
Paddy and Mike Lynch did a great job on Goodbye to the White Horse Inn.
On the steps of Listowel Castle we had history, songs and drama.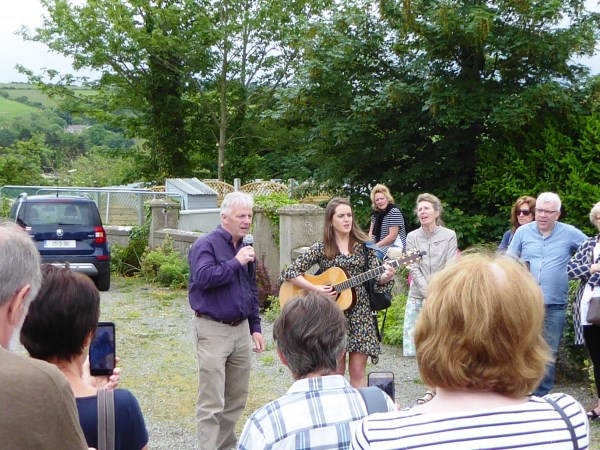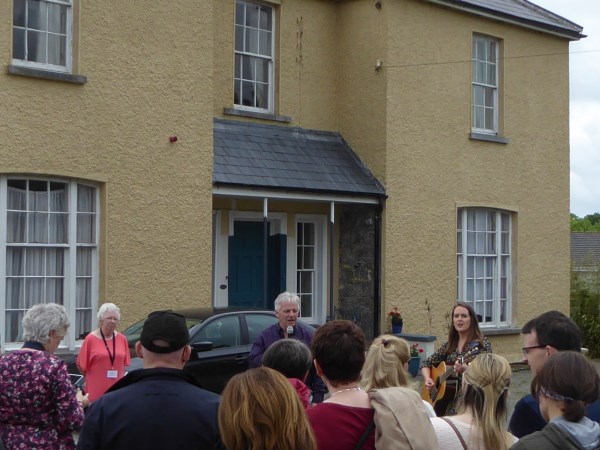 At Gurtenard House we had more history, more songs, an anecdote or three. Eamon ÓMurchu was hastily press ganged into being an able assistant but acquitted himself like the trouper he is.
We stopped at the beautifully restored Butler Centre, where Antoinette Butler told us what happens nowadays in this historic edifice.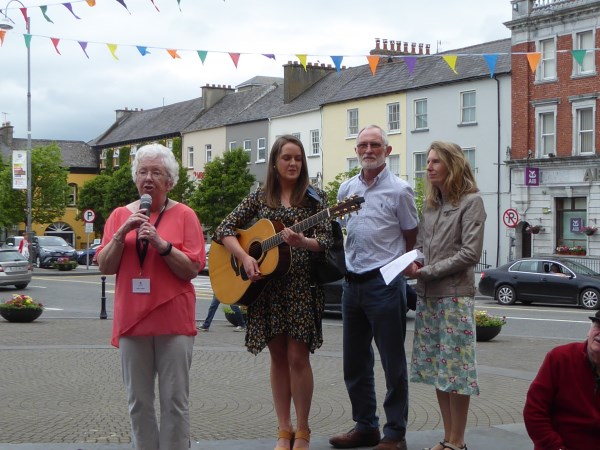 We finished up our walk on another stage in the Town Square where we all sang a few verses of Lovely Listowel by Bryan MacMahon.
The morning walk was a great success, thanks to all the hard work put in by everyone involved.
Most of these photos were taken by able assistants, Tony McKenna, Breda Ferris and Elizabeth Brosnan.
Follow the link below for some of the highlights of the walk recorded by Charlie Nolan;
<<<<<<
O'Connor's Pharmacy with weighing Scales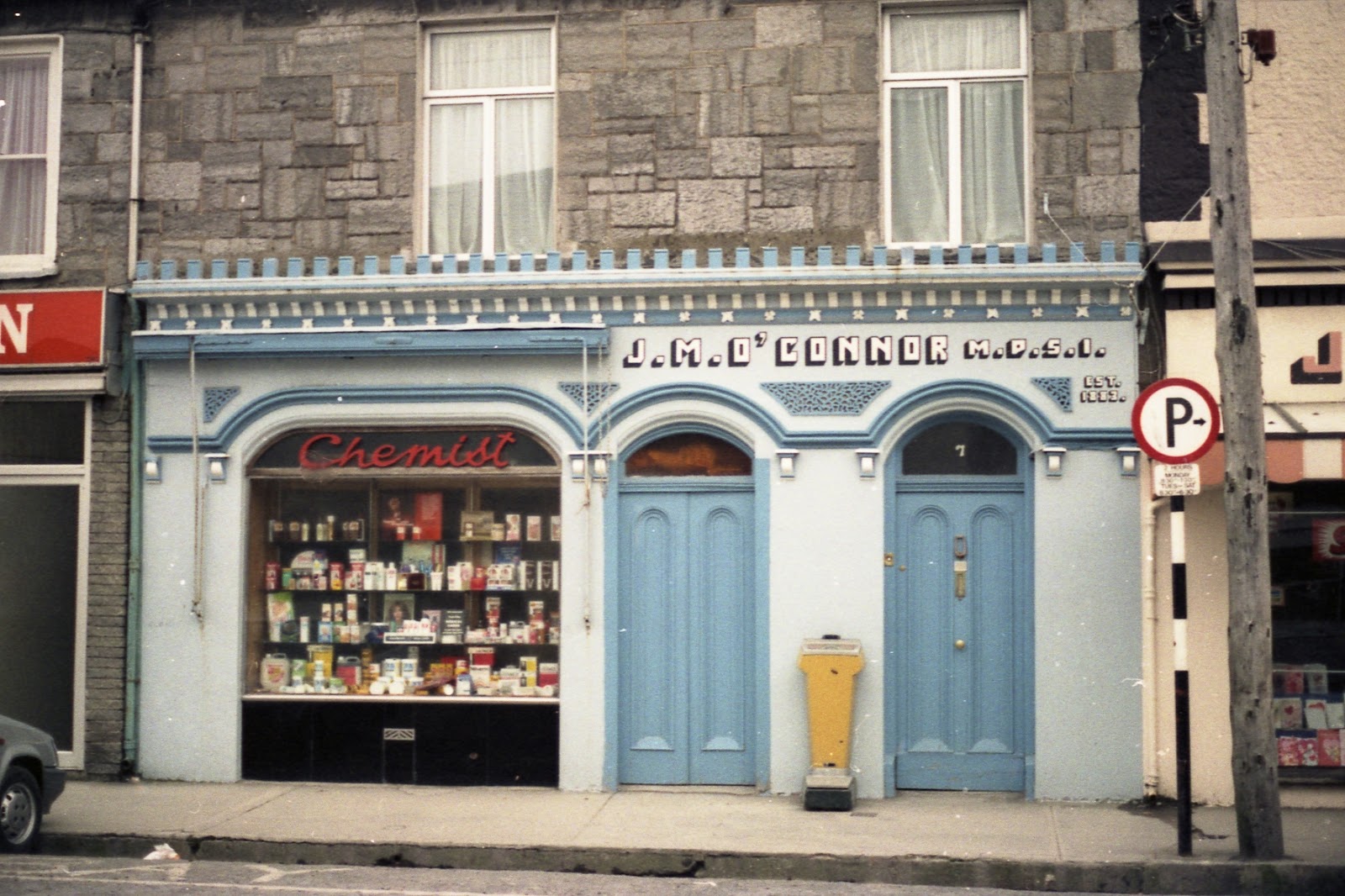 Photo: John Hannon
<<<<<<<<<<
My Time in 53 Church Street Remembered


As 53 Church St. prepares to reopen as a barbers' I'm looking back at the early days of Craftshop na Méar.
Namir Karim opens the door to Craftshop na Méar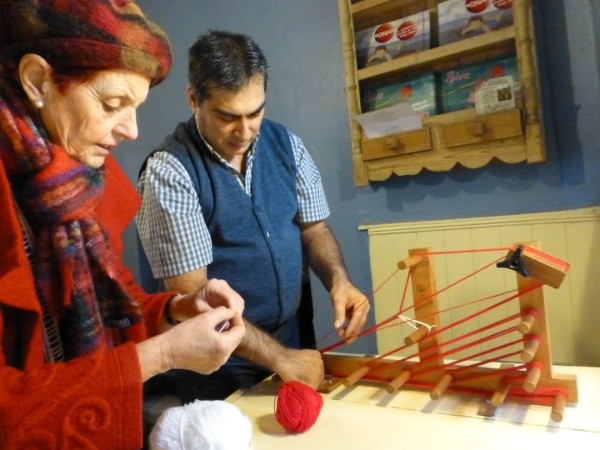 Namir gets a weaving lesson
Some of the early crafters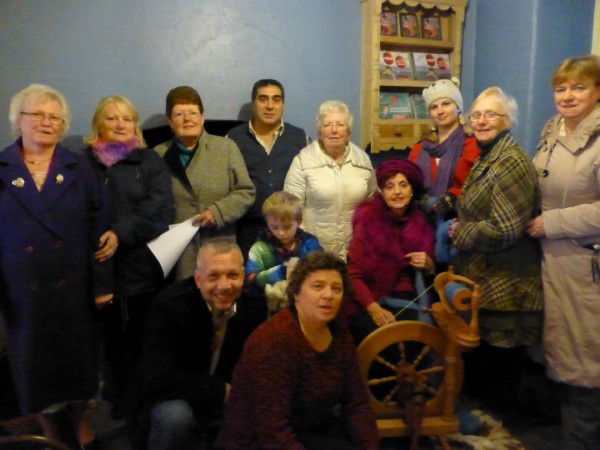 Crafters with the late Dan Green who was
a great supporter of the shop in its early days. At the far right in the picture is Miriam Kiely who knew 53 Church Street as her family home.
<<<<<<


First Ever Listowel Visual Arts Week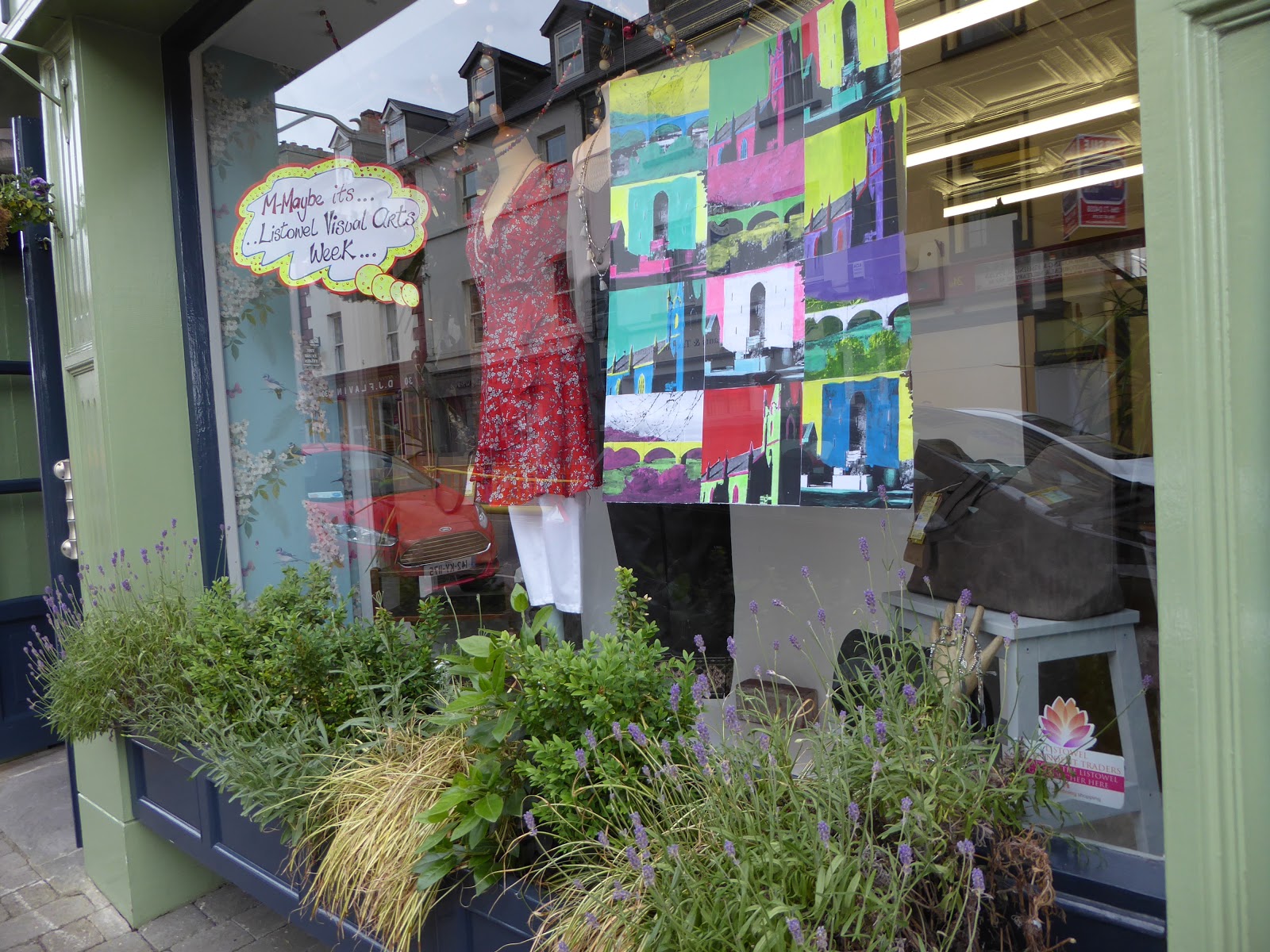 It's Visual Arts Week and the shopkeepers of Listowel are getting behind Olive Stack in her new venture.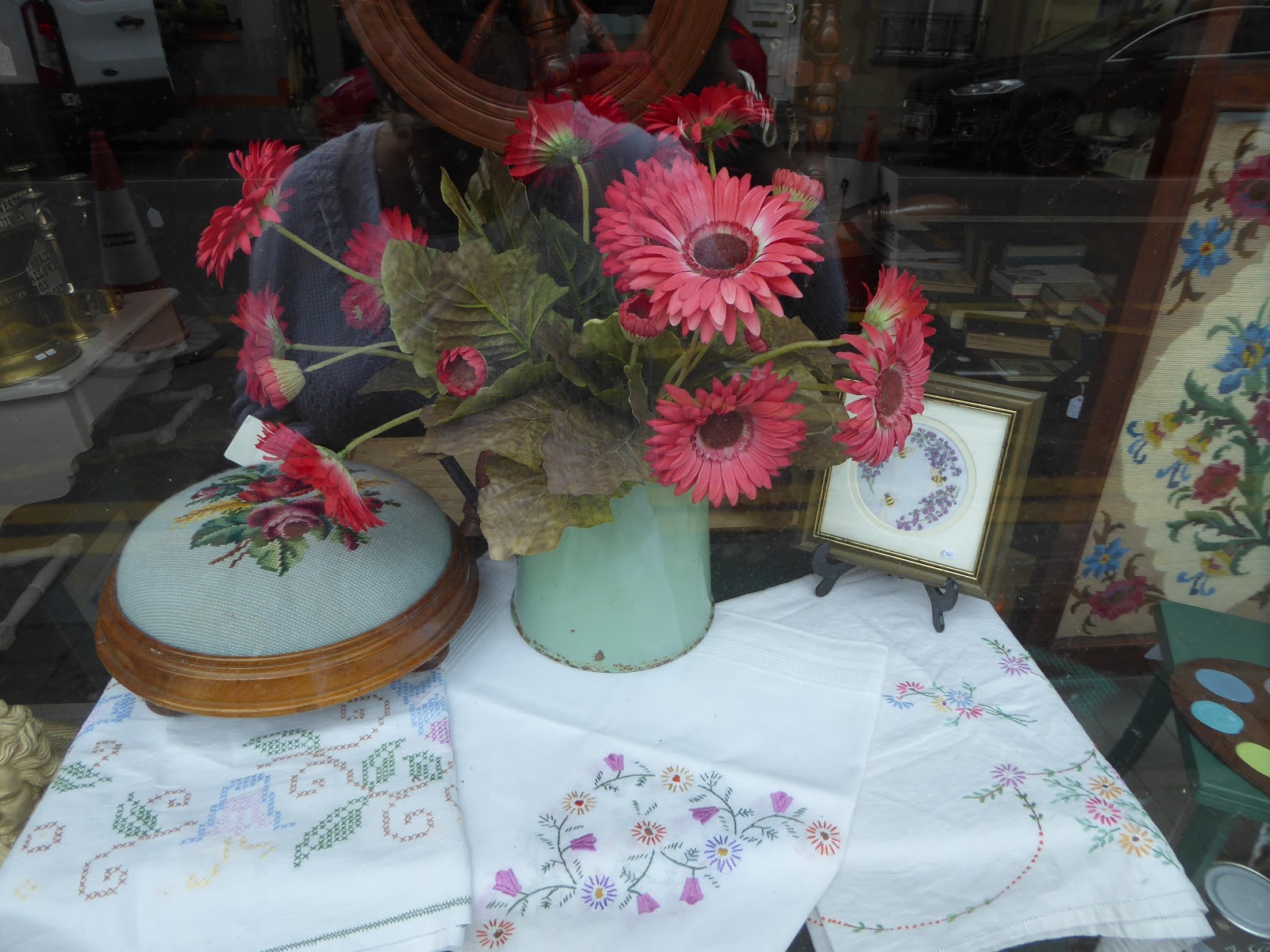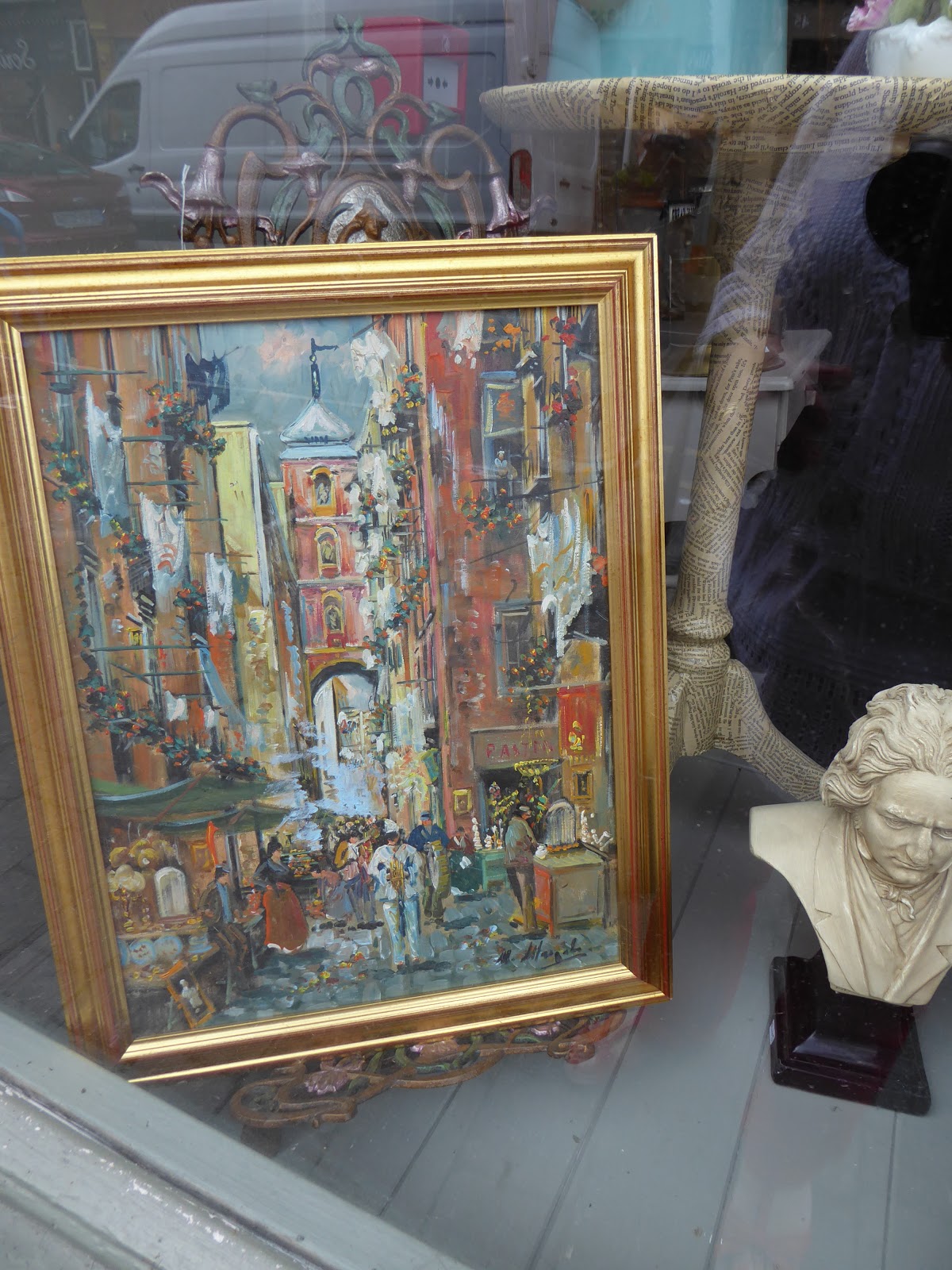 Then in the Square, local artist, Jim Dunn is showing us how. He is crafting a beautiful celtic style mural before our very eyes. He worked on it for hours and hours today and he'll be back tomorrow.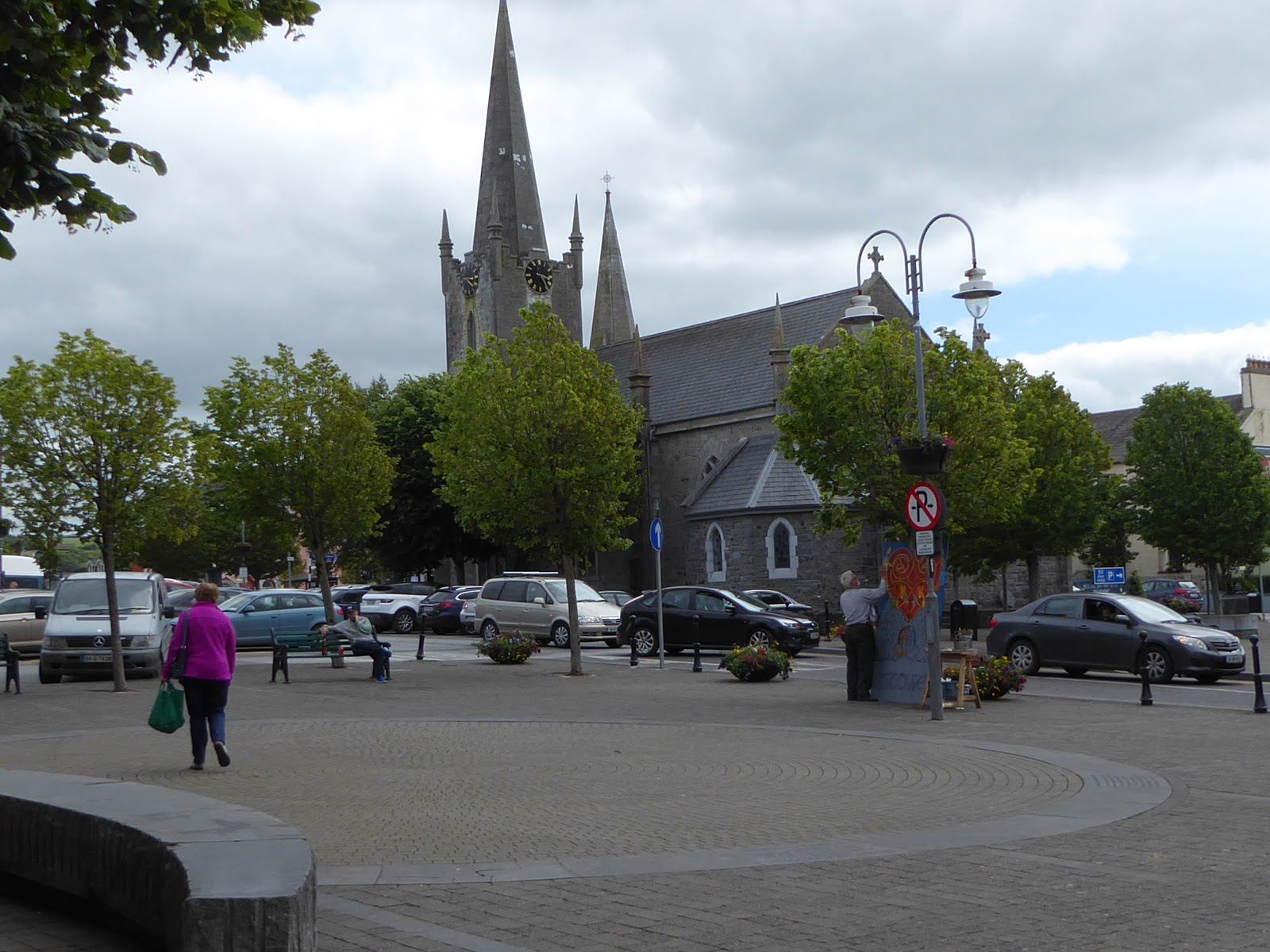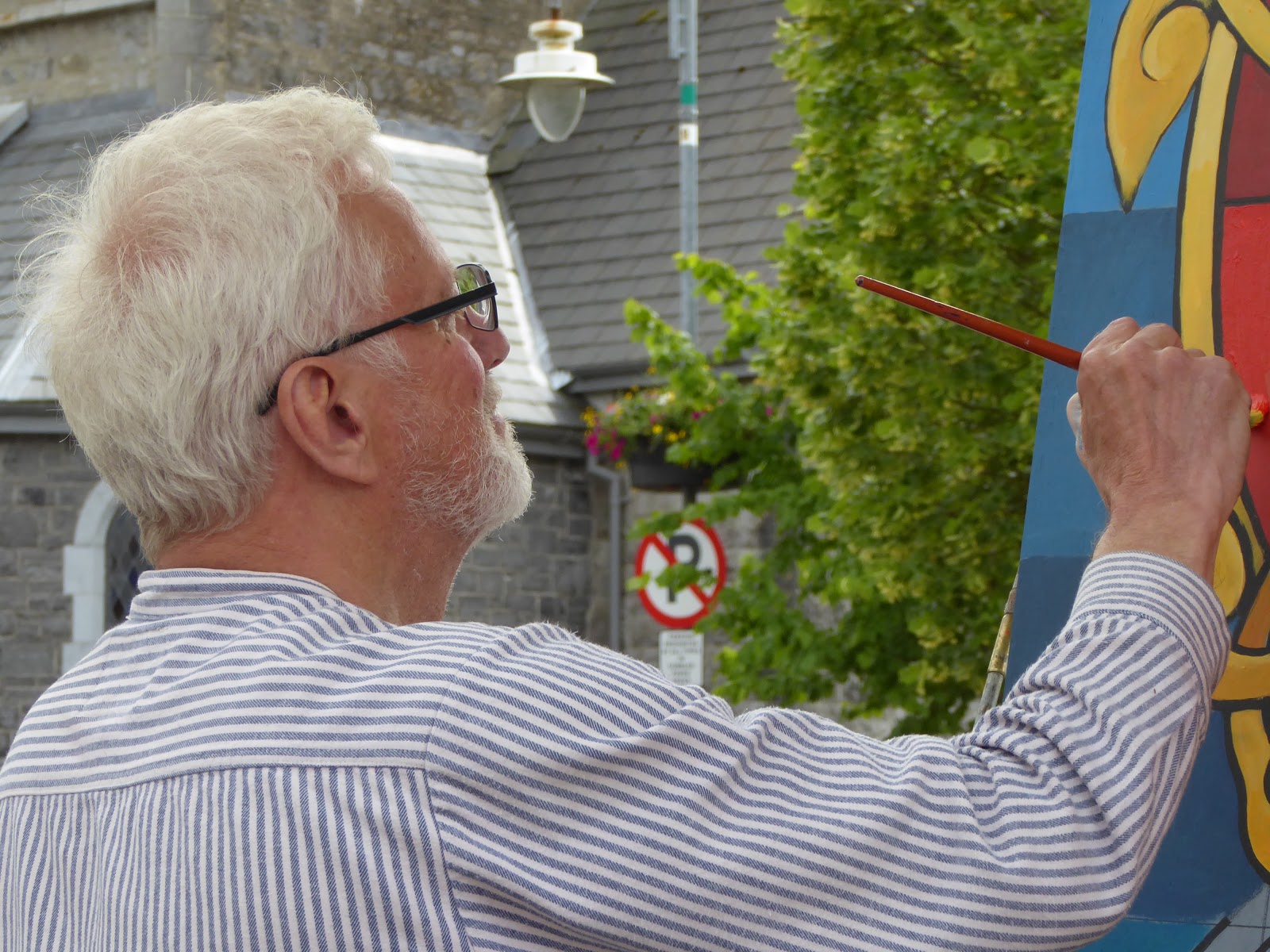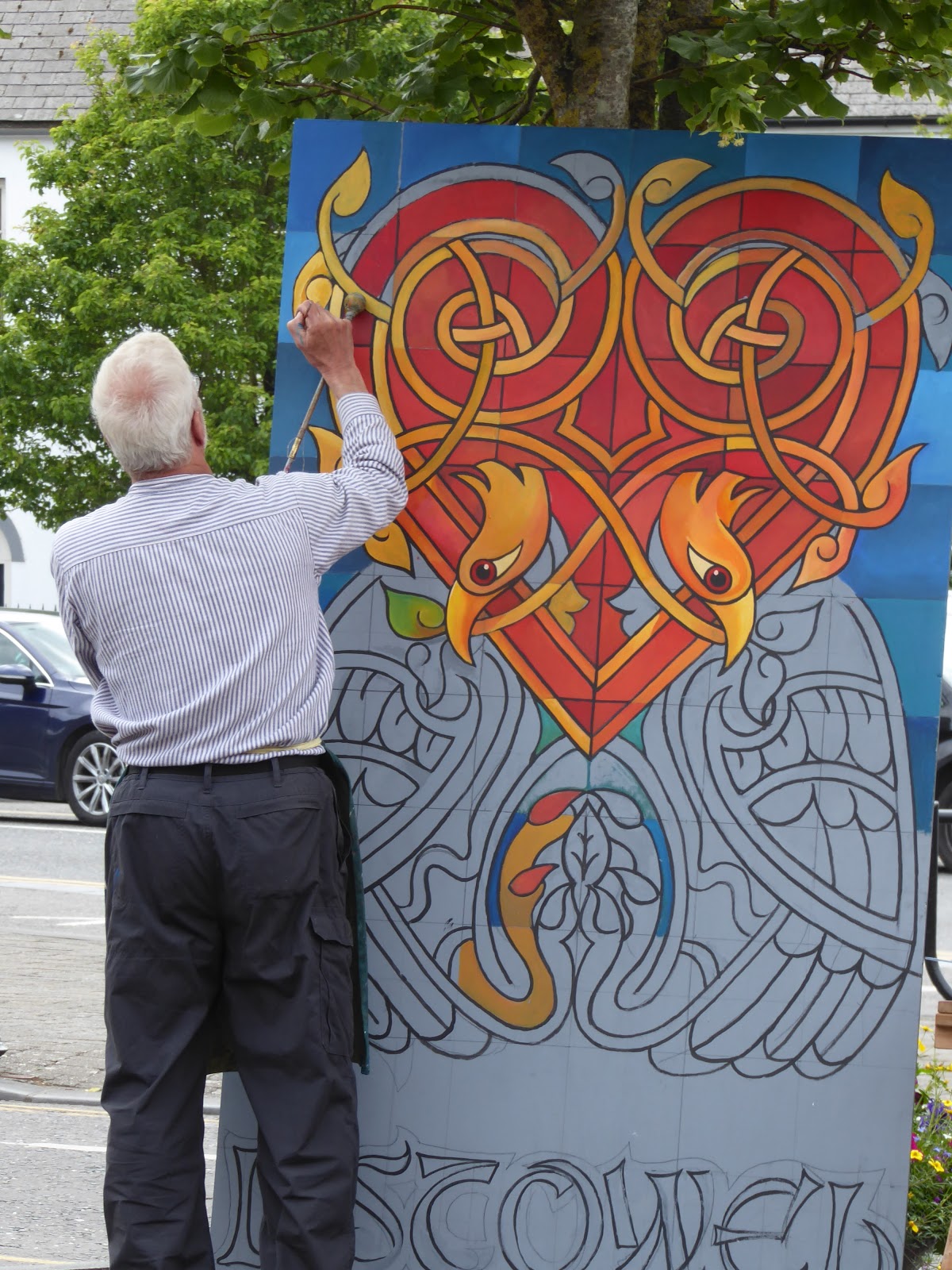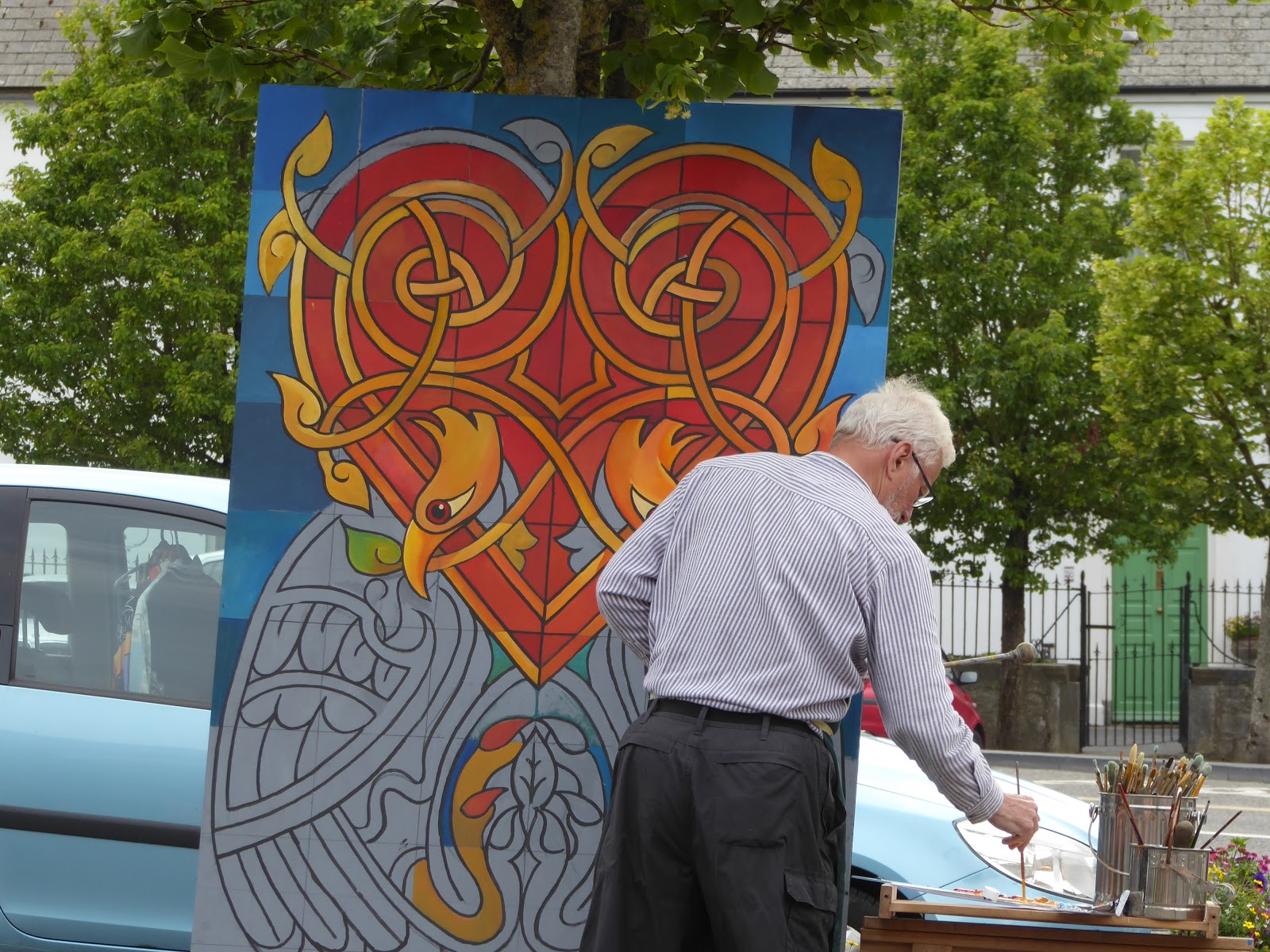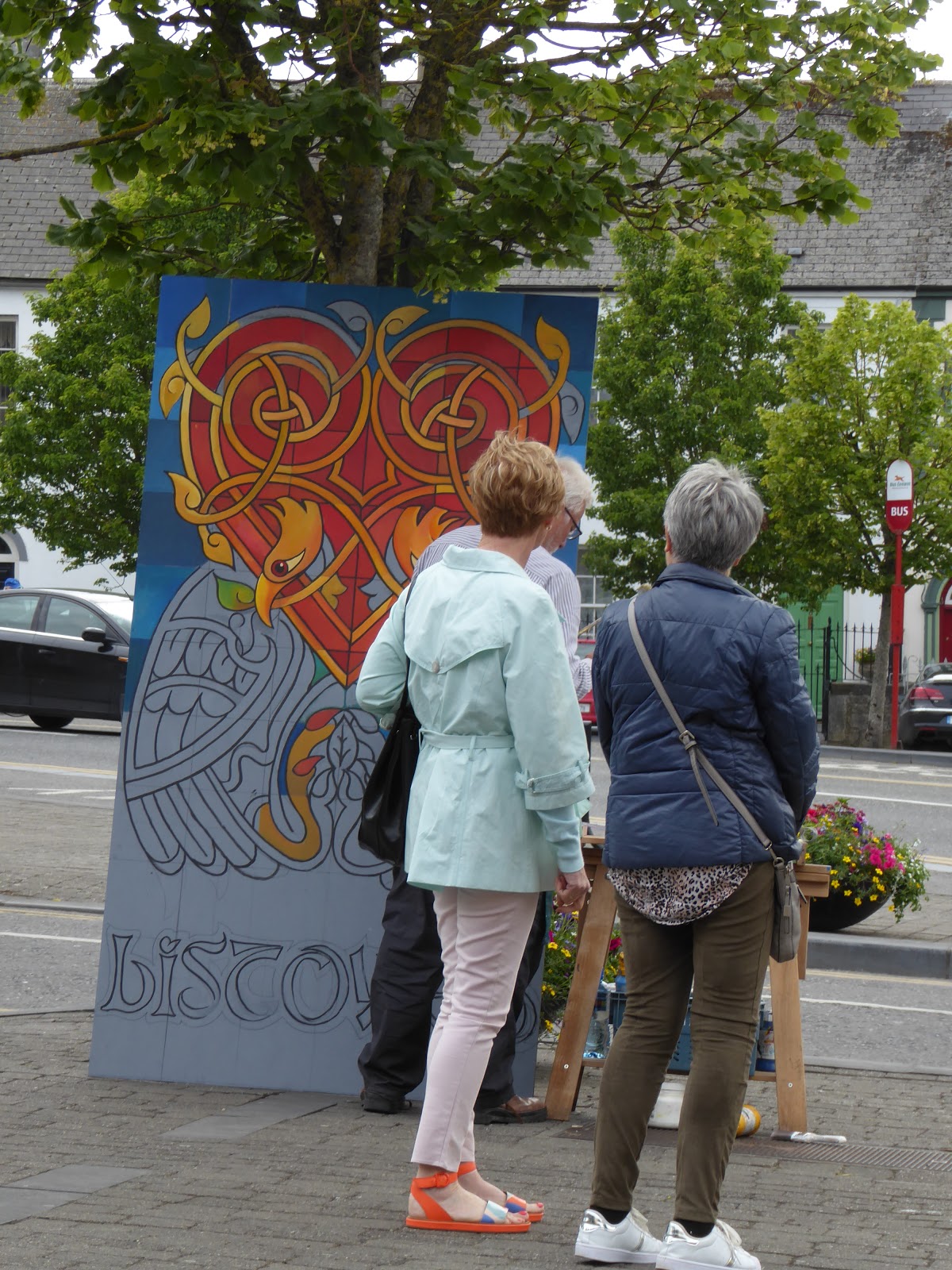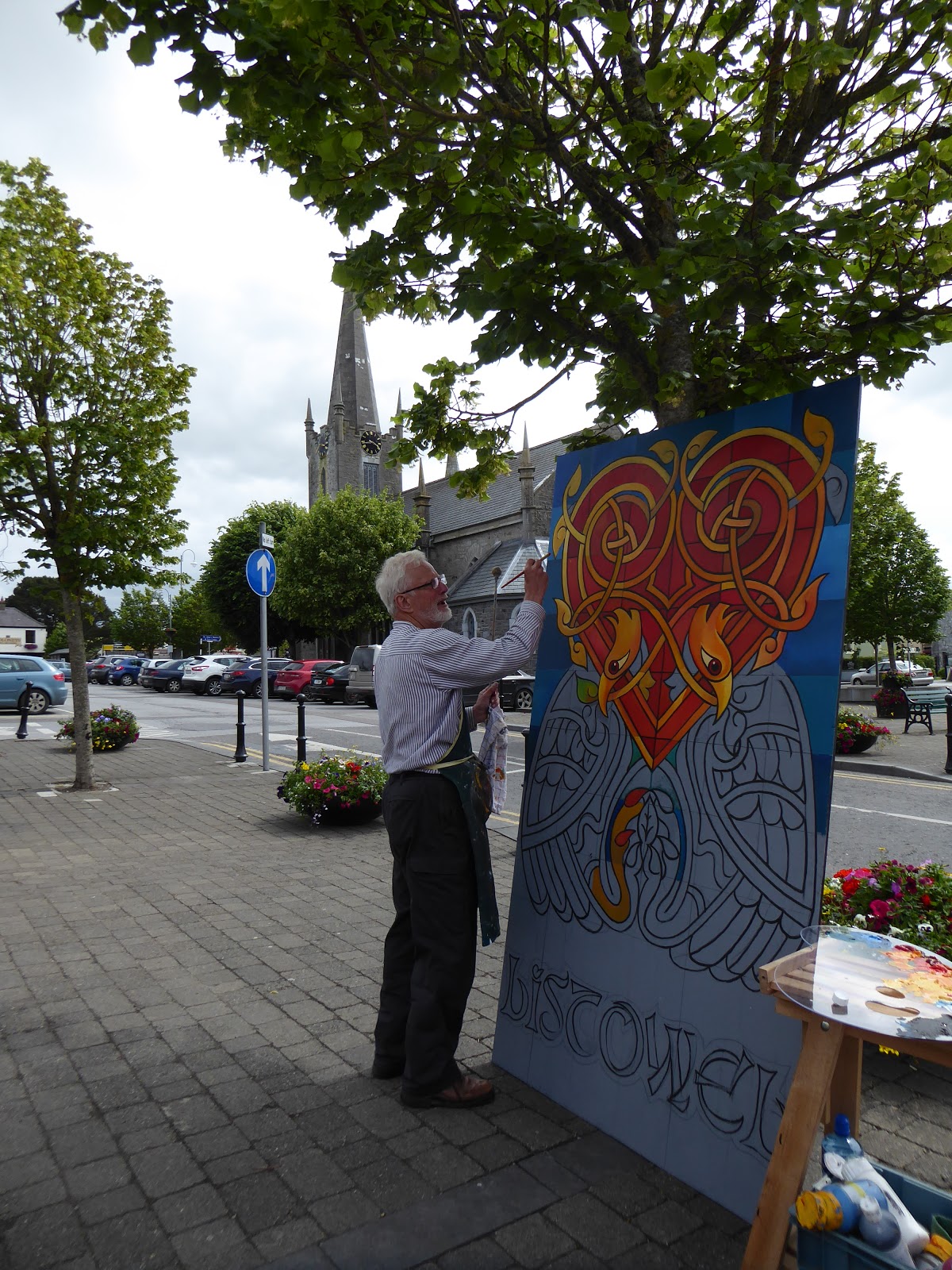 He has to work through all the distractions, people chatting to him, photographing him and having a go at helping him.
Will you look at the state of his hands? And let me tell you he is an exceptionally neat worker.