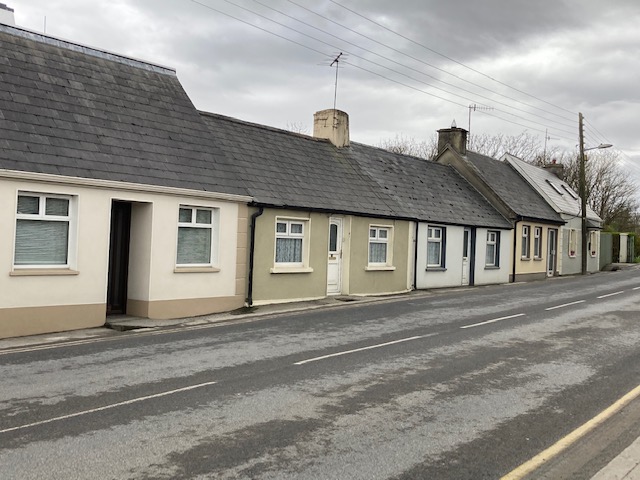 <<<<<<<<<<<
D Day in 1971
On this very day, February 15, in 1971 we officially changed from £sd to decimal currency. We had spend 2 years preparing for the changeover. We thought we'd never get used to it but we soon realised that life had got way easier and lighter.
To remind you of the good old days
There were 2 halfpennies in a penny, which we denoted with a d. There used to be farthings but we won't go there)
There were 12 pence in a shilling which we sometimes balled a bob.
There was a threepence and sixpence which did what it said on the tin.
We had a 2 shilling piece and and a 2shillings and sixpence piece. We called this a half crown because there used to be a crown.
We won't bother with the paper money but there was a guinea favoured by buyers and sellers of horses (No, I have no idea.) This was one pound and one shilling.
See what I mean when I said it got easier?
<<<<<<<<<
Mosaics in St. Mary's
On Feb. 1, St. Brigid's Day, I brought you pictures of a few windows featuring our second patron saint. At mass that morning Canon Declan pointed out a mosaic of St. Bridget in our own parish church. My friend, Helen, our sacristan, pointed out the exact location of the mosaic to me. It is one of several saints perched very high up at either side of the main altar.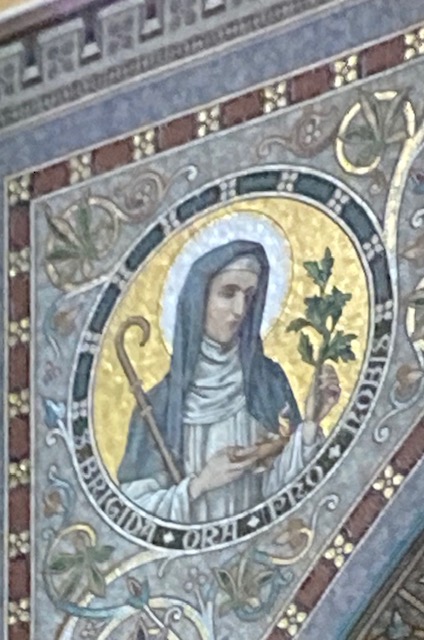 St. Brigid, ora pro nobis
She is dressed as a nun. We know she founded many convents and monasteries. She was an equal opportunities saint and welcomed both men and women into her orders. In her left hand she has an oak branch. St. Brigid founded her famous double monastery under an oak tree in Kildare town in the 5th Century. Hence the name Cill Dara, Church of the Oak. She has a bishop's crosier under her right arm. Legend has it that she was the first female bishop. I dont know what she has in her right hand. It looks to me like some sort of lamp, a bit like the one Aladdin rubbed. It may be something to do with the fire that is associated with her. If you know what it is please tell me.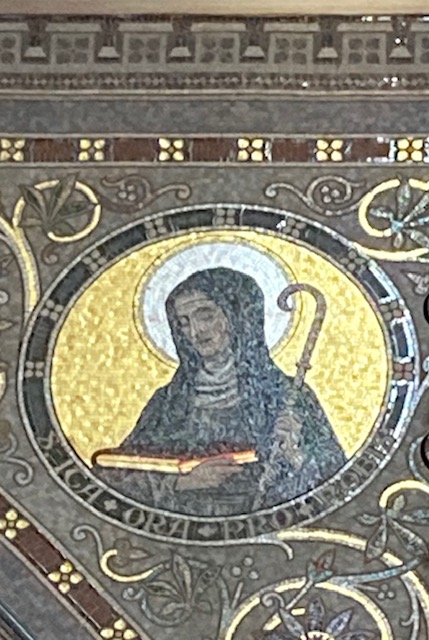 This is St. Ita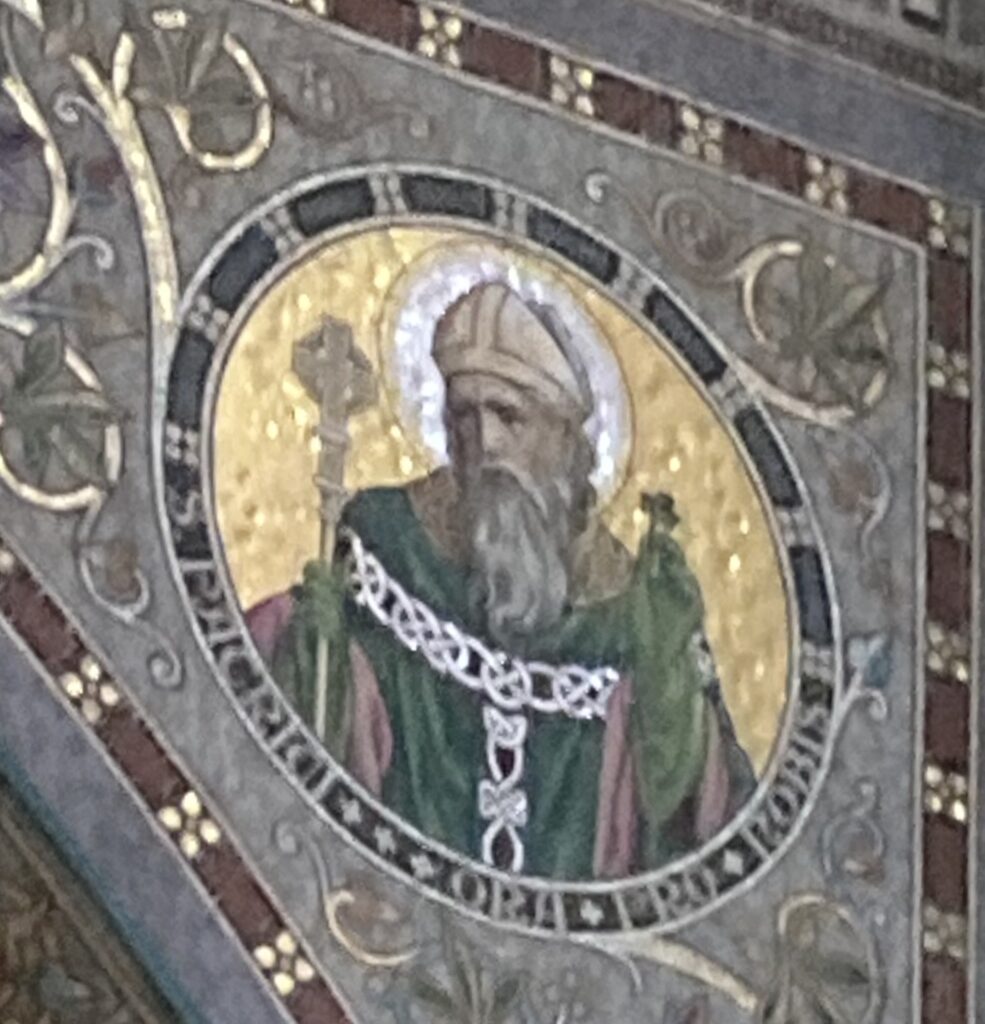 The fourth mosaic saint is St. Brendan but the spotlight on him was too strong to photograph on the day I visited the church. Interestingly, St. Patrick's crosier seems to be topped with a celtic cross in place of the traditional shepherd's crook.
St. Patrick is also celebrated in St. Mary's on one of the wall plaques.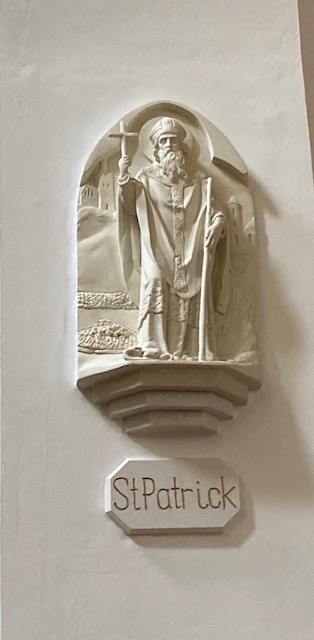 <<<<<<<<<<<
A Facelift on Church Street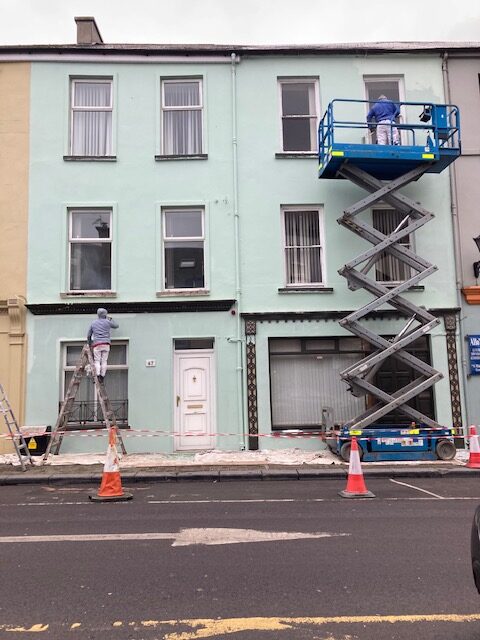 This premises is being painted a nice cheery colour.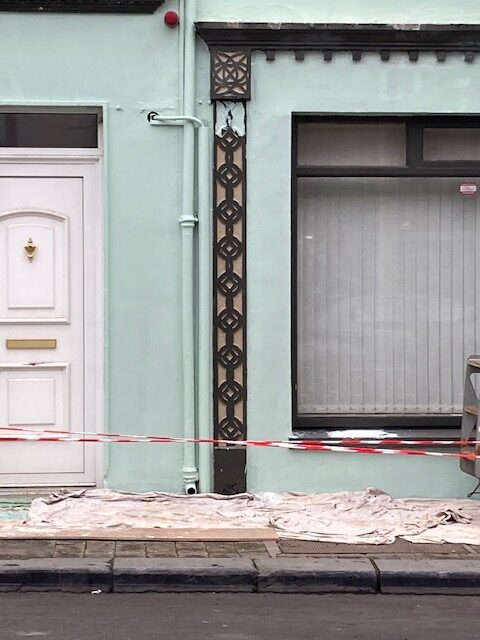 It has some lovely celtic strap work being painted in a contrasting shade of green.
<<<<<<<<
Memories, Memories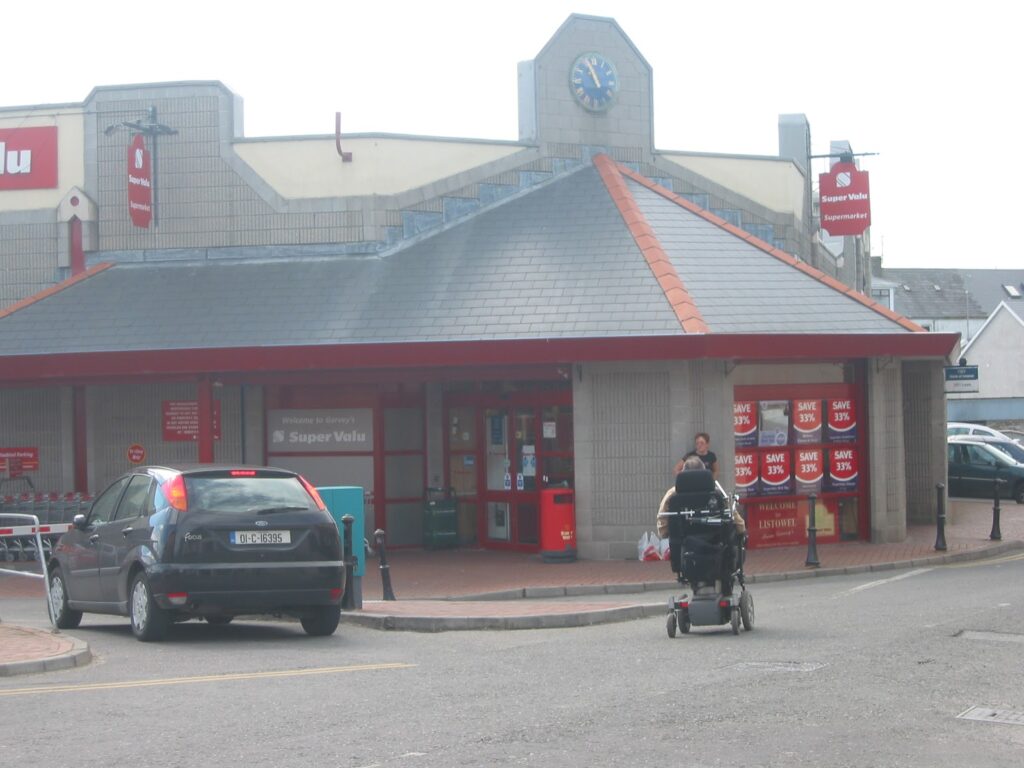 For many years my summer morning routine involved a walk with my husband, Jim. Here he is bowling along beside the then Super Valu in Mill Lane.
Jim loved to stop and chat. Here he is with the late Dan Browne. May they both rest in peace.
<<<<<<<<<<