Ballybunion Sunday November 22 2015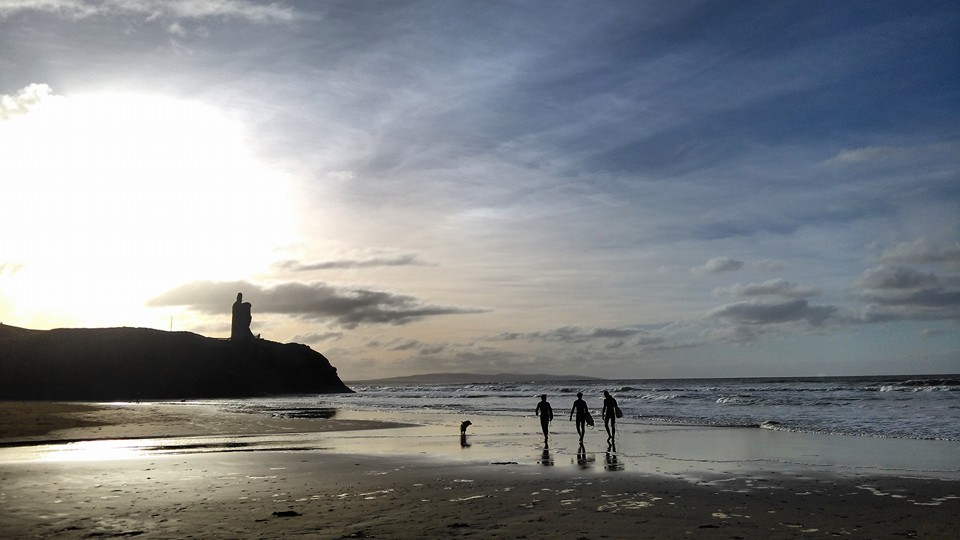 Photo; Ballybunion Prints
<<<<<<<<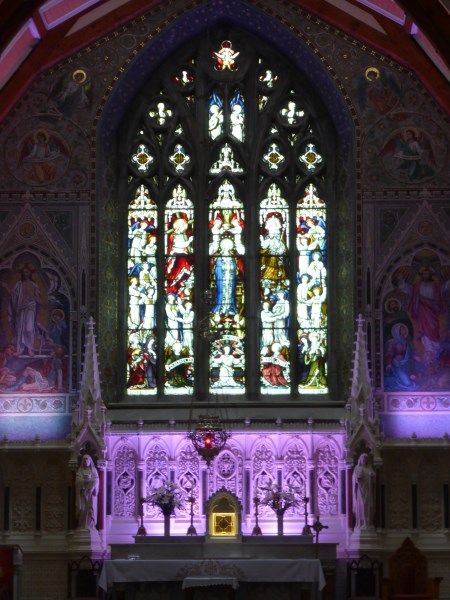 The sanctuary, St. Mary's Listowel….peace, perfect peace.
<<<<<<<<<<


More From Moyvane Vintage Fair, October 2015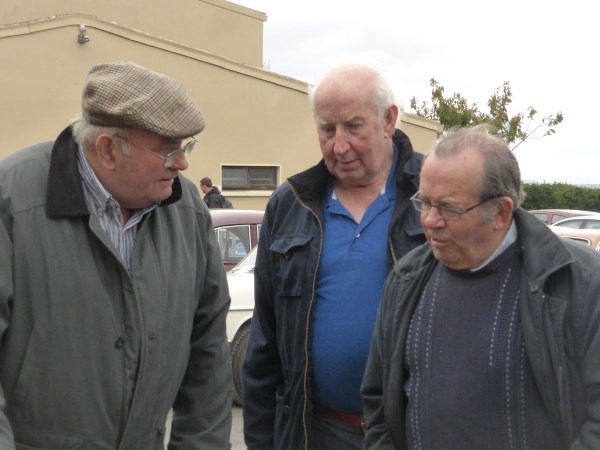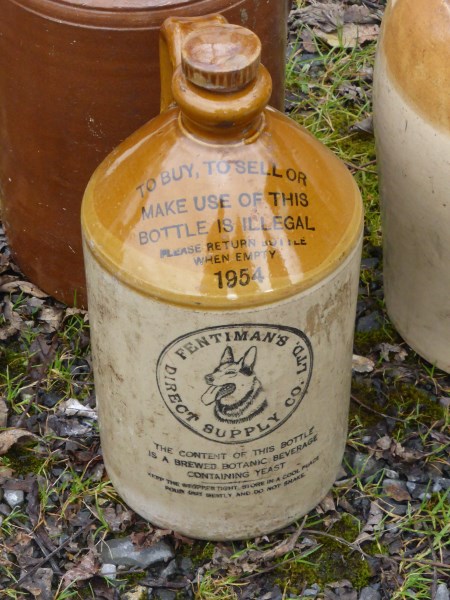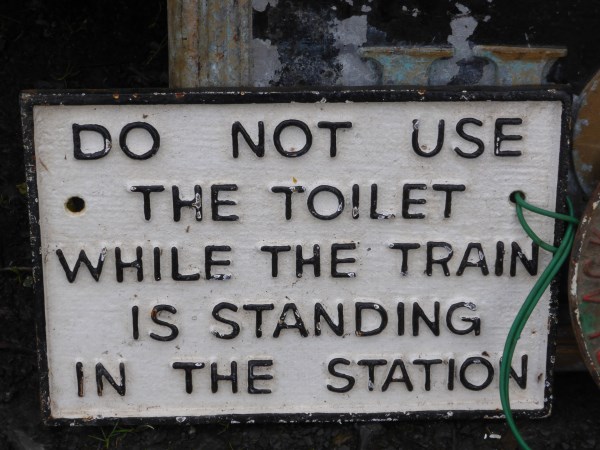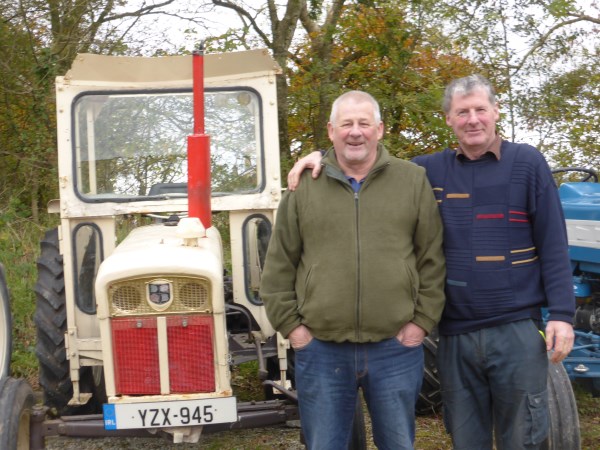 Indoors there was a craft fair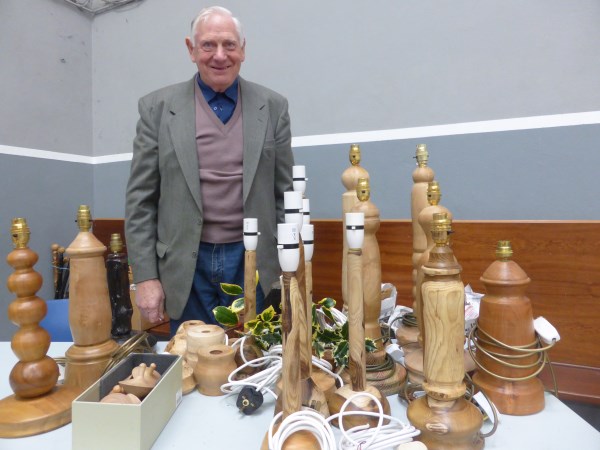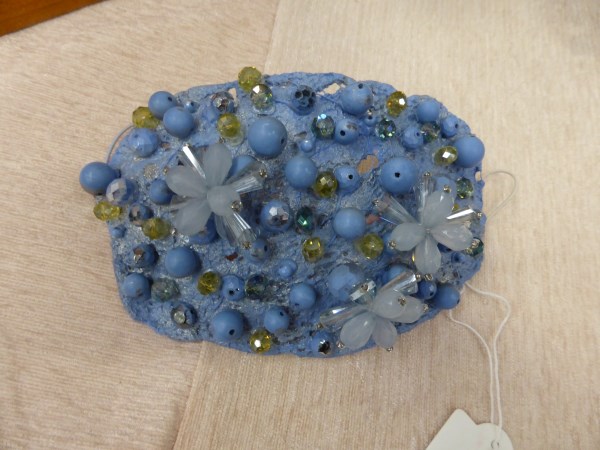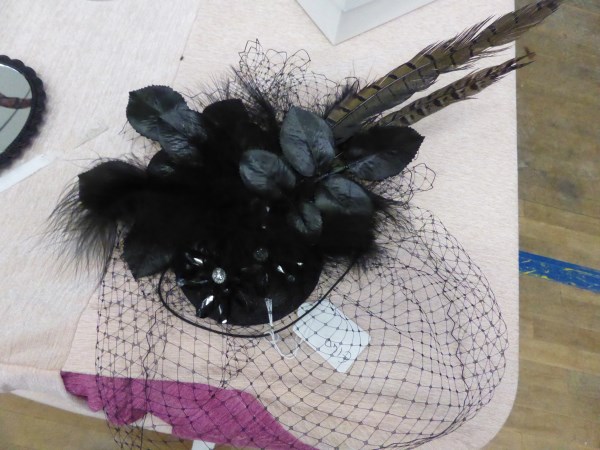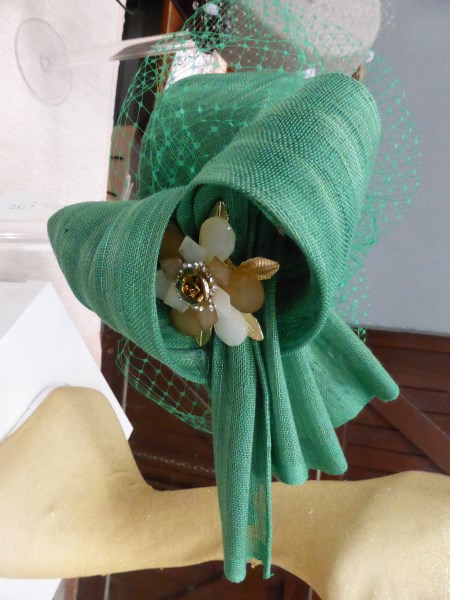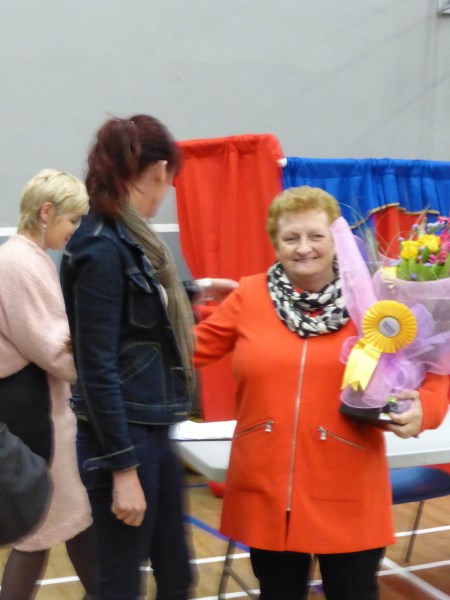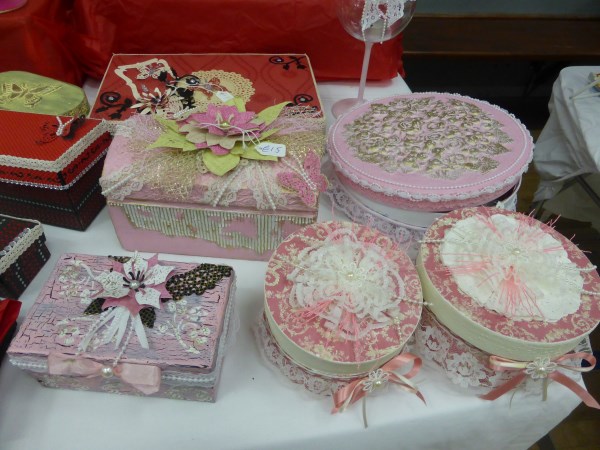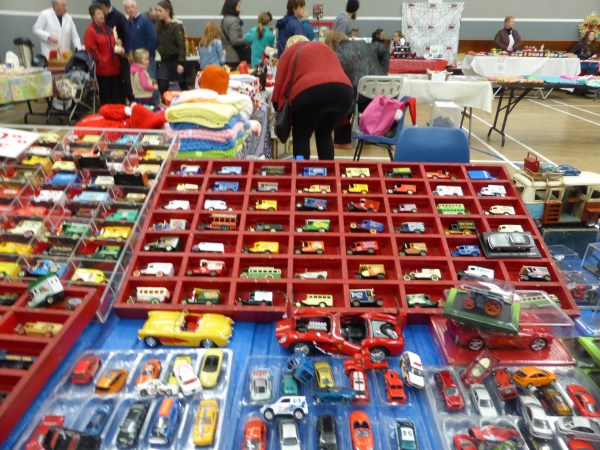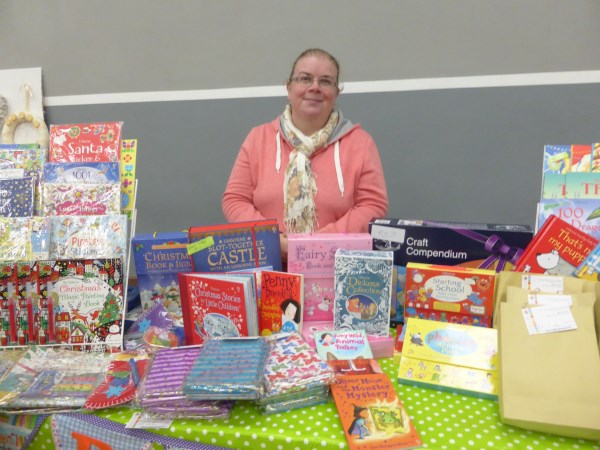 <<<<<<<
A Taste of Yesterday Today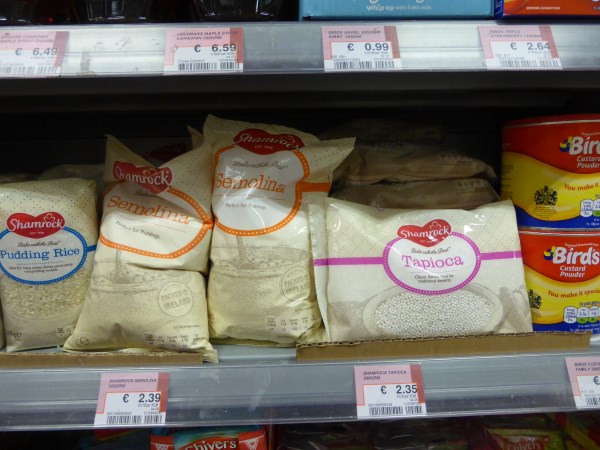 Do you remember I wrote about milk puddings a while back? I said they were a thing of the past.
I was wrong. Many people told me that they still eat them today. When I went to the supermarket there before me were all the ingredients but I didn't succumb.
<<<<


Michael Murpurgo at Cork City Hall


Michael Murpuro has to be one of the most popular living authors. He has written hundreds of books that are enjoyed by readers from 8 to 100. I was lucky to get to see him in Cork City Hall recently as a representative of The National Childrens' Literary Festival at Listowel Writers Week.
Many of his books are in the genre of historical fiction. One that he talked to us about was Listen to The Moon, a story inspired by a coin his wife found in a drawer when she was ill in bed with chicken Pox at age 7. The coin was a commemorative propaganda medal struck in the wake of the tragic sinking of the passenger ship, The Lusitania, many of whose victims washed up on the Kerry coastline.
The coin which prompted the story was struck in Germany to stem the tide of outrage that was swelling against it for torpedoing a passenger ship. Jim Halpin has one of these coins in his War Museum on Church Street. On one side there is an image of a sinking liner, The Lusitania and on the other side is an image of a line of potential passengers buying tickets from a skeleton; Death.
People had been warned not to travel on the Lusitania as it would be traveling through a war zone and it had munitions on board.
Murpurgo talked about some of his other books as well. He loves to write about dogs and children and he is fascinated by stories of war.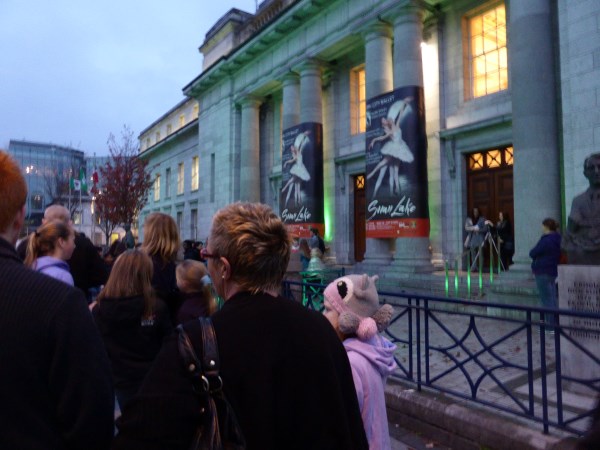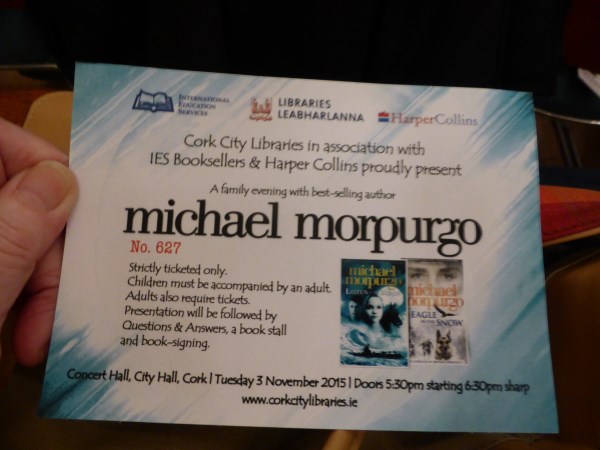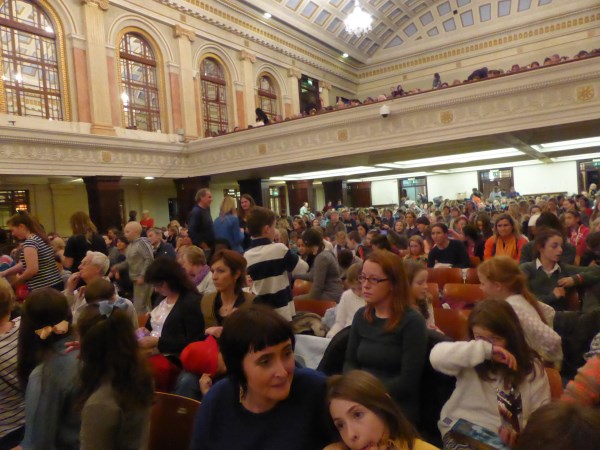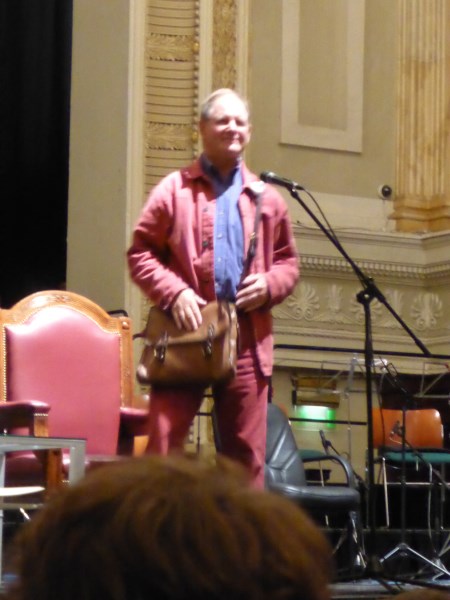 Above is Michael Murpurgo on stage at Cork City Hall. The hall was packed to capacity and he was alone on the stage. Such is his magic as a story teller that we were spell bound by him for over an hour. At the end of his show, Murpurgo sang for us a song from the stage version of his most famous work, Warhorse. I recorded it for you ; The Year Turns Round again
Notice that he is wearing his trademark red and white poppies to remember the war dead but also to celebrate peace.
<<<<<<<

O'Connell's Avenue, Listowel 2015