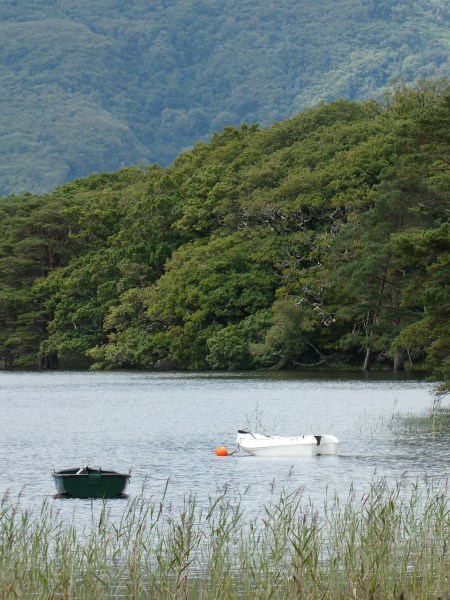 Boats at rest on the Lower Lake, Killarney
<<<<<<<<
Animals in The National Park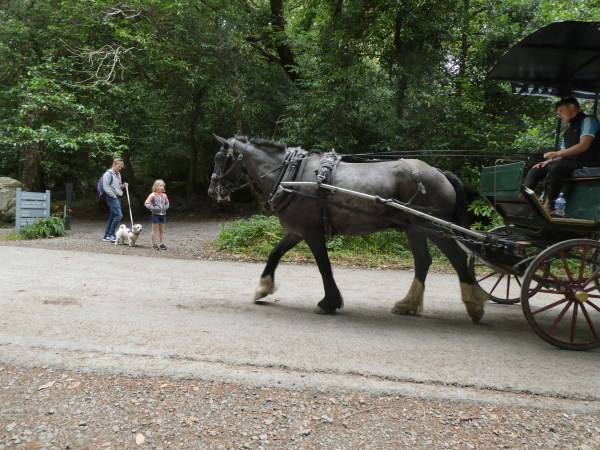 I love seeing this old form of transport in Killarney National Park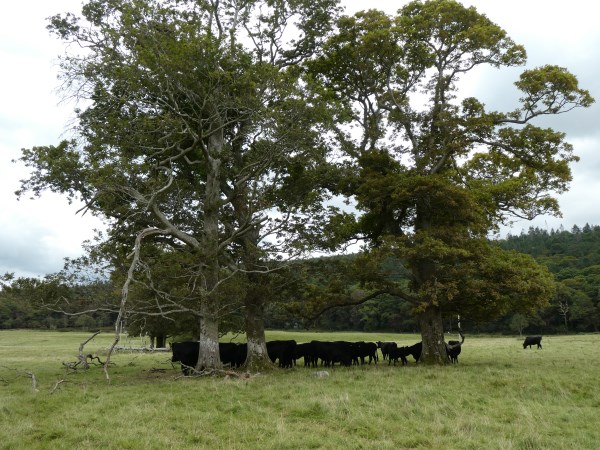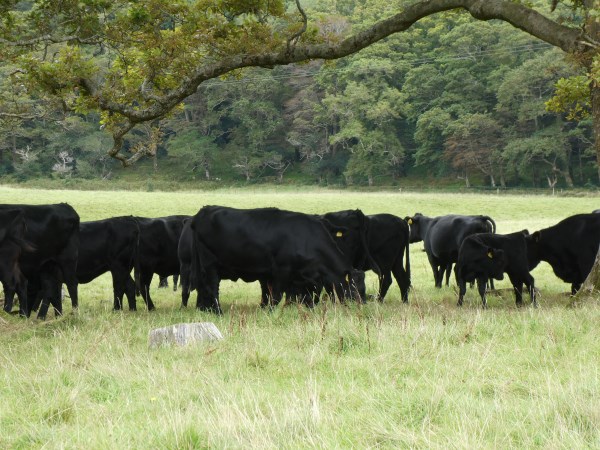 These are the famous herd of Kerry cows.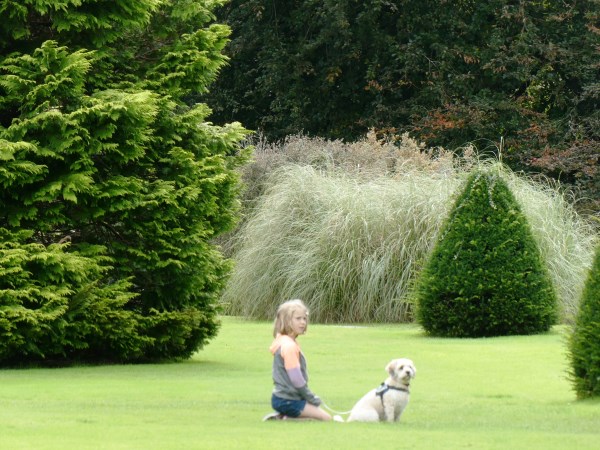 Here is Cora with Molly as they wait patiently for Daddy to return with the picnic.
<<<<<<<<<
Mullally's of Church Street
Armel White alerted me to this. As painters stripped the paint prior to repainting Murphy's, they revealed the name of the former owners, Mullally, bringing back many memories to Listowel people.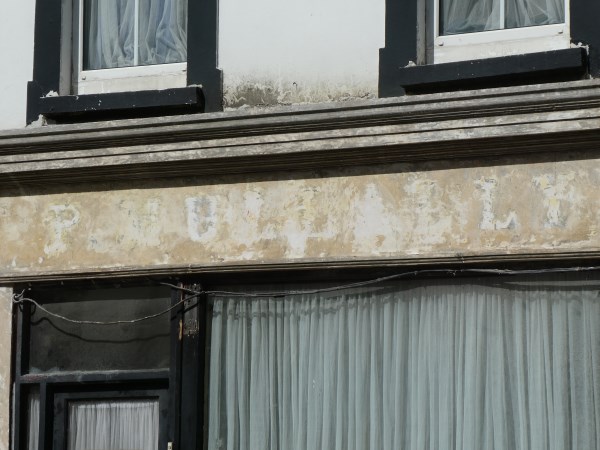 <<<<<<<<<
Charles' Street in 2003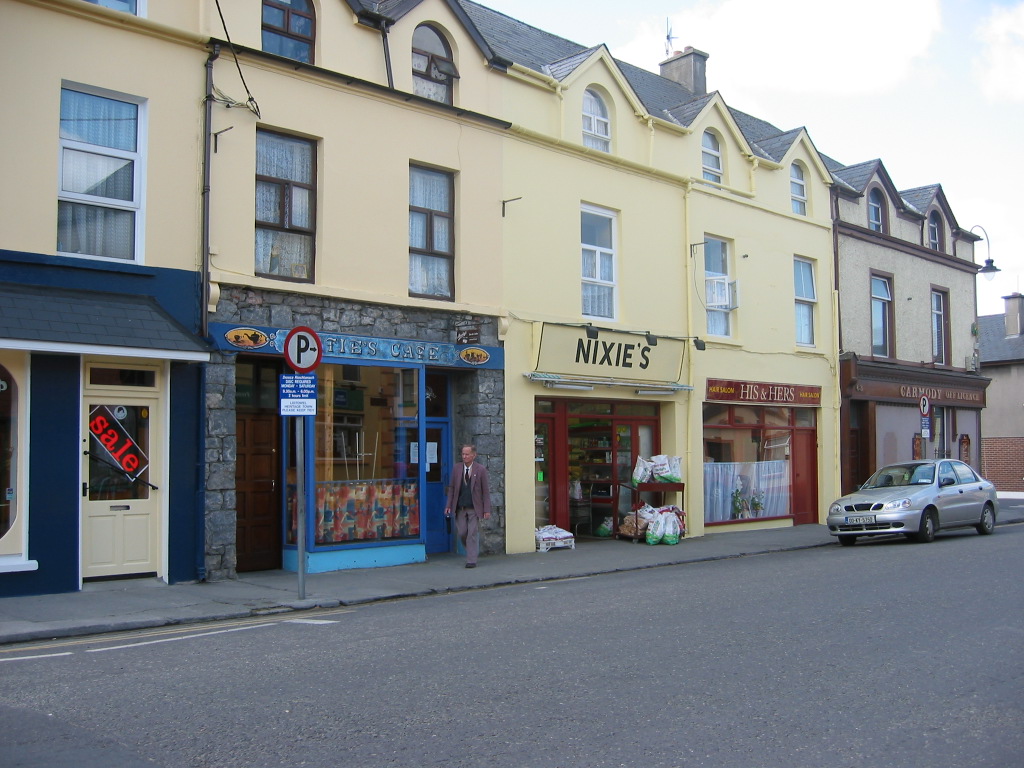 <<<<<<<<<
Listowel Races in the Light of Other Days
We won't be seeing any of these scenes this September. Here are a few old photos just to remind you of better times.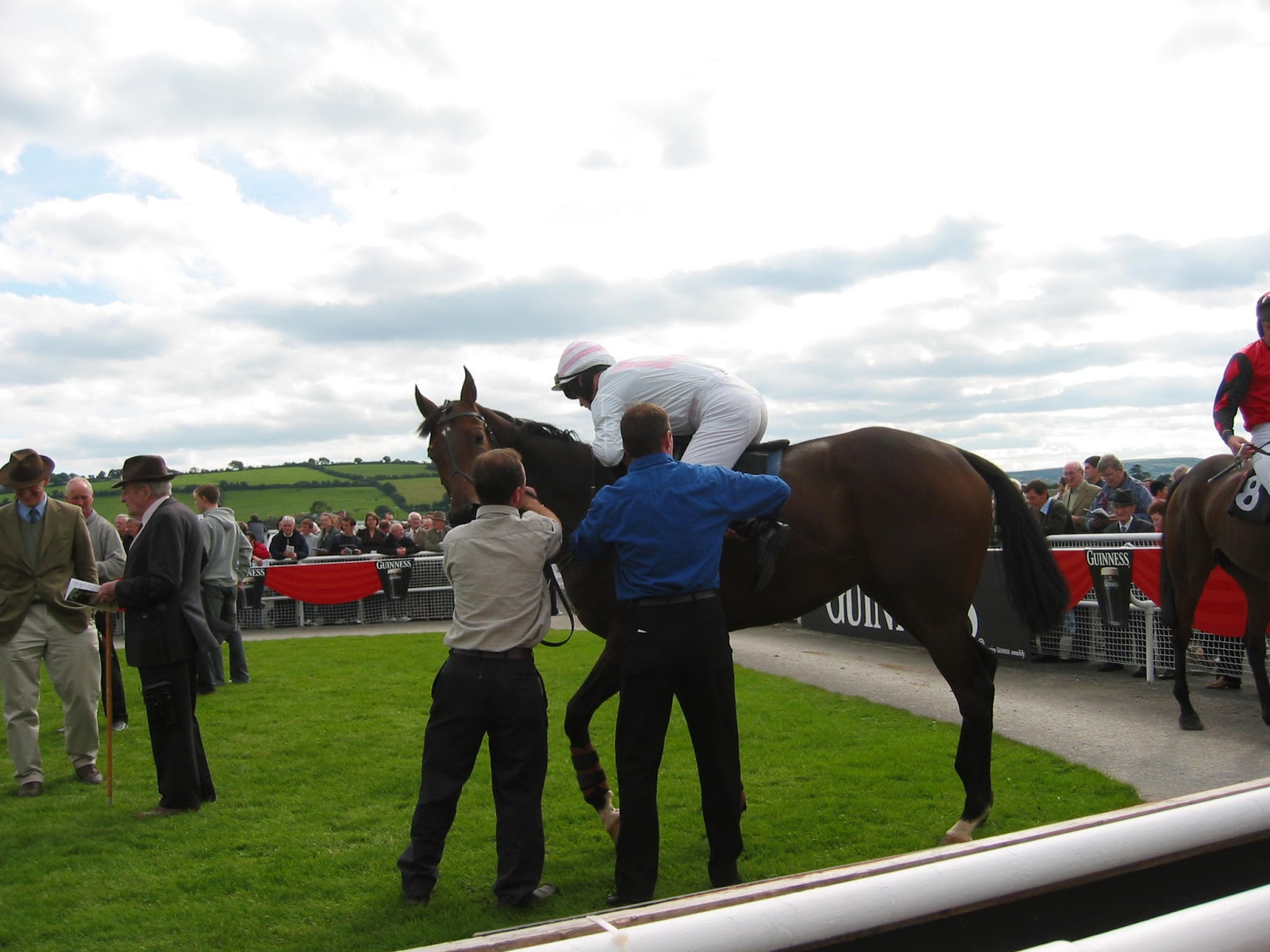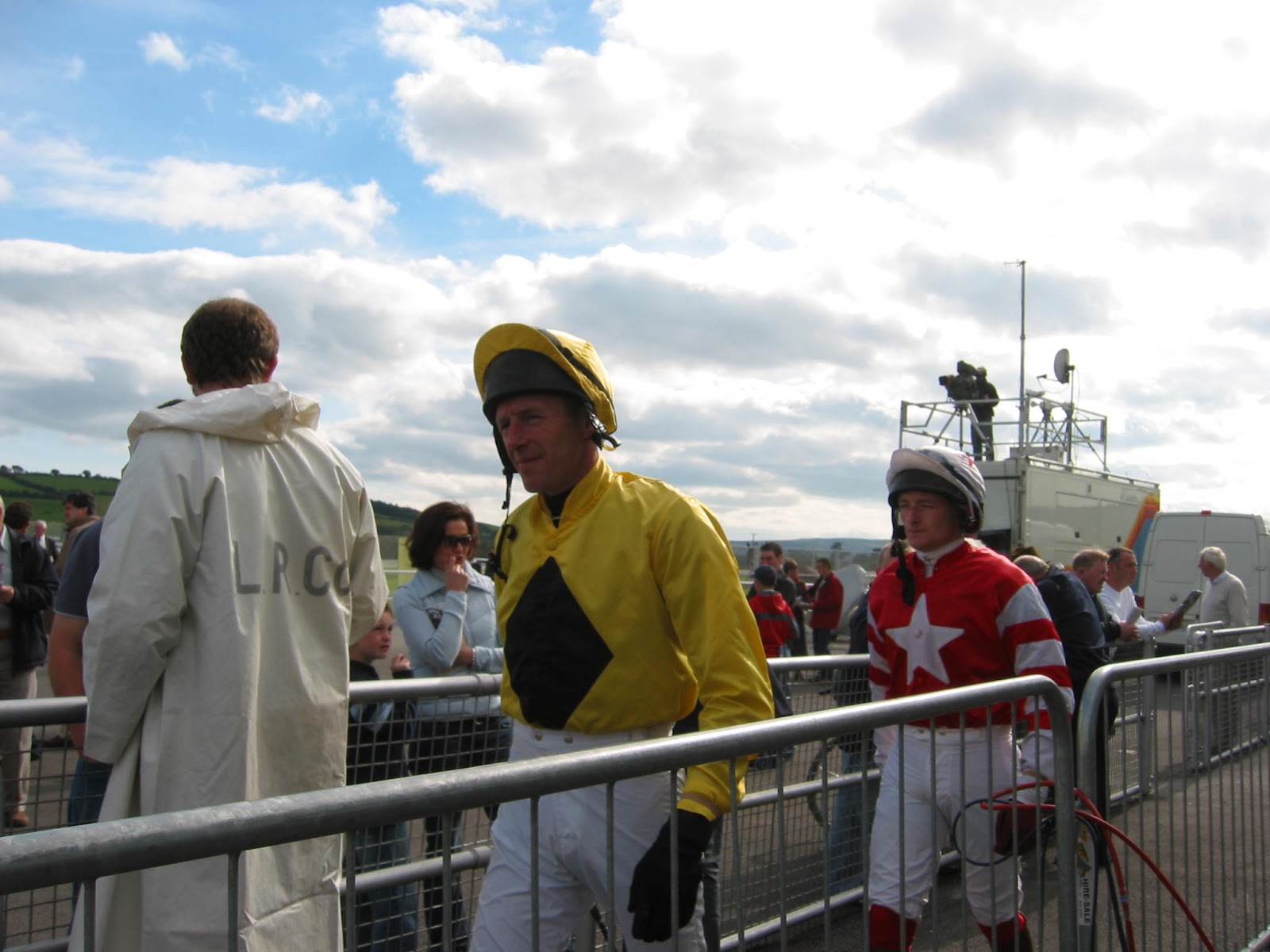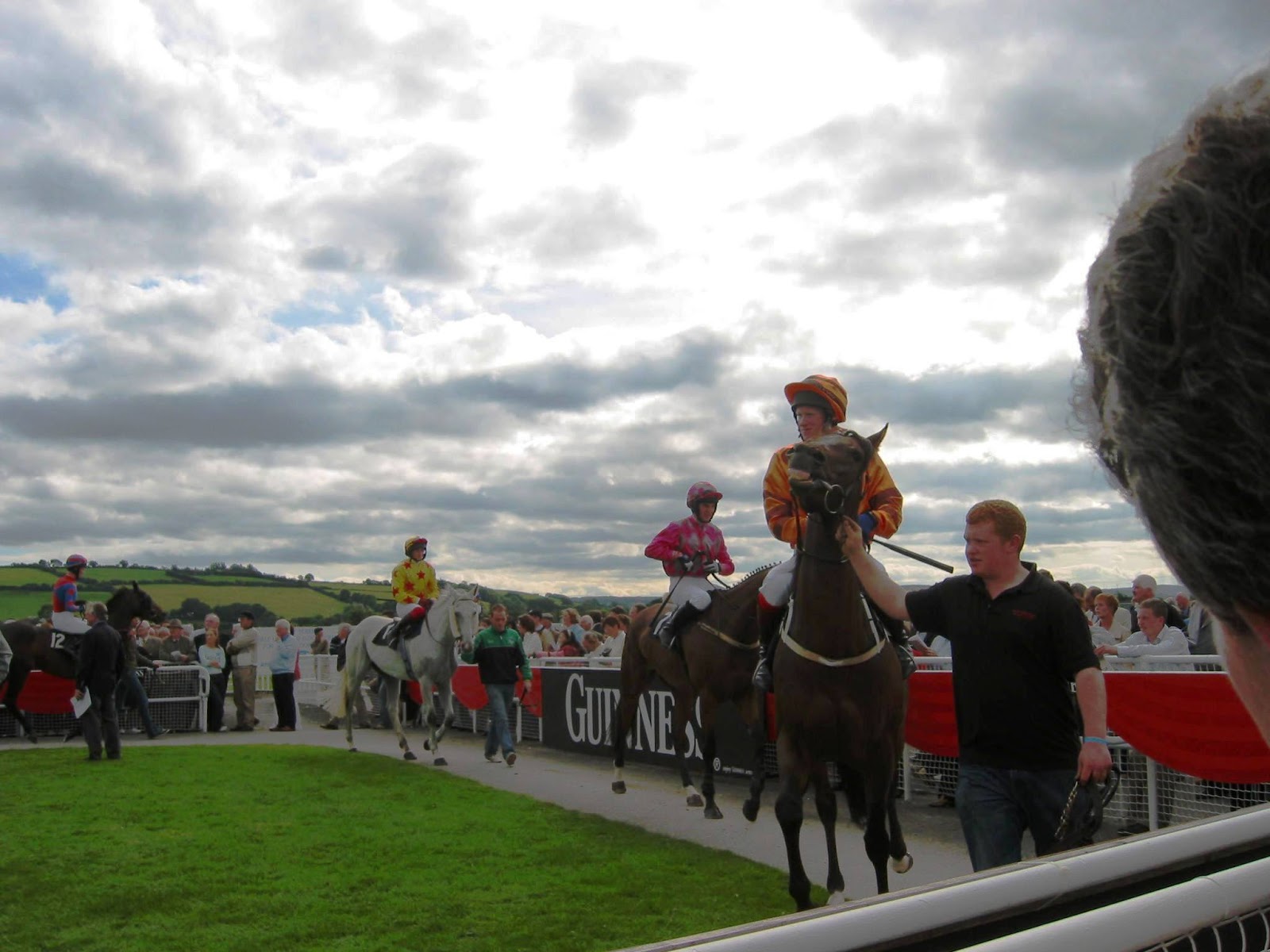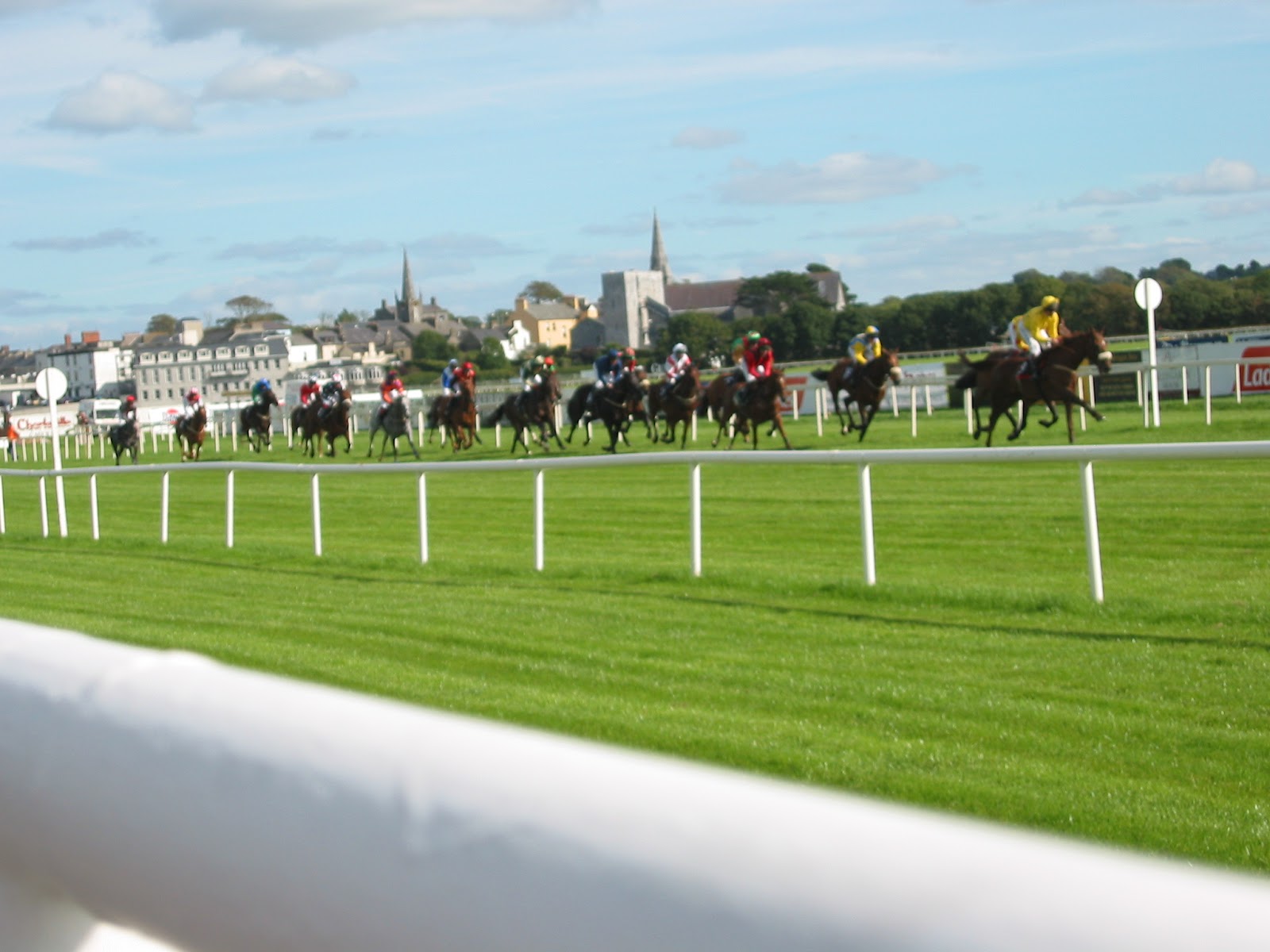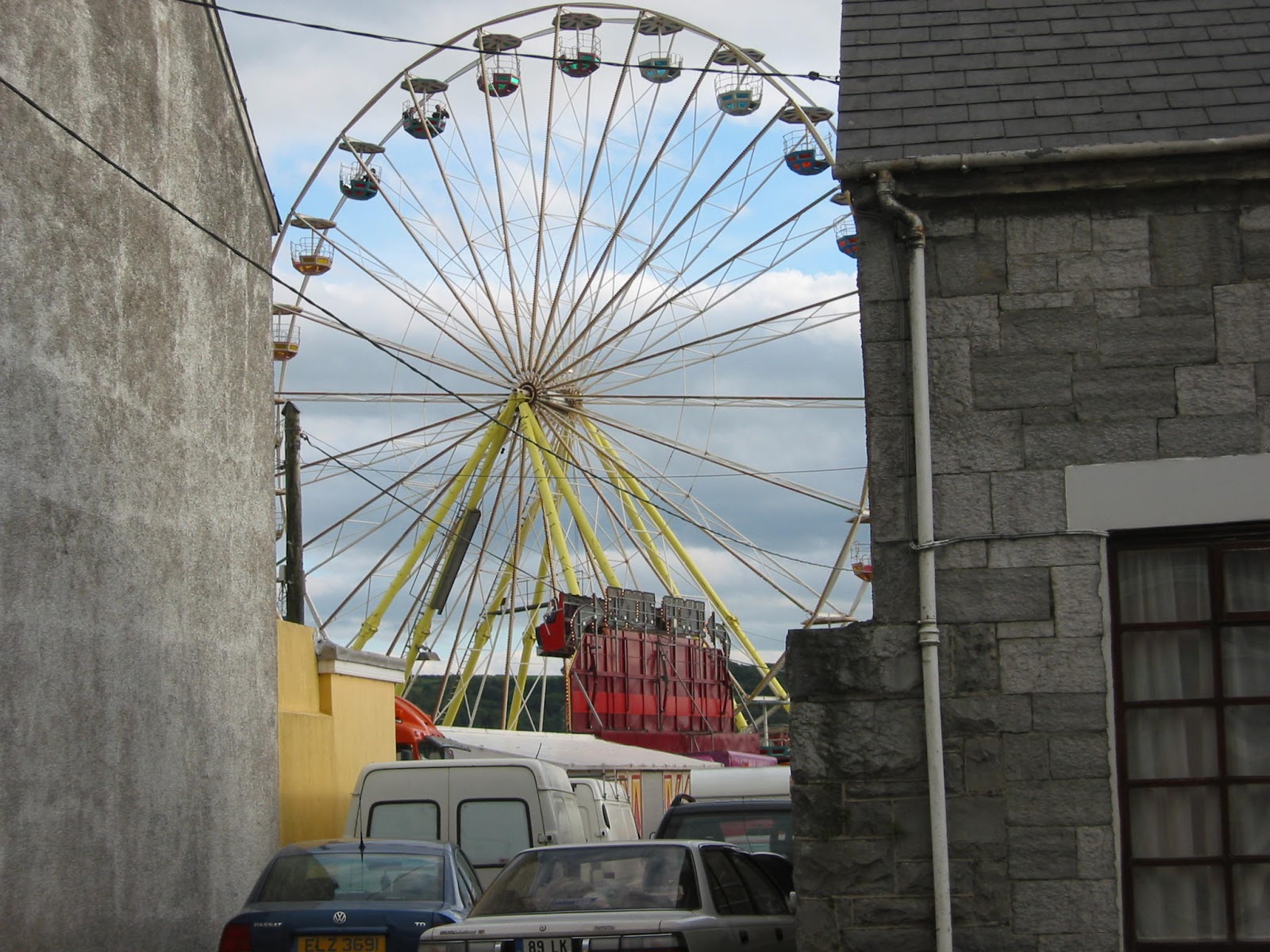 <<<<<<<<<
David Toomey…Man of Iron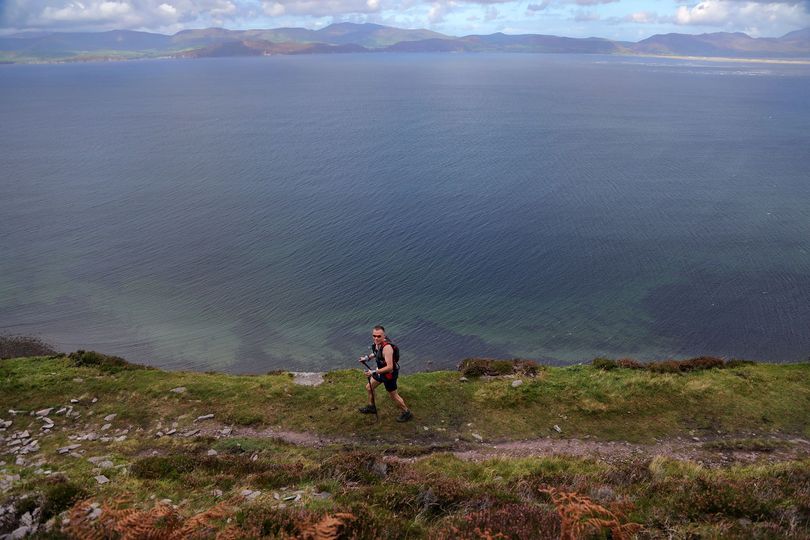 David Twomey is Listowel's very talented town gardener. In Valeria O'Sullivan's picture from last weekend he is taking part in a gruelling ultra marathon.
David Toomey, on Drung Hill, Mountain Stage, Kells, Co Kerry, undertaking a 200km non stop endurance race – The Kerry Way Ultra Marathon, a daunting 40 hour, 200km, non stop race, which traverses the MacGillycuddy's Reeks and Iveragh Peninsula, on Ireland's longest trail route in Ireland. All athletes adhered to social distancing, HSE and Sport Ireland Covid19 guidelines.
Photos:Valerie O'Sullivan
Unfortunately, David suffered a foot injury towards the closing stages and was unable to finish.
Beidh lá eile ag an bPaorach (He'll live to fight another day)