Rutting Deer in Dublin's Phoenix Park in October 2020
Photos by Eamon ÓMurchú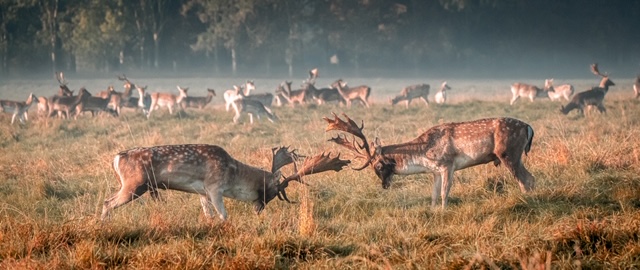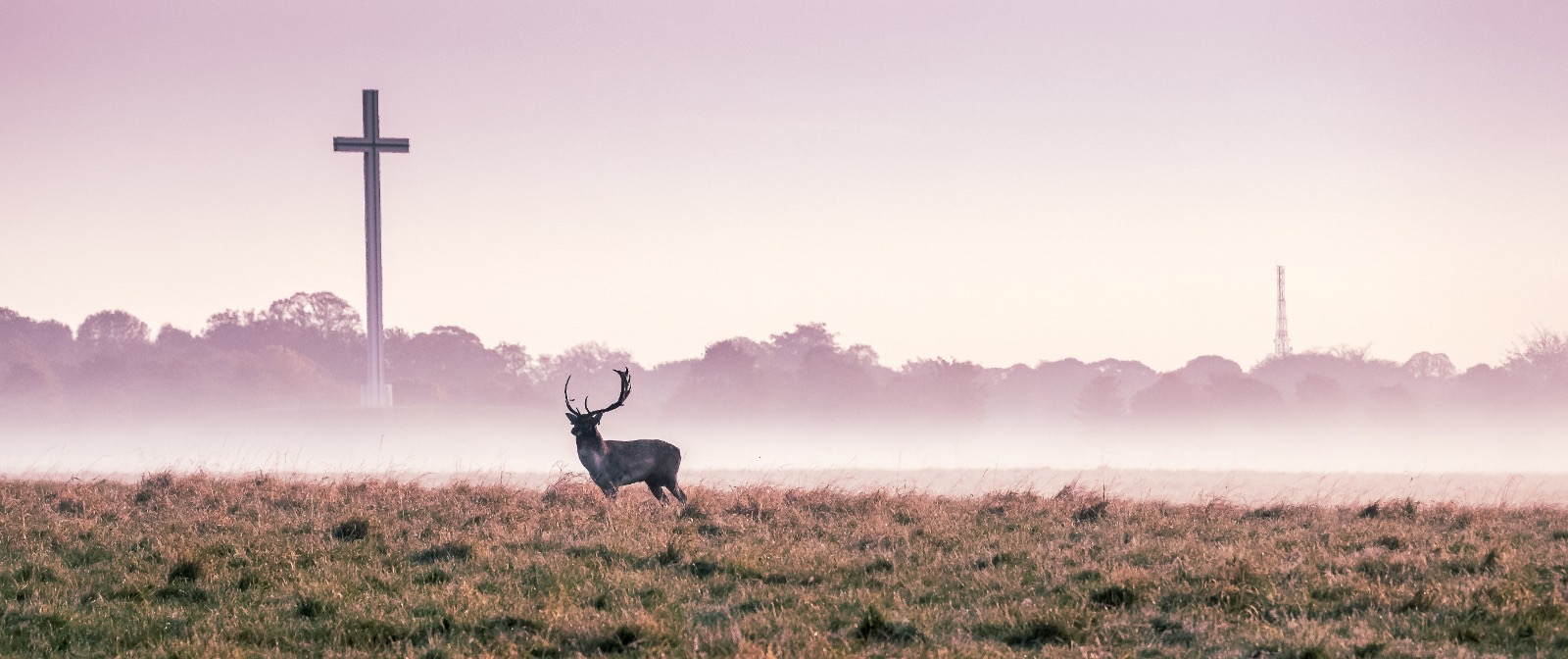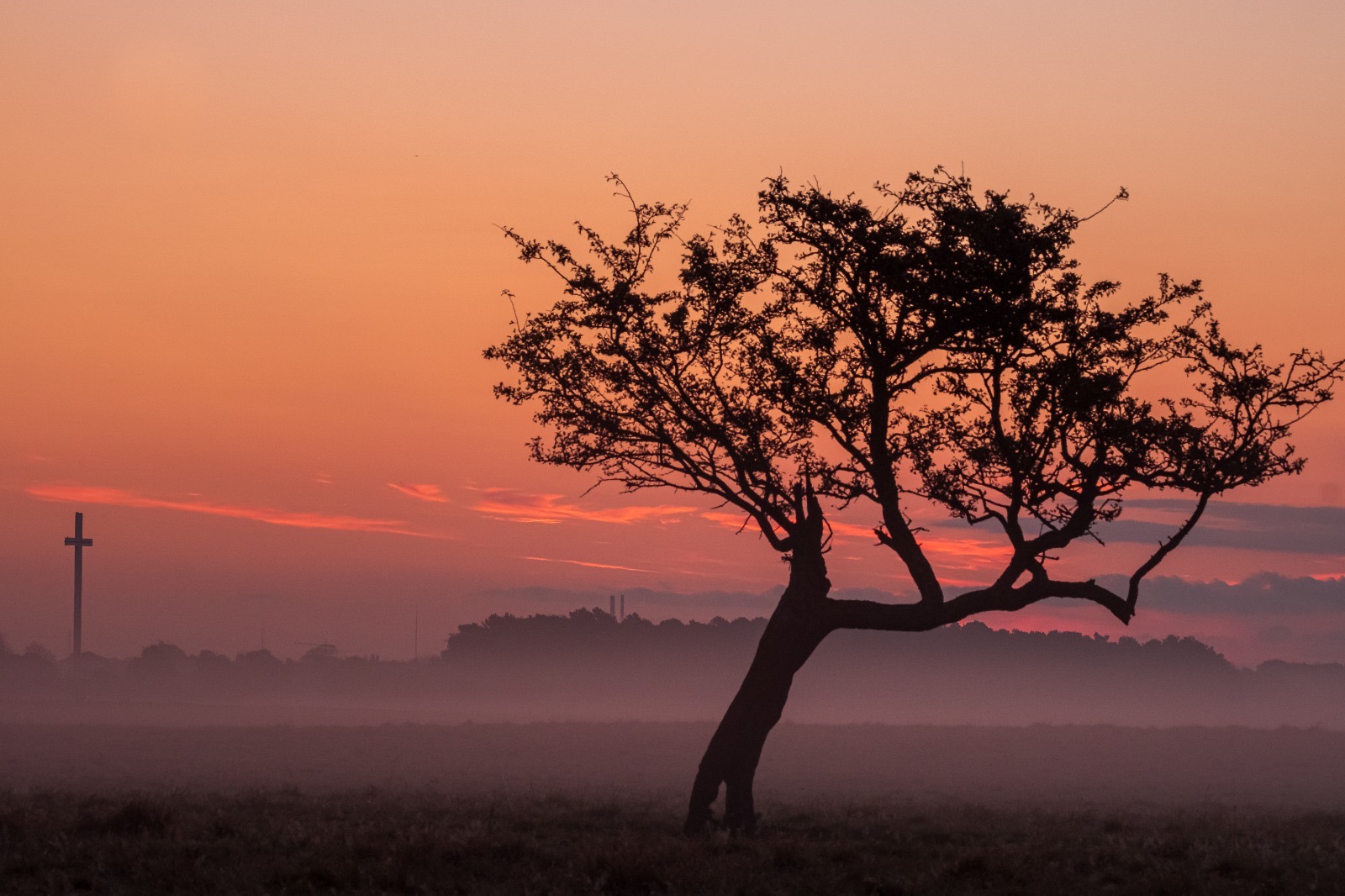 <<<<<<<<<<
Murphy's Repainted
<<<<<<<<<<
Pruning my Apple Tree
I had a bumper crop of apples this year. When they were harvested, Seán O'Connor did a great job of pruning the tree in preparation for next year.
<<<<<<<
High Noon for Plagiarist
While we are on the subject of faction fights, Nicholas Leonard shares this tale of two writers, one a scholarly historian and man of the cloth, the other a novelist, not averse to a little bodice ripping to spice up his tale.
The Irish Catholic.
Recollecting a little 
matter of plagiarism…
J. Anthony Gaughan October 11, 2018
A faction fighter of post-famine Ireland.
Plagiarism was the last thing on my mind when, in the winter of 1986, I received a phone call from my friend Fr Michéal O'Doherty. He was then a curate in my native Listowel, while I had a similar appointment in Dublin. He said he had just read a novel entitled Noon-Day by an author named Robert Perrin.
Michéal, who had enjoyed the novel, described it in some detail. It was a saga concerning two rival families in North Kerry: the Ahearnes, peasants and small farmers, descendants of one of the ancient clans of Ireland, who were Catholics, Fenians and Republicans, versus the Sandes, Cromwellian stock, landlords, Protestants, Anglo-Irish and Loyalists. The author, in true blockbuster style, traced their mostly hostile interaction across more than two centuries.
Michéal told me that the narrative included sections from my work on local history, Listowel and Its Vicinity, published in 1973. This was so much the case that many people in Listowel were convinced that I had written the novel under a nom-de-plume.
I told Michéal I knew nothing of this novel. He suggested that I put that on record, as the book contained racy passages which I would not be happy to have people in Listowel think I had written.
I soon read it myself. Noon-Day, published by Pan Books in February 1985, had remained top of the Irish best-seller list for two months. It's riveting, all 680 pages of it. The narrative skills of the author were remarkable. His imaginative reconstructions of historic events superb.
Faction fight
Most impressive was his account of the faction fight at Ballyeagh Strand, near Ballybunnion, on June 24, 1824.
Some 1,500 people were involved in the fight on the side of the 'Mulvihills' and about 1,000 on the side of the 'Cooleens'.
With such numbers involved – more than took part in a number of important battles in Irish history – it is not surprising that there was serious loss to life and limb, the dead numbered about forty. Perrin's recreations of the sights, sounds and smells of the mayhem on Ballyeagh Strand were truly remarkable.
A few months later I was frequently meeting barrister Frank Callanan, in the National Library, where he was researching for his important book on Tim Healy. During one of our chats I told him about the substantial concordance between my history of North Kerry and Perrin's novel. He suggested that I contact his sister, Mrs Claire McCarthy, at solicitors Gerard Scallan and O'Brien, who specialised in plagiarism issues.
I supplied her with copies of numerous pages from Listowel and Its Vicinity and Noon-Day. The similarities were unmistakable. I suggested to Claire that Noon-Day could almost be described as a history of North Kerry reconstructed on a fictitious scale.
Soon afterwards Noon-Day was removed from the shelves in Eason's and other Dublin bookshops. Then Frank told me he was in a position to settle the case. He just needed to know how much compensation I required. I said my sole interest was to establish that I was not the author of Noon-Day. He explained that I had to be in receipt of some compensation. So I agreed with his suggestion that I make a claim for £500, which I received in due course.
With the assistance of my friend Mary Maloney, a sub-editor in the Irish Press, I publicised my non-authorship of Noon-Day. At her suggestion, Brenda Power wrote a splendid piece on the story in her 'The People' column on August 21, 1987.
But I remained curious about the novel's provenance. It was a successor to an earlier novel by Perrin entitled Jewels, published in 1977, based on the theft of the Irish Crown Jewels – the regalia of the Order of St Patrick – in 1907.
This, according to a review in the Sunday Times, was a "fascinating reconstruction, packed with intrigue and shameful secrets".
In an end note Perrin described how he was prompted to write it. "Working late one night, at the height of the terrorist bombing campaign in London, in the newsroom of BBC Television News, I picked up a paperback copy of King Edward VII, by Sir Philip Magnus, which was lying around the newsroom where my eye was caught by a paragraph by an account of King Edward's anger during his visit to Ireland in 1907 by the previous theft of the regalia of the Irish Crown Jewels. The bell that all journalists seem to have in their heads began ringing."
In the course of his research Perrin spent time in Ireland, and researched Listowel, near which was the estate of Ulster King of Arms Sir Arthur Vicars was the Keeper of the Irish Crown Jewels. Following his dismissal, he resided at Kilmorna House, three miles from Listowel, where he was 'executed' allegedly for spying by a local unit of the IRA in 1921.
Perrin enjoyed his visit to the town and the hospitality of the people he met. During that time also he read my book Listowel and Its Vicinity which was to inform both his excellent novels.
He had started a distinguished career as a journalist beginning in Portsmouth, aged 17. From there he moved to Fleet Street. Perrin co-authored with Lieut-Colonel George Styles Bombs Have No Pity (1975).
He had a 14-year stint at the BBC, rising though local television and radio, to become editor for BBC Television News in London, and the prestigious World at One on Radio 4.
Perrin retired from the BBC to write his novels. After a stint with Bucks Free Press, he returned to Portsmouth as press officer for the university in 1990. He died in 1994, aged 55.
Robert Perrin was a man of talent, but this tale of authorship illustrates the perils of writing, research and in my case.