<<<<<<<<
A Family Souvenir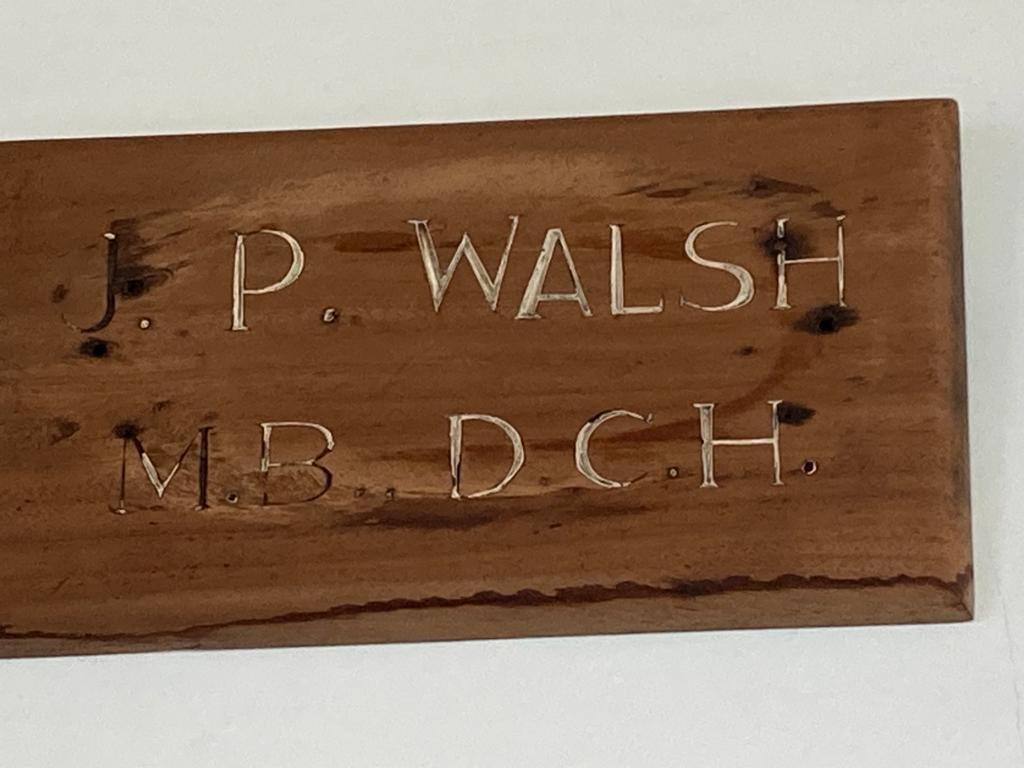 Eleanor Belcher sent us this story;
"As you probably know Eamon Kelly was a wood work teacher at the Listowel tech before he went on to his famous role of seanachai and actor. My father was setting up as a GP and Eamon made his doctor's plate.
Over 20 years ago I came over to Listowel and found that a funeral of an O'Sullivan had occurred ( Eamon's wife was an O'Sullivan of Upper William Street) . I saw Eamon in the Listowel Arms and told him about Dad's plate. He said that he had just passed what had been our house and that it was missing. I told him I had it and he told me in his sonorous Kerry accent that 'it was a fine bit of mahongany wood! '. "
<<<<<<<<
A Poem
Lorraine Carey shared this on Facebook
<<<<<<<<<
Writers' Week 1974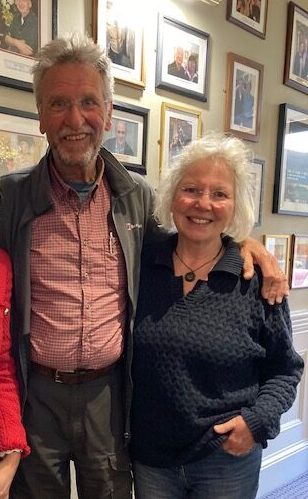 Wolfgang and Anita Mertens in Listowel in May 2023
Wolfgang and Anita first visited Listowel in 1974 for a Writers' Week short story writing workshop directed by Bryan MacMahon.
Wolfgang kept a folder of memorabilia from that visit. He promised to share it with us when he got back home. Here is the first look at his stuff.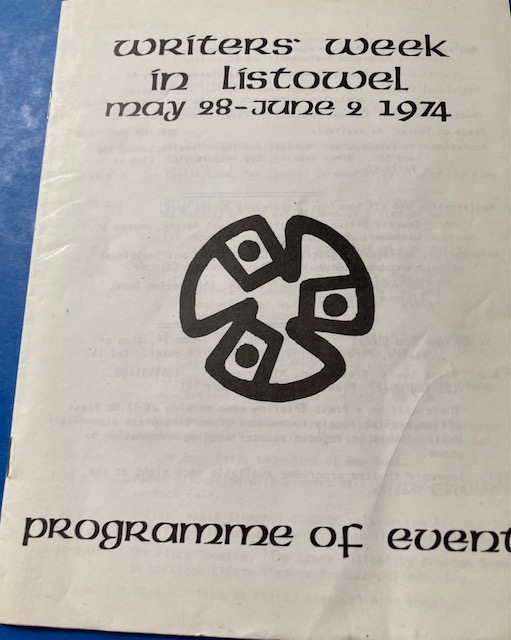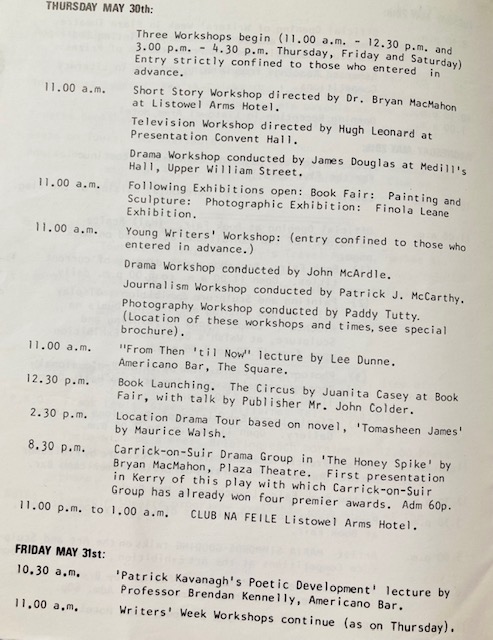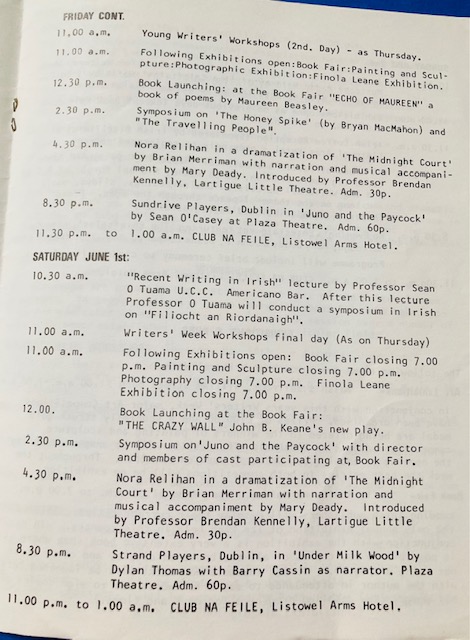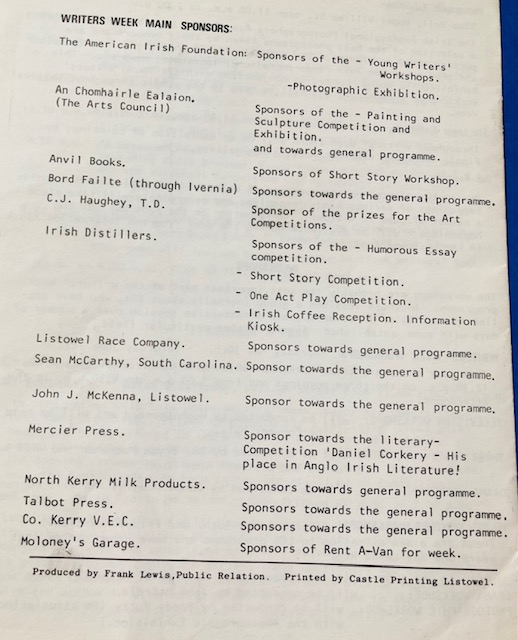 <<<<<<<<
A Request for Help
My family is going to visit Listowel in August. We're visiting Ireland for the first time to see where my husband's dad was born out on the farm and visit the area where he lived until he was about 35.
A cousin told us Jeremiah Walsh has the farm and his daughter is Helen Nolan. My husband's father was also a Jeremiah Walsh.
Would you know Helen (Walsh) Nolan?
Thanks so much
Sue Walsh
<<<<<<<<<<<<