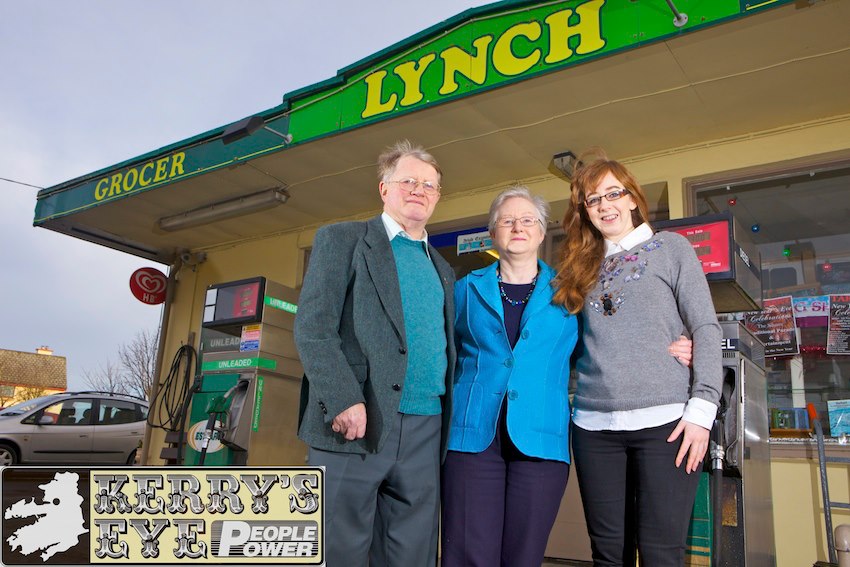 This photo from Kerry's Eye tells a sad story. After 66 years of trading the Lynch family of Tarbert have closed their filling station leaving the village with no fuel station. This blow came hot on the heals of the closure of the bank branch.
Is the life being stifled out of this lovely little village?
No way. Tarbert people are a resilient lot and they will overcome these minor reversals.
Visit them here,
and see all that is going on.
>>>>>>
Our broadband is due to get a whole lot faster according to this story on Radio Kerry
6pm – Broadband services in Kerry are set to improve further with Kenmare, Listowel and the Tralee suburbs of Mounthawk and Killerisk included in the next phase of fibre network roll-out. This next phase of Eircom's fibre network – Phase 5 – will be completed by 2014. Tralee town is included in Phase 3 of the roll-out which will be completed this coming April, while Killarney is included in Phase 4 which will be completed by the end of this year. The new network will provide broadband speeds of up to 70 megabytes per second to customers.
>>>>>
Elizabeth Smith is looking for help with her family research. Below is her letter.
Hi,
I wondered if you could help me with researching my ancestry. I have hit a brick wall –
My Grandfather Henry George Shield was the son of William Shield and Catherine Lynch. Catherine according to the 1891 England census was born in Listowel Kerry Ireland about 1852 and her brother John Lynch was born about 1950 also in Listowel Kerry Ireland. Their father was Maurice Lynch born in Ireland about 1810 and mother Margaret born Listowel Kerry Ireland about 1821.
They lived with or next door to a family William Reagan born about 1847 and Bridget born about 1849 in Ireland, listed in the England 1981, 1891 and 1901 census's and Catherine and John are listed as Uncle and Aunt to their children in the 1891 England census.
I cannot find any further information relating to Maurice Lynch or his wife Margaret. I would be very grateful for any information and hope to visit Listowel in 2013.
Regards
>>>>>
I must go down to the seas again, to the lonely sea and the sky,
And all I ask is a tall ship and a star to steer her by,
And the wheel's kick and the wind's song and the white sail's shaking,
And a grey mist on the sea's face, and a grey dawn breaking.
I must go down to the seas again, for the call of the running tide
Is a wild call and a clear call that may not be denied;
And all I ask is a windy day with the white clouds flying,
And the flung spray and the blown spume, and the sea-gulls crying.
I must go down to the seas again, to the vagrant gypsy life,
To the gull's way and the whale's way, where the wind's like a whetted knife;
And all I ask is a merry yarn from a laughing fellow-rover,
And quiet sleep and a sweet dream when the long trick's over.
John Masefield
I count myself blessed to live so near to Ballybunion. During the holiday I got the opportunity to take a walk along the beach.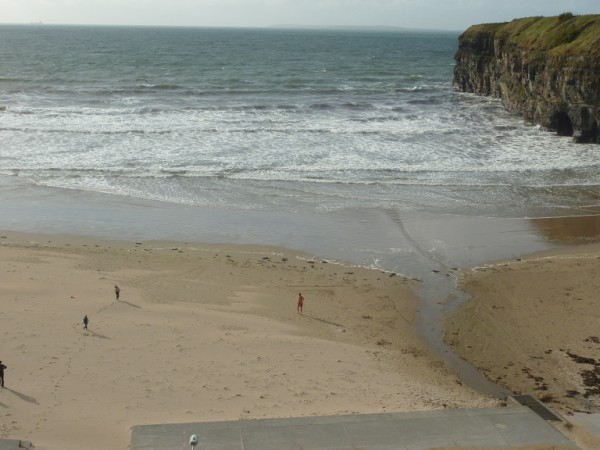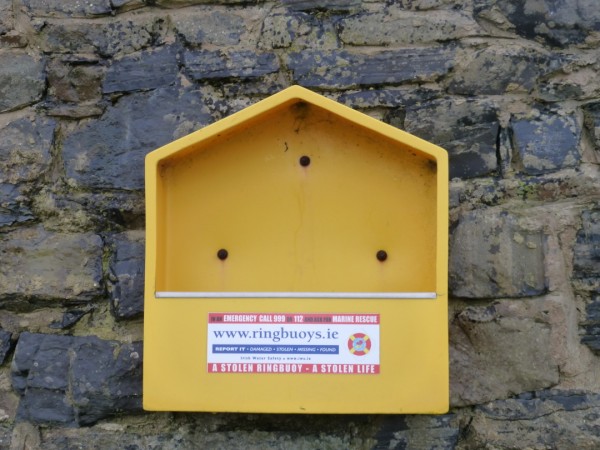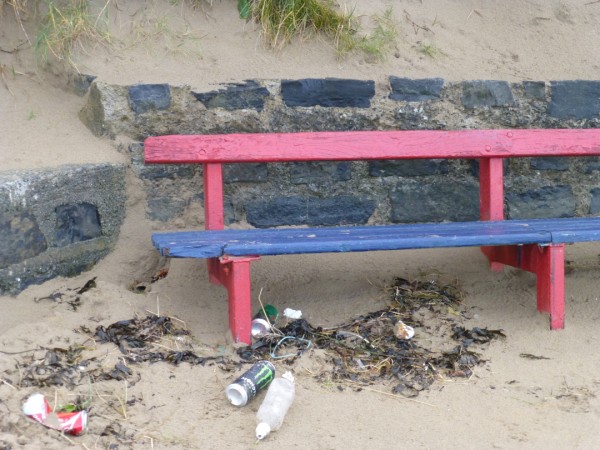 These 2 pictures tell their own story. It is saddening to see that some people do not appreciate the great asset that this lovely beach is for us all.
>>>>>>
Jer found this following in the Perth diocesan archives.
From Perth Diocese archives
Jan 2013
John Senan Moynihan, son of Thomas and Mary Moynihan, was born on 25 November 1900 at
Meeascarthy Camp, Castlegregory, County Kerry, Ireland. He was baptised on 25 November 1900.
He was educated at Aughaeasia National School (8 years) and St Brendan's Seminary, Killarney (4
years) and matriculated in June 1918. He studied at All Hallows, Dublin from October 1918-March
1919. He joined the Capuchin Order in 1920. He was ordained in Ireland in 1925.
The Capuchin Annual was published from 1930-1977. Fr Senan OEM Cap. was Editor until 1953/1954.
He came to Perth at the invitation of Archbishop Redmond Prendiville. He arrived in Perth on 25/10/ 1959 from Ireland and was incardinated into Perth on 1 April, 1959. On arrival he took up a position as Chaplain to the Sisters at St Anne's Hospital, Mt Lawley [now Mercy Hospital]. He was not the Chaplain for the patients.
Archbishop Redmond Prendiville appointed him the first Archivist of the Archdiocese of Perth on 25/
7/1962-1970.
He died in Perth on 26 July 1970 age 70. He is buried at Karrakatta Cemetery IC 19.
He died without a Will and his estate was auctioned.
I did find the original copy of Padraig Pearce's Poems written the night before he was executed in Kilmainham Gaol. There were four sheets and they had been laminated. The heat sealing was lifting and it cost some hundreds of dollars to separate the poems from the laminating. I then sold the originals [with the permission of the Archbishop] to the National Archives in Dublin where you will be able to see them.