Stag with a fine Harem of Wives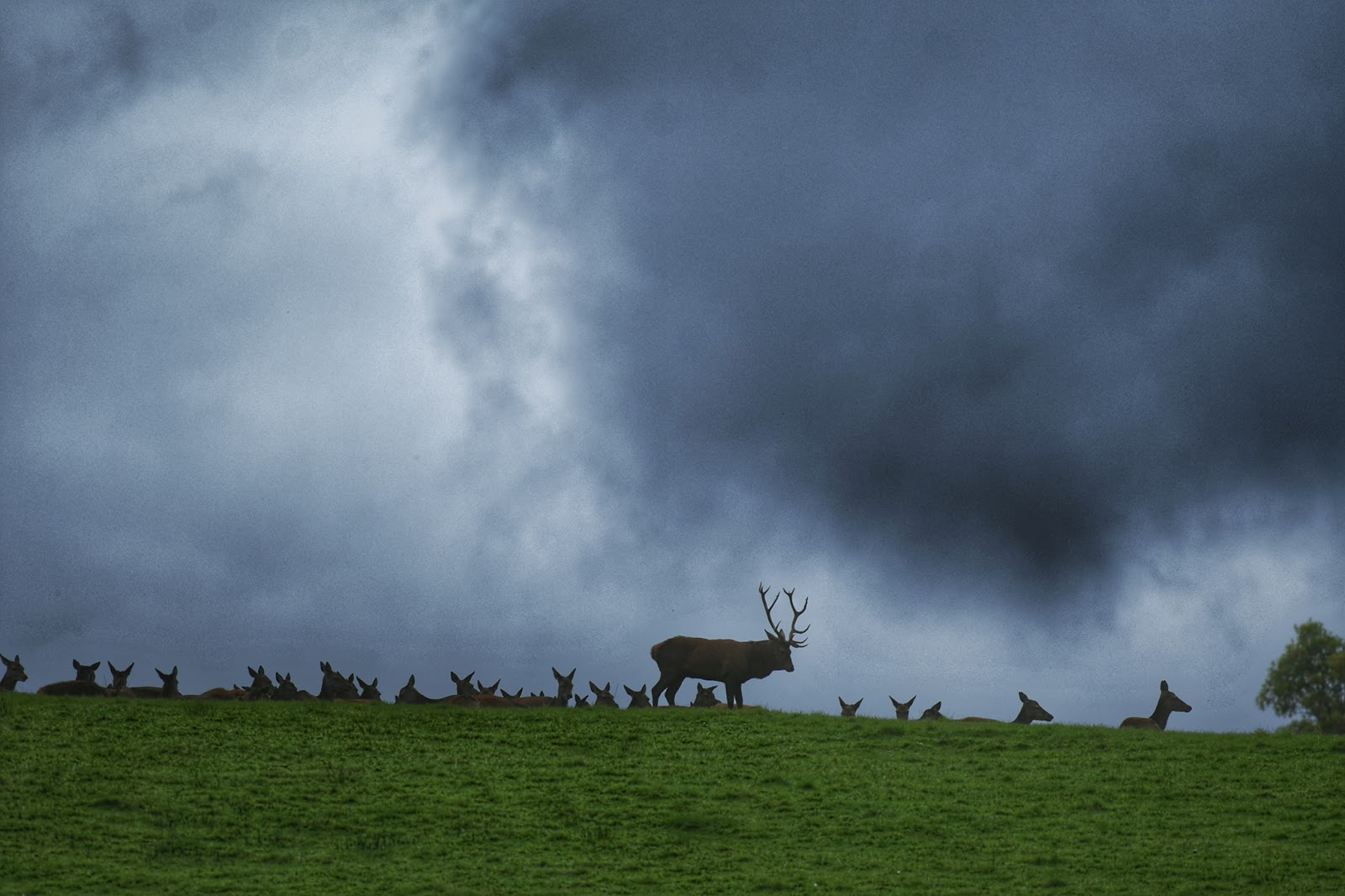 Chris Grayson took this photo in Killarney National Park.
<<<<<<<<<
An Invitation for You
<<<<<<<
My Trip to Newcastlewest
This is Shirley O'Regan, poet and broadcaster, in the Limerick West fm studio where she interviewed me about my book, A Minute of Your Time.
<<<<<<<<<
I took a stroll around Newcastlewest and here are a few photos from the town square.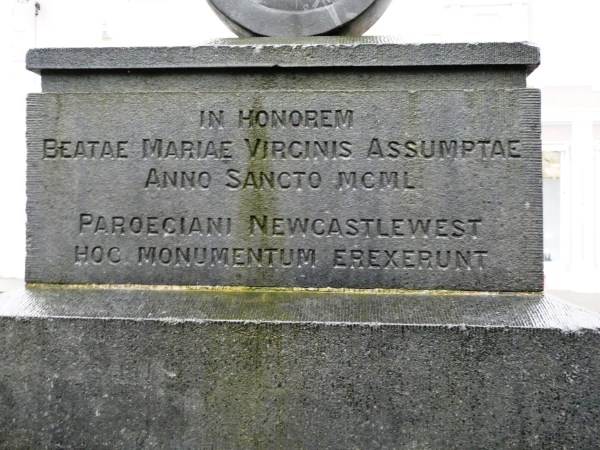 This is the inscription on the below sculpture. My half remembered Latin seems to tell me that this is a monument to honour the Blessed Virgin Mary of the Assumption erected in 1950 by the parishioners of Newcastlewest.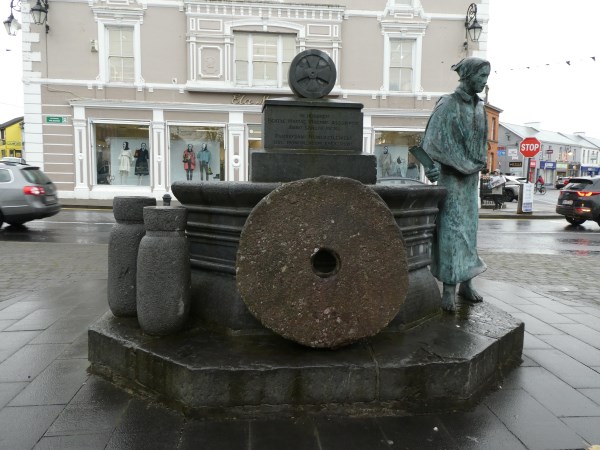 The figure is clearly a milkmaid and in her hand she has a pair of butter paddles.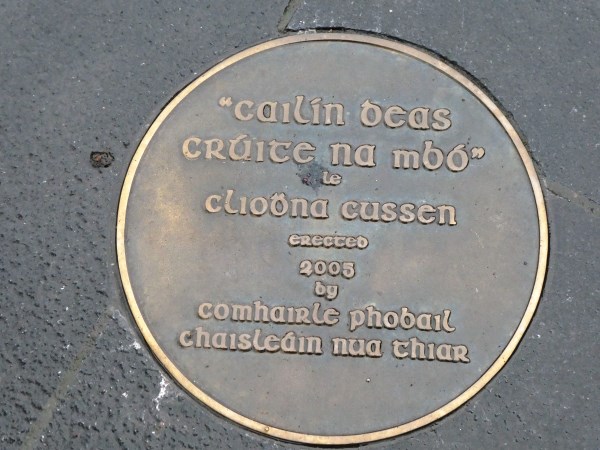 The bronze coin on the pavement also confirms that she is indeed a milkmaid as does the presence of milk churns on the plinth.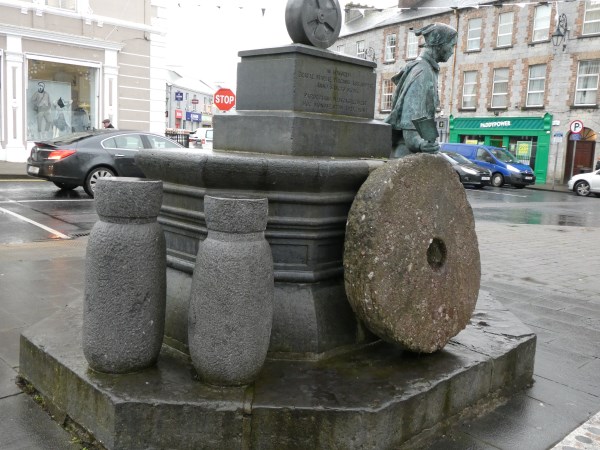 This would appear to depict a cow as well.
At the other end of the leisure space in The Square is a monument to local poet, the late Michael Hartnett.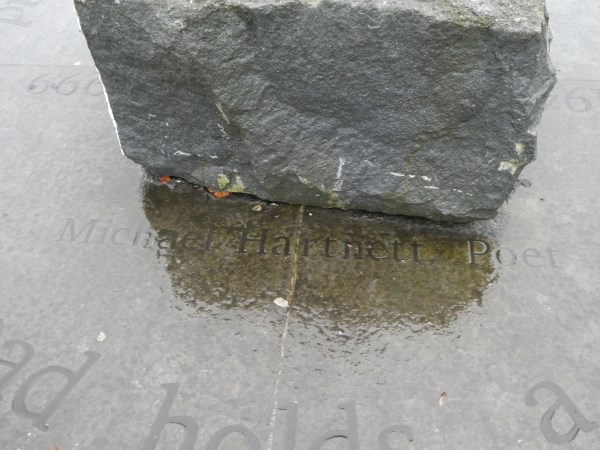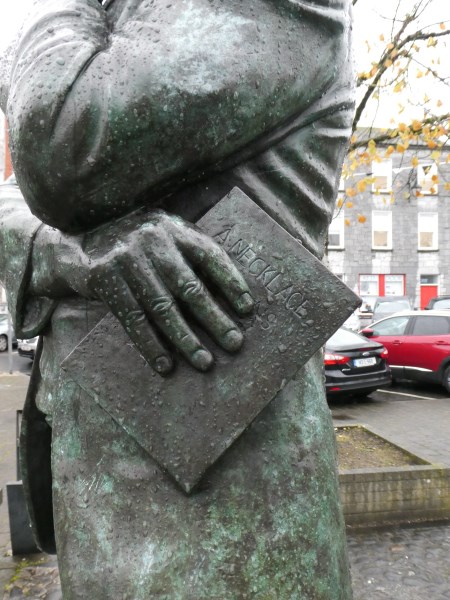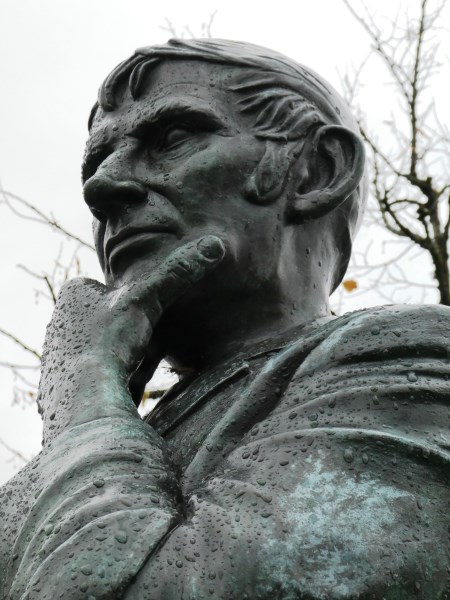 Its a brilliant statue capturing the essence of this thoughtful genius.
Even on the dirty wet day of my visit, Newcastlewest square looked magnificent.
<<<<<<<
Someone's Coming Home
"My G Grandmother Mary Stack born 1832 is from Kilbaha, Her mother is Ellen Shanahan, Stack, Gregory. My G and GG came from Newtown Sandes, John Walsh born 1806 and his son Patrick born about 1830 came to the states about 1850 to Paris Ky.
I am looking forward to visiting your lovely city in late March or early April in 2020 with my son. We will be in Kerry and other locations for 7 to 10 days. I have done extensive searches for family from your lovely county for many years. So now it is time to visit and see it for myself. My name is Robert Patrick Walsh Fister, My son Tony, Robert Anthony is bringing me to Ireland as a gift, I am excited for sure.
Bob F "