Last night we had our NKRO meeting. Here is the story so far
Website in first iteration. Should be ready to go live shortly. Much done, much more to do!
Funding for training applied for; hopes high.
3 new contacts from people researching their ancestors. Help being given.
Irish nights a success. Big one planned for The Swanky Bar in Tarbert at the end of the month.
First contact made with a view to collecting archive materials. Looks like Asdee will be the first port of call.
I told you I was in Ballybunion on Sunday. I saw some progress being made on the building of a new house under the cliff on the way down to The Ladies Beach.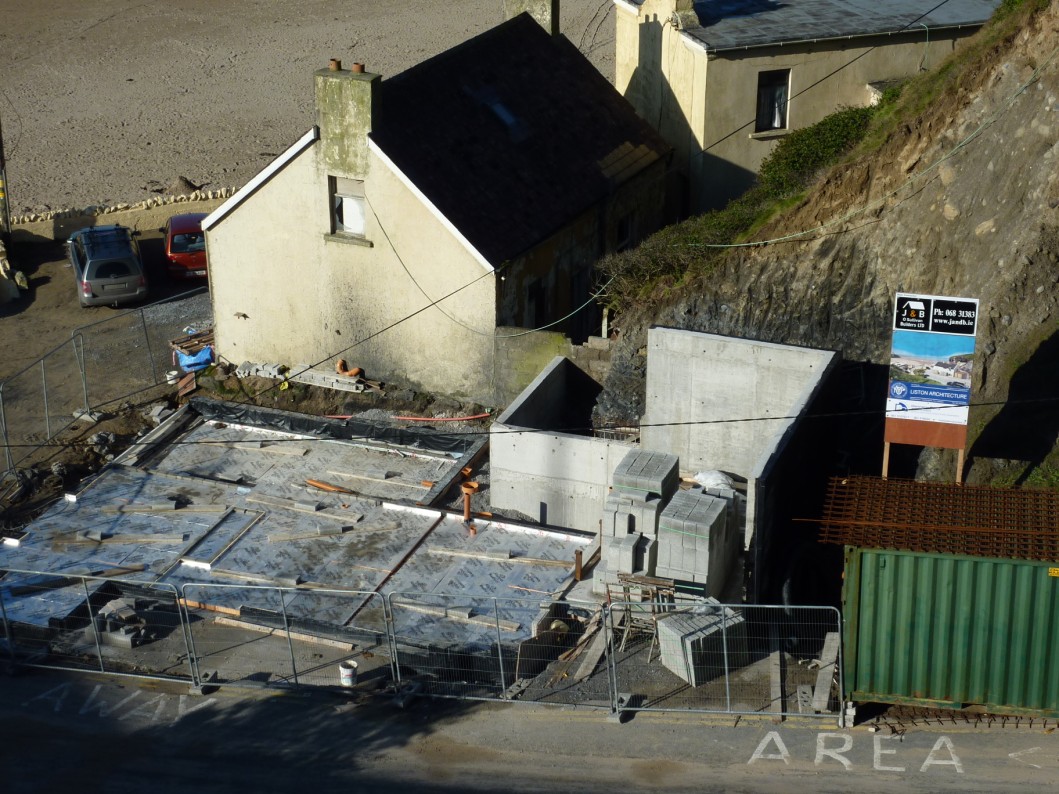 This is it and this next one is the view looking down on it from the road.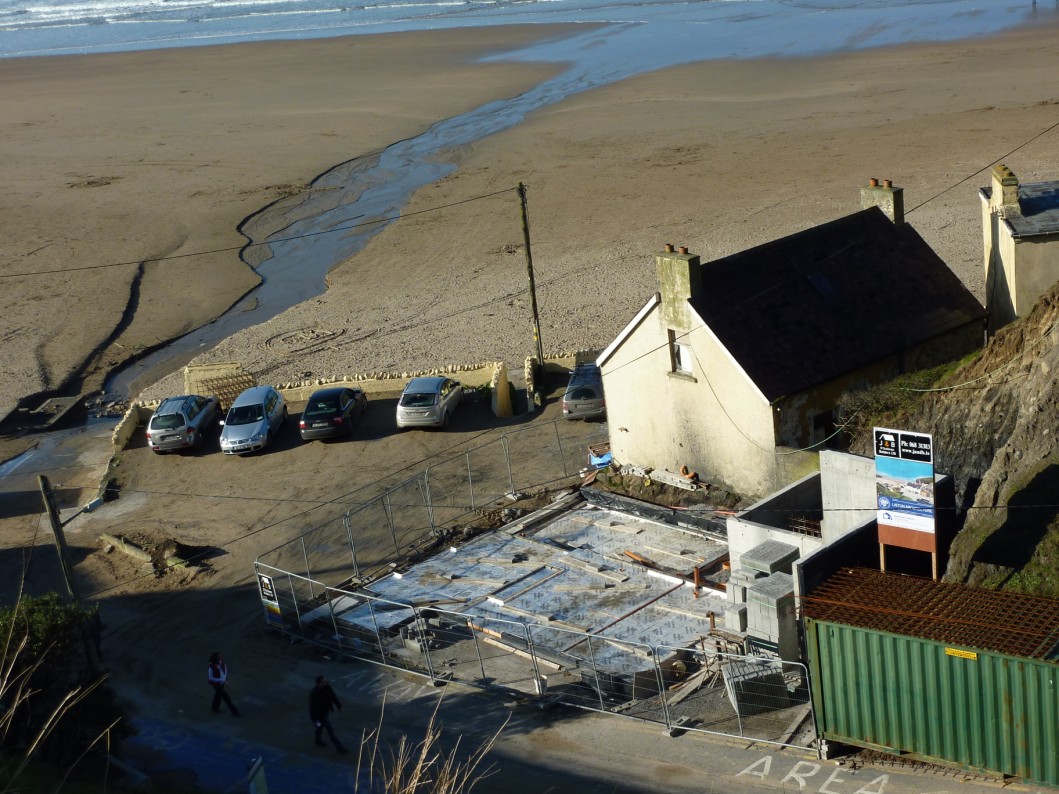 Could this be the same site as this cottage in this old photo of Ballybunion?
Now to something really really different. Conor Moloney, formerly of this parish, is undertaking the trip of a lifetime through the American continent. You can follow his progress on his blog,
http://twowheeledtravels.wordpress.com/
He calls his blog One Man, Two Wheels and Three Americas. I think you will agree with me that it is a great adventure and he "tells it lovely".