"Bhí fuinneamh sa stoirm a d'éalaigh aréir
Aréir Oiche Nollaig na mBan….
Today is the last day of the Christmas season and Seán O'Riordáin's poem about a stormy Little Christmas seems apt for today.
It's not exactly 1839…the night of The Big Wind but we have had some stormy weather lately.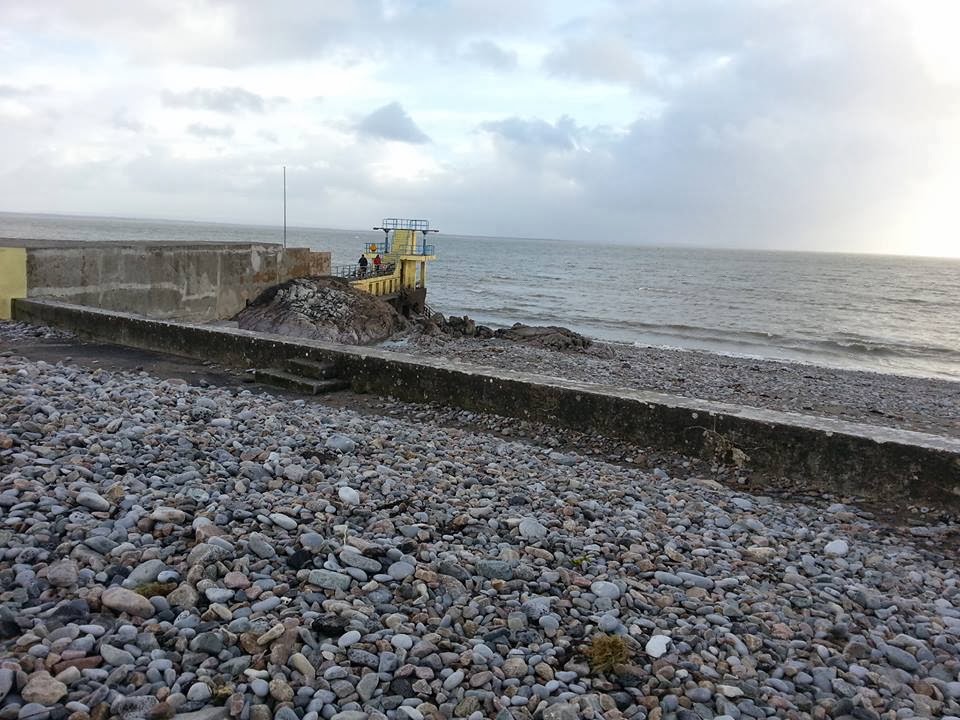 Salthill by Margaret O'Sullivan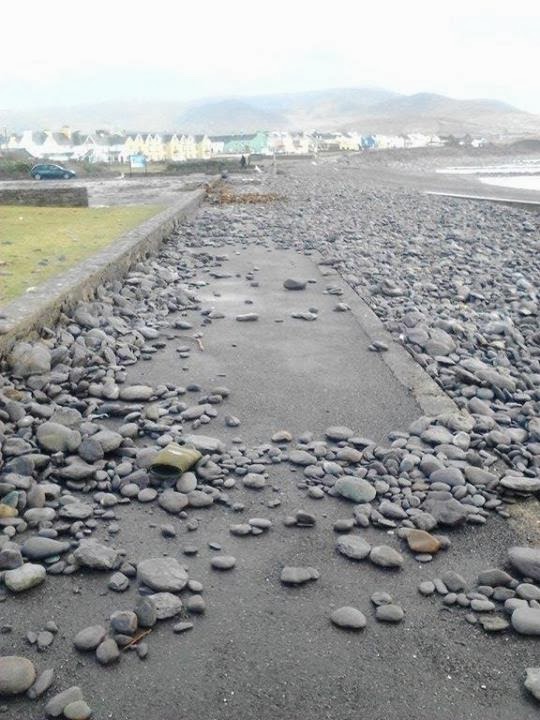 Waterville by Darragh Courtney
Rossbeigh by Valerie O'Sullivan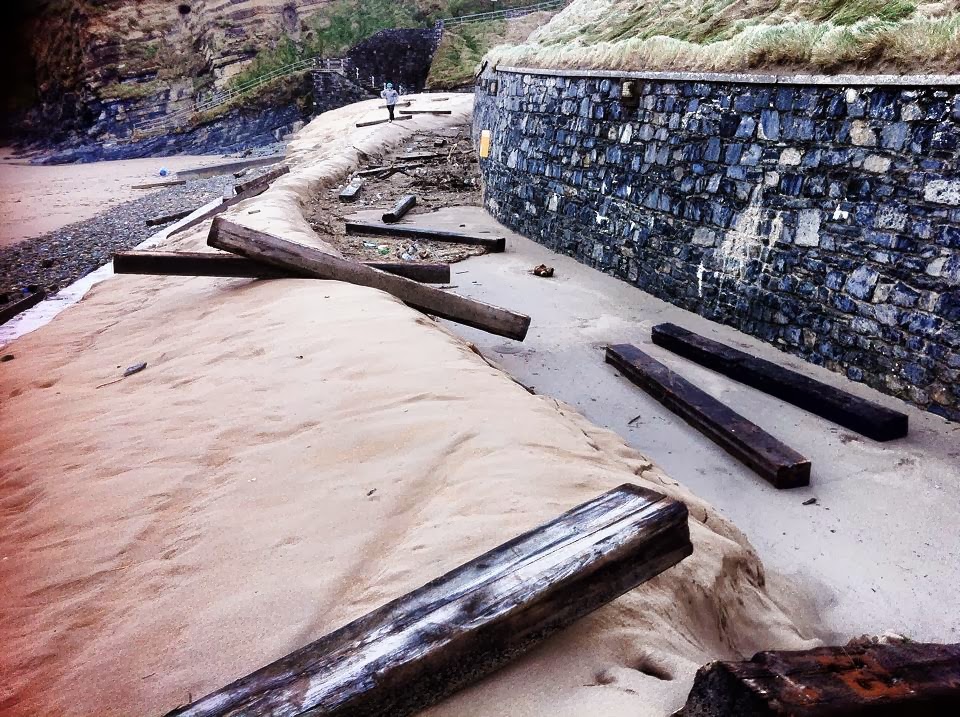 Ballybunion by Mike Enright.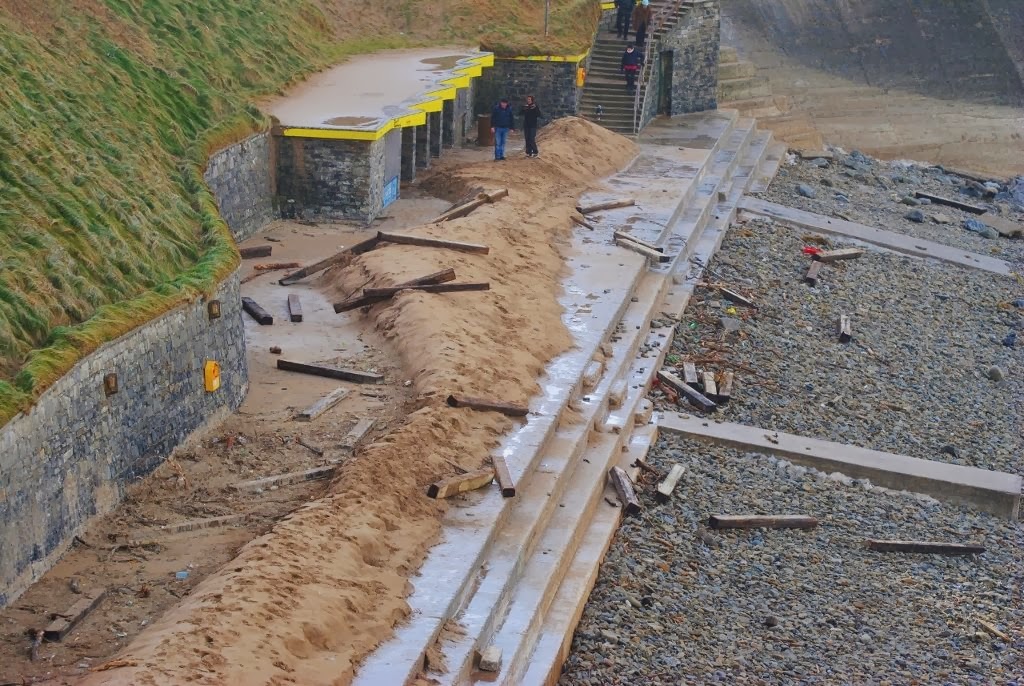 Ballybunion Main Beach, Friday January 3 2014 (photo by Francis Bennett)
<<<<<<<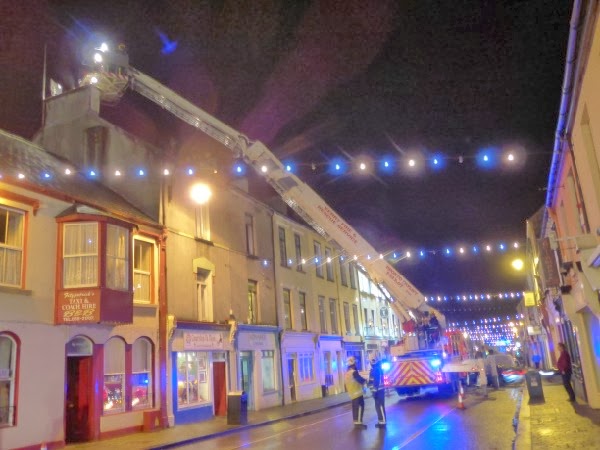 Tralee Fire and Rescue at the scene of a chimney fire in Church Street on Jan 2 2014
<<<<<<<<
The January Horsefair attracted a good crowd on Thursday last, January 2 2014. Here are a few shots from Market Street on the day.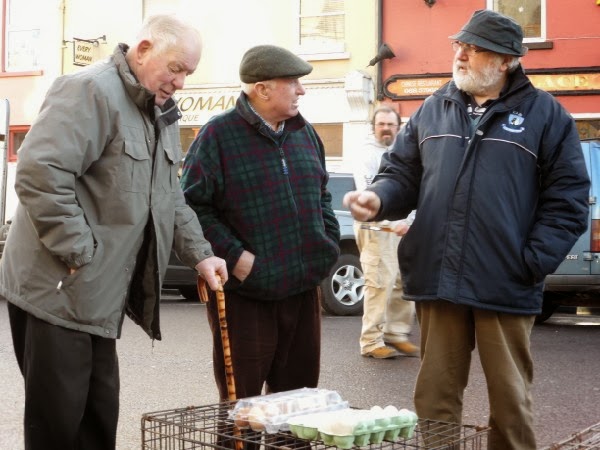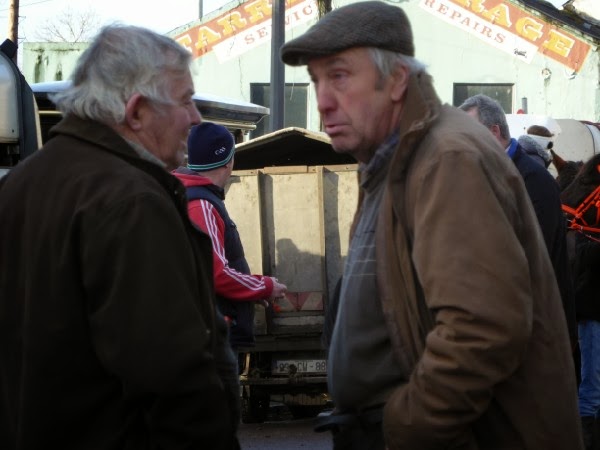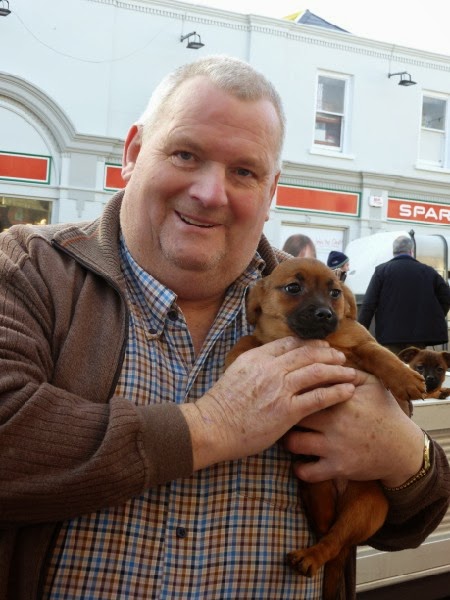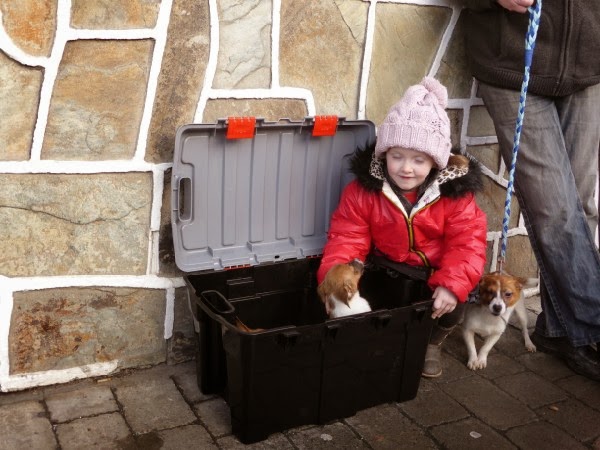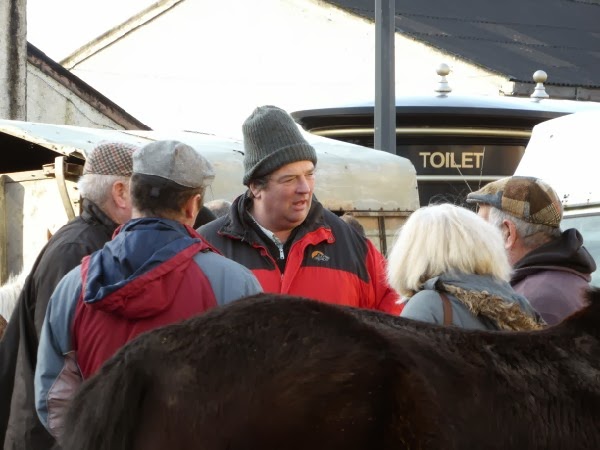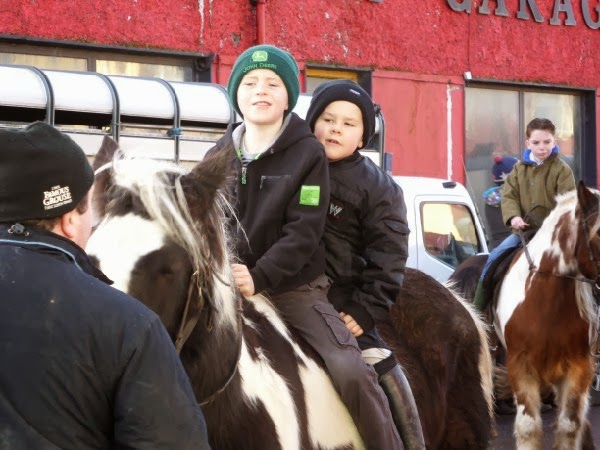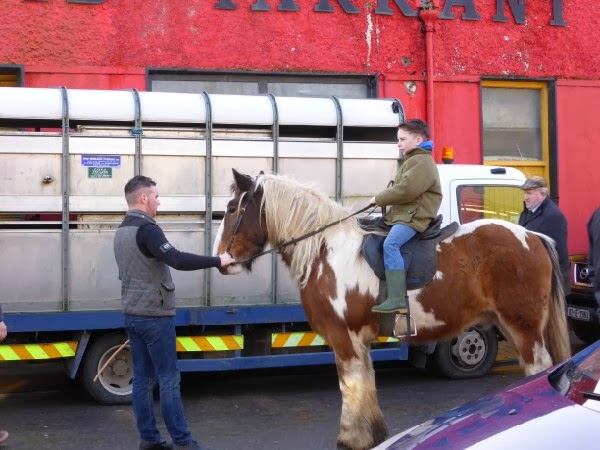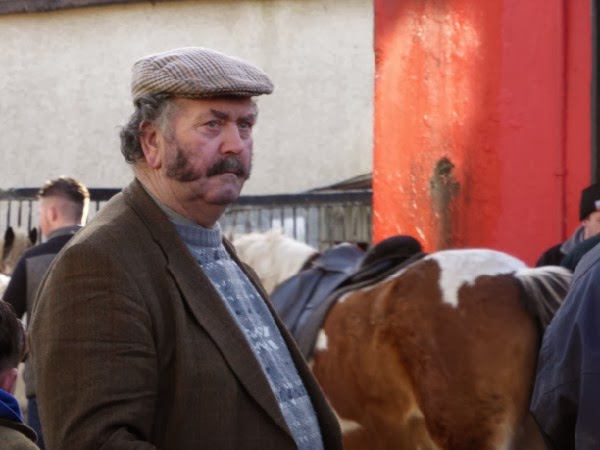 <<<<<<<
I'm wrong again on this one. It's not Norella or Eoin it's Paudie Moriarty with the lovely curly head of hair. The musician is Timmy Brosnan and Mick Regan, who had a pub on William Street near John B.'s, has been positively identified by his granddaughter who follows the blog from faraway.
<<<<<<<<<
Photo by Jim MacSweeney: Poem by Dick Carmody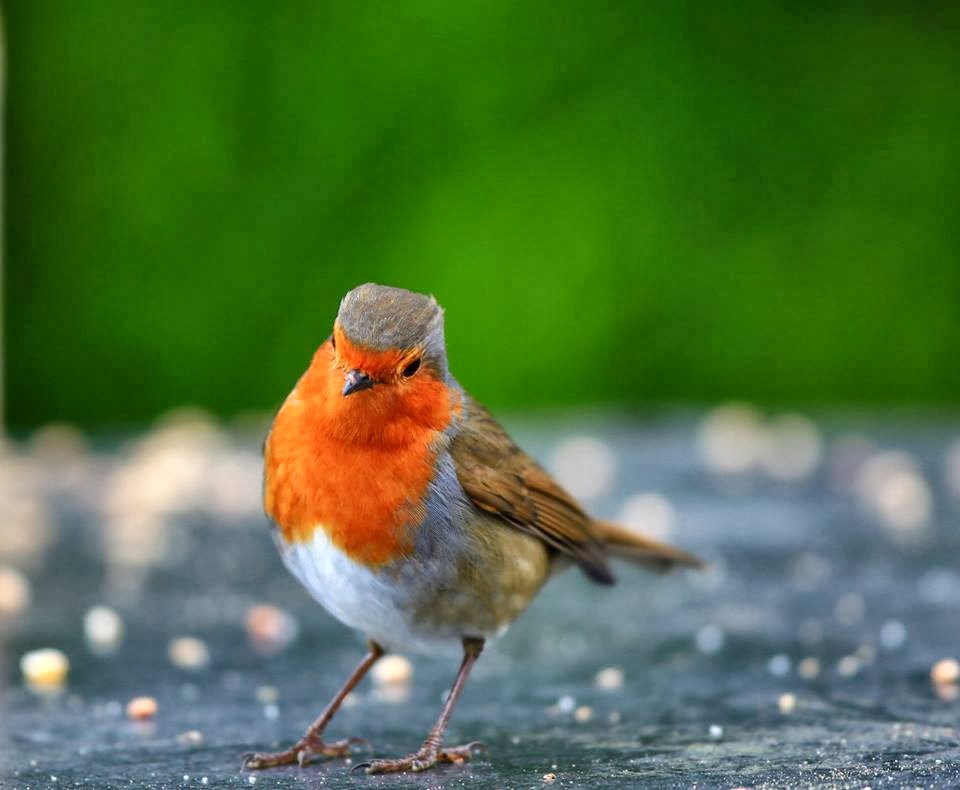 The
Robin……
…….companion for a reluctant gardener.
Reluctantly
I kneel to tend my garden, derived of some pride, devoid of great pleasure
Painstakingly
I toil to keep apace of mother nature, as weeds compete with work rate
Then
I am suddenly less aware on my ownliness, a companion ever present at my side
The
Robin makes his predictable welcome appearance to distract from my discomfort.
Red-breasted,
he sits proud upon the boundary wall to watch my laboured movement
Takes
pride in that he fanned the fire in Bethlehem's stable to keep the Baby warm
And
how the flames had burned his then colourless breast to testify his zealousness
Or
was it when he pulled the thorn from Jesus' brow on his way to cross on Calvary
And
now carries his blood-stained feathers as if to show his favoured ranking.
At
arms length he follows my every move, often playing hide and seek with me
Standing
tall or sometimes with head erect, motionless he stares me eye to eye
I
could believe him God-sent, no other bird in sight in hedgerow or on leafless
tree
Or
is it just that he sees me as his meal-ticket, as I gather and discard the
fallen leaves
Exposing
tasty morsels in the unfrozen ground to help him cope with winter's worst.
I
move along, hunched on bended knee, he follows cautiously close behind, beside
Sometimes
out of sight, I seek him out again and know I will not be disappointed
For
sure enough he's back again here, there and everywhere, not taken for granted
Now
gardening is less of a chore as I'm gifted a companion, my new forever friend.
©
Dick Carmody November,
2013.
<<<<<
A few photos from Aladdin on Saturday last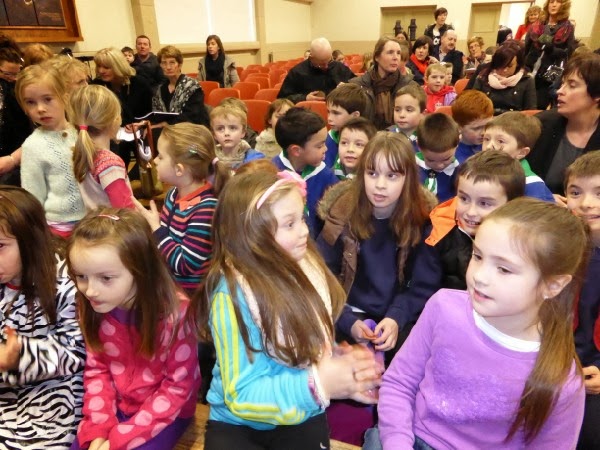 section of audience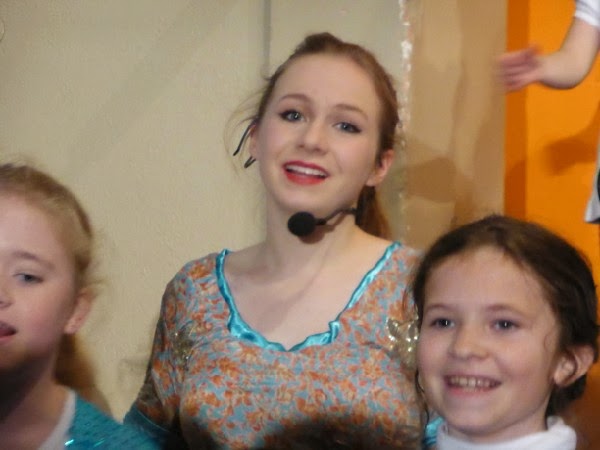 Evaun McElligott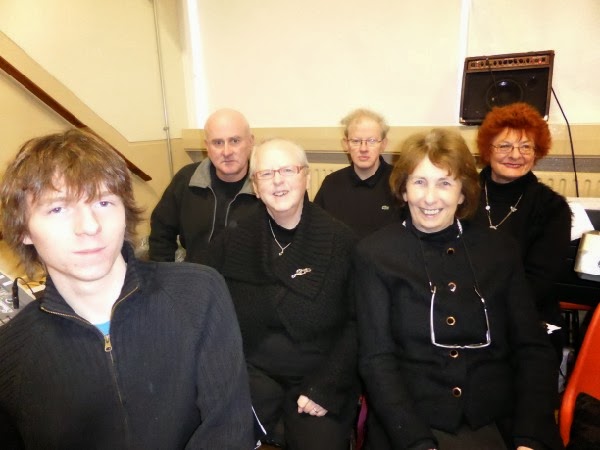 singers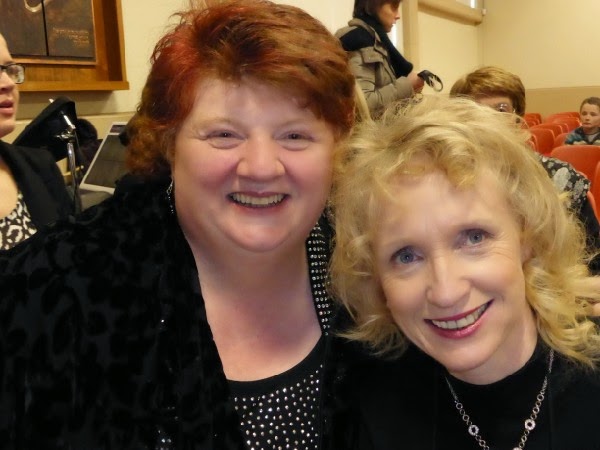 Frances and Catherine