November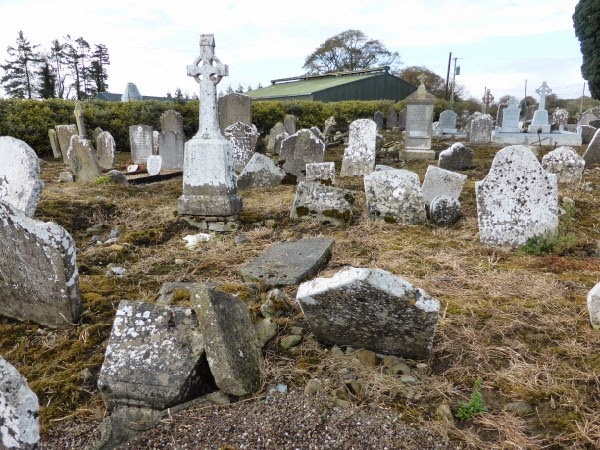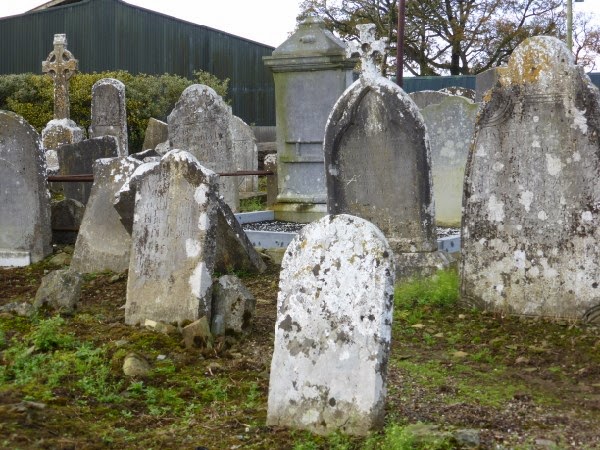 This is the time of year when we remember our loved ones who are no longer with us. I took these photos in a very old churchyard in Kilbrin in Co. Cork, where some of my paternal ancestors are buried. The local committee have done a great restoration and preservation job on the old graves.
Obviously different laws applied in the 18th century as to size of burial plot.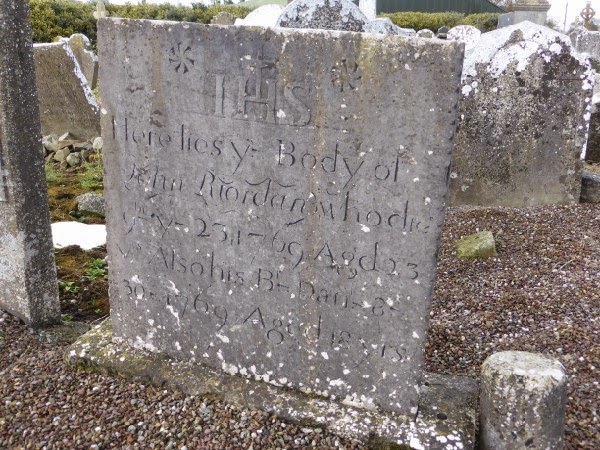 Many of the inscriptions are illegible but this one from 1769 was in great nick.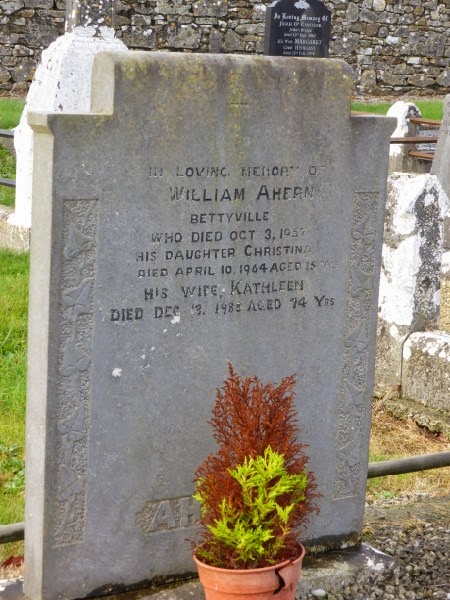 My parents and older sister are buried here.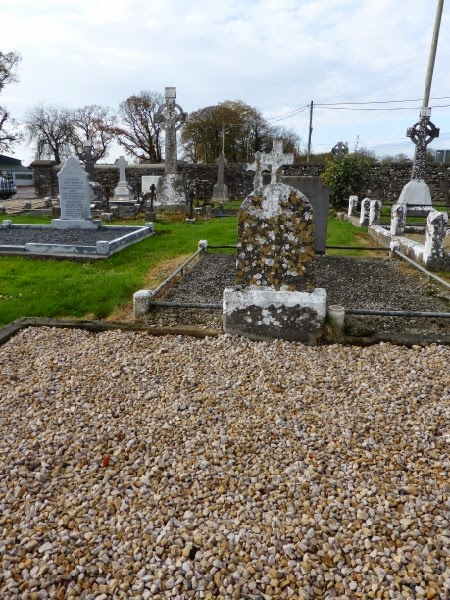 My grandfather is buried here. As far as we can make out, his wife, my grandmother, is buried with her own people. She died at a very young age, leaving my poor grandfather with six very young children to raise with the help of his kind neighbours. It is a great credit to him that he kept them together in very tough times. They and all of us, their descendants, are a credit to him and to the community who helped him to survive this awful tragedy. I pray with thanks for Philip Ahern of Knockalohert, Kilbrin this November.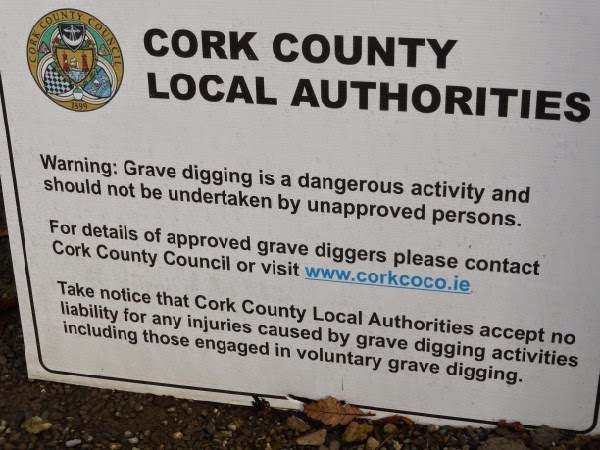 Sign at the entrance
<<<<<<<<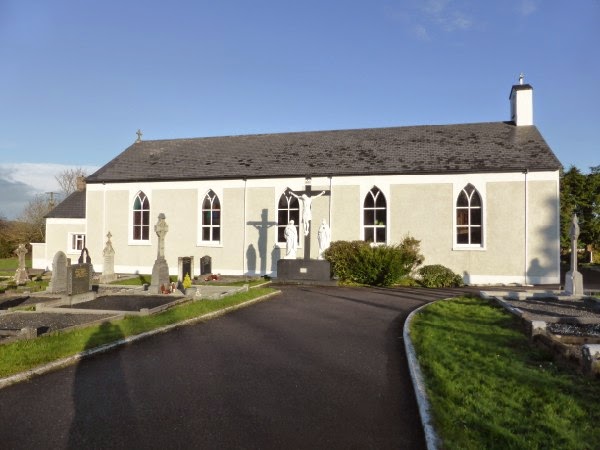 This is Lyre churchyard in Co. Cork where my maternal ancestors are buried.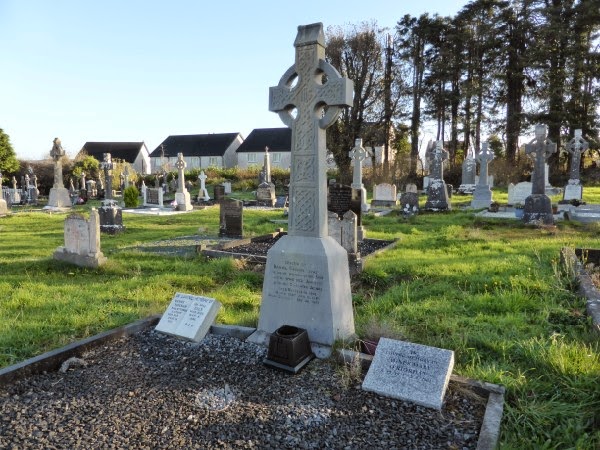 This is my great-grandfather's grave in Lyre. My grandmother is buried here
Lyre is a little village near Banteer in North Cork. My grandmother, Mary Cronin, was a lovely kind strong woman, who played a big part in my childhood. As a young girl she saw most of her family emigrate to the U.S. to a little town called Attleboro in Massachusetts. In the way of the times, people from a certain area emigrated to the same area in the U.S. so they had a little home away from home in the new country. Some of today's citizens of Attleboro have roots in this little North Cork village or its nearby neighbour, Banteer.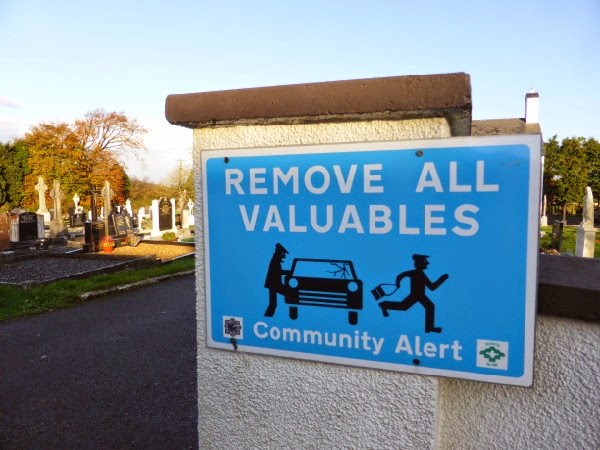 This sign at the entrance is an unfortunate sign of the times we live in.
<<<<<
Listowel Military Tattoo remembers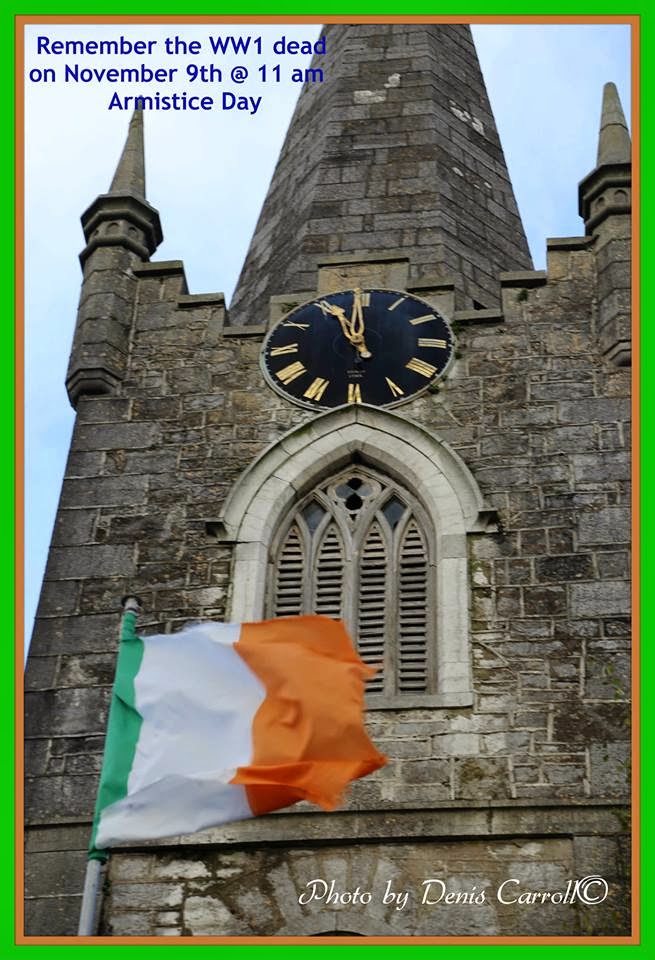 There will be a short Remembrance Service at the rear of St John's at the Remembrance Stone on Sunday 9th Nov. AFTER 11 o clock Mass to remember all those from North Kerry who died in WW1. A list of names will be read out. If you would like to check if your loved one's name is on the register, then you can call in to Jim Halpin's Museum in Church St..


<<<<<<
<<<<<<<


Tonight's The Night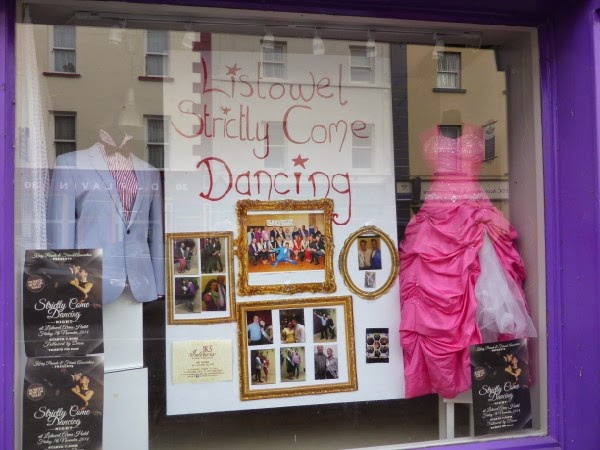 The very best of luck to all the brave participants. It promises to be a blast!