November, the month of remembrance of all our dead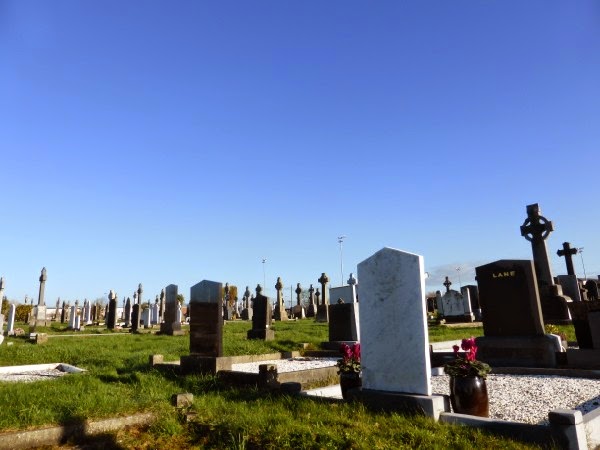 St. Michael's Graveyard, Listowel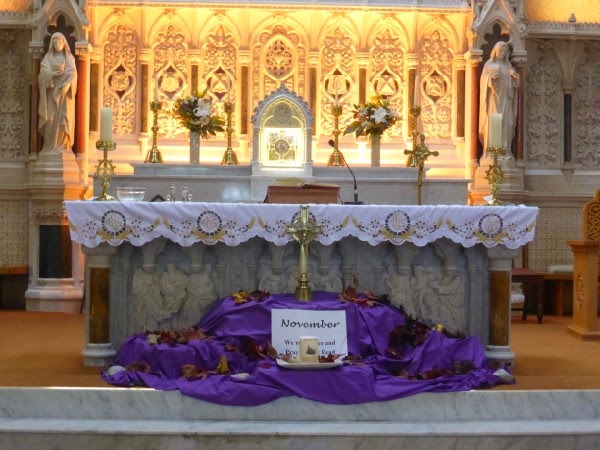 November altar at St. Mary's, Listowel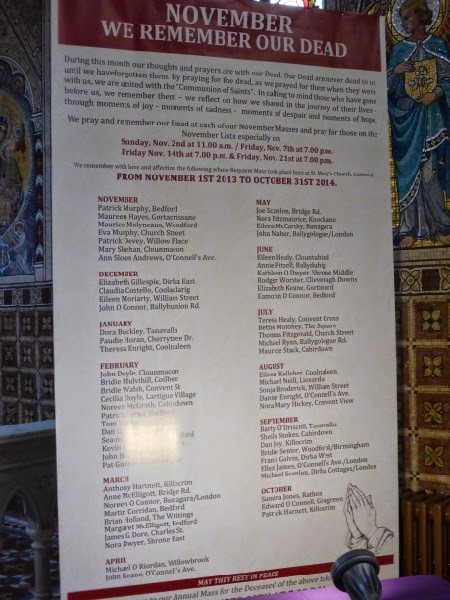 This list is displayed in the church during November. It has the names of all the people of the parish who died during this past year. May they rest in peace!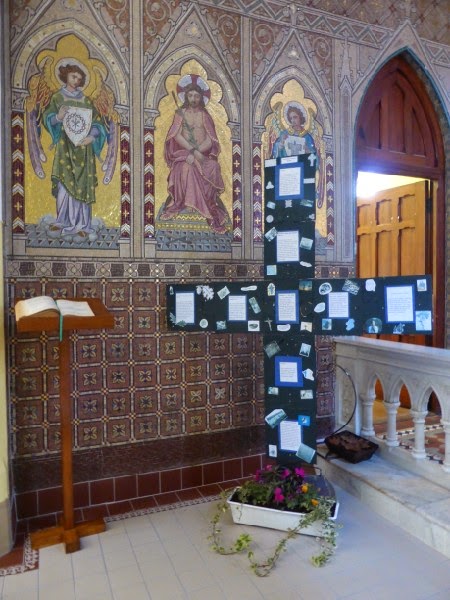 Don't forget Friday, November 28 is the day of the mass of remembrance
7.00 p.m. in the parish church
<<<<<<<<
Chance Meeting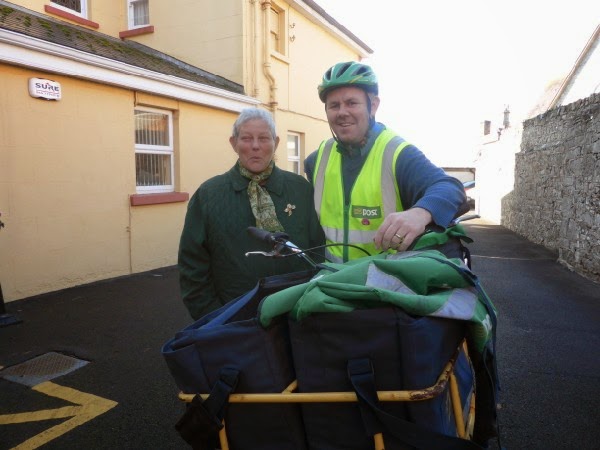 Tuesday morning at the parish office
<<<<<<<<<
The below two photos are from a great site for old Tralee memorabilia;
Historical Tralee and surrounding areas
Outside Caball's Shop in Lr. Rock St., 1929, Moss Moriarty, Jack Connor, Arthur Caball (1877-1939), Jimmy Caball (1915-2009)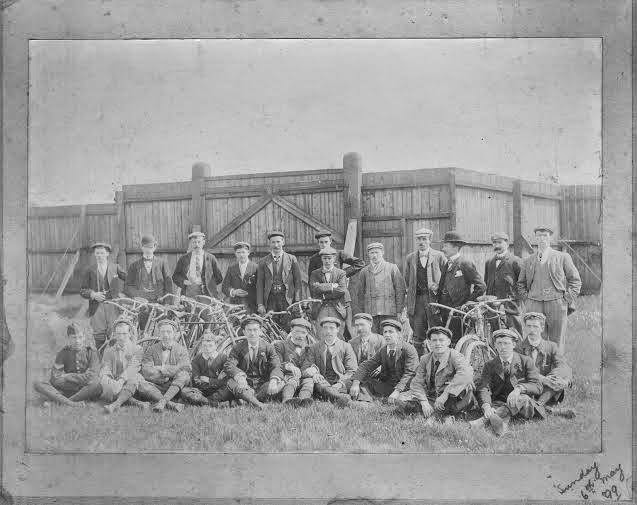 One of the first Tralee Cycling teams. They are pictured in the Sportsfield Tralee
on Sunday 6 May 1899.
<<<<<<<


From the RTE archive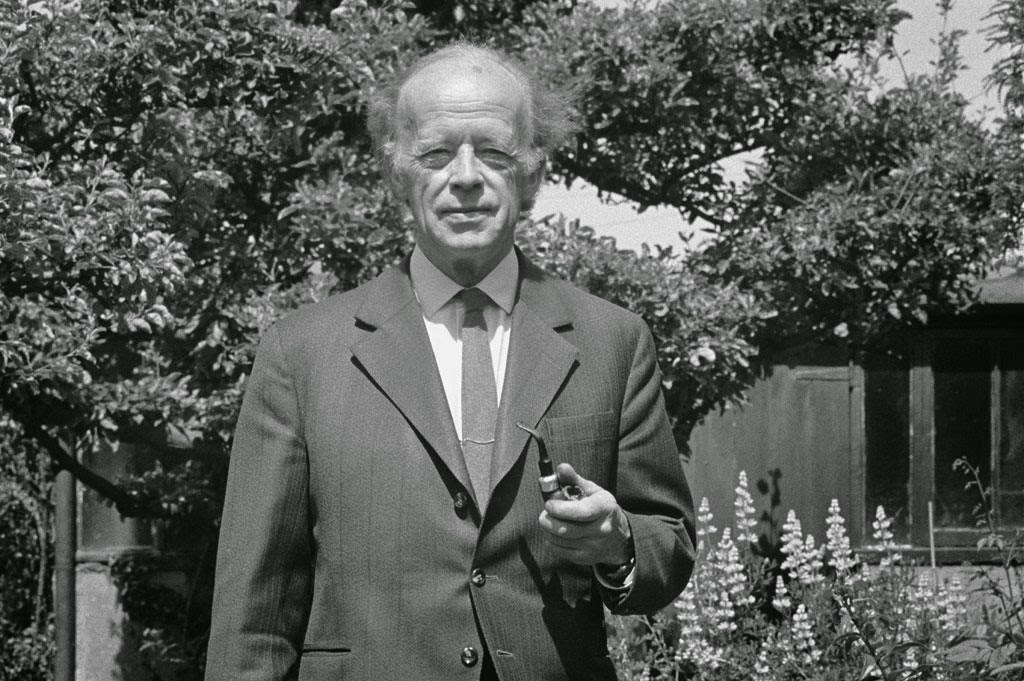 Lovely photo of the late Erskine Childers after whom Listowel Town Park is named.
<<<<<<