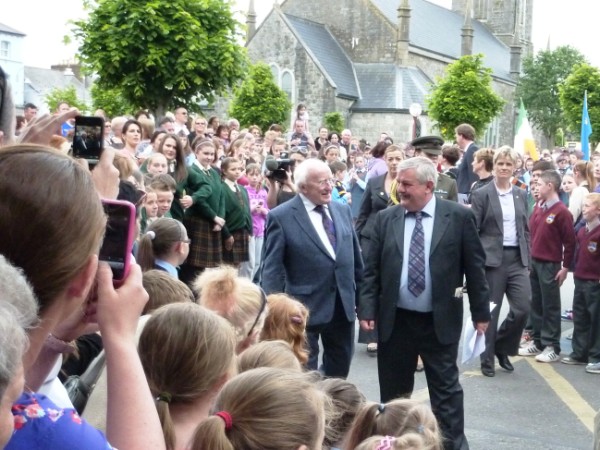 Michael D. Higgins with Sean Lyons approaching Listowel Arms where he officially opened Writers' Week last night.
>>>>>>>>>
From Herald.ie (the writer is not credited on the website)
Wednesday May 30 2012
HOW TIME flies. I cannot believe that it's 10 years today since the death of the Bard of Listowel, John B Keane.
It's hard to believe the voice of this brilliant man, playwright and author, has been silent for a decade.
From a room above his pub on Market Street in my Co Kerry hometown, John B surveyed his kingdom, giving us world-renowned plays, and even a weekly column in the Herald.
From his little eyrie he crafted the flow of humanity into unforgettable prose.
John B was a classmate of my elder brothers. He was a private man and he could be caustic in his way, not suffering fools gladly.
I remember an American visiting his bar once. Before he left he told the writer that he really enjoyed meeting him, but he had a complaint: "There is no lock in your men's room."
The playwright replied: "Musha, you needn't worry your head about that. I'm here for 30 years and there was nothing ever stolen from that place."
Listowel Writers' Week starts today. It's a fitting tribute to the great man.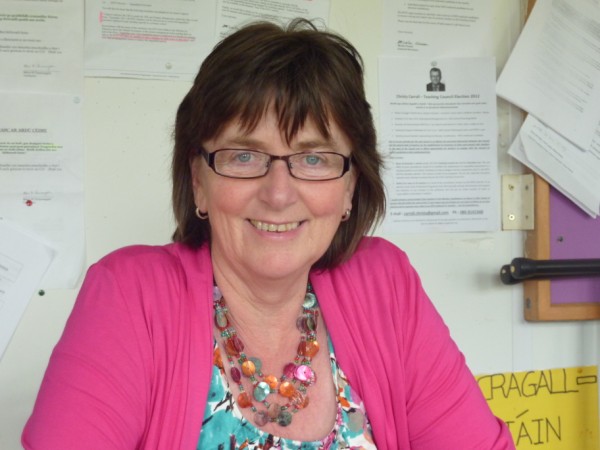 One of the first events of Writers' Week was our schools' programme. Áine Ní Ghlinn, writer, poet, lecturer and journalist visited 5 schools in North Kerry on Tuesday and Wednesday. My picture was taken in Gaelscoil Lios Tuathail.
>>>>>>>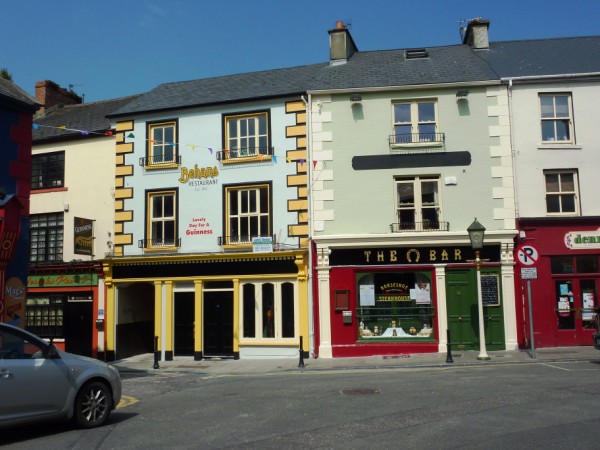 Looking good! This is how this corner of William St. will look. Renovations continue in The Keg, now rebranded as Behans.
>>>>>>>>
Now to something far more serious: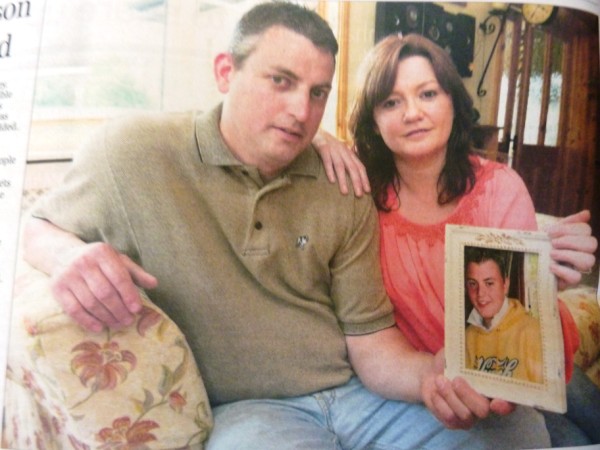 photo by Dominick Walsh
'Anyone
can give up, it's the easiest thing in the world to do. But to hold it together
when everyone else would understand if you fell apart, that's true strength.'
~Jane Addams

Cora O'Brien could have given up but she didn't. Out of her immeasurable grief and desolation at the loss of her lovely son, she has found the strength to reach a hand of help to other people struggling with thoughts of suicide and self harm. I am printing here Majella O'Sullivan's article from Friday's Irish Independent.
"CORA O'Brien has no idea what
caused her teenage son David to take his own life five years ago.
She and her husband Martin and
their two younger children have understandably struggled to come to terms with
it since.
However, she feels strongly that
parents need to talk to their children about suicide the same way they would
about other topics like drugs or alcohol.
"We just have no clue what
happened," she told the Irish Independent. "There was no one thing
that you could say was big enough by any means for him to do that."
David was in hisLeaving Certyear at St Michael's
College in Listowel, Co Kerry.
The popular student had filled in
his driving licence application, hoped to study in the University of Limerick
the following year, coached his school's basketball team and worked two jobs at
weekends for pocket money.
"There was just no possible
way you could think he was depressed, if anything he was the opposite,"
his mother added.
Mrs O'Brien is hoping to break theGuinnessworld record of getting as
many people as possible in the one place dressed as nuns to raise buckets of
money for Pieta House — the self-harm and suicide prevention organisation.
"I think a lot of people don't
even know Pieta House is there or about what it does, so this is about raising
awareness that there is help out there," she said.
'Nunday' in Listowel will be on June
30, and Mrs O'Brien is hoping the idea will inspire people to turn up to help
break the record of 250, which she hopes they'll easily achieve.
"Well, I have 500 habits so
hopefully we'll get enough heads to put them on," Mrs O'Brien said."
– Majella O'Sullivan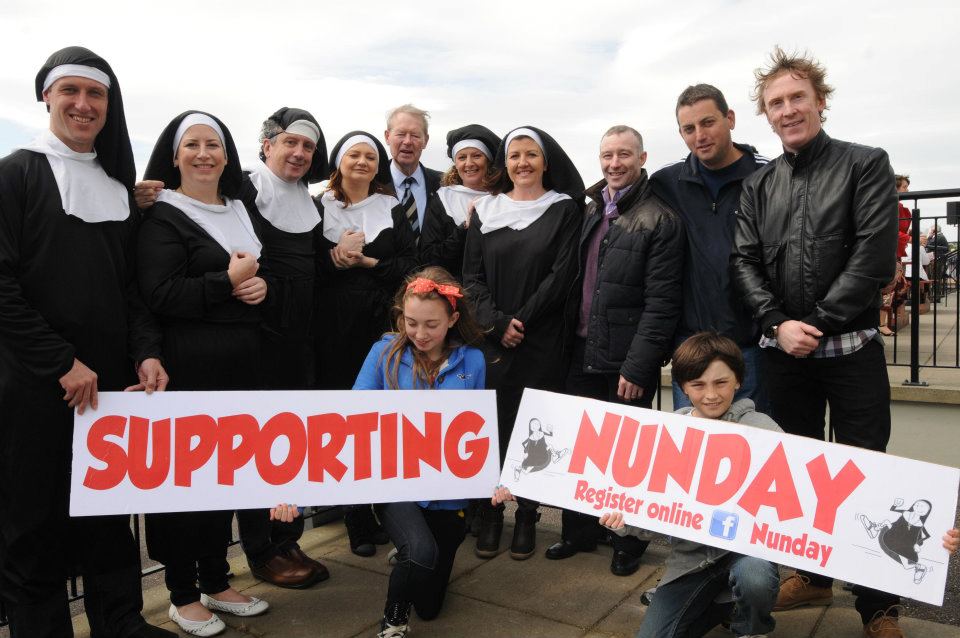 I urge everyone who can to make it to Listowel on Saturday June 30th 2012 at 5.30. If you can call to Finesse, Christy's, John B's or Easons in the next few weeks, you can pay your €20 there, collect your habit and get all the paperwork out of the way before the event. You can register online at http://nunday.eventbrite.ie/
If you can't make it to Listowel or if dressing up as a nun is a step too far for you, you can also donate to the charity in the above shops or through the website.
>>>>>>>>>
I got lots of great pictures at opening night of Writers' Week. I'll post them next week,D.V.