Due to popular demand, Monday's post is coming to you a day early.
There will be no post tomorrow.
>>>>>>>>
Excitement was building to fever pitch all week. The whole town was behind the O'Brien family and looking forward to a good day on Saturday.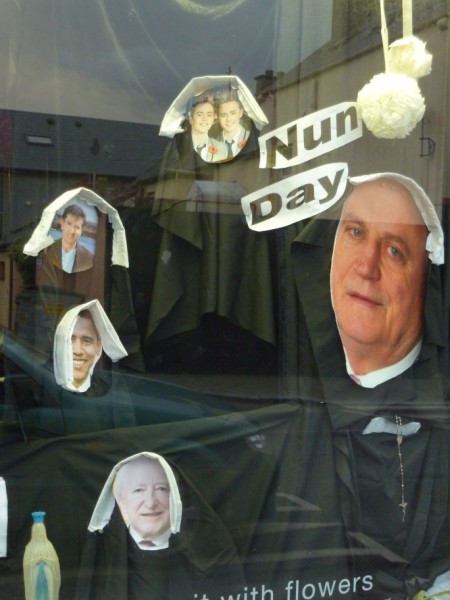 Betty McGrath had one of the more imaginative window displays but lot of businesses took on the nun theme for their windows. Fair dues, all!!!!
By 5.30 the town was a sea of black and white, with all roads leading to the sports field.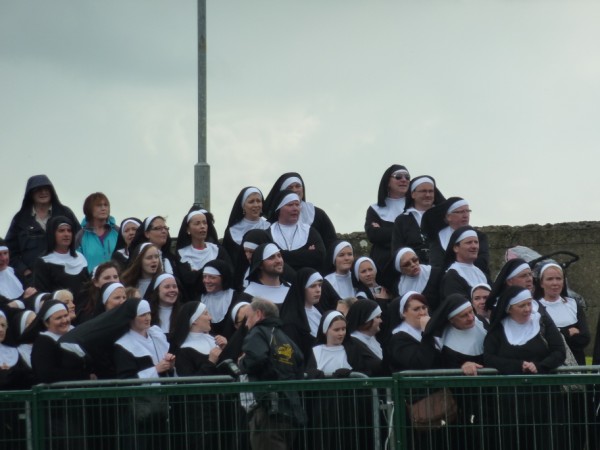 The weather was begin to spit rain as we headed out.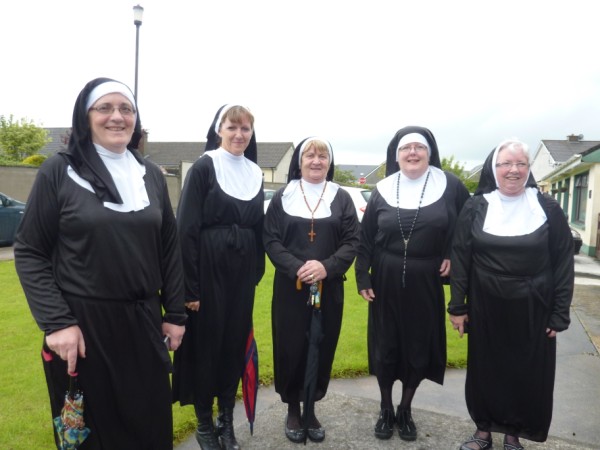 We had to wait for our 3 unlikely looking postulants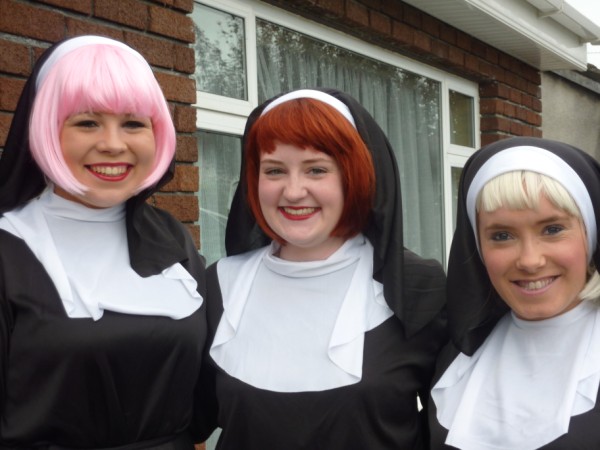 There were a few familiar faces who had taken the veil for the evening and a lot of un nunlike behavior on display.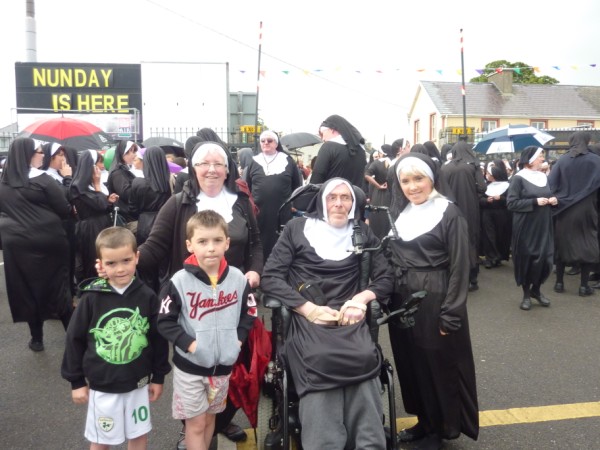 Cogans en famille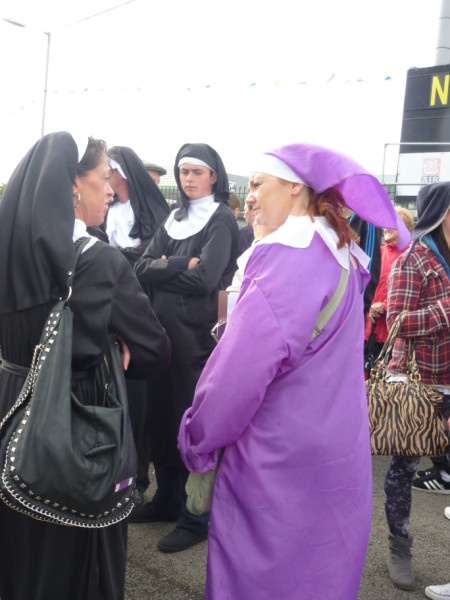 Cora O'Brien directing proceedings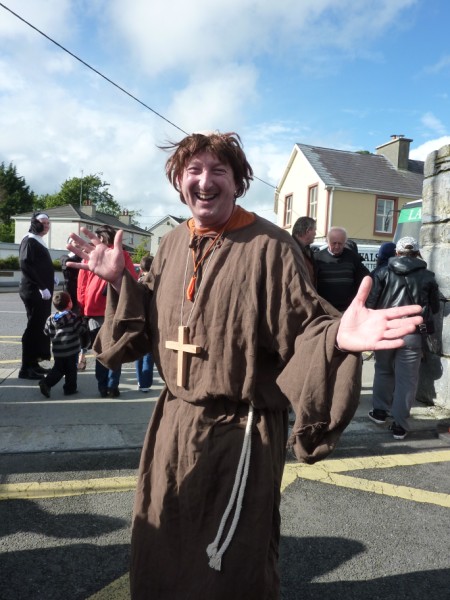 Friar John having a laugh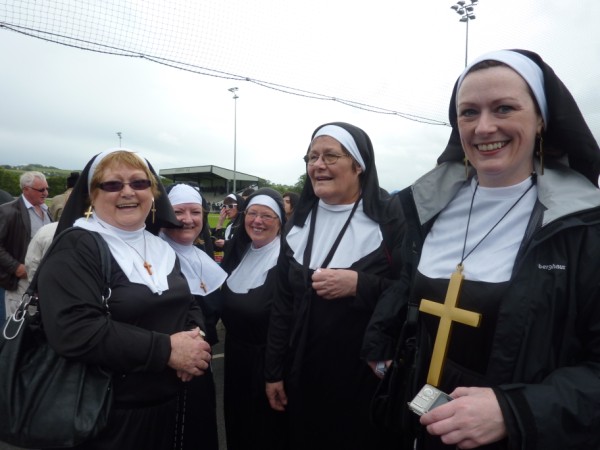 Brenda, Maura and the little sisters of the bookshop
Nora Relihan, Helen and Róisín Kenny, Sr Maisie and her postulant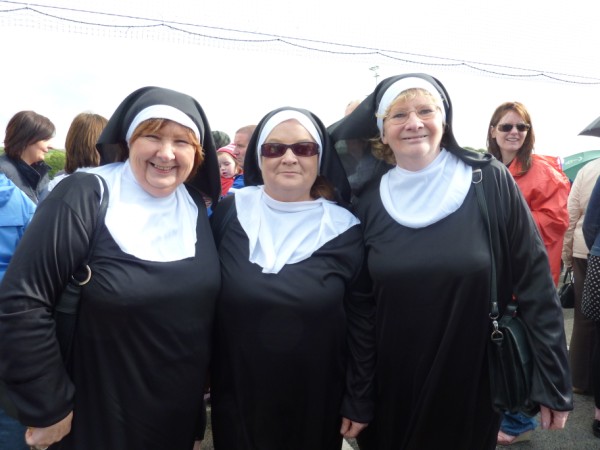 Noreen Brennan and sisters in every sense of the word.
Checking the iPhone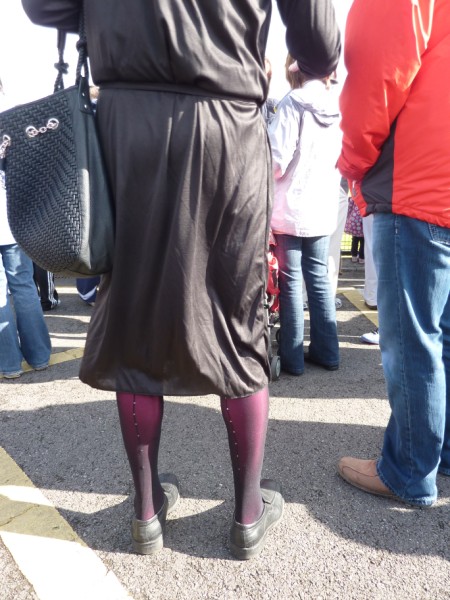 Are my seams straight?
Betty McGrath has a word in the ear of the reverend mother.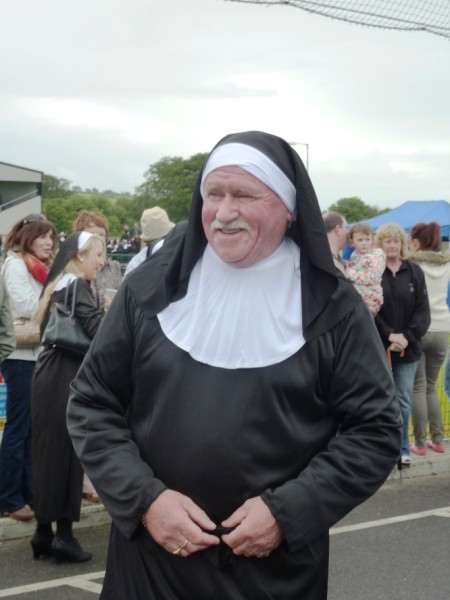 Patsy Kennedy looks every inch the part.
Jer Kennelly shared a great video of the event.
http://www.youtube.com/watch?v=wjoNFLtq3Yg&feature=youtu.be
In case there was any doubt, the record was well and truly beaten. Listowel on June 30 2012 had over 1400 people dressed as nuns in the same place at the same time. Look out for us in The Guinness Book of Records.
>>>>>>>>>
Don't forget that it was all done to raise awareness of the tragedy of suicide and the work of