Love for Sale
Cork Street Photography during Covid by John Tangney
<<<<<<<<<<<
Neighbours in O'Connell's Ave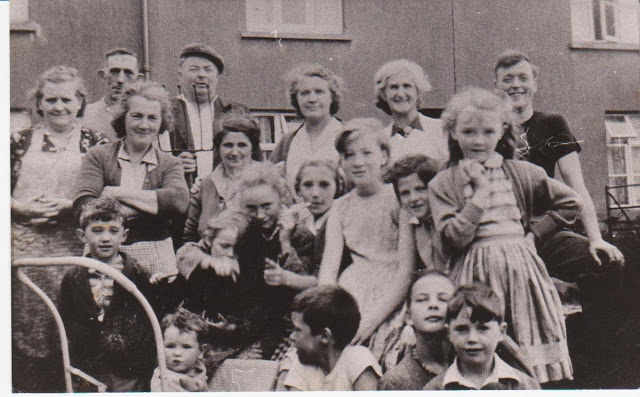 When Maria Sham sent this photo in 2016 here is what she wrote to accompany it.
"A little added history to the O'Connell's Ave photos.
Tadhg and Mary Murphy came from Brosna. They lived in the house next door to my home in Clieveragh when I was a teenager.(where the Grimes family lived after that). They had four girls: Bridie, Kitty, Mary (known as Babe) and Eileen. They moved to O'Connell's Ave in the late 50″s. Somewhere in the sixties, they moved to England. Mary spent some time in Alberta, Canada but I believe moved back to England. Bridie married a Mulvihill man from Tarbert and passed away a few years ago. Don't have an update on the others.
Molly Coppinger was married and living in England. After her husband died she moved to NY and was a housekeeper for a very prominent English movie producer/director called John Hayman (not sure of the spelling) for many years. I remember visiting there for dinner on 5th Ave in that luxurious apartment. She met all of Hollywood in that capacity. Elizabeth Taylor, Ingrid Bergman,
Richard Harris etc.

Jackie Hurley was in some way related to my father. I believe it was through the Reidy family since my grandmother was a Mary Reidy.
Just a little additional background on those whom I remember."
Thank you Maria. Your old photo has brought back happy memories to so many people.
Again can I make my appeal. If anyone else has old photos or stories, will you please share them. They mean very much to a very scattered Listowel diaspora.
<<<<<<<
Funeral in Dún Chaoin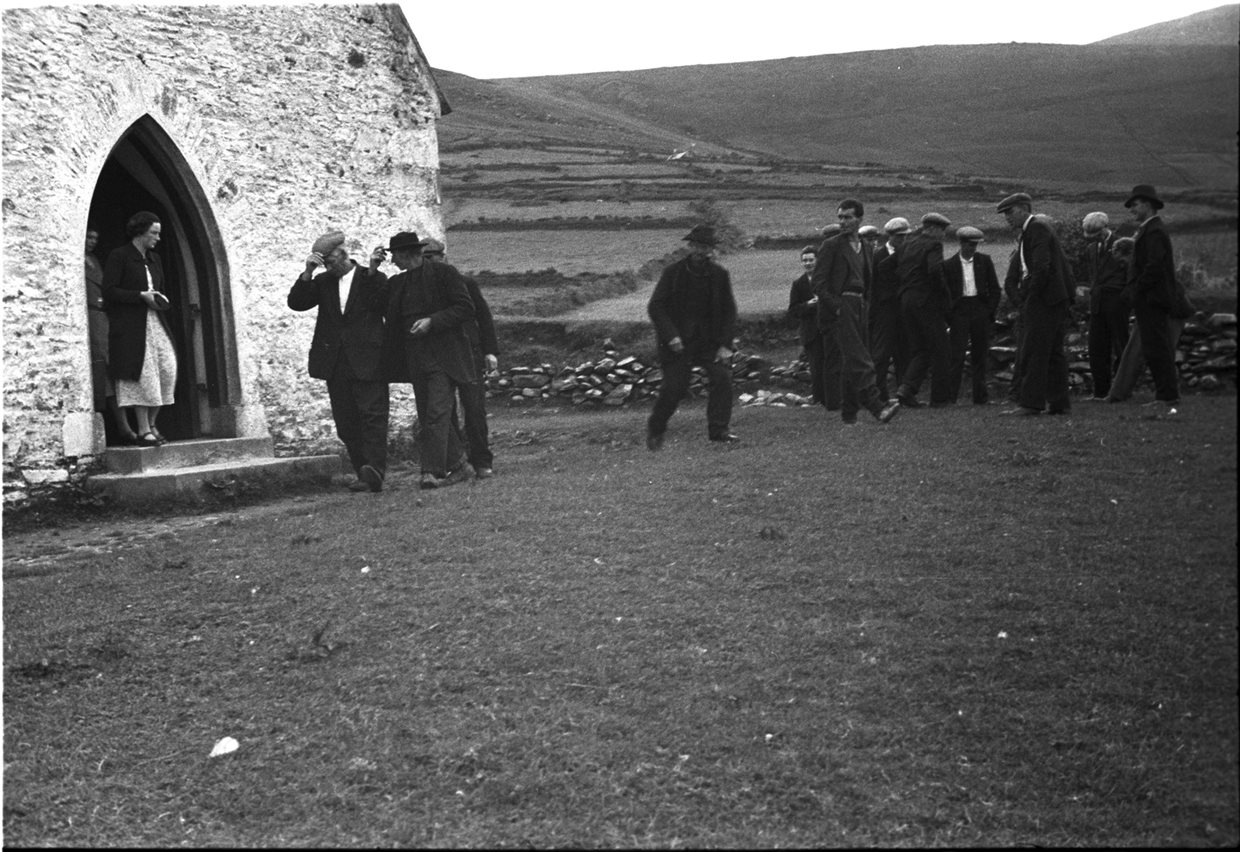 A child called Mary Casey of Leithead, Co. Chiarraí submitted this story that she heard from her mother to the Schools' Folklore collection. The image of Dunquin church is from the Dúchas collection.
It is the custom that when a person dies a friend or relation of the dead person will wear the clothes for three Sundays in order that the person that dies will have them in the next world. On saturday evening after the person is buried at sunset the woman of the house puts out the clothes on the back of a chair. The person that is going to wear them will come, and call the person that is dead and say, "Come and take your clothes for God's sake or else give them to me and I will wear them for you". After that the person will wear them three Sundays.
<<<<<<<<
It's Marmalade Time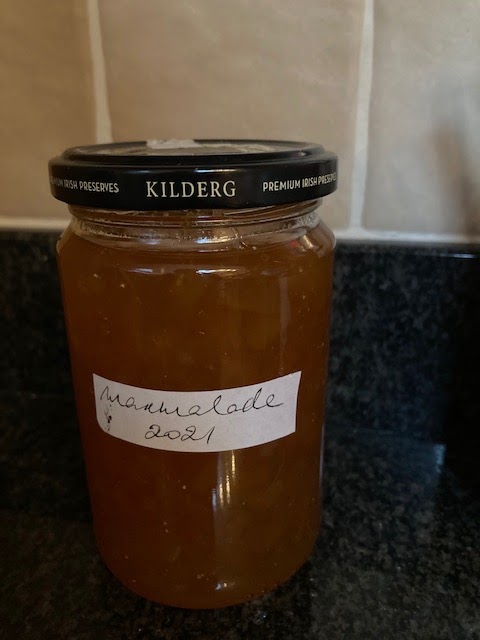 It's that time of year when my kind neighbour makes marmalade for her family and friends. There is simply no comparison between the taste of home made marmalade and the shop bought stuff.
There was a time when everything was seasonal. Marmalade in January, fruit jam in the summer, blackberry and apple in the autumn and mincemeat in winter.
Vegetables too were eaten in season. My late mother-in-law who grew a great variety of vegetables often referred to this season as The Hungry Gap. This is the time when Winter vegetables are finished and the spring crop isn't in yet. Before freezers and dried vegetables, families ate tinned peas or cut and come and other dark green hardy vegetables.
<<<<<<
A Book Recommendation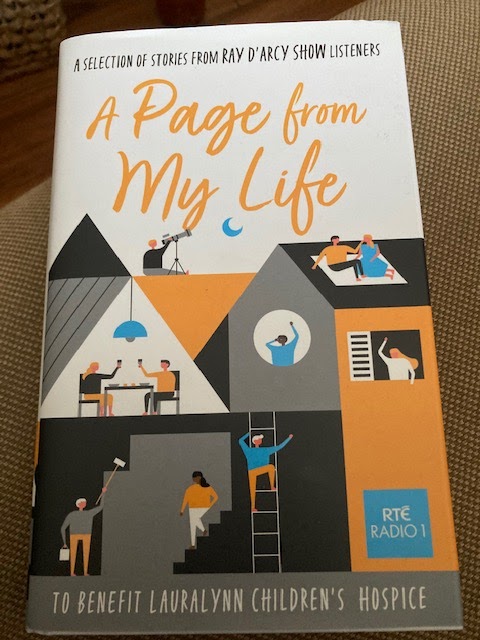 Every house should have this book. It is an ideal book for dipping into for a quick read. I had been reading stories at random and telling everyone who would listen how great they were.
My favourite was a story called Darby's Daughter. I had cried and laughed over other stories but this was the one that stood out for me.
Serendipity is the finding by chance something good or valuable. Unknowingly I had chosen as my favourite story a tale written by a local man, Declan O'Connell.
I wont spoil the story for you but I'd highly recommend you read it.
Declan is a born story teller.