I hope to resume normal blogging on Monday, after my Christmas holidays. Today I'm giving you a few photos that I took during the 12 days of the peaceful season.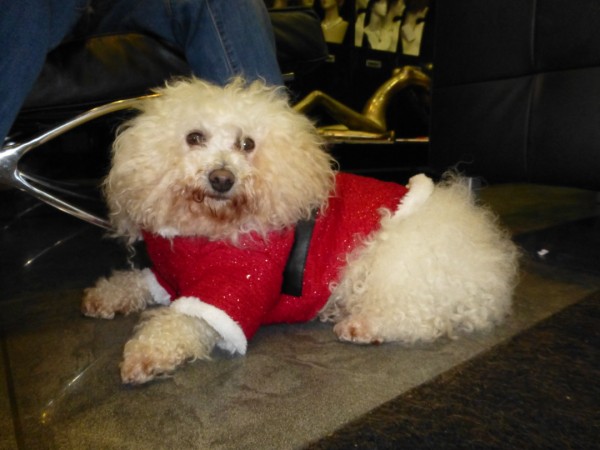 This is Tia. She was at work meeting and greeting the customers in Changes on Christmas Eve.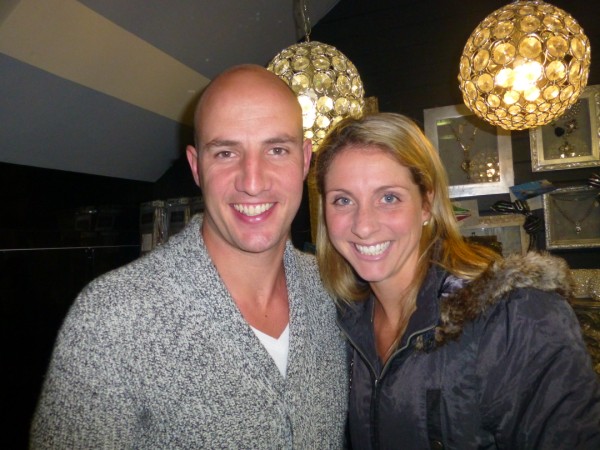 I met Listowel's golden couple, Tadhg and Nicole Kennelly, home for the holidays and looking forward to the launch of The Gathering on New Year's Eve.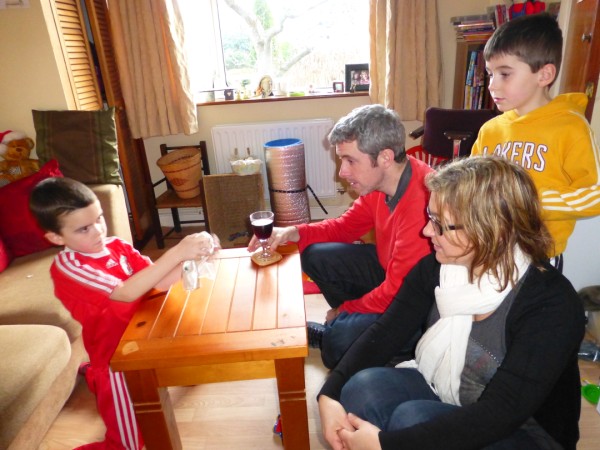 Christmas for me was a family time. Here, my grandson, Killian, performs a magic trick for his family. Happy, innocent days!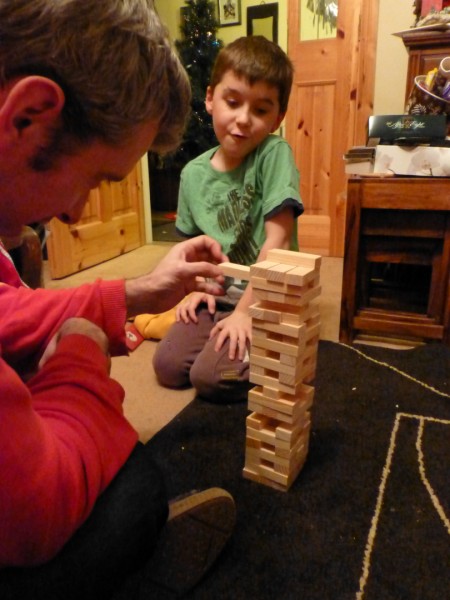 Lots of fun and games.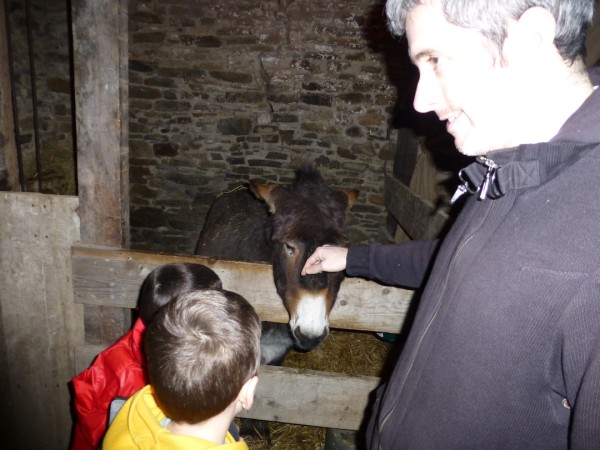 We visited the live crib in Duagh. It has a real donkey, 2 sheep called iPad and iPod, a goat, 2 hens and a cock and it's all housed in a real stable. I recommend you visit before it is all dismantled after the weekend.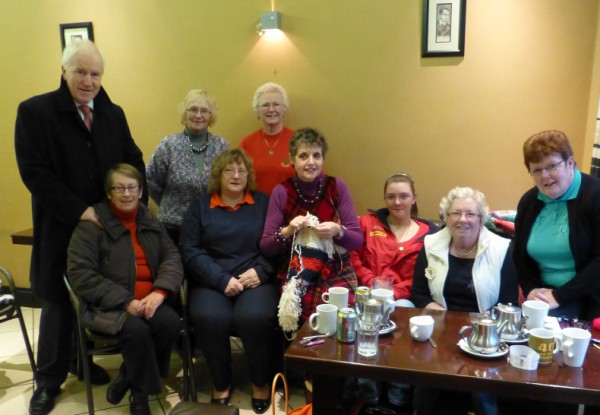 Minister Jimmy Deenihan posed for a photo with the Knitwits ladies in Scribes.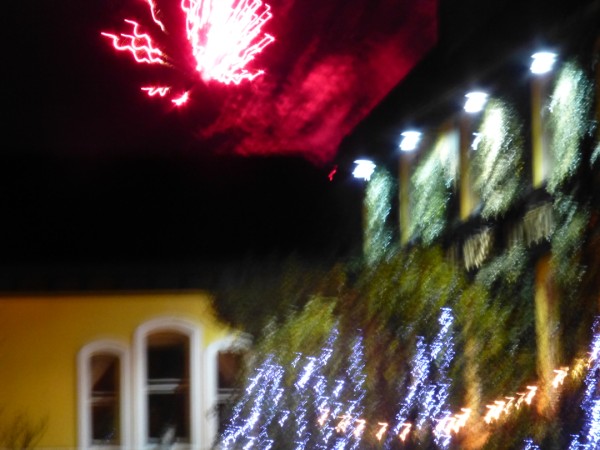 I enjoyed the fireworks display in The Square.
Seán McKenna and Clíona Cogan in The Square.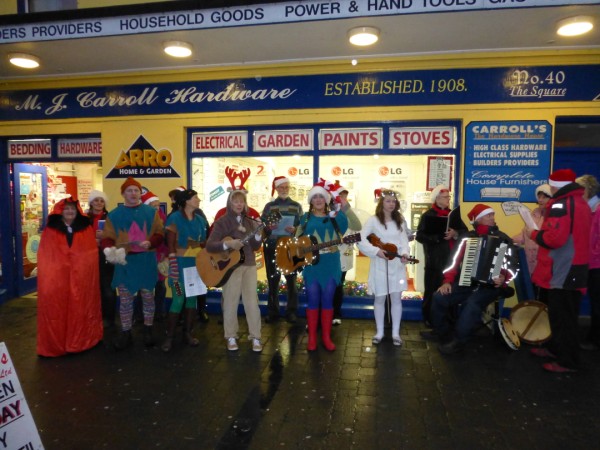 The folk group in fancy dress enlivened a wet and gloomy day in town.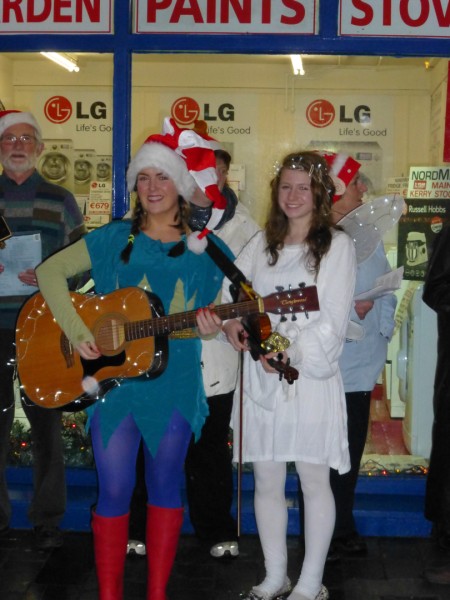 Mary Moylan and Evonne MacGillicuddy get us into the party mood.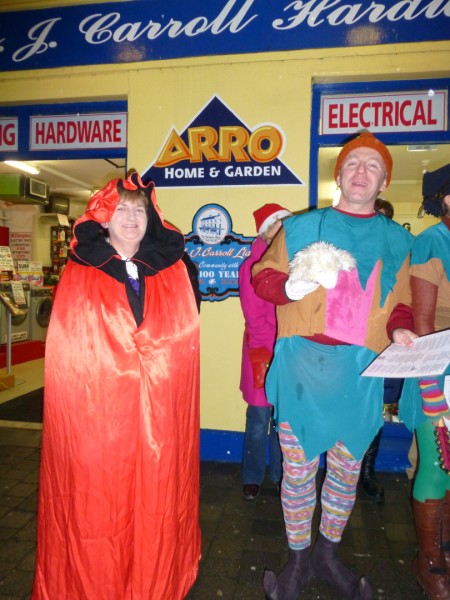 Helen Moylan and Paddy McGillicuddy. Will you look at the state of him in those tights!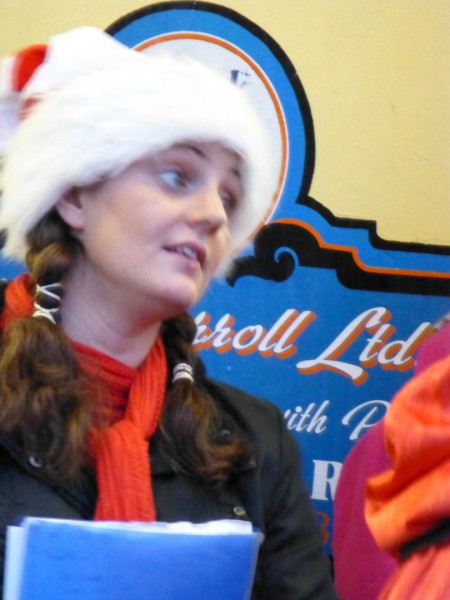 Tina Enright.
<<<<<<
https://www.facebook.com/media/set/?set=a.579512125398365.152463.100000187487675&type=1
The story of last Sunday's drawn North Kerry Final in photos on Eabhnait Scanlon's page.
The replay is on Sunday in Listowel. It promises to be a cracker!
May the better team win!
>>>>>>>
Minutes of December Town Council meeting:
https://www.facebook.com/notes/jimmy-moloney/minutes-listowel-town-council-meeting-031212/10151399134356042