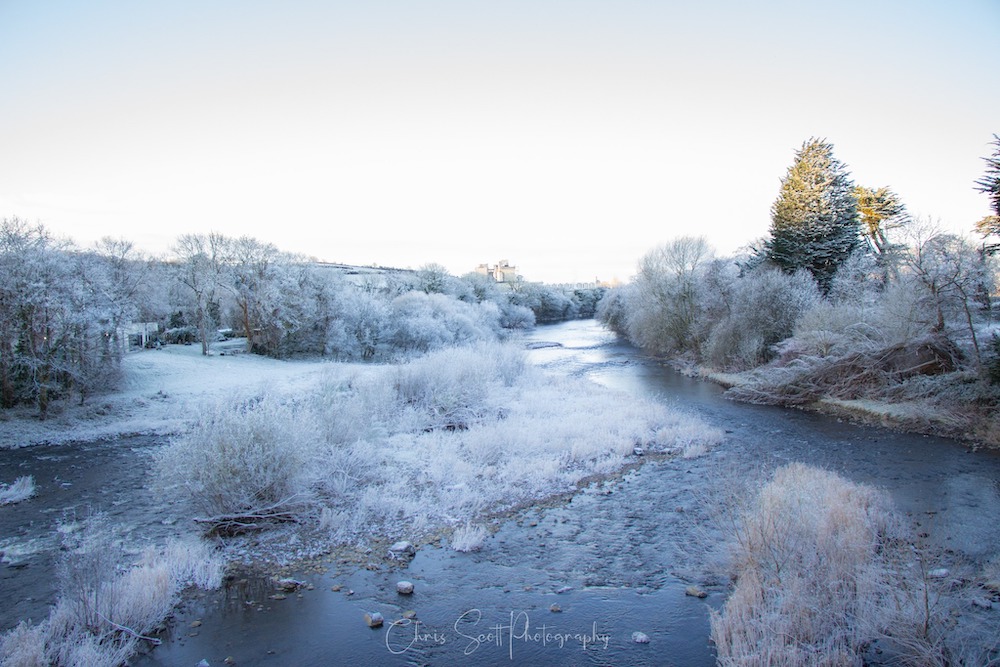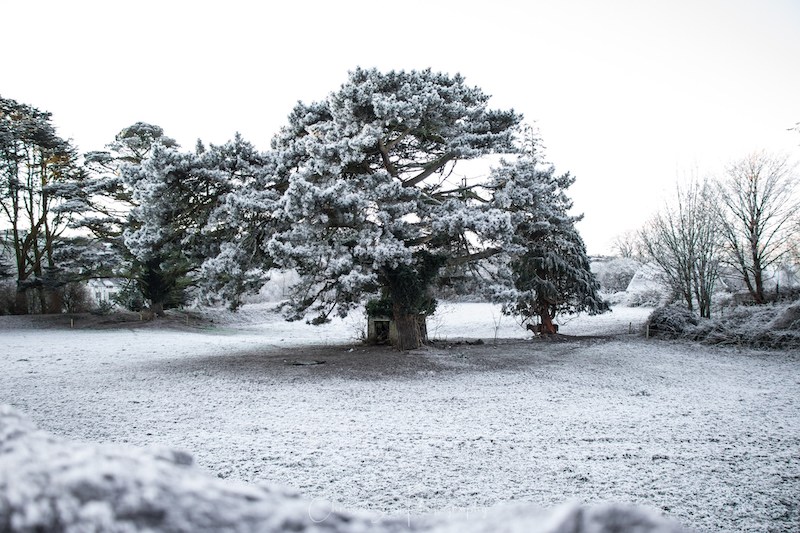 <<<<<<<<<<<<<<<<<
The Last of my Photos from the Garda Centenary Celebrations 2022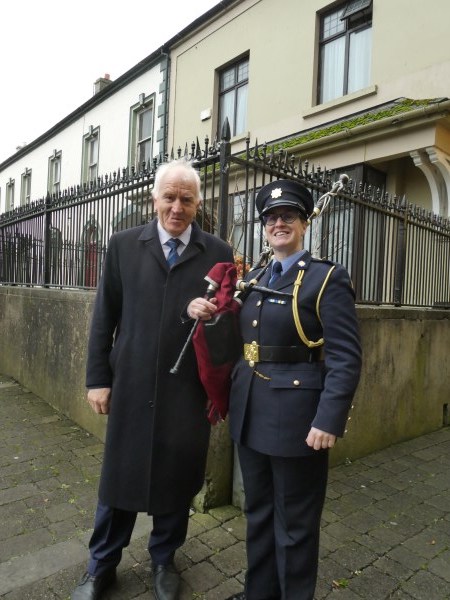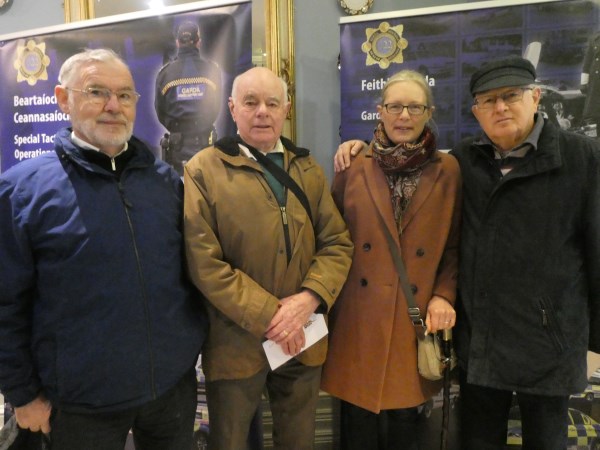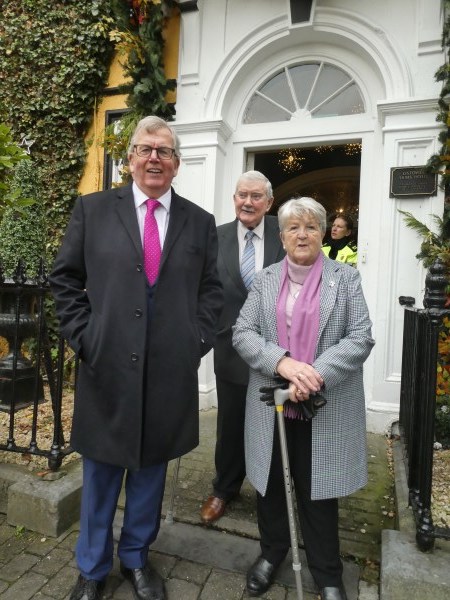 <<<<<<<<<<
Singing Stars of the Past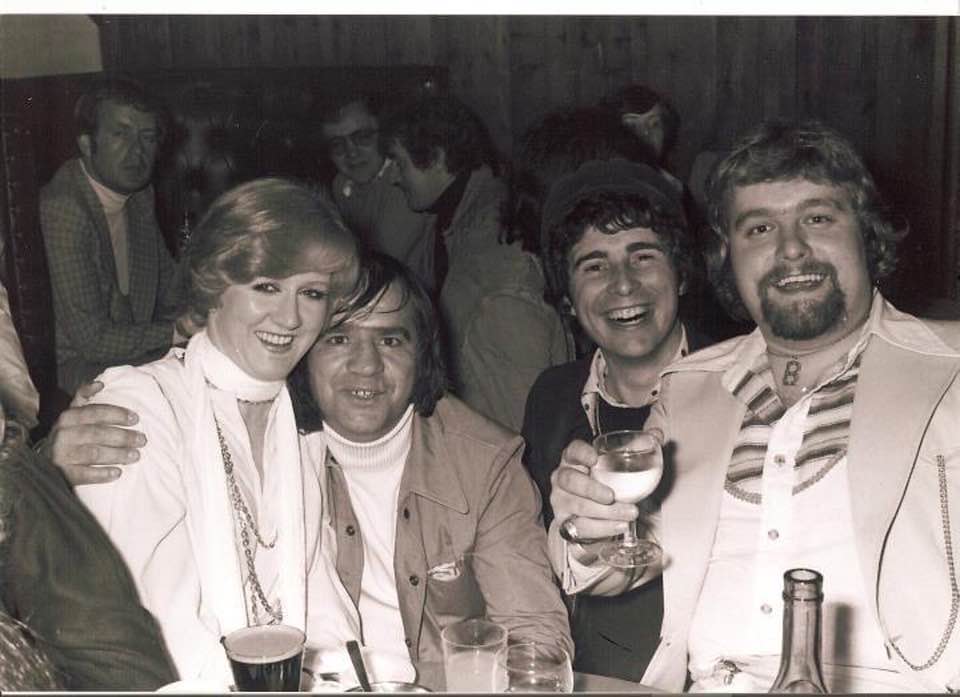 Eileen Reid, Joe Dolan, Tony Kenny nd Brendan Grace (photo shared on Facebook)
<<<<<<<<<<<
Folklore from Listowel in the Ducas.ie Collection
Frank Hoffman who was killed in the troubles in Tralee was a great concertina-player. After his death his comrades were planning an ambush in a barn and they heard his tune played outside on a concertina. They put off the ambush and 'twas well they did as a trap was laid for them and they'd all be wiped out.
(T. T. Doyle Tanavalla)
"The men who crucified Our Lord have to roll barrells in heaven as a punishment. Thats thunder! (Hickey Ballybunion).
There was a churchyard in Behins long ago and men ploughed up bones there and never buried them again so they got the sickness and died.
There was also a churchyard in Listowel at the back of Feale View (Sweetnams) now the property of Mr. Foley.
There is a woman and her name is Madge Shine living in the Red Cottages, Cahirdown Listowel and the way she made baskets was this. She picked hazel sticks and put them over the fire to harden and about a week after took them down and pointed them. Then she placed four sticks on top of one another and tied the four corners of them and placed more on top of them until she had it made.
There is a man and his name is Martin Sheehy and he made sgiaths out of scollops. He bended the sticks in and through one another until he had his sgiaths made. There is a man and his name is Paddy Enright of Asdee and he made baskets out of rushes and he put the rushes over the fire to get tough and then he wove them in and out through one another until he had his baskets made.
<<<<<<<<<<
Fleadh Cheoil in Listowel 1973
Katherine Walshe from Newmarket was in Listowel competing in the fleadh. She has shared a few souvenirs of that adventure with us.
Here is Katherine's email;
I had a look at what remains of the copy of programme of events for 1973 that I recently came across. I am attaching the piece from the Uachraran on behalf of the National Executive and the main programme of events which were held throughout the town in:
Astor Cinema
Sluagh Hall
Walsh's Hall
Medell's Hall
Plaza Hall
Realta na Maidne
Library Hall
Flicking through the pages I noted the name of Frankie Gavin from Mervue, Galway who competed in the 16-18 age category. I assume he is the well-known fiddle player that we often hear of. He played, and won, at Plaza Hall and Walsh's Hall that year.
I have happy memories of my time there playing in and winning the Faoi 11 age Slow Air Fiddle competition at Sluagh Hall. The attached pictures were taken that day, 27th August 1973, of me (pictured left and from Newmarket in County Cork) and Jo Ann Crowley (from Kilmallock in County Limerick on the right). It's possible to still make out the location from the background in the photographs.
Anyway, this is just a little something that may be of interest. I'm wondering how many of the seven venues still exist. Hopefully all of them.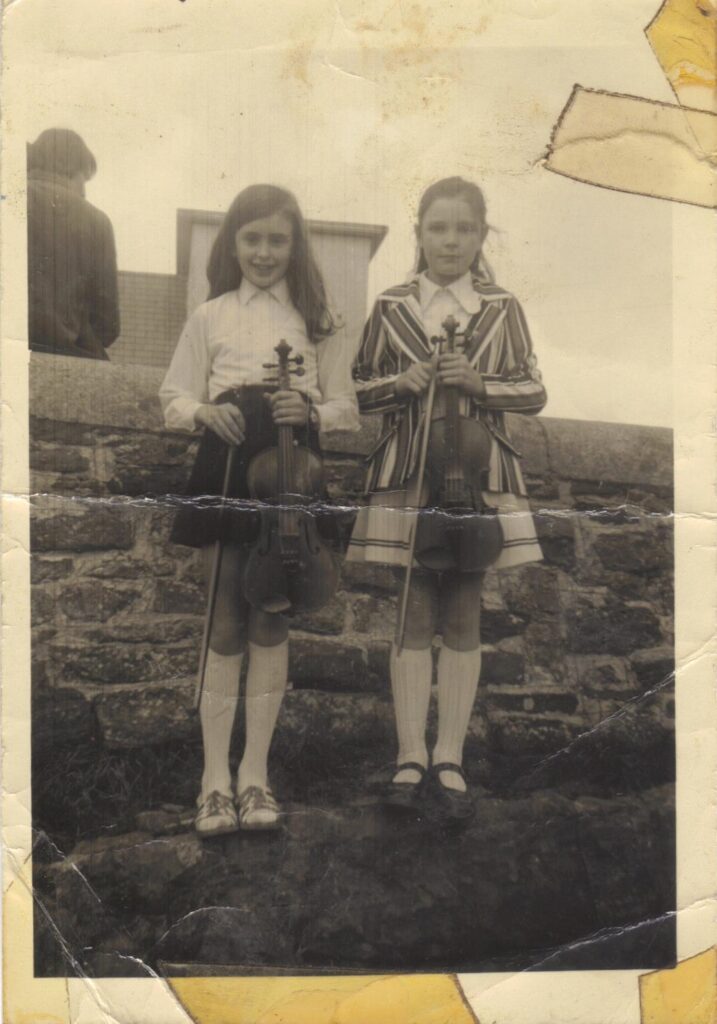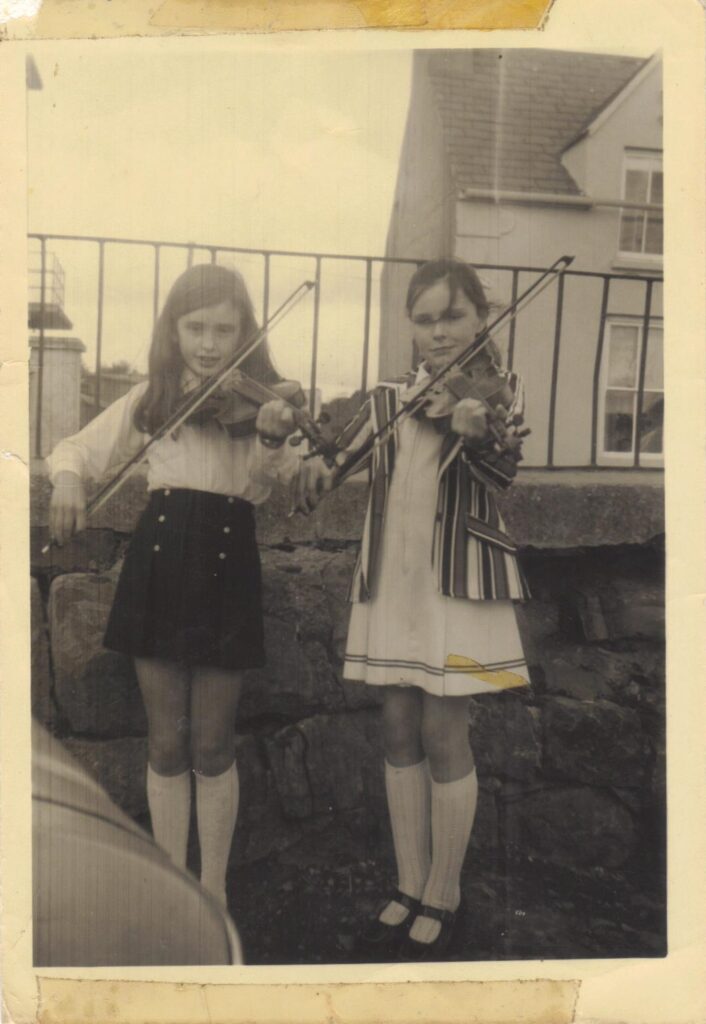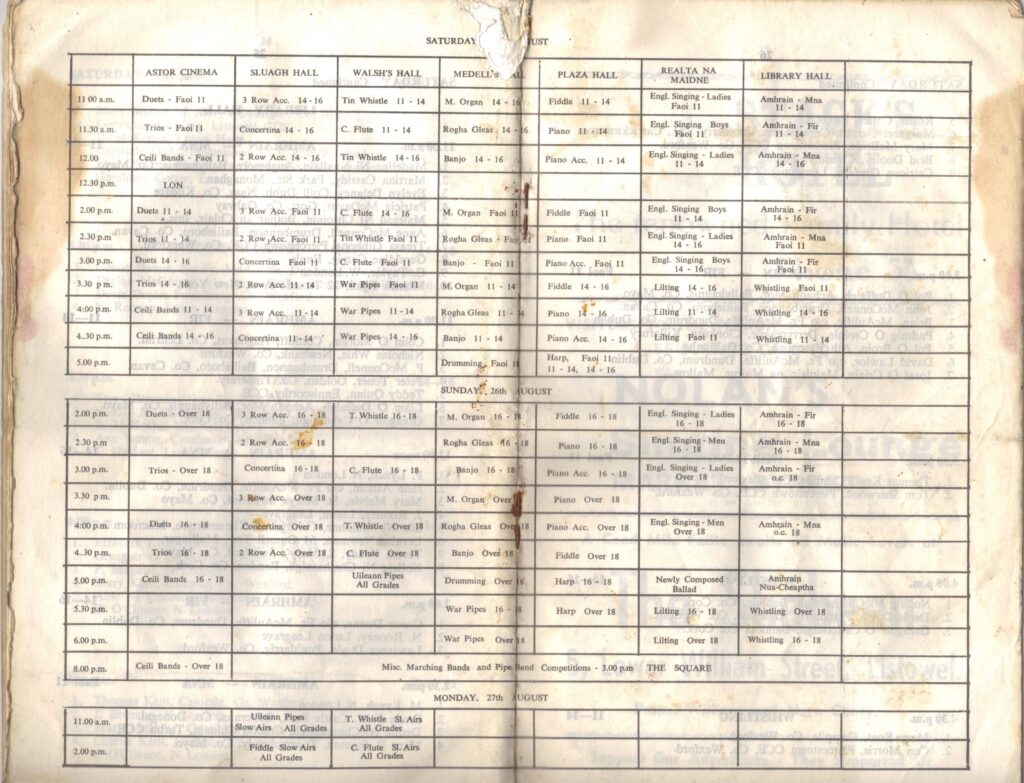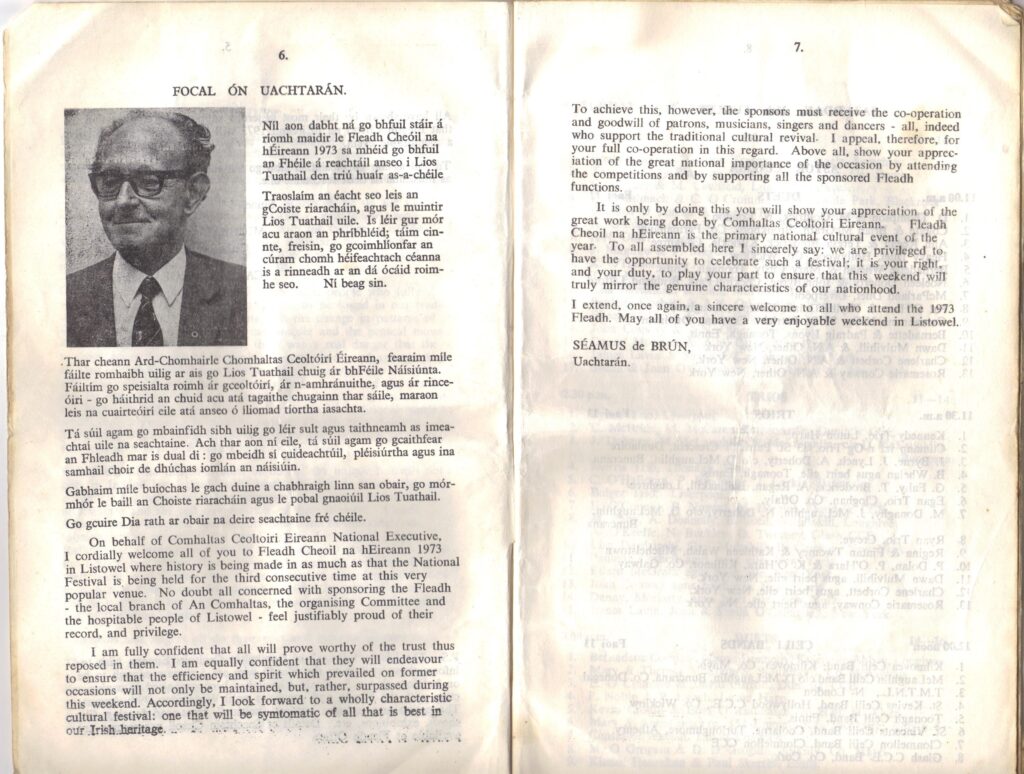 <<<<<<<<<<
It's the Little Things
I watched very little of World Cup 2022 but I'm glad I didn't miss the final. Even the French branch of my family agreed that Argentina deserved the win and Lionel Messi deserved to crown his glittering career in Doha.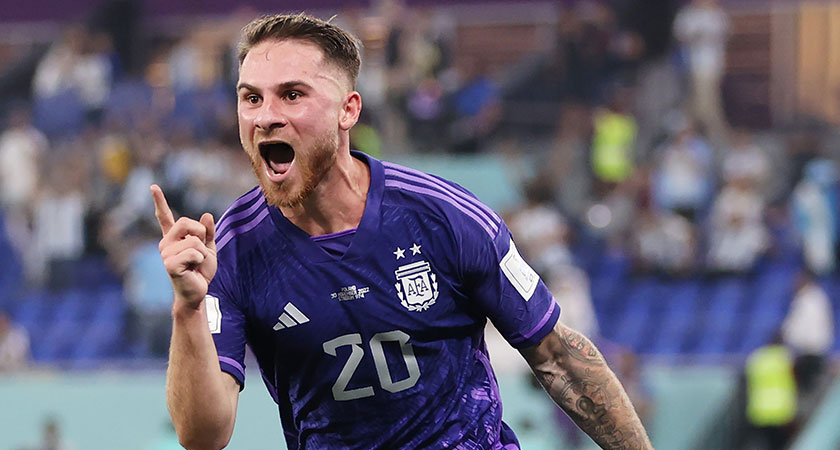 This is Alexis MacAllister of Argentina. If the grandmother rule were the great great grandfather rule he would qualify to play for Ireland.
Joe Callaghan covered the championship for The Irish Examiner and he did a great job, I'm told. Here is his little quirky final takeaway.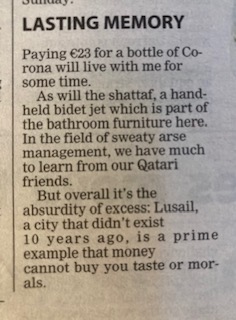 <<<<<<<<<<<