Still at a Distance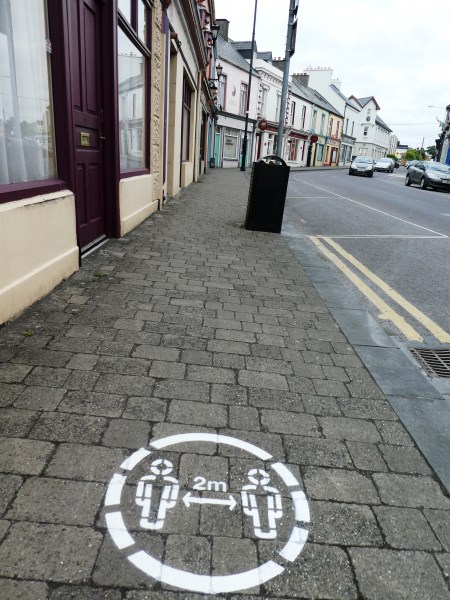 <<<<<<<<<<<<<
Onwards and Upwards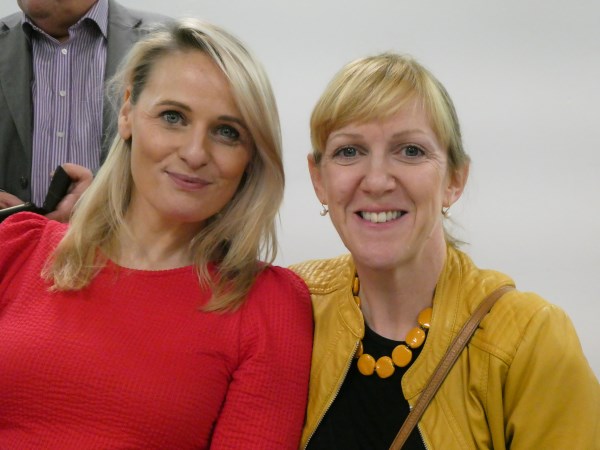 On the left of my picture is Elaine Kinsella. I took her picture with Catherine Moylan at Listowel' Writers' Week Young Adult Bookfest back in the day when we could have bookfests.
Why is Elaine in the news?
Because she is to be one of three guest co presenters of the Today show on RTE 1, for the month of April 2021. Elaine is well used to appearing on the show as a panellist but now she'll get a stint in Sinead's seat beside Dáithí ÓSé.
We are familiar with Elaine on Radio Kerry's Full Breakfast where her easy rapport with co presenter, Corkman, Andrew Morrissey makes the show required breakfast listening in households in Kerry and beyond.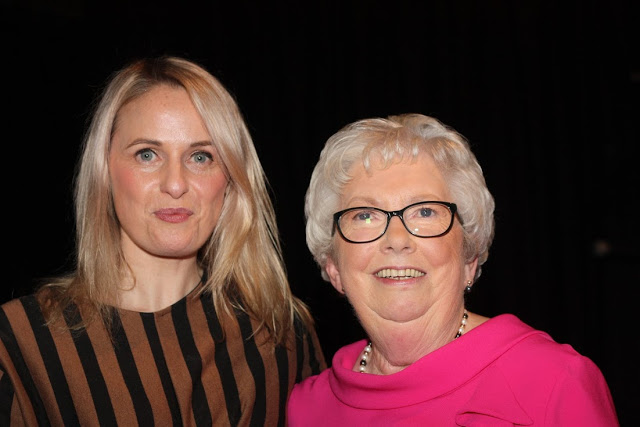 I was honoured to have Elaine launch my little book, A Minute of Your Time, in the days when we could have book launches. She prepared meticulously for the gig and she did an excellent job on the night.
Elaine is a great choice for the new role as co anchor. I join with everyone in Kerry and particularly her native Listowel in wishing her the very best of luck.
Look out for her first show on April 19th.
<<<<<<<<<<
Two From the School's Archives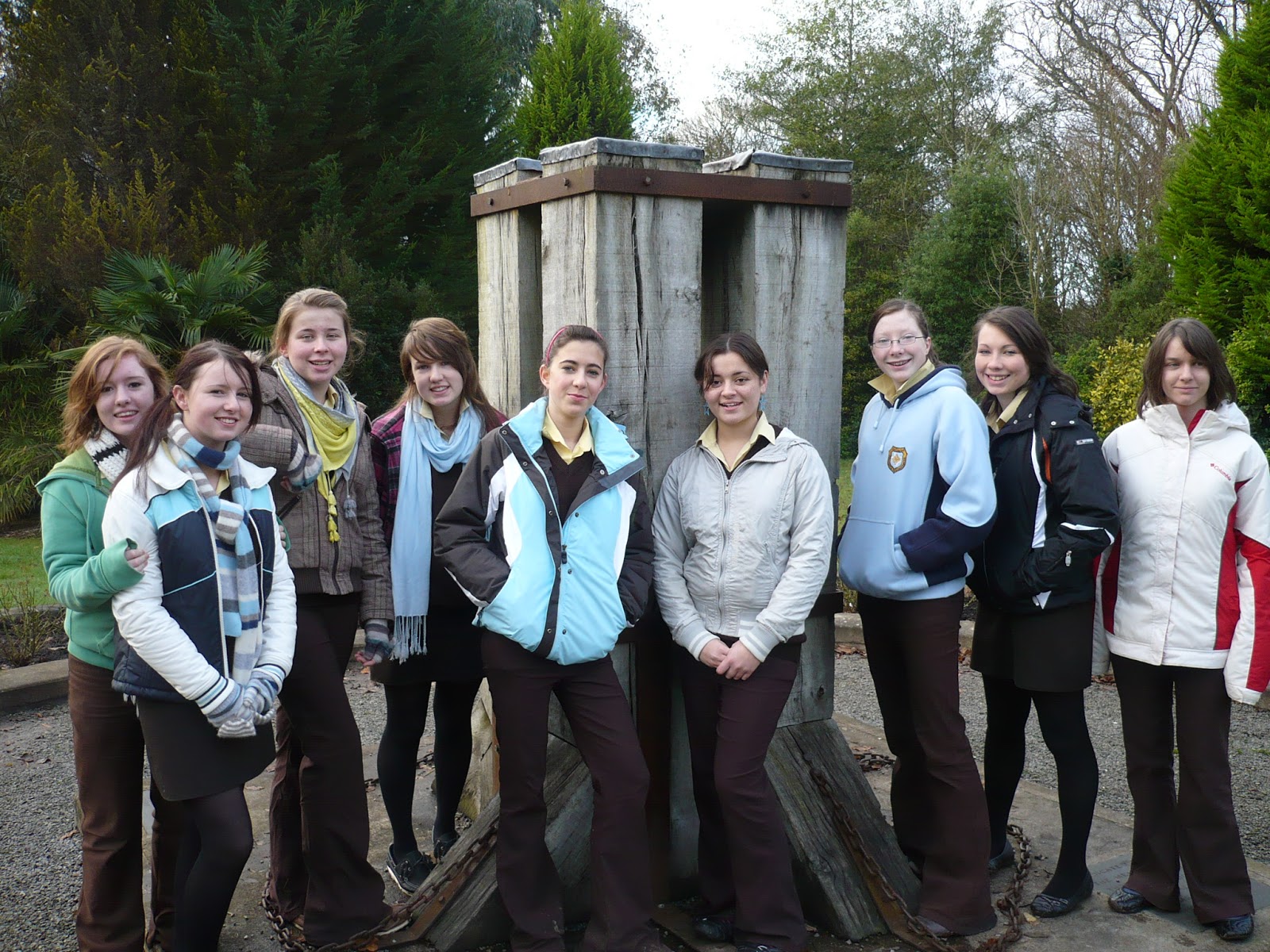 TY girls on an outing to The Garden of Europe.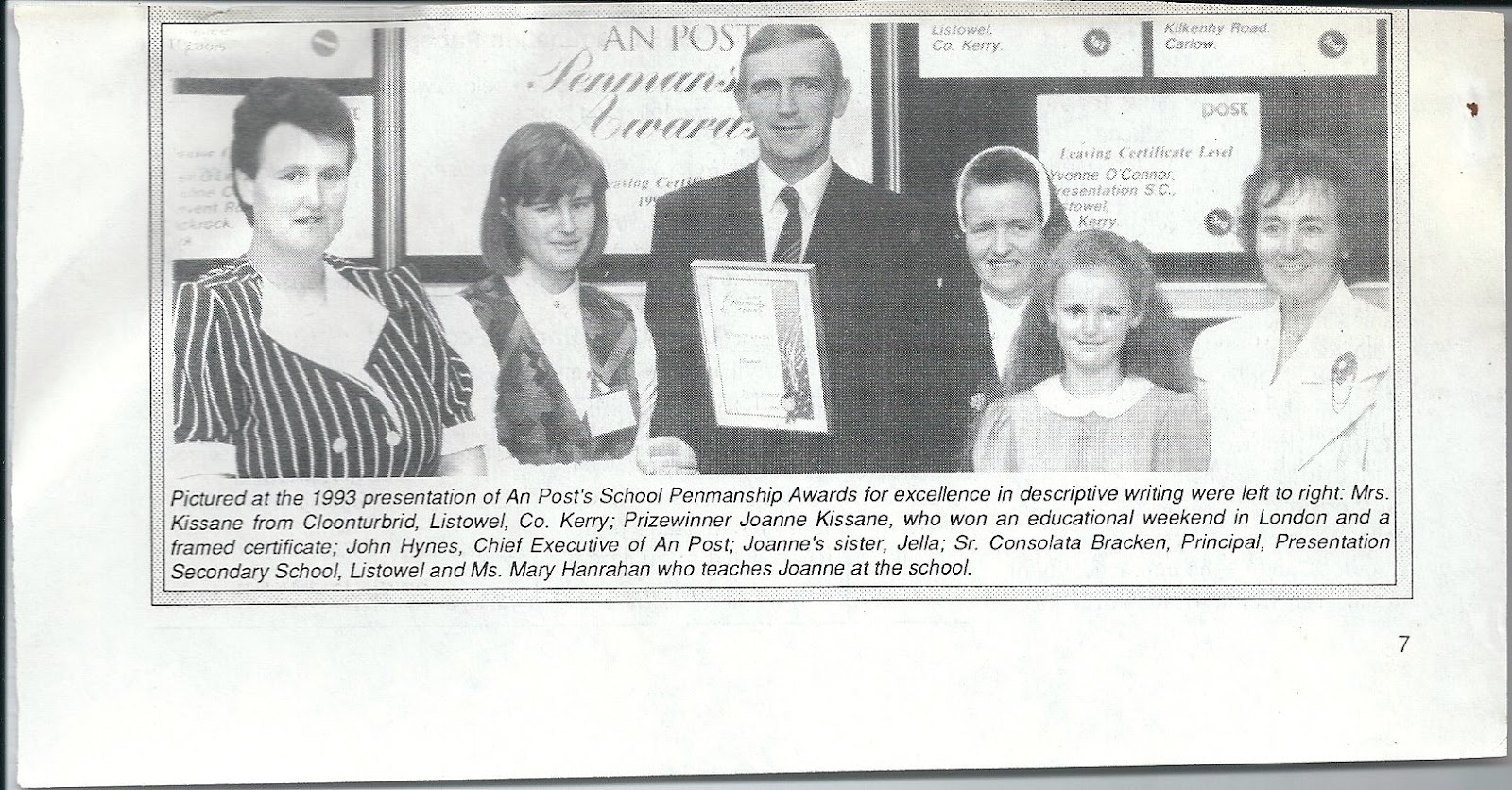 Joanne Kissane and her family at the presentation of her prize for essay writing in the An Post competition.
<<<<<<<
From the School's Folklore Collection
(Tullamore school, Informant Bríd Relihan, Coolkeragh)
This story happened in Coolkeragh. About sixty years ago, there lived a man named John Kelly, who was very fond of playing the harp. Every tune he heard he was able to play it immediately. Every night he used go rambling to a cottage about a mile away. On his way home he used have to pass an old fort. This night as he was passing he heard the most beautiful music he ever heard. Of course he was able to play it immediately and he started. A little man came out of the fort and told him he could play it two more times. John played it two more times going home. Next day there was a fair in Listowel and the bards said they would beat him playing. John thought of the fairy song and played it. All the people ran round him to rise him on their shoulders but he was a corpse.
<<<<<<<
Today's Oddity
(From Foster's Irish Oddities)
Ireland is the only country in the world that has a musical instrument (the harp) as its national symbol.