There's no place like home. We always played 45 in our house. Last week I got to play again as I was back home and the newest generation are learning the ropes.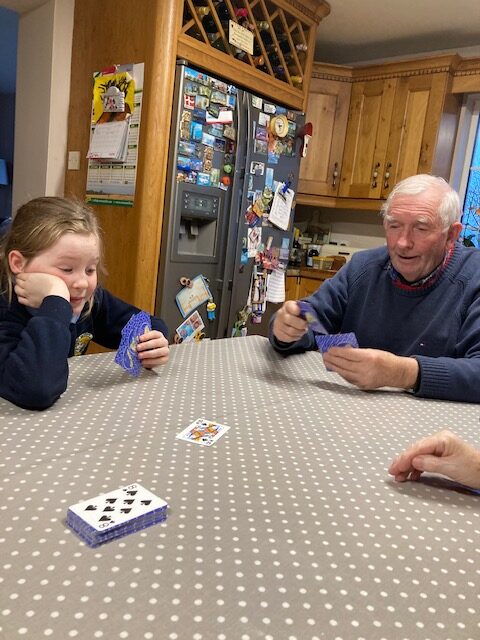 Takes me back 60 years or more!
<<<<<<<<<<<<<
A Great New CD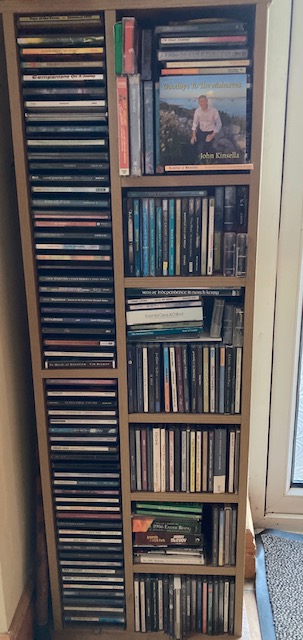 I'm still a cd person. I'm thrilled to tell you that one of my favourite singer songwriters has recorded a cd of his own songs.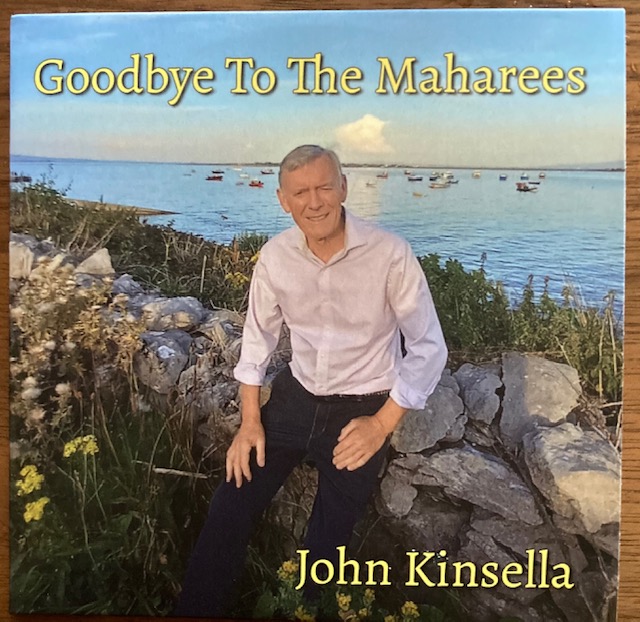 John's Japanese Knotweed and Free Travel songs are my favourites so far but The Slopes of my Own Cnoc an Óir is growing on me.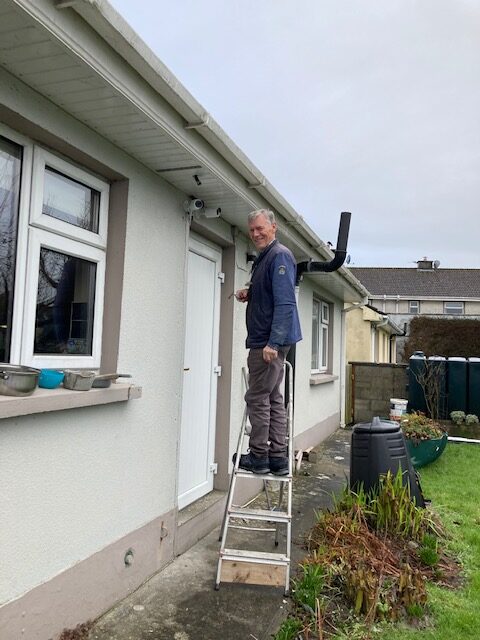 I made the purchase as I spotted John up a ladder helping out a friend.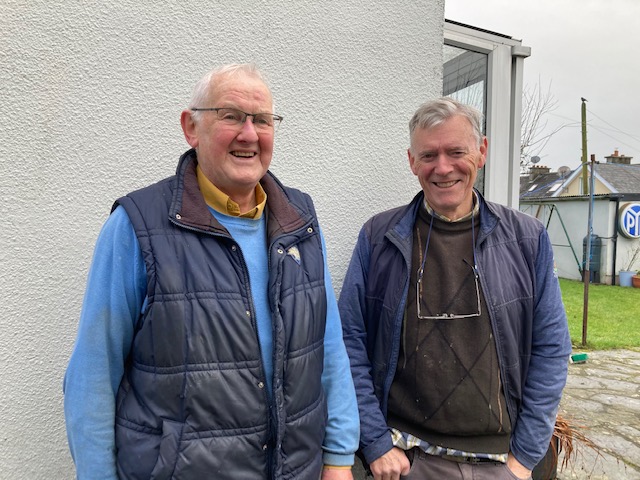 John and Eddie Moylan posed for me. Eddie undertook a bit of selling and I was doing a bit of promotional work for the musician.
Everyone needs a good team.
If you dont happen to run into John to buy your cd, you could email him at johnkinsellamusic@gmail.com to order one.
<<<<<<<<<<
Celtic Art
Since I've started this study of Celtic Art in town I'm seeing the influence of Pat McAuliffe everywhere.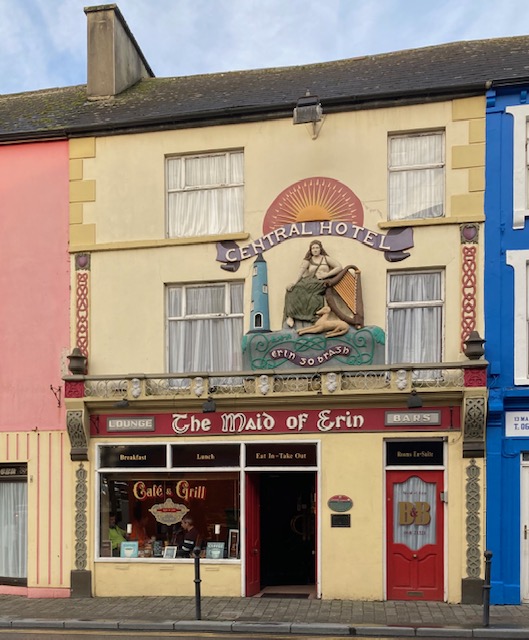 The Central Hotel has the image of Eire as a woman in the style of Róisín Dubh or Caitlin Ní hUallacháin surrounded by the harp, the round tower and the wolfhound.
The Rising Sun/ Fáinne Geal an Lae is a symbol of the Celtic revival, the language, the music and the art.
Everywhere there is celtic style strap work.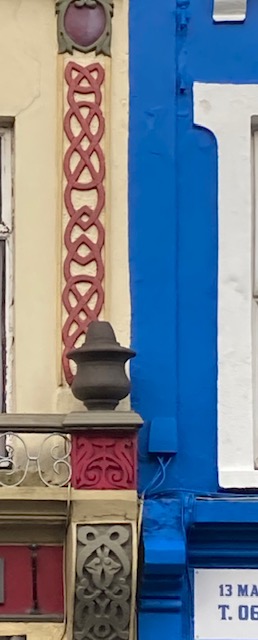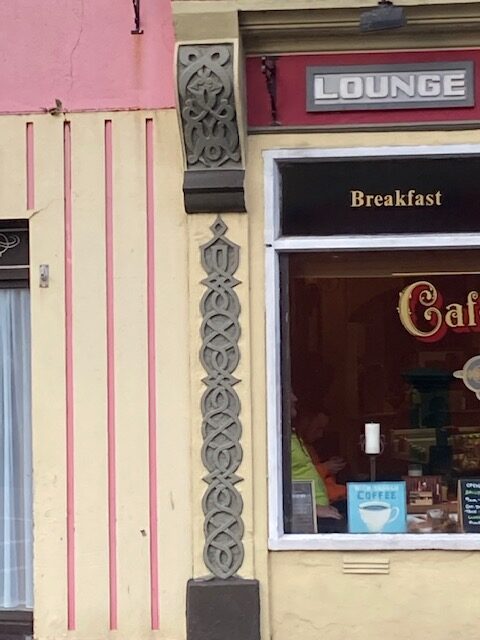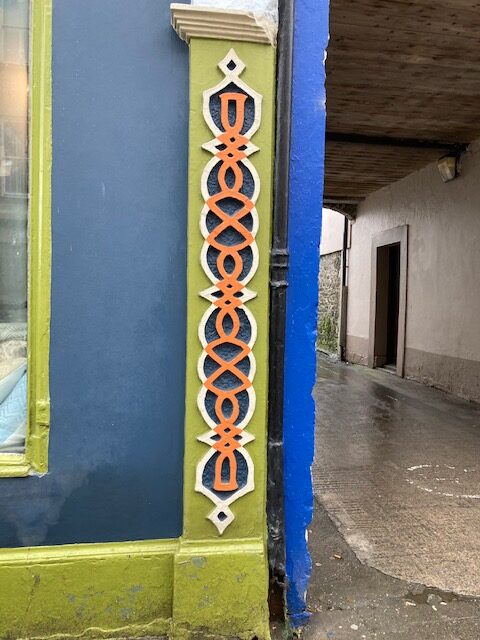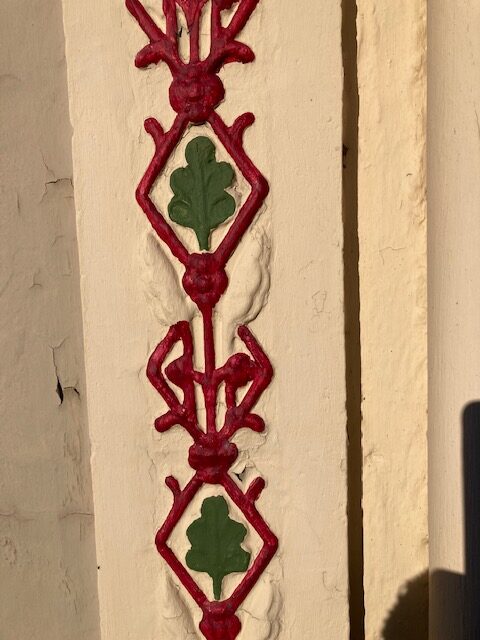 <<<<<<<<<
Another Door Closing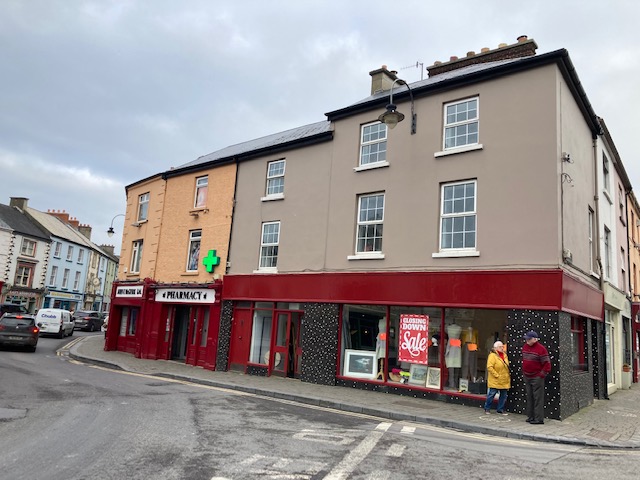 Mary at Chic has commenced her closing down sale. It's sad to see another Listowel business going.
<<<<<<<<<<<<<
A Thought to Reflect on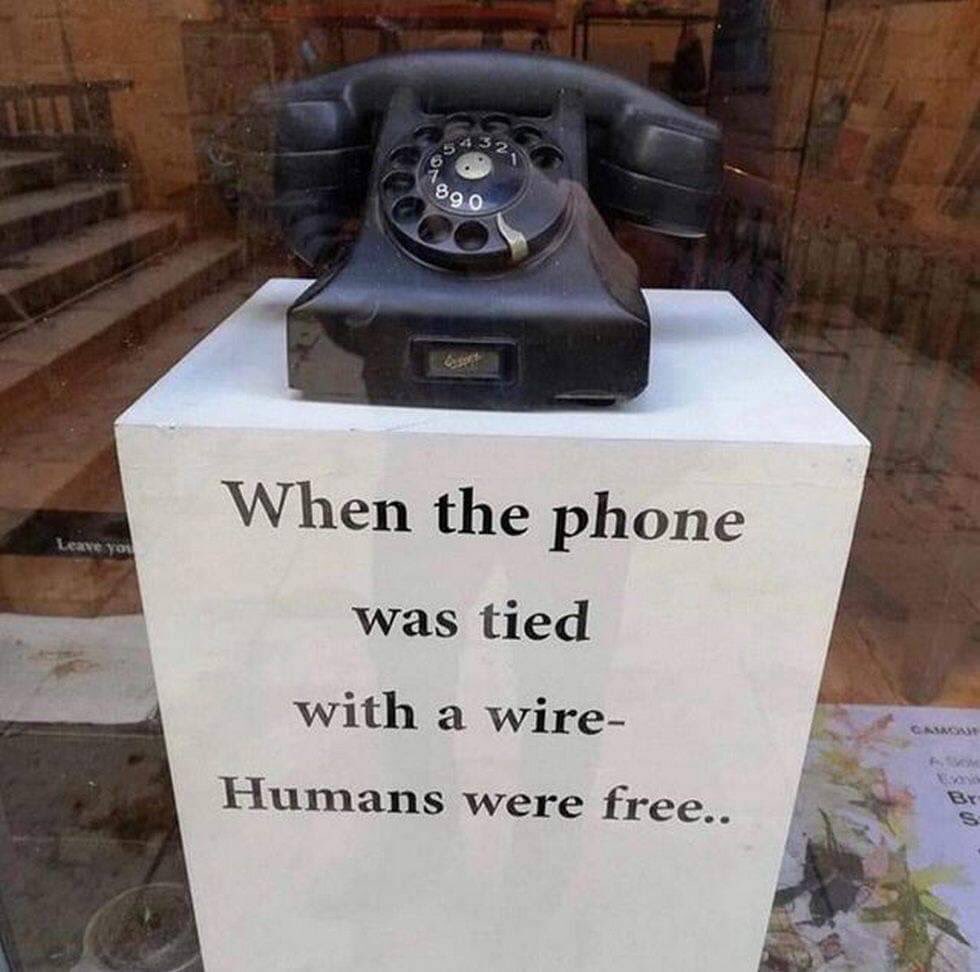 <<<<<<<<<<<