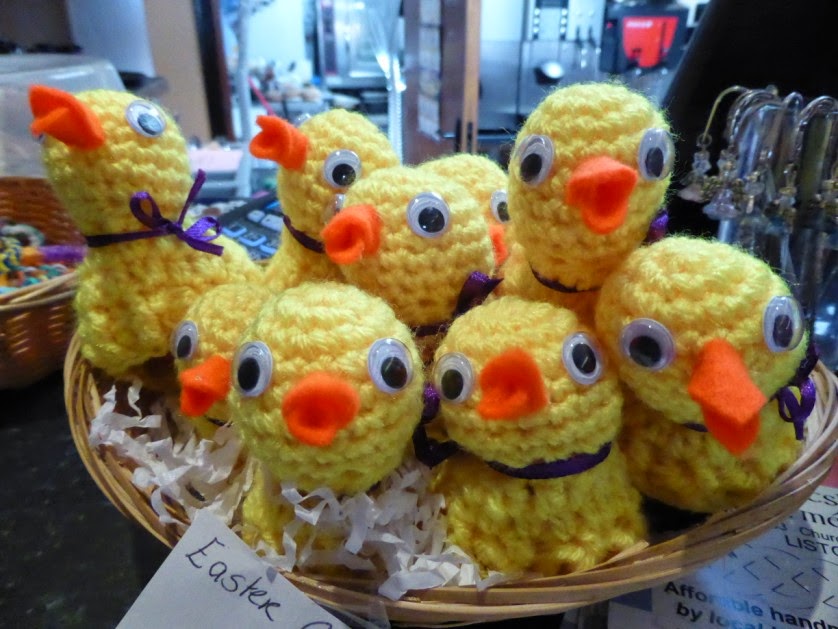 Listowel basked in glorious sunshine for the Easter weekend and spirits lifted visibly.
<<<<<<<<<
I was in town with my camera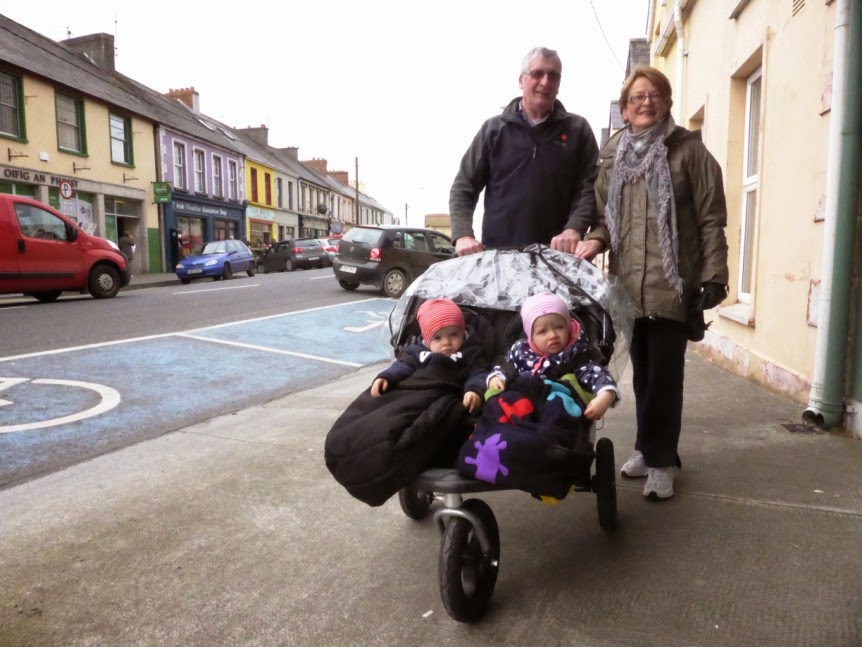 I met Vincent and Kathleen Carmody and their lovely grandchildren on Upper William Street.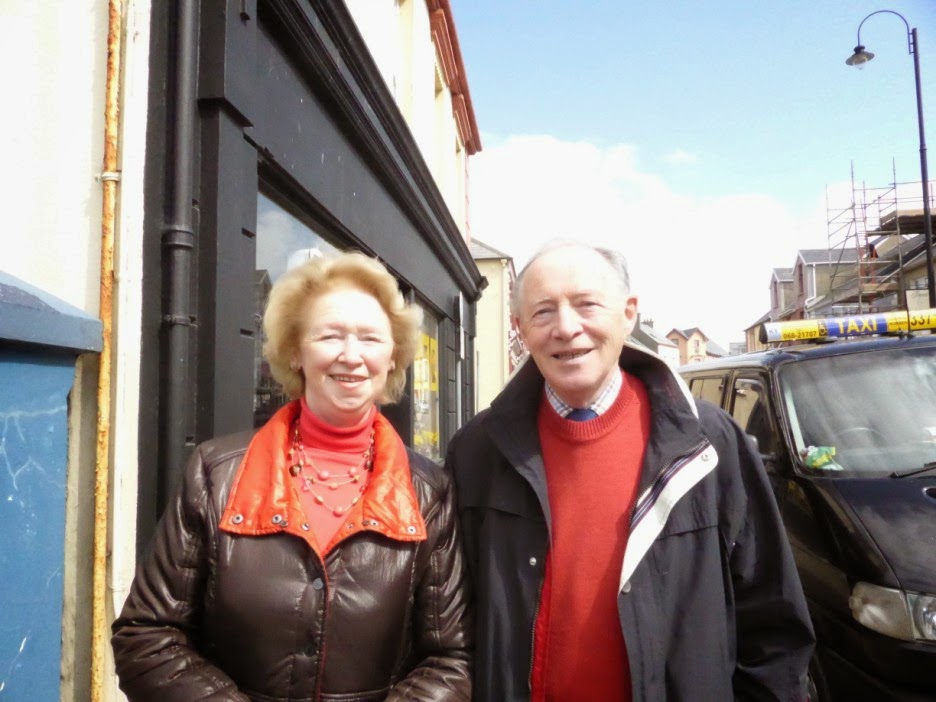 My good friends, Anne and Liam Dillon were out and about on Church Street.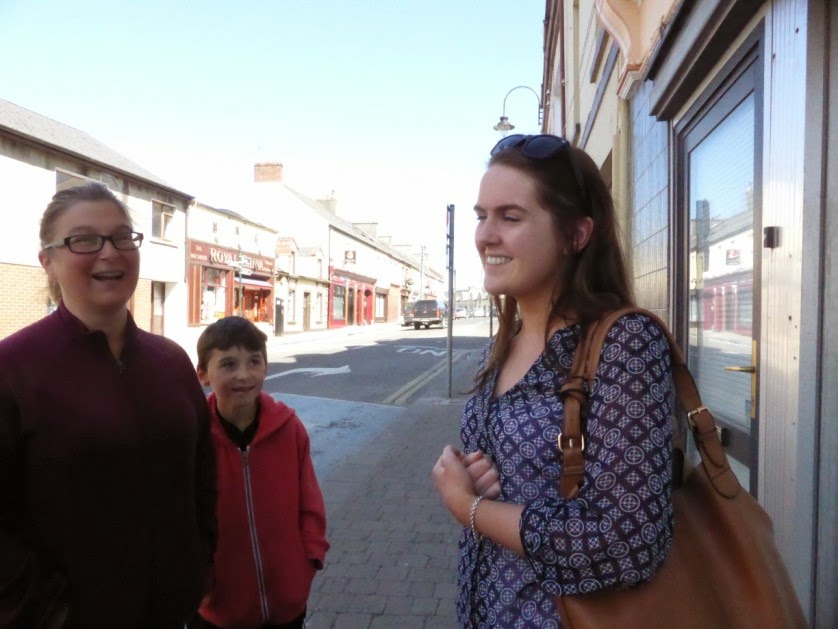 I ran into Mary Moylan, home from Cork on Sunday and later on I saw the same lady head out on her training cycle as part of her preparations for the Ring of Kerry Cycle. She is doing it for Ard Churam.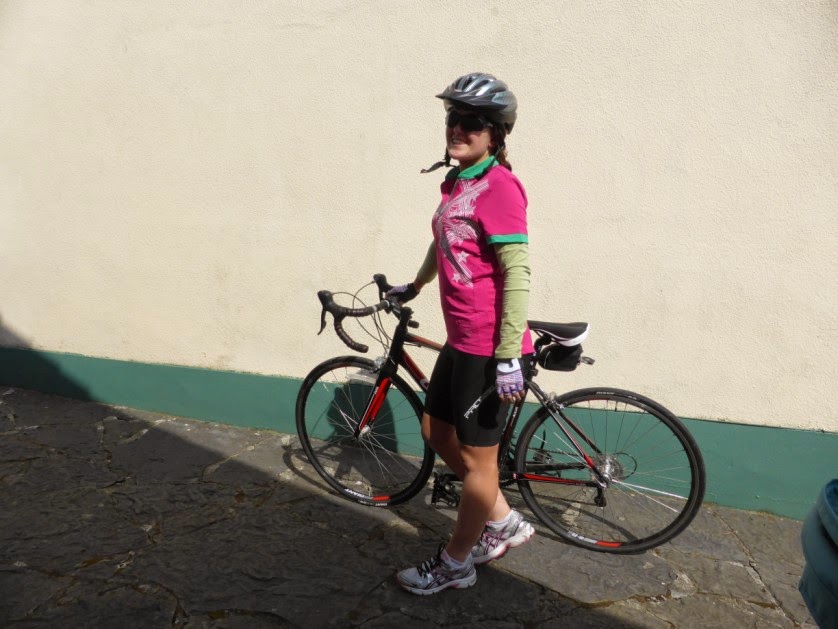 My visitors love Listowel and would happily spend all their time here out and about.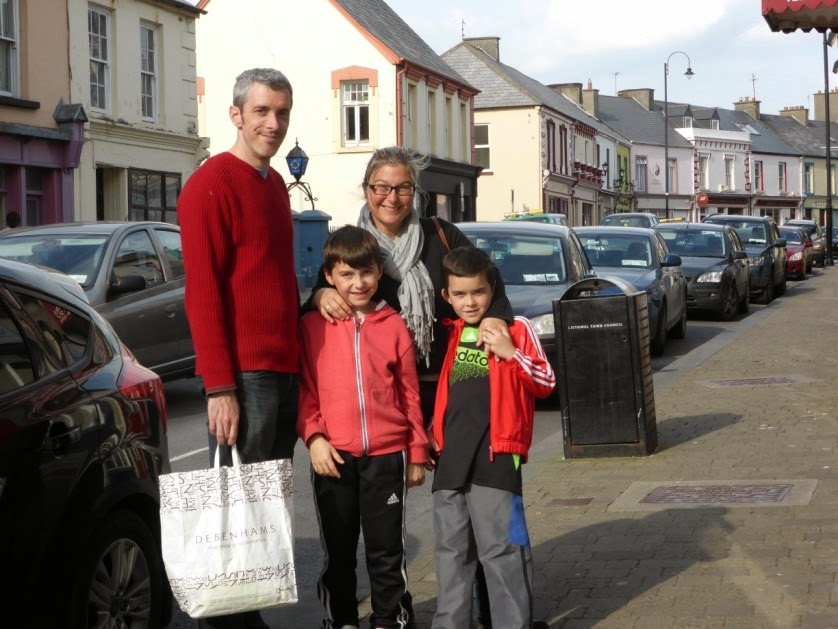 <<<<<<<
Other odds and Ends from town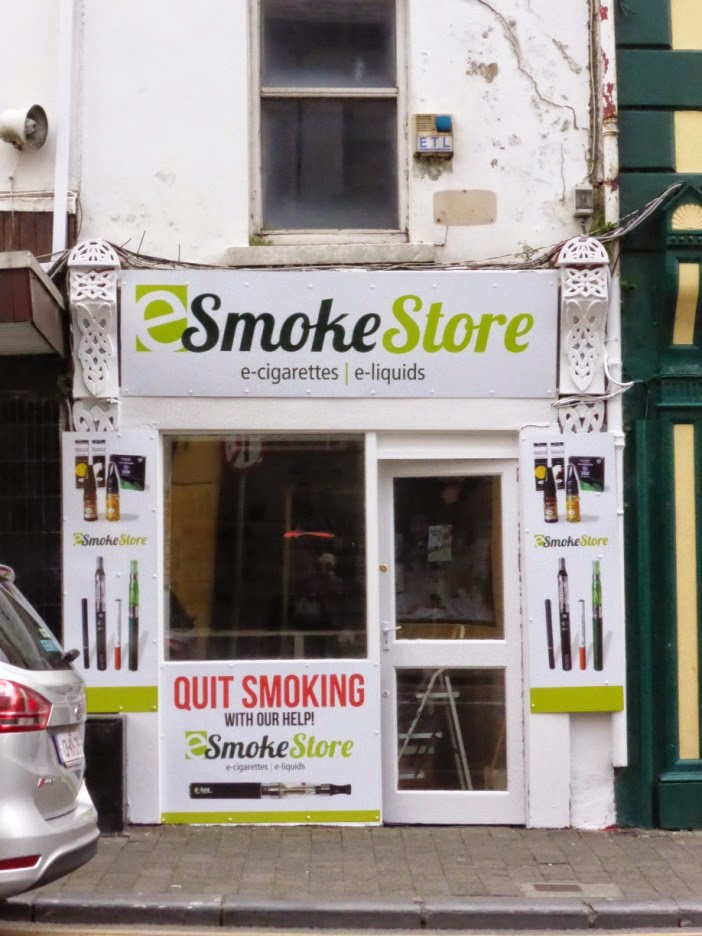 We now have 2 vamping shops.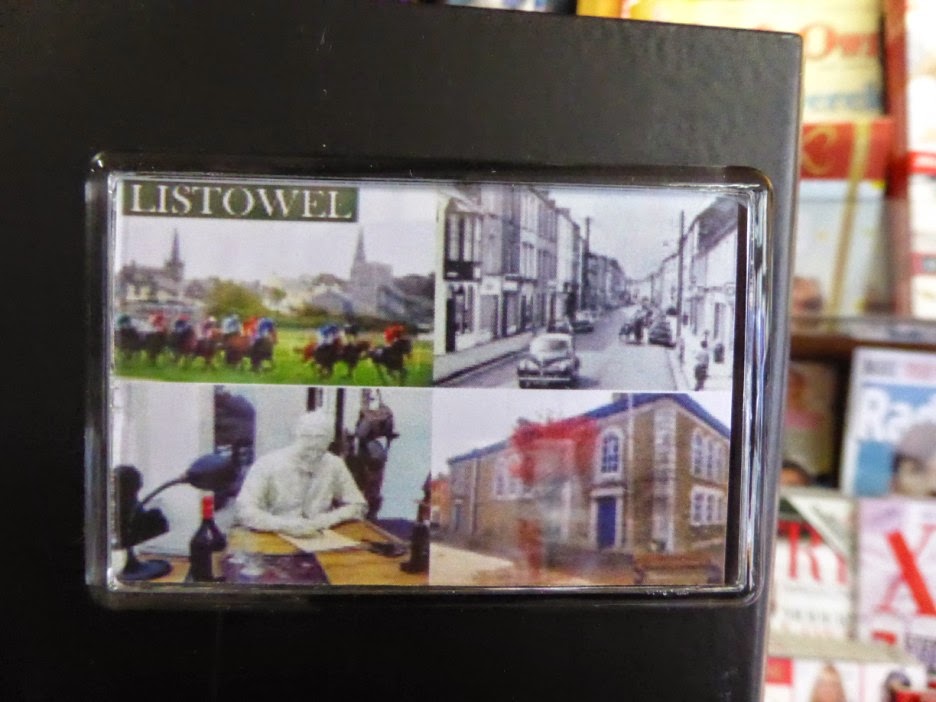 These Listowel souvenir fridge magnets are on sale in shops in town. Where, oh where is the building on the bottom right?
<<<<<<
Jer. Kennelly spotted this in the Knockdown notes on the Athea site
"Thanks to my good friend George Langan for the following interesting bit of news. George says " Wasn't there a sense of pride on hearing President Michael D. Higgins mention one of our own fighting Irish when addressing the House of Commons last week. I refer to no other than Tom Kettle MP whose grandmother was one of the McCoy's from Ballyhahill. I don't know who drew up Michael D's speech, maybe he had an input into it himself, he being an avid historian but it was moving to say the least. In addition I would like to add a few extra words quoting the great patriot himself who lost his life at the battle of the Somme in September 1916. Five days before he was mortally wounded he wrote the following lines in a letter home to his little daughter in Ireland, describing the soldiers going into battle he said ' Not for flag, nor King, nor Emperor, but for a dream born in a herdsman's hut and for the secret scripture of the poor.' and as Michael D alluded to – 'Kettle died as an Irish patriot, a British soldier and a true European."
<<<<<<
Doreen Buckley posted this lovely photo on Facebook. She took it before the dawn mass in Duagh on Easter Sunday morning 2014.