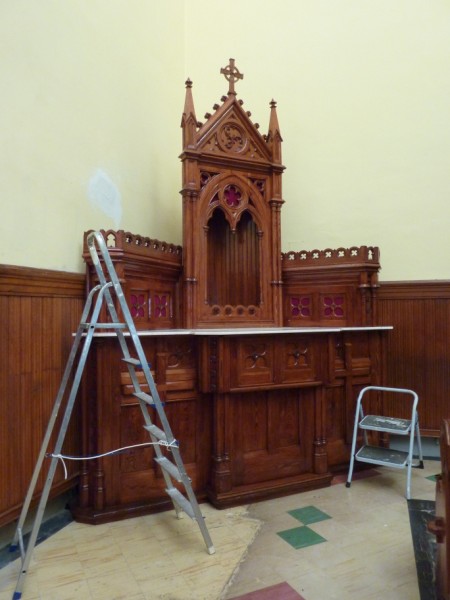 I just hit the church as the finishing touches were being put to the new shrine on Dec 15. I was very impressed. It is a beautiful job of master carpentry and all the lovely features of the old confession box have been used. The shrine looked like it could have been there for a hundred years.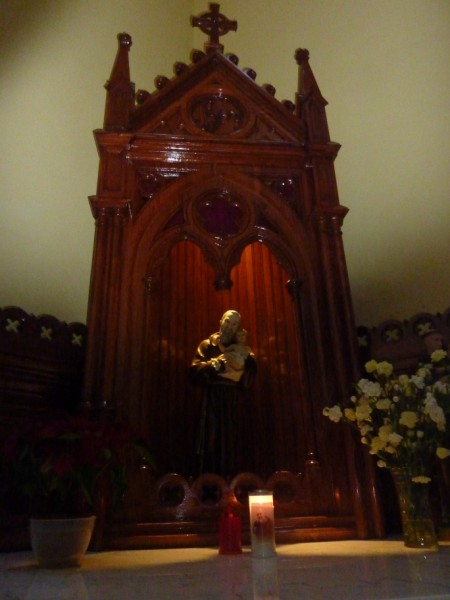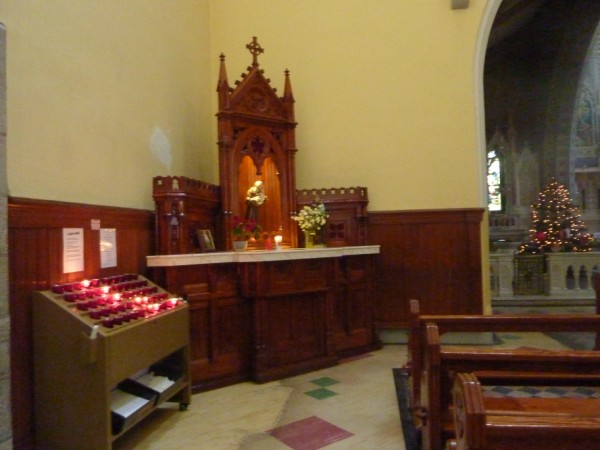 This is how the finished product looks. I photographed it on Sunday. I don't like the marble counter top. I love the statue in its lighted niche. I do wish people had been discouraged from littering the altar with pictures, ornaments, plants and flowers. The votive candles are 50c. each.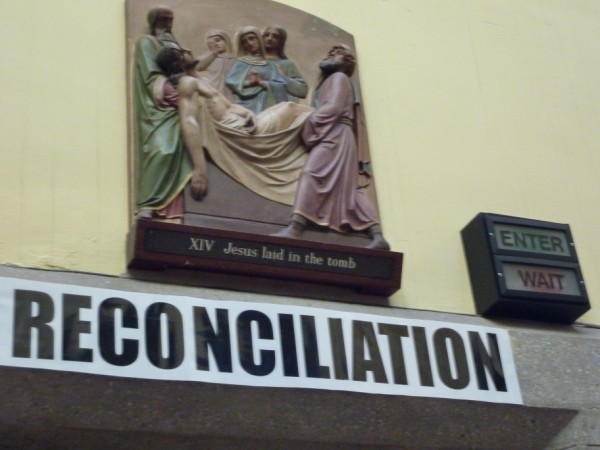 The new look confession box is a reconciliation room in the old baptistry, complete with traffic lights.
_____________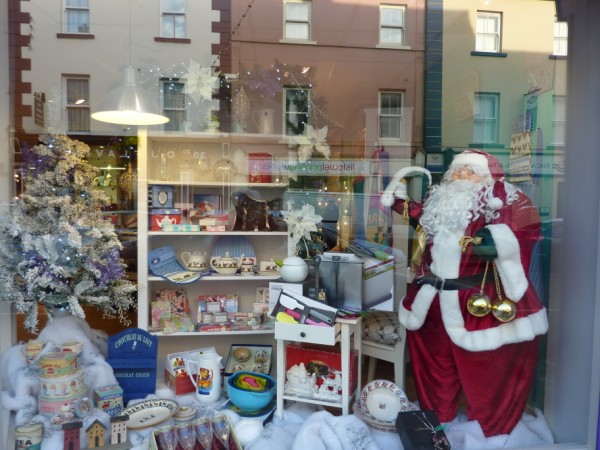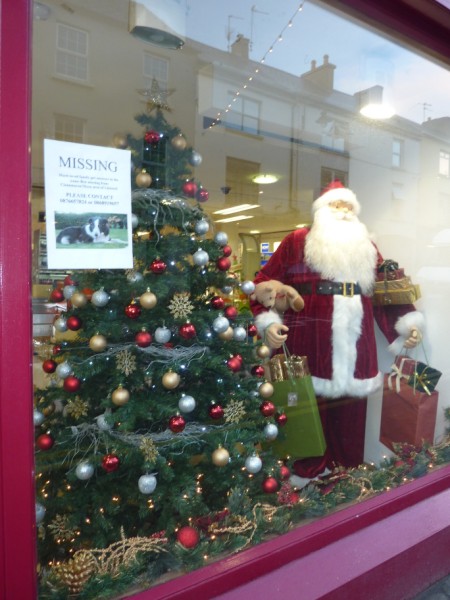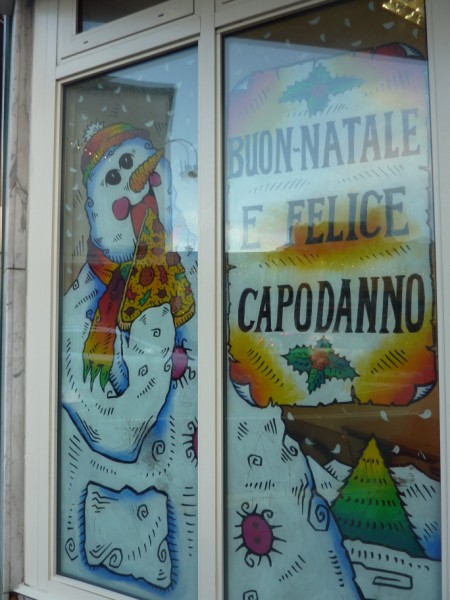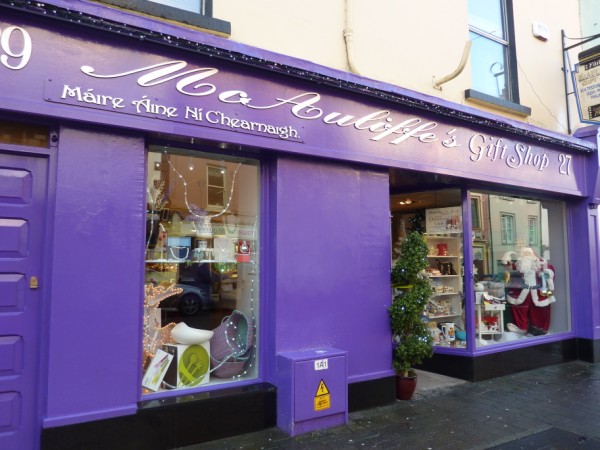 These are a few pics of some festive local window displays. Jim Halpin's doorman has donned some seasonal garb.