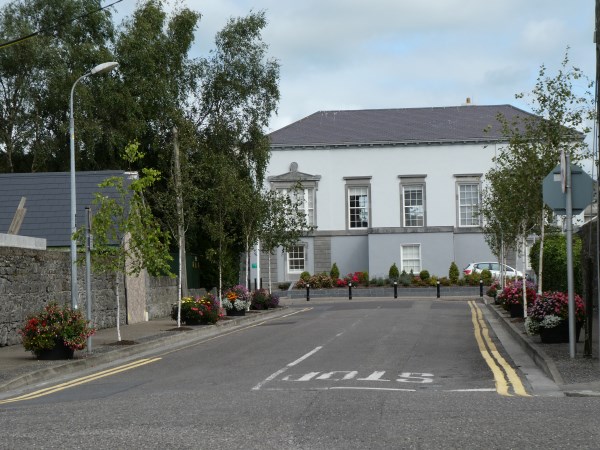 Listowel Courthouse in 2019
<<<<<<<
The Last Supper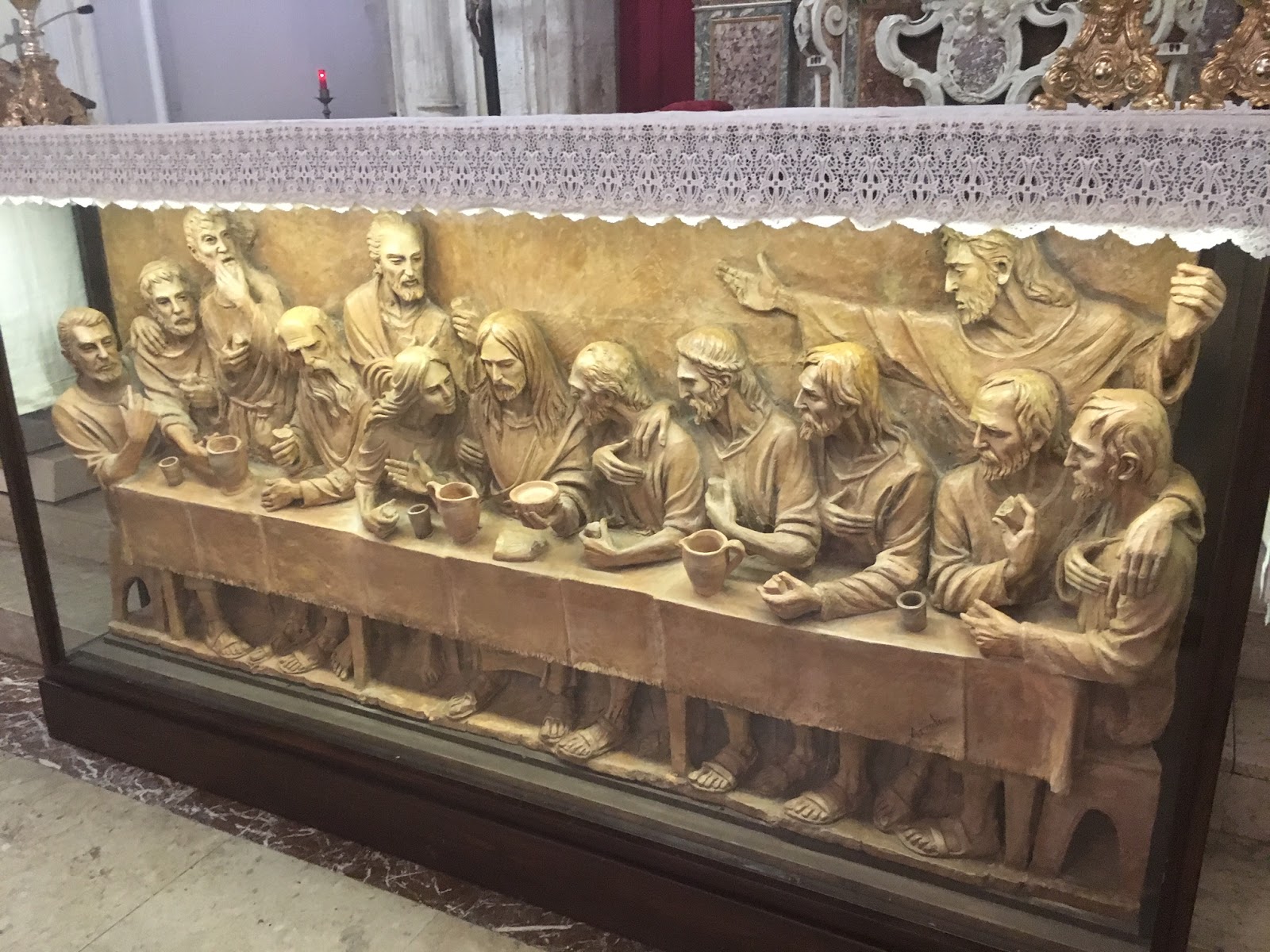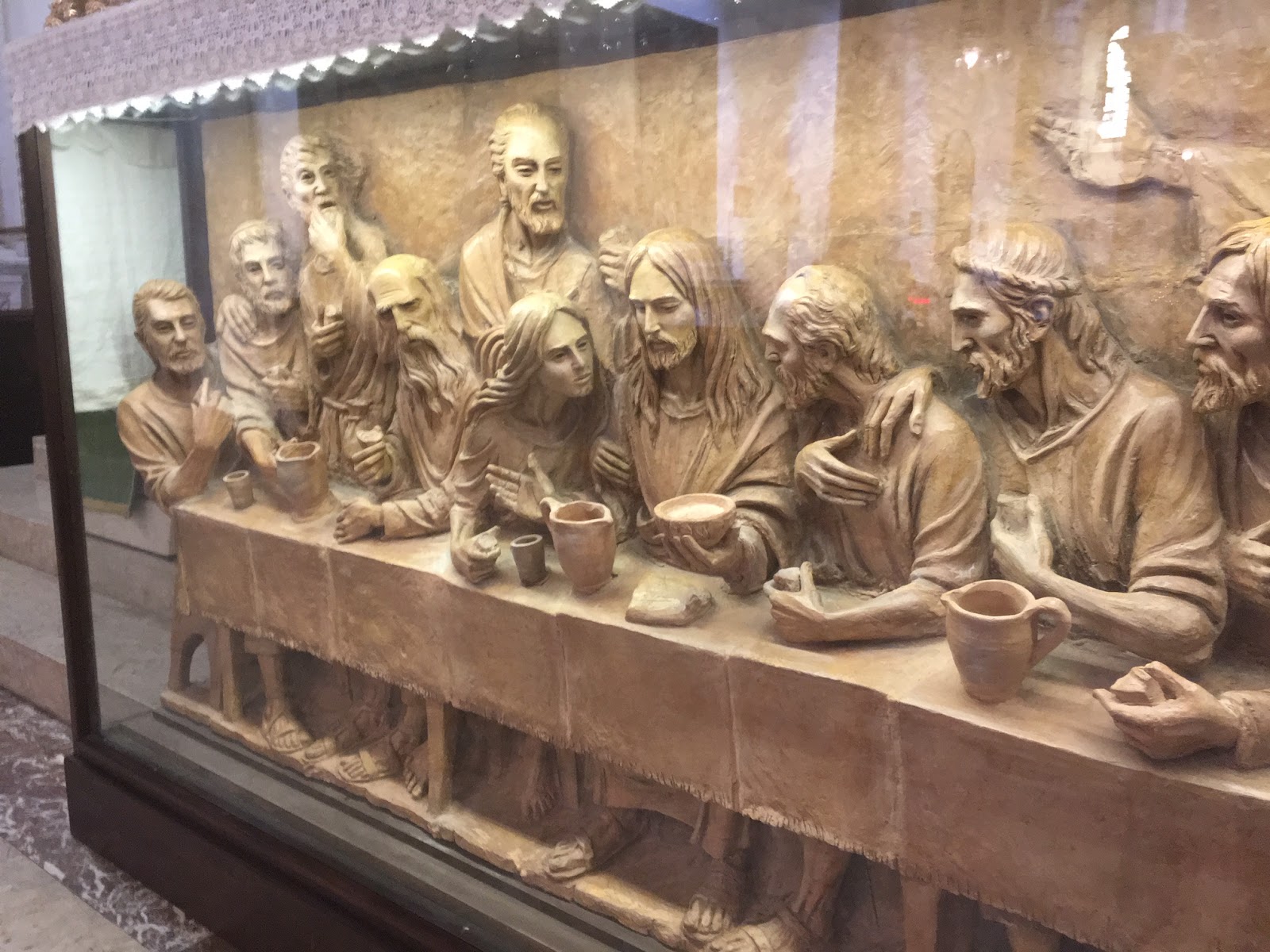 Billy McSweeney was in a 14th century cathedral in Taormina in Sicily recently. He sent us this picture of the frieze that is before the altar there. Is the person on the left of Jesus as we look at it a lady???
<<<<<<<<
Pilgrim Hill (from the schools folklore collection)
Gallán standing alone 3 1/2″ by 3″ by 1 1/2″ situated in the property of Mrs. Nora Brosnan, Lacca East, Kilmorna. It was an old burial-place.
Folk-lore.The hill, on which this stone is situated, is called Pilgrim Hill.
According to the old people engineers, who visited the place fifty years ago, said it was the second oldest Church yard registered in Rome.
There is a well in the recently called an tobar mór and it was regarded by the old people as being a "blessed well".
Beside the well there was a big mound of earth where the Pilgrim was supposed to have his cave. This mount was all burnt stone.Hence the name "Pilgrim Hill". The field below the well is called seana t sráid, it is said to have been full of houses long ago and traces of them remained up to recent years.
COLLECTOR
Gender
female
Address
INFORMANT
Gender
female
Address
<<<<<
The Colourful Language of the Letter Writer
(From John B.'s Letter of a Matchmaker)
My dear Jack,
I hope the weather over there is not like what we're getting here. We're all but drowned and what harm but I have five acres of hay down these nine days and The Pattern of Ballybunion staring me in the face. If the weather don't come fine soon it won't come fine at all and if it don't come fine at all my cows and pony will walk The Long Acre trying to nose out their pick across the coming winter….
<<<<<<<<
A Minute of Your Time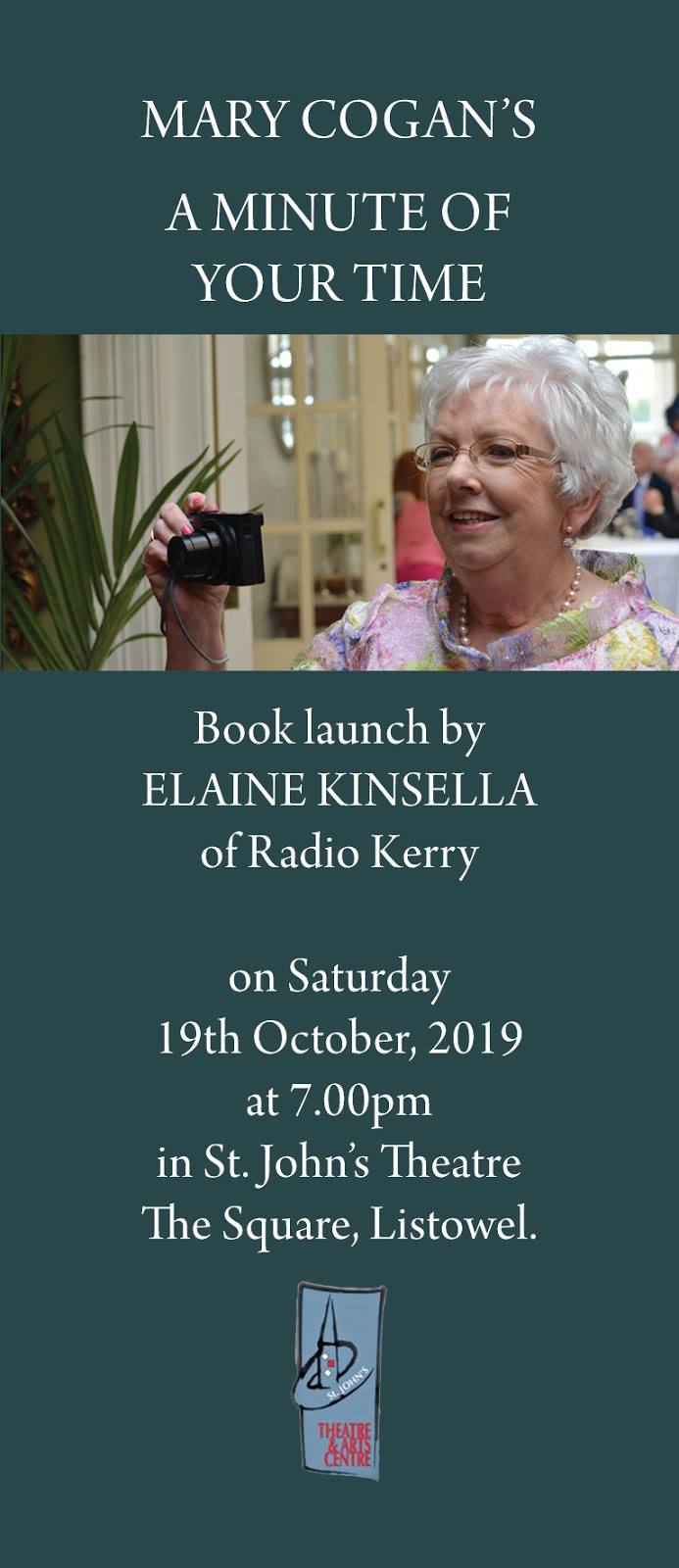 People are asking me where they can get the book in the event they don't make it to the launch.
It will be in Flavin's, Woulfe's and Eason in Church Street, Listowel. I'll be hitting the road next week, so if you know of a bookshop or other outlet that would like to stock it, let me know.
I will be doing 2 Cork events in November, Nov. 2 in Philip's Bookshop in Mallow at 4.00 p.m. and Nov. 15 in Edel Quinn Hall Kanturk at 7.30p.m.
I am also selling it to the diaspora through Paypal. If you want to buy it this way , contact me at listowelconnection@gmail.com
The book will cost €20 and the P and P is €8 if you are abroad and €6 within Ireland.