Here are a few things to do in Listowel over the next few days.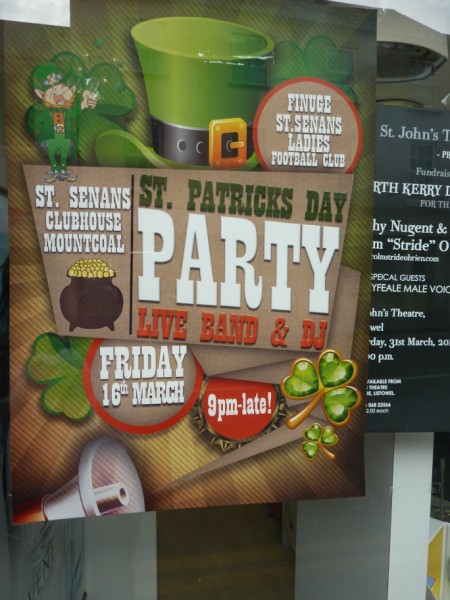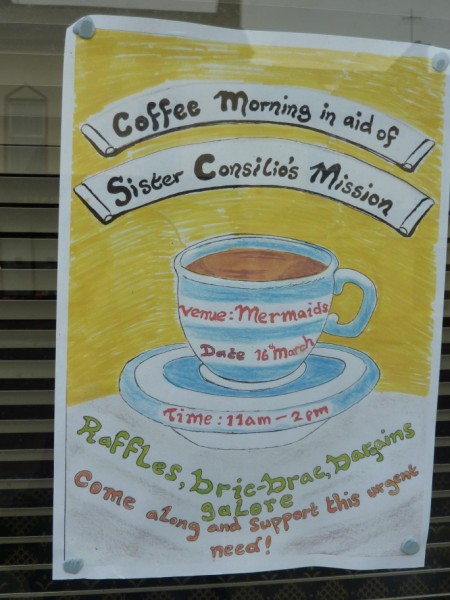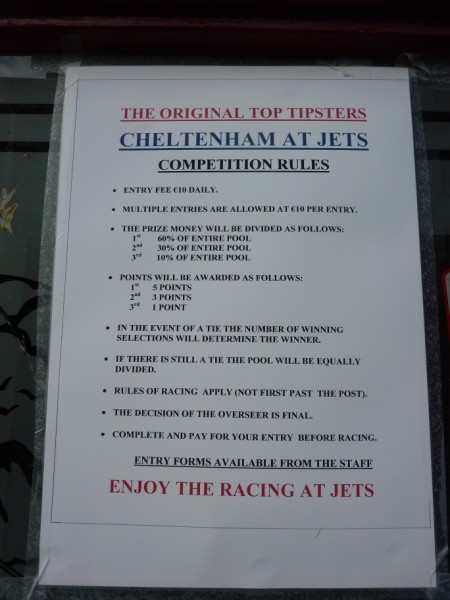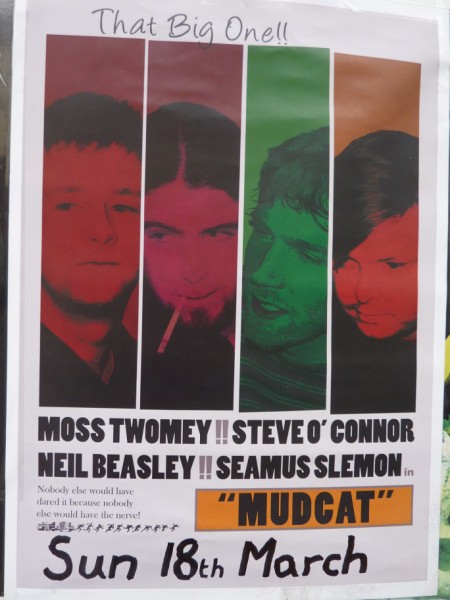 >>>>>>>>>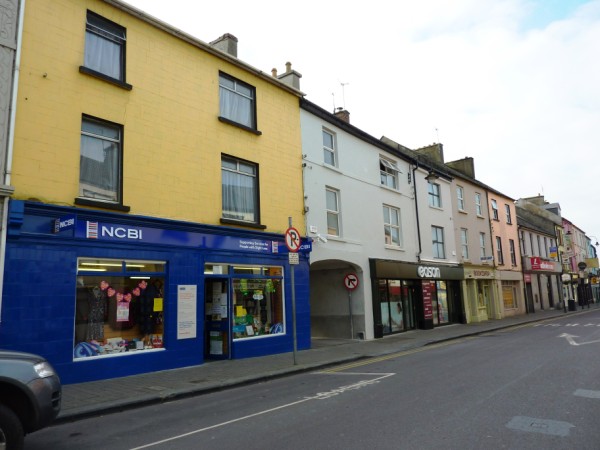 This end of Church St. has had a bit of a face lift recently. Mrs. Quin's has rebranded as NCBI ( National Council for the Blind of Ireland)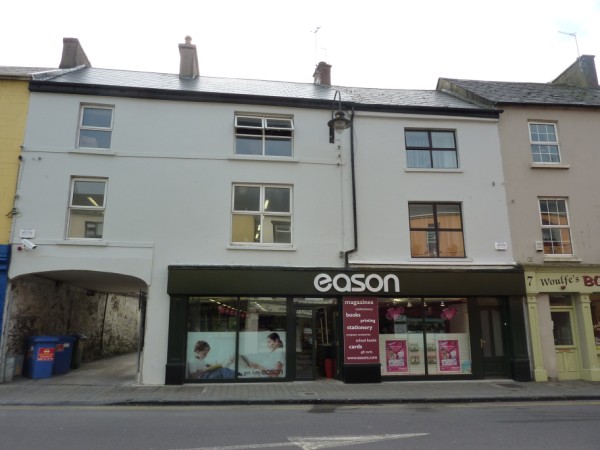 Eason has opened next door.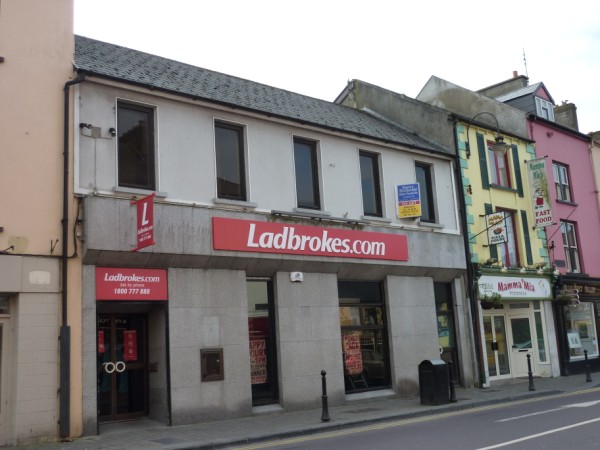 Ladbrokes is in situ in time for Cheltenham
>>>>>>>>>>>>
Some more from John Pierse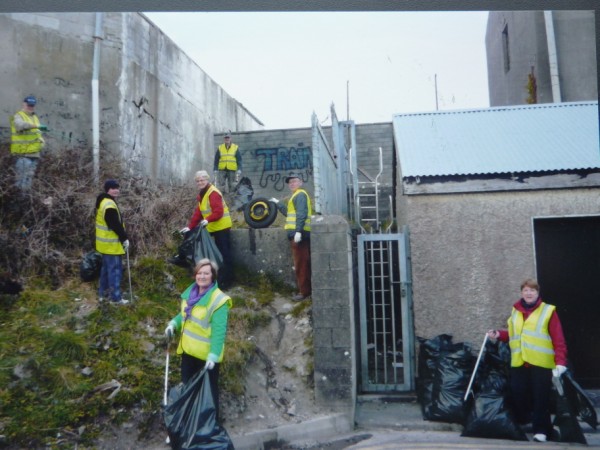 Members of TABLE hard at work.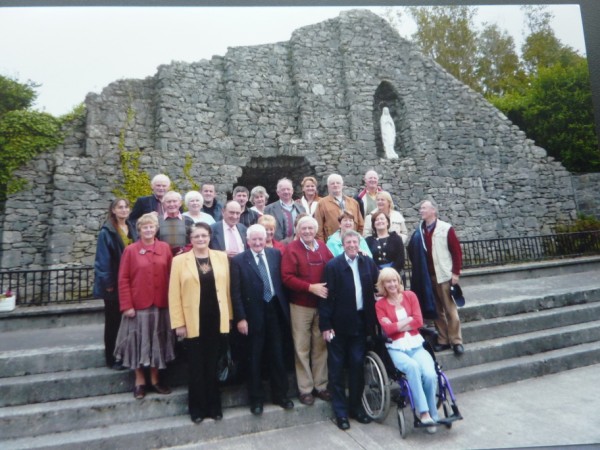 This looks like the Town Council of a few years back but where and why?
>>>>>>>>>>>>>>>>>>
Joanne Dillon from Brooklyn sent us the following account of mass in St. Patrick's Cathedral in Manhattan last Saturday,
Celebrating at New York's Other St. Patrick's Cathedral
Most people, New Yorkers included, are not aware that New York City boasts not one — but two — St. Patrick's Cathedrals.
The Basilica of St. Patrick's Old Cathedral, on Mott Street, near Little Italy, Chinatown and the trendy SoHo district in lowerManhattan, was built in the early 19th century. It served as the seat of the Archdiocese of New York until 1879, when the Cathedral of St. Patrick on Fifth Avenue and 50th Street was completed and became the center of the Catholic Church inNew York.
For almost 200 years, St. Patrick's Old Cathedral has flourished as a church serving immigrants. Irish, Italian, Haitian, German and French communities have all worshipped there as they worked to gain their foothold in America. Today, the parish serves an active congregation of Chinese, Mexican and Dominican immigrants.
Over the years, however, the Basilica has maintained its ties to the Irish community. And on Saturday, March 10, it recognized the upcoming St. Patrick's Day holiday by celebrating an Irish language Mass. As New Yorkers began their St. Patrick's Day festivities in earnest, about 200 people turned out for the Mass, which was cosponsored by the New York Irish History Roundtable and Glucksman Ireland House of New York University.
Fr. Andrew O'Connor of Holy Family Parish, Castle Hill Avenue, in the Bronx, and Fr. Aidan O'Driscoll, who hails fromCounty Cork, served as concelebrants. An honor guard from New York's famous Sixty-Ninth Infantry Regiment of the Irish Brigade — "The Fighting Sixty-Ninth" — led the processional. Following the Mass, the Washington Square Harp & Shamrock Orchestra provided some lively music, while attendees enjoyed a traditional corned beef and cabbage buffet luncheon.
Photos Attached:
§ Fighting Sixty Ninth Honor Guard
§ St. Patrick's Old Cathedral
§ Members of the Washington Square Harp & Shamrock Orchestra