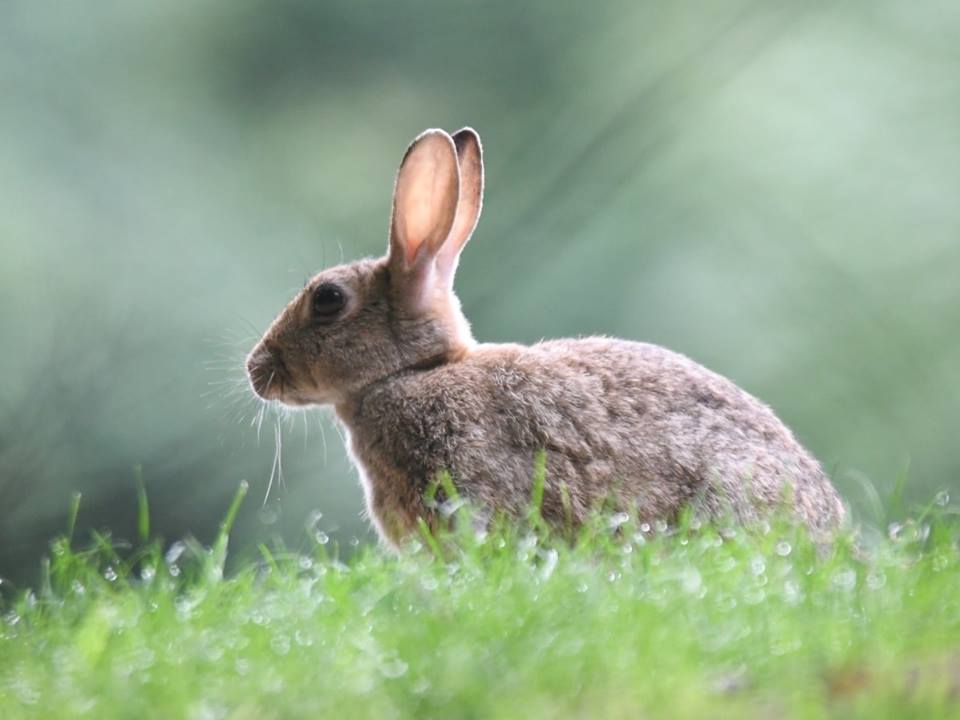 Photo; Chris Grayson
<<<<<<<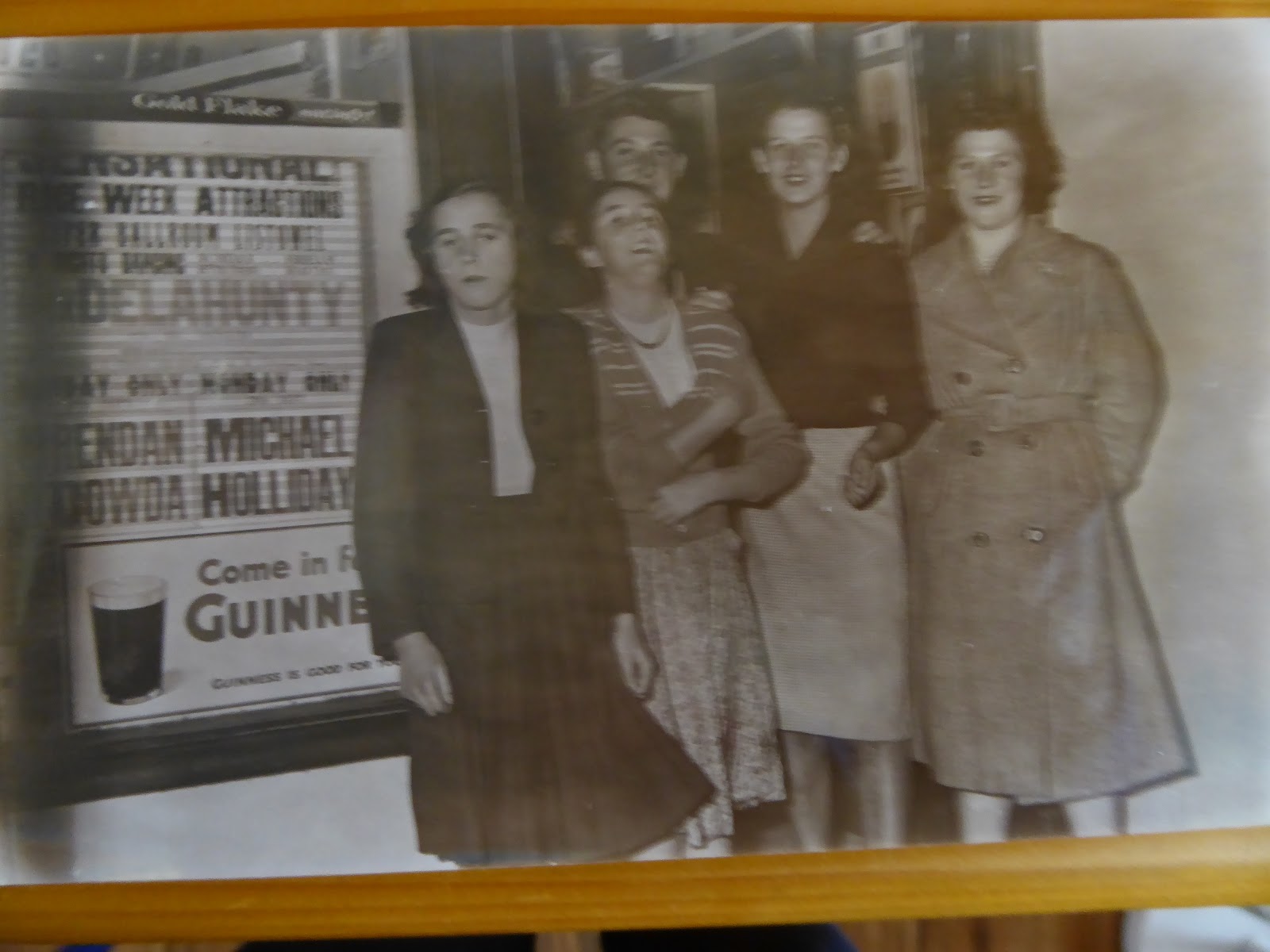 Do you recognise anyone in these old photographs taken by Seamus Buckley during a bygone race week.
<<<<<<<<


Trees on the Pitch and Putt course


I often include here some photographs of the magnificent trees on Listowel's Pitch and Putt course and I have mentioned here before the unselfishness of men who plant trees under whose shade they will never sit.
One of these old stock was the late Tom O'Halloran. Colm O'Halloran has sent us some of the receipts for those same trees in 1974.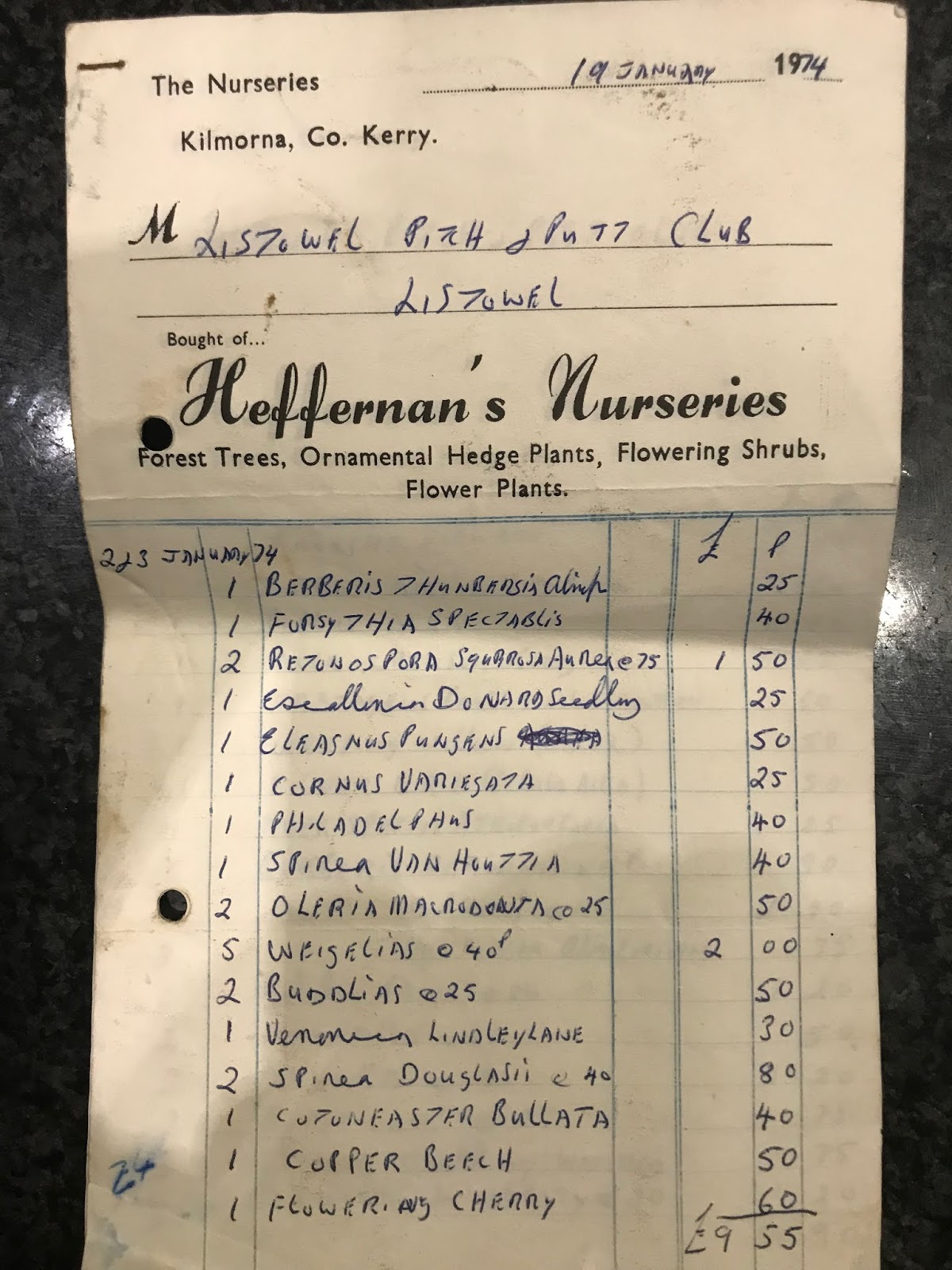 <<<<<<<


Race Crowds


The weather has kept me at home but here are 2 more from Sunday.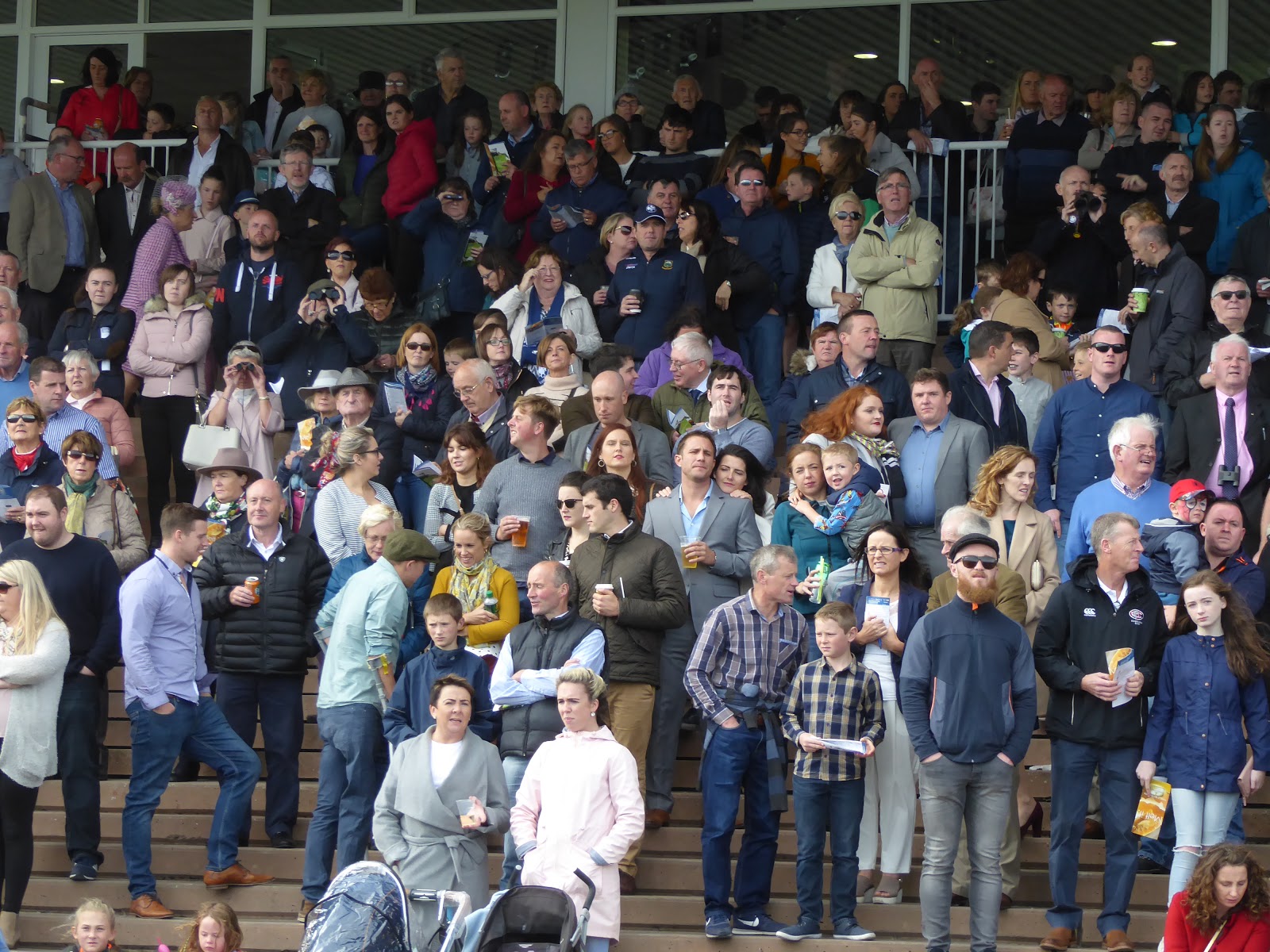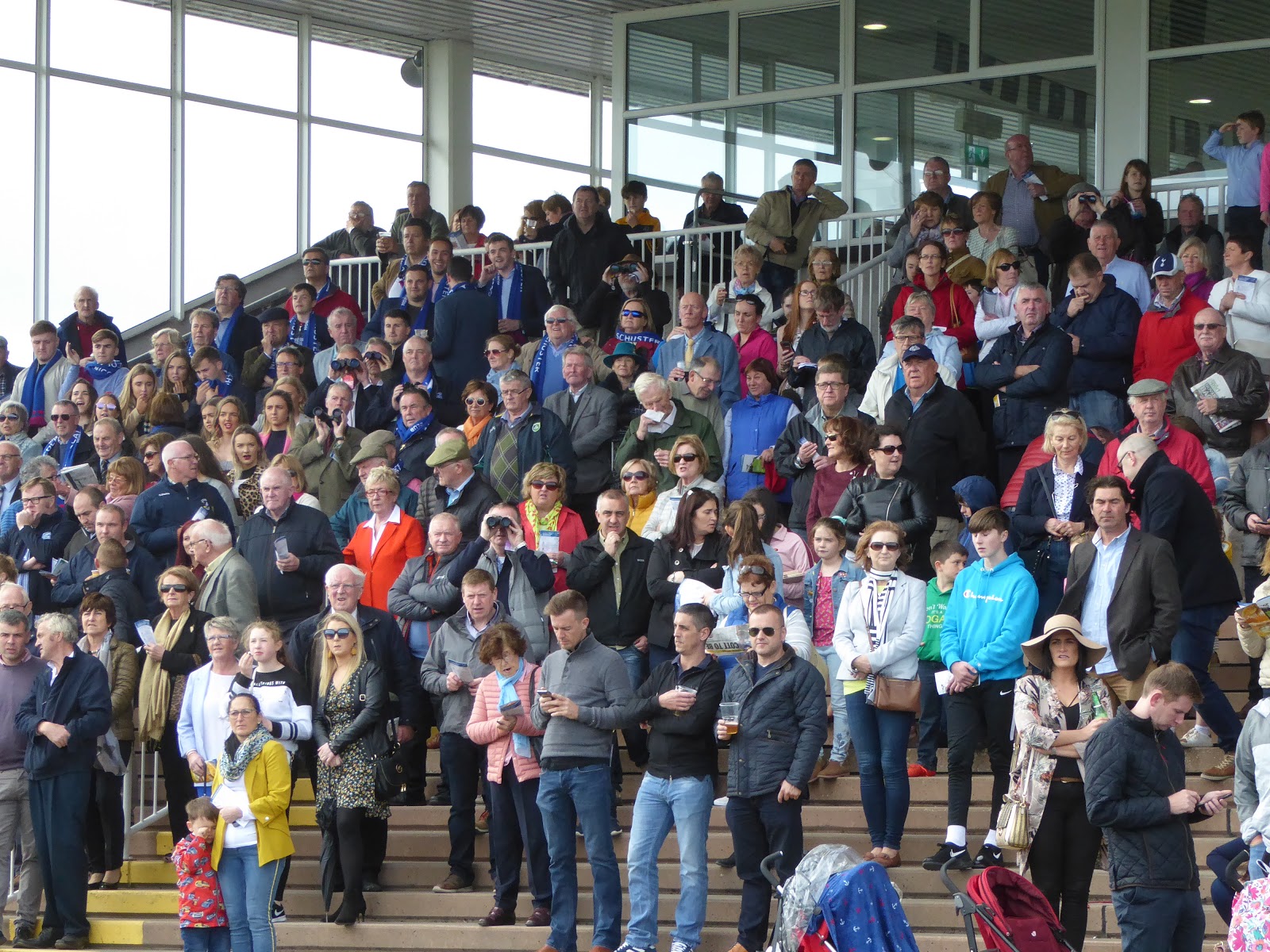 these are just a small few of the crowded stands on Sunday Sept. 9 2018
<<<<<<


Black 47…The Listowel Connection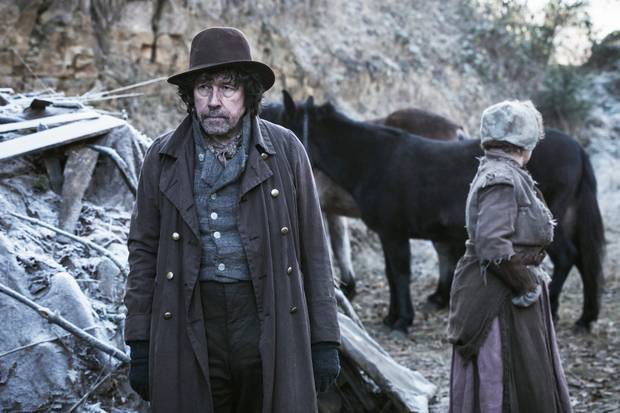 This is an official promotional pic. of Stephen Rea who plays the cute hoor who runs with the hare and hunts with the hounds in this film that is currently breaking all box office records.
Listowel's P.J. Dillon is the writer and director of this story set against the backdrop of The Famine. Black 47 is a story of revenge and desperation in an Ireland where taking the soup or the king's shilling were regarded with equal hatred.
I saw the film in Listowel's great Classic cinema. (We are so lucky to have this superb amenity on our doorstep.) I was blown away by the stark devastated barren landscape. The backdrop to the action was breathtakingly awesome. The acting from a truly stellar cast was superb. The story packed lots of action and maybe a bit too much violence for my liking but those were very violent times and cruelty was an everyday currency. This film is a testament to man's inhumanity to his fellow man. Brutality, cruelty and barbarism are never far below the surface in this thought provoking film.
I loved the way the native characters spoke in Irish and the authenticity of the starving people in a cruel and hostile environment brought those hungry desperate times before our eyes in chilling reality.
Try to see it if you can. It's one you won't forget too easily. Well done, P.J.
<<<<<<<<


Remember where you read it first


In my post of April 18 2018 I told you that the next U.S. ambassador to Ireland would be Ed. Crawford. It took a bit longer than I expected but yesterday it was revealed that indeed Edward J. Crawford is to take up residence in Phoenix Park.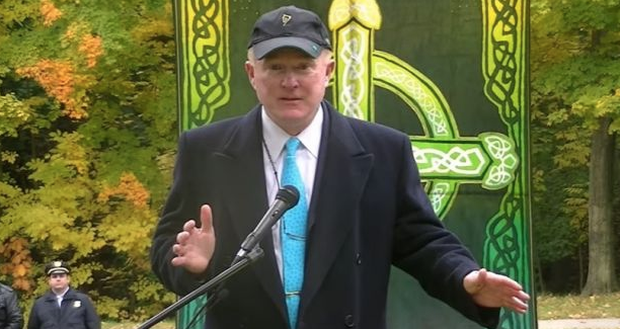 Edward J Crawford's roots are in North Cork. He is an ardent Republican and is hugely involved in the Irish community in Cleveland.