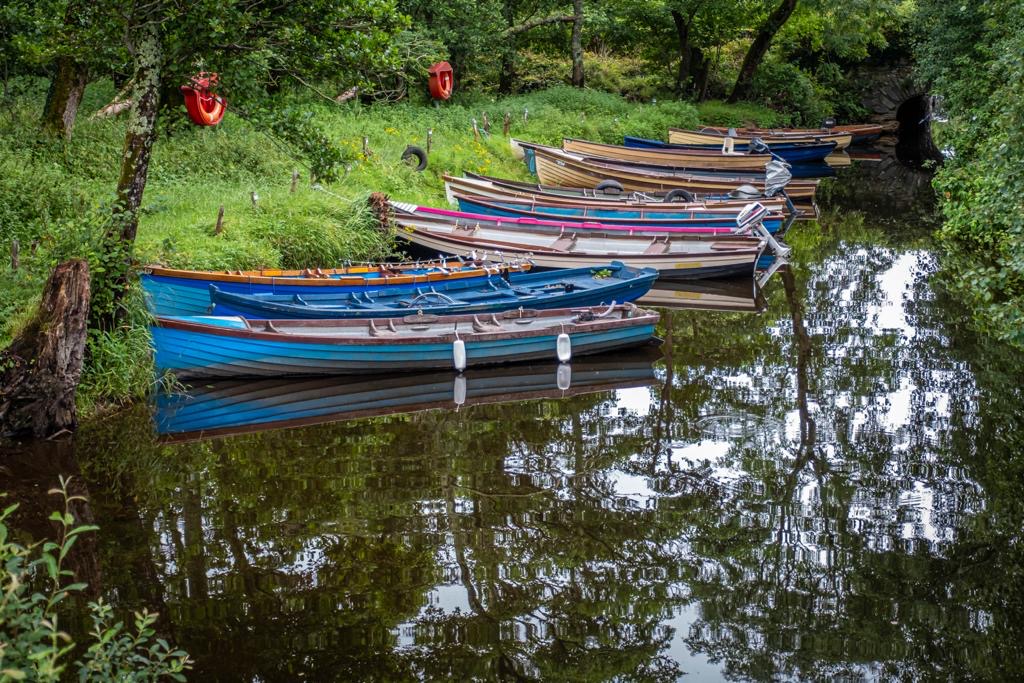 Photo; Eamon ÓMurchú at Ross Castle, Killarney
<<<<<<<<<<<
Saving the Hay in 2020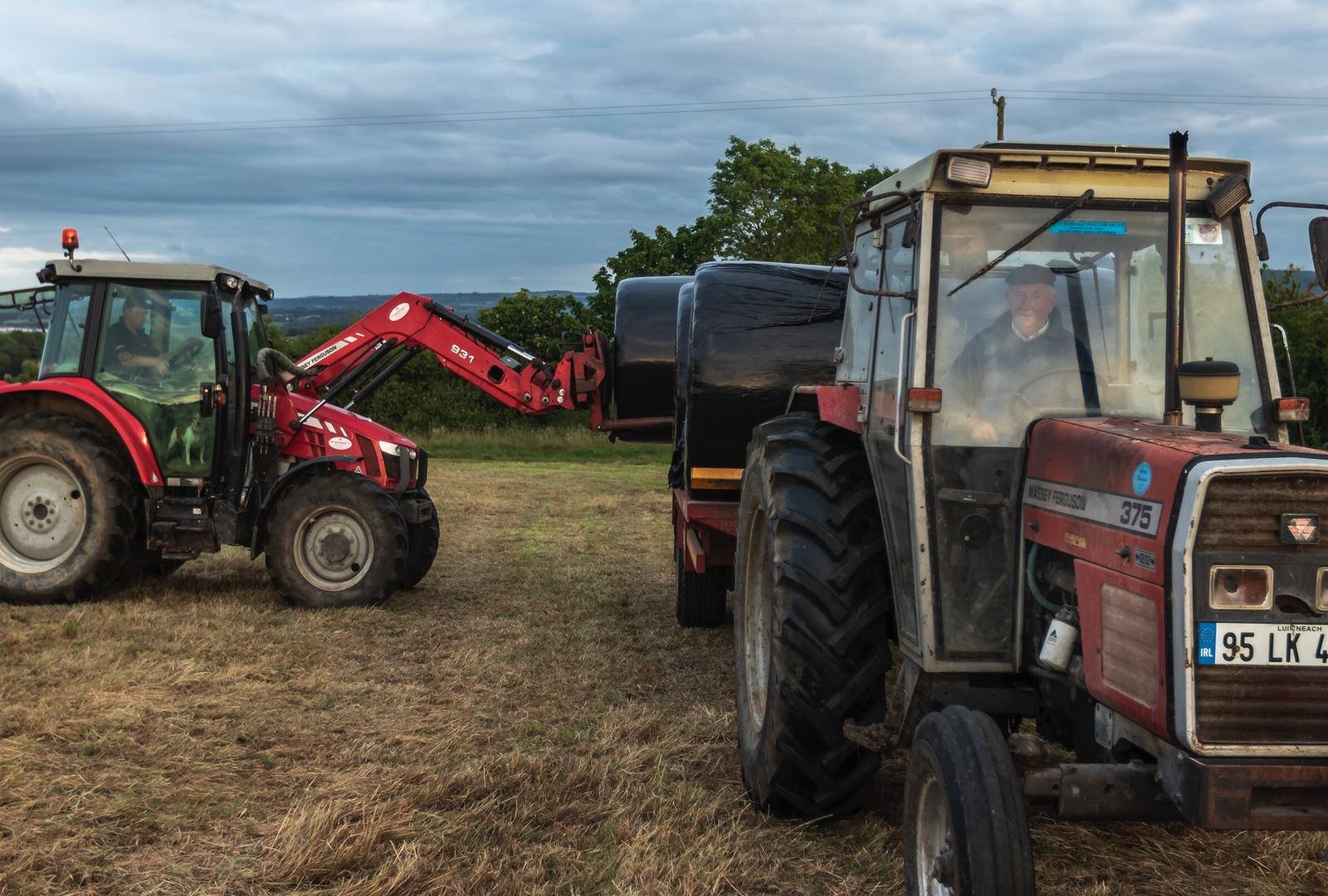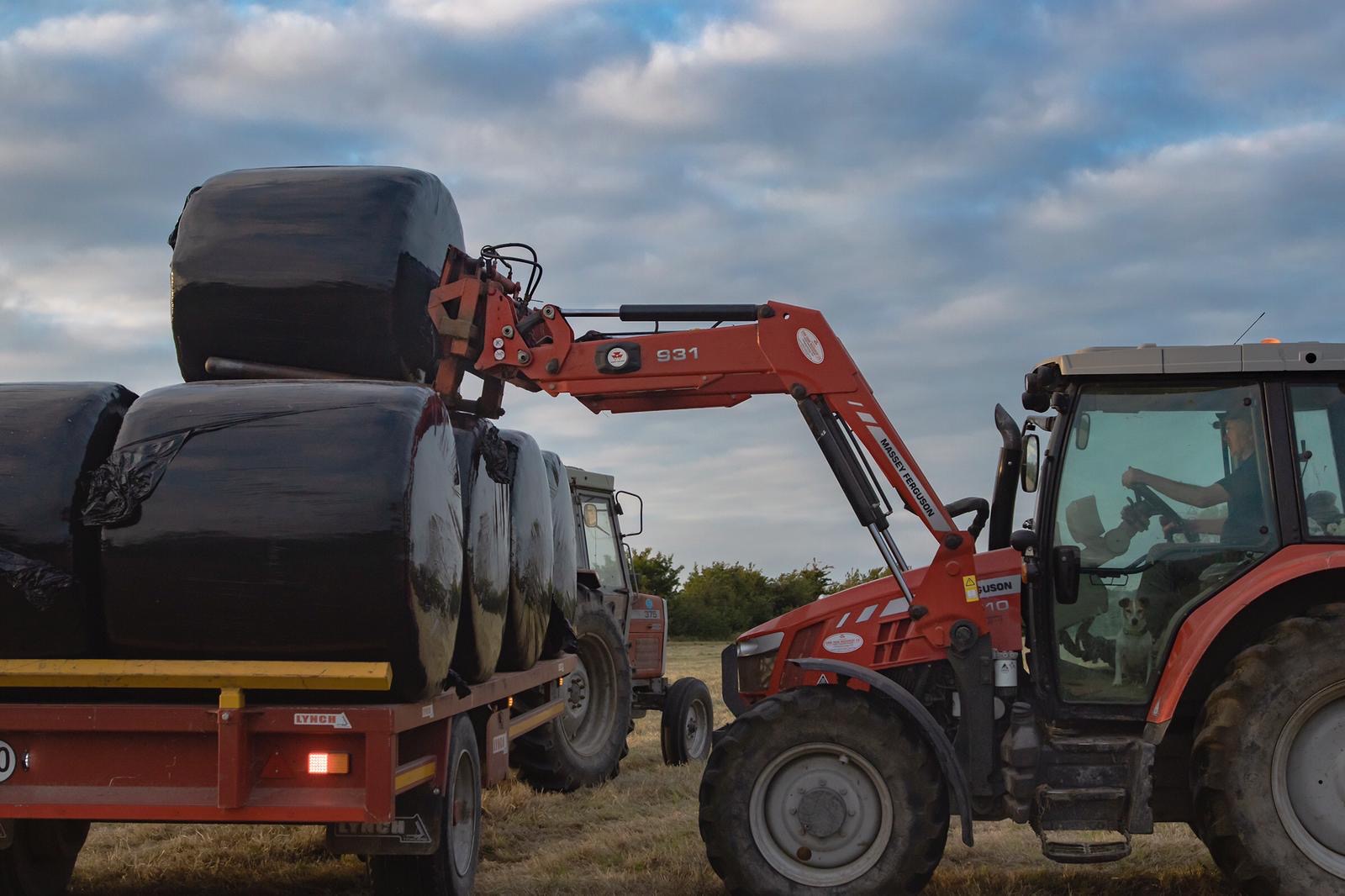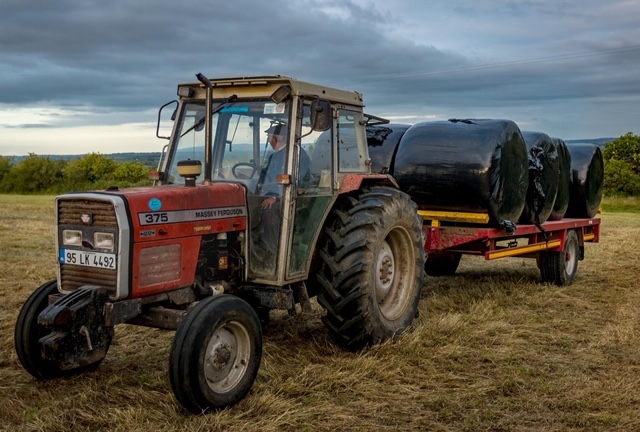 In Clonrobin outside Kanturk they are bringing in the hay for winter fodder.
Fred Ward took the photos.
<<<<<<<
Ballybunion New Toilet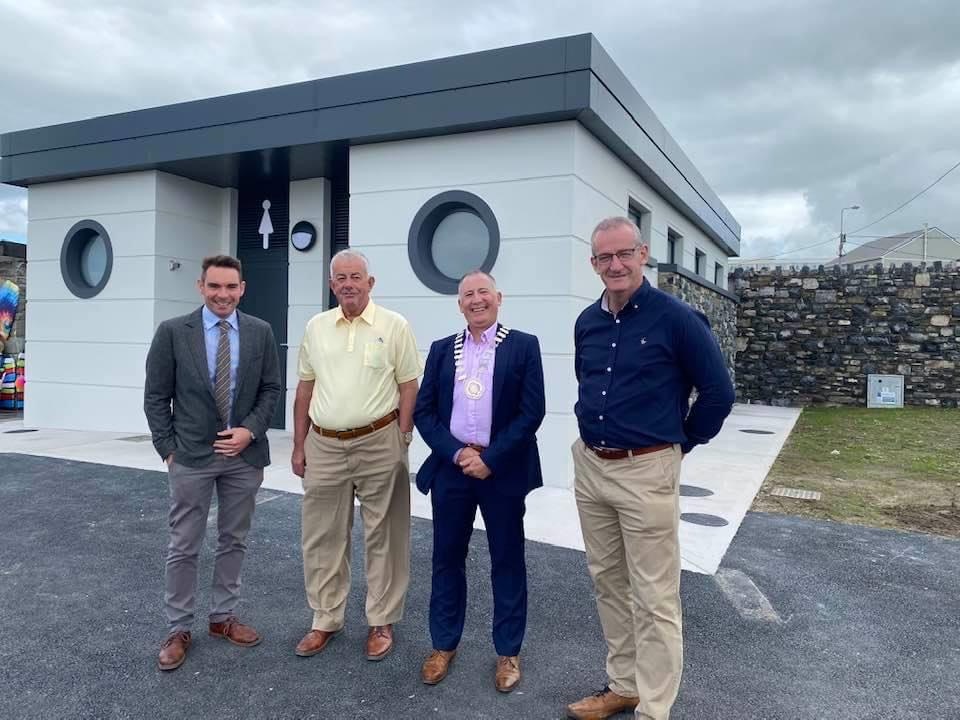 It's done and ready for use
<<<<<<<<<
Old Listowel Scene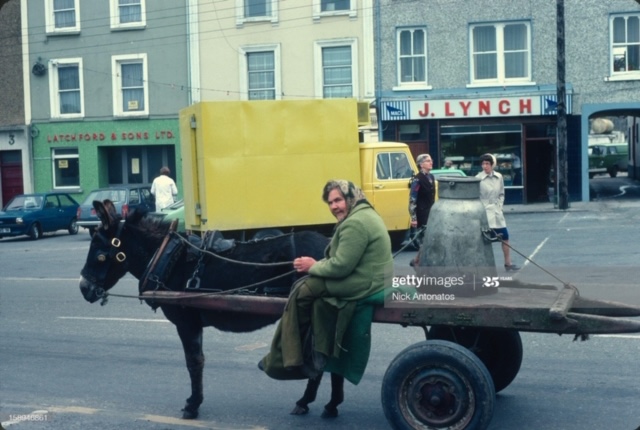 This photo of MaiMai Gunn has resurfaced on the internet lately
<<<<<<<<<<<
Kerry Evening Saturday, 10 February, 1900
THE PROPOSED RAILWAY FOR NORTH KERRY
MEETING AT NEWTOWNSANDES. A large and representative meeting of the people of Newtownsandes district was held last Sunday, 4th inst, in the village in support of a railway from Tarbert Island, Ballylongford and Galey Bridge (for Newtownsandes) to Listowel, and for the purpose of obtaining a grant from the Government for the construction of same.
Amongst those present were—Messrs M J Nolan, J P, C C; W Collins, D C; J M Hanrahan, D C; J B Nolan, John Stack, W Collins (Ahalahane), Edward Stack, C Lehane, Pat Culhane. H Windle, M D Kearney, Jas Walsh, J Nolan (G), Jerh Foran, D O'Connor, M Fitzmaurice, J Connor, Jerh Buckley, R Cunningham, E Scanlan, Jas Kissane, M Ahern, C O'Connor, E Mulvihill, E Flaherty. J Woulfe, P Enright, M D Enright, John O'Connor, Thos Mulvihill, M Scanlan, James Mulvihill, John Hanrahan, E O'Sullivan, W M'Elligott, E Pelican, John Collins, W Buckley, D Scanlan, Thomas de Lacy, etc, etc Proposed by Mr C Lehane, and seconded by Mr W Collins, D C—That Mr John Hanrahan, D C, do take the chair. Mr de Lacy was requested to act as secretary.
Mr Hanrahan thanked them for asking him to preside at such an important meeting. He would call on Mr Nolan, C C, to explain to them what was being done by him in this matter. Mr Nolan, who was received with enthusiasm, said he was sorry that the meeting was not larger, due no doubt to a mistaken idea which some people had got into their heads, viz—that a guarantee should be given by the farmers of the district. But this was not the case. His intentions were—and he hoped they would be realised—that the Government would give a free grant of three-fourths of the cost of construction. He attended an important meeting of the IAOS recently in Dublin, and the President, the Hon Horace Plunkett, M P, in his annual address, made reference to the fact that under the provisions contained in the Agricultural and Industries Act, which will come into operation on 1st April next, that money would be available for any purpose calculated to benefit agriculture and other industries, and certainly this railway, when made, would materially assist these-industries in the district. This fact coupled with others, induced him to take the first available opportunity of benefitting by the Act.—
Again, the Financial Relations Commission proved clearly that a large sum was due to this impoverished country, and the Government could not devote a portion of that money to better work than promoting this railway, which has been spoken of for the past thirty or forty years. Naturally they might ask him where the remaining one-fourth would come from. His answer was that several railway companies would be only too anxious to furnish this portion and build and work the line.
He had written to some of the landlords through whose lands the line would run, and they had given him assurance of their warm support. Mr Vesey Fitzgerald had promised him to take shares for the value of the land taken on his property. He trusted, therefore, that his hearers now would understand what was meant to be done, and that from the few remarks which he made that a guarantee would not he required. It was needless to point out to them the great benefit to the labouring classes the construction of this line would be, as it would give them employment for at least three years, and a good many of them permanent employment (applause).
But that was not all the benefits the line would be productive of. It would complete a direct route between Killarney, Kilkee, and the West Coast of Ireland, and would serve to an incalculable degree to develop the tourist traffic through our county.
Mr Wm Collins, D C, proposed and Mr E Stack seconded—" That we respectfully ask the Government to give a grant of three-fourths of the cost of construction of a light railway—broad gauge—from Tarbert Island to Listowel via Ballylongford and Galey Bridge (for Newtownsandes) as it would be of the greatest benefit to the district in developing the agricultural and other industries of the locality, and will complete the tourist route in the South-West of Ireland, connecting Killarney with Kilkee, and the west coast and be of material benefit to the Government itself."
It was proposed by Mr J Walsh, seconded by Mr D Kearney, that copies of above resolution be sent to the Chief Secretary, the Vice President of the Board of Agriculture, the Secretary of the Congested Districts Board—as the proposed line will run through a Congested District—the M P's for Kerry, Clare, and Limerick, to Lord Kenmare, Lord Lieutenant of the county; Col Saunderson, and the Secretary of the County Council.
A vote of thanks was passed to Mr Hanrahan, D C, for presiding, and the proceedings terminated.
<<<<<<<<<<
Listowel Ball Alley
Listowel's Ball alley has a great history of providing free entertainment for Listowel young people. I have told you the story before in Junior Griffin and John Fitzgerald's text and poems.
Nowadays young people here dont play handball any more. Maybe its time to revive the game. It's good healthy outdoor exercise.
Last week Listowel Tidy Town volunteers began a cleanup of the old ball court. The walls had proved too inviting for graffiti writers. Our friends in Tidy Towns are inviting local artists to decorate the walls. Before you attempt any artwork, contact the Tidy Town Committee as this project is being overseen and co ordinated by them.