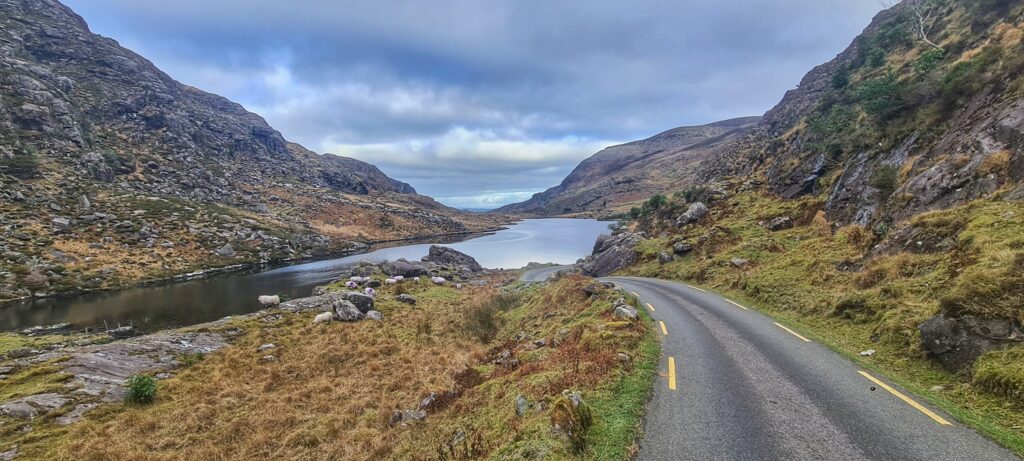 <<<<<<<<<<
A Schoolday Memory
As you know I've been revisited my old school yearbooks, trawling for "content". I suppose it was inevitable that some of the memories would be sad ones. So many colleagues gone from us.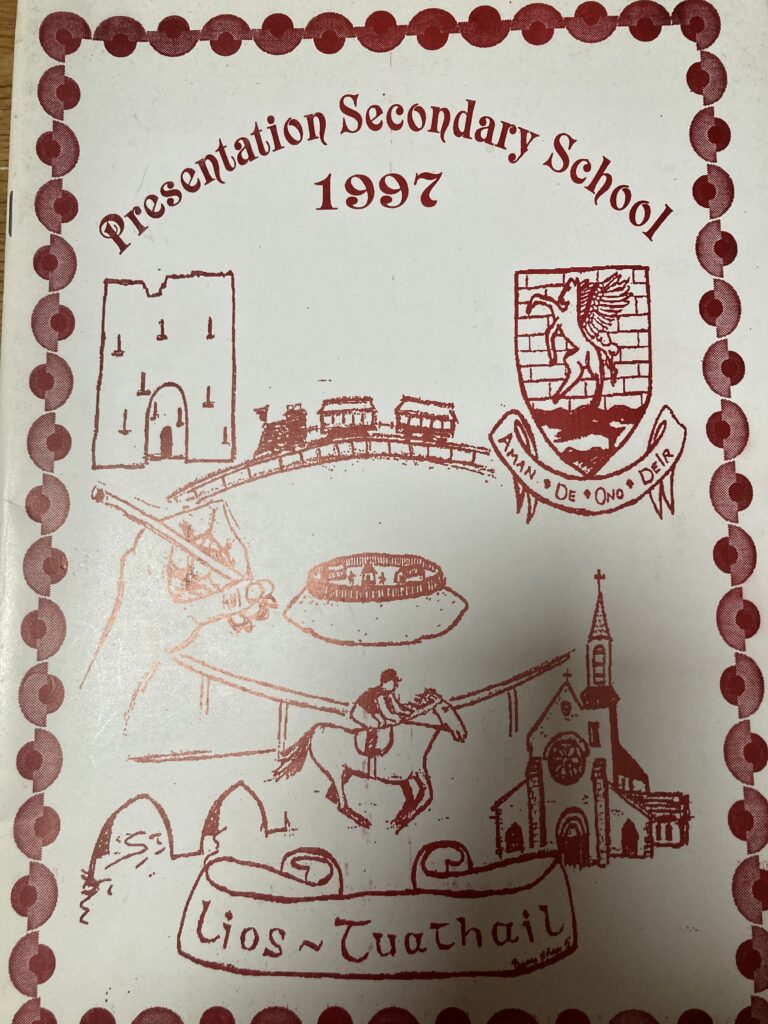 Then in this old treasure I came across a poem that took me back to a Tuesday I will never forget.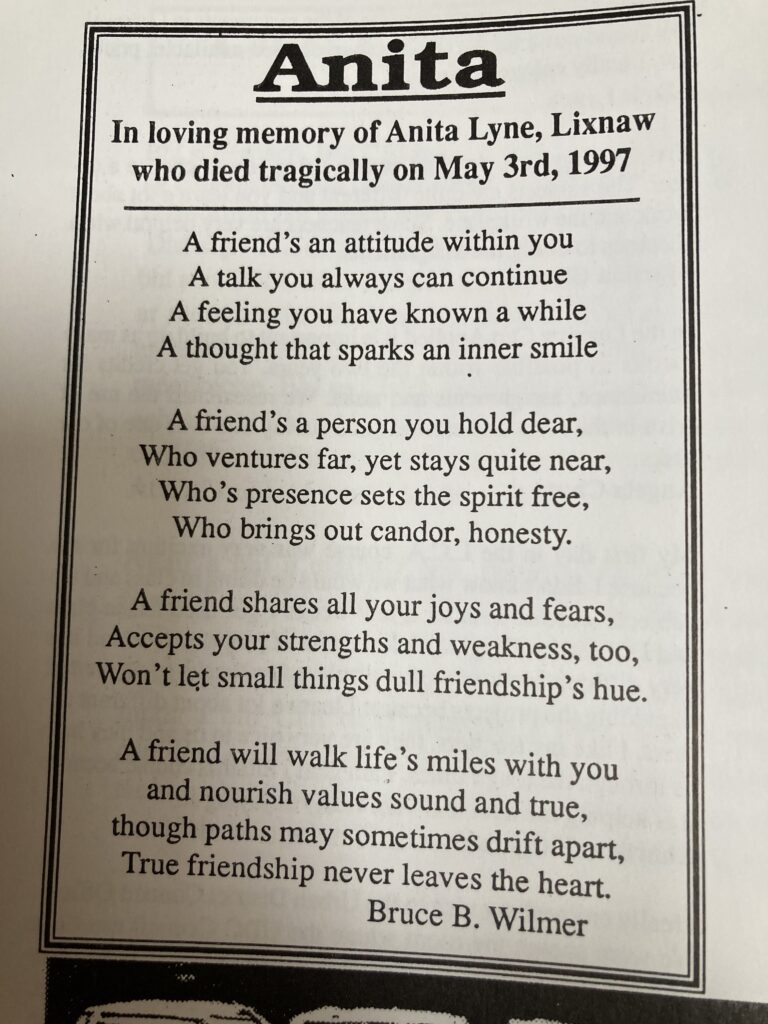 That Tuesday, after the long weekend, Anita should have been sitting at the back beside her friend Gretta in my first class.
We were all in shock. It was my first experience of the death of a pupil and for many of her classmates it was their first experience of death. The Leaving Cert. didn't seem to matter so much anymore.
Anita was fun loving and artistic. She had so much to live for.
Whenever I hear Garth Brooks' The Dance I am back in the church in Lixnaw on a bright May day when no one felt like dancing.
May Anita rest in peace.
<<<<<<<<
Kildare in February
February is St. Bridget's month. What better place to be than Kildare , the home of Bridget.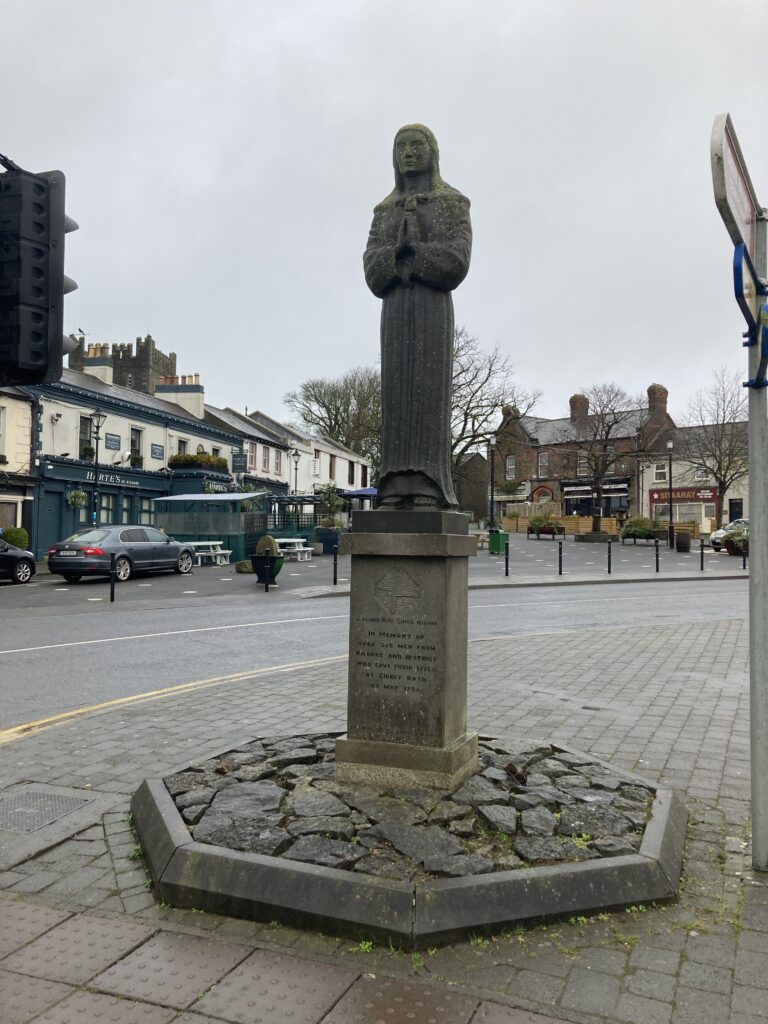 This is the statue of Brigid in Kildare Town Square.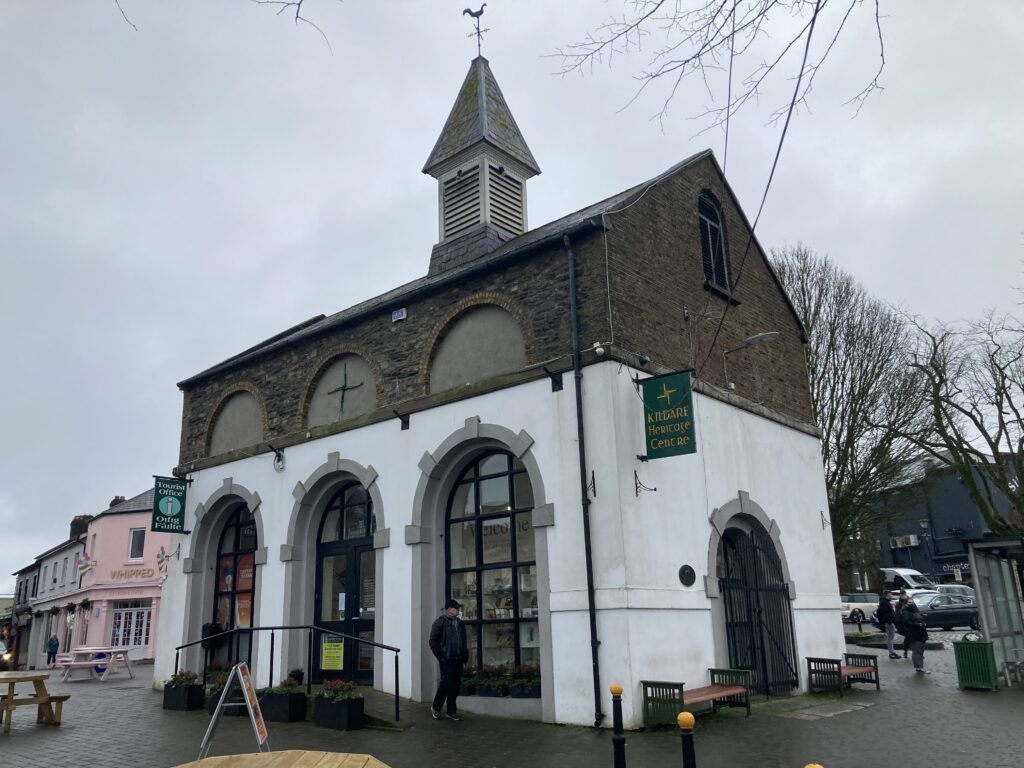 This is the lovely Heritage Centre where a nice lady told me all about the town and its history. This is also the place to buy a few souvenirs and find out what's on.
<<<<<<<<<
Where are the other Twenty Three?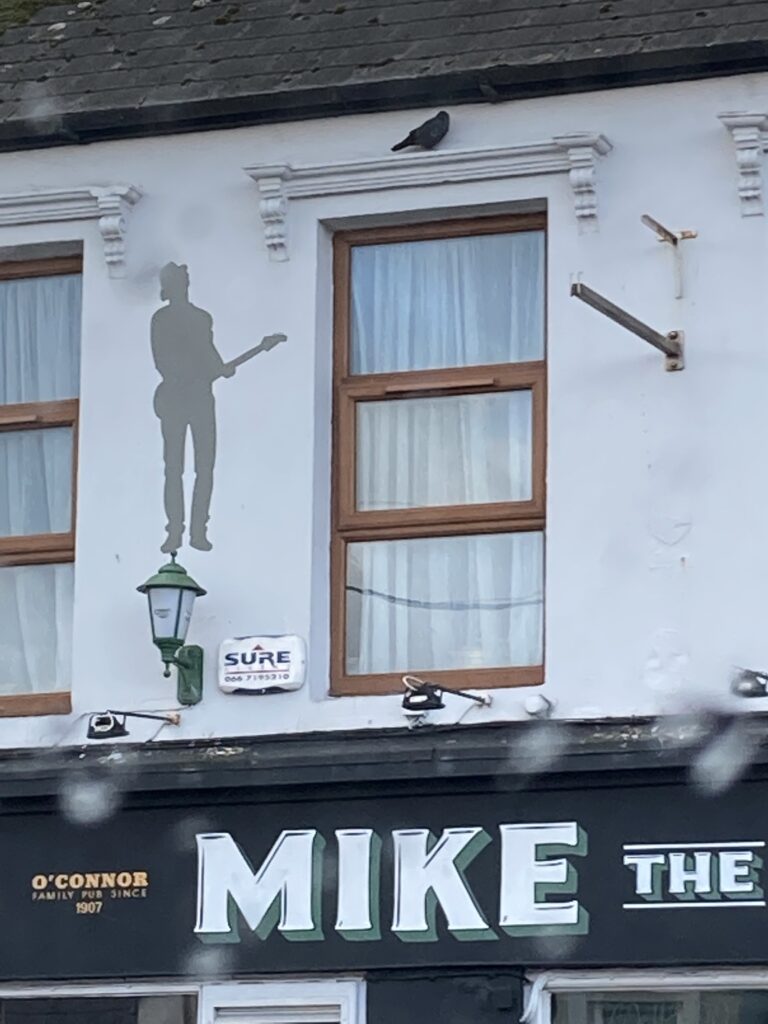 Sing a song of sixpence…last week I snapped this solitary black bird at Mike the Pies.
From the internet some crow facts;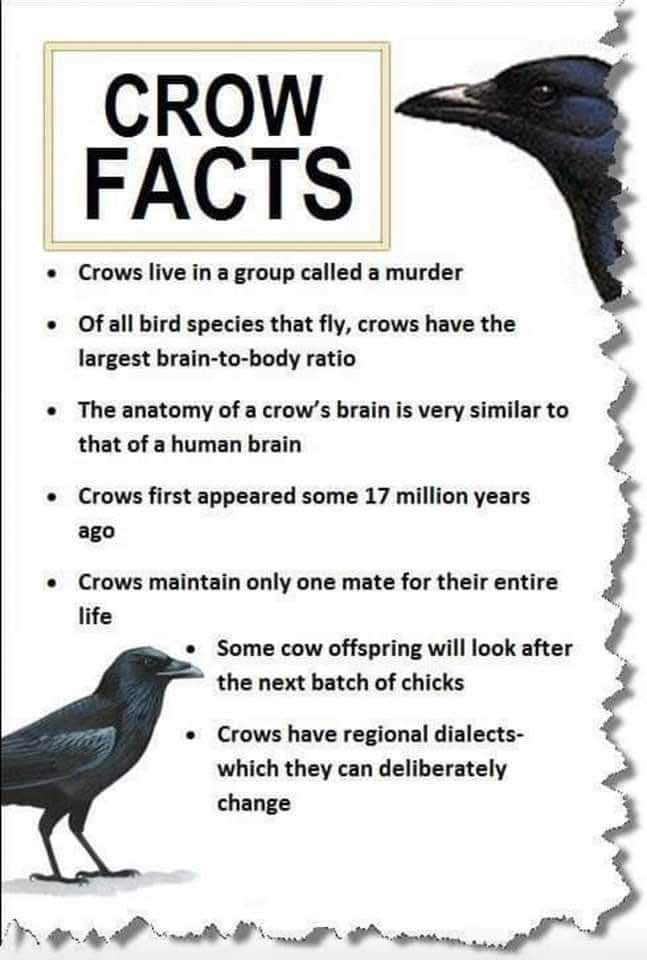 <<<<<<<<<<<
For the Chop
I heard on Radio Kerry that some of the trees in Childers Park will have to be cut down or relocated to accommodate the Greenway and for health and safety reasons. I walked that way on Saturday but I couldn't see any sign of which trees have to go. The work starts today, Monday February 14 2022. I'll keep you posted.
While I was in the park I was delighted to see a rugby game in full spate. Looks like the old normal is back.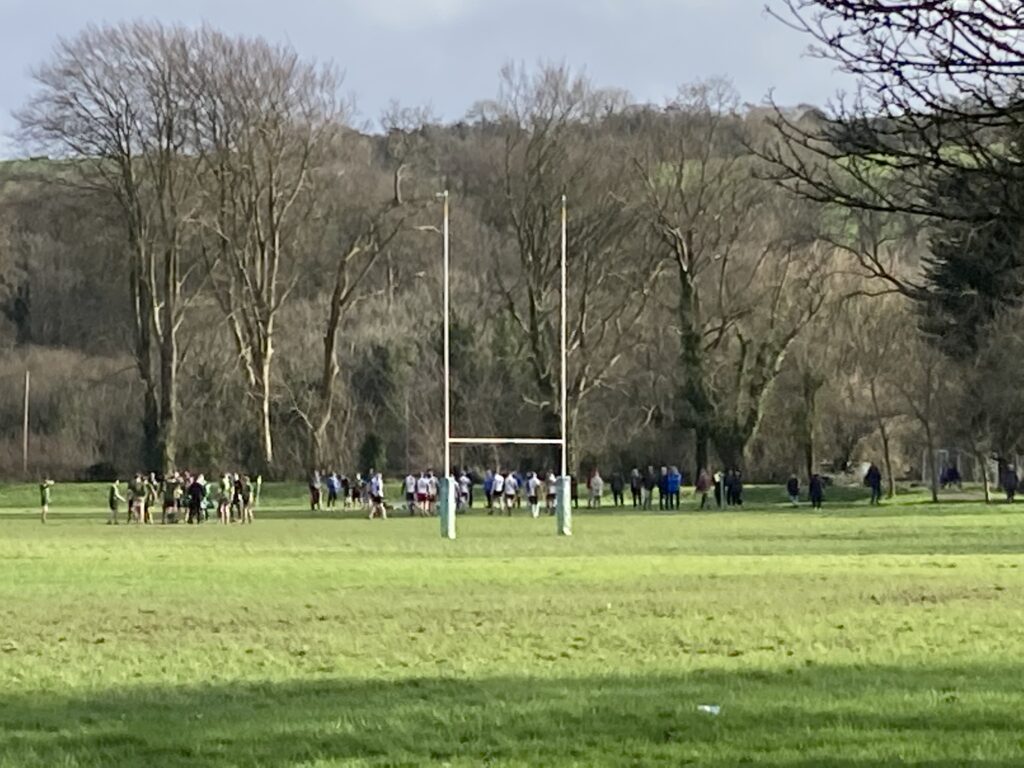 <<<<<<<<