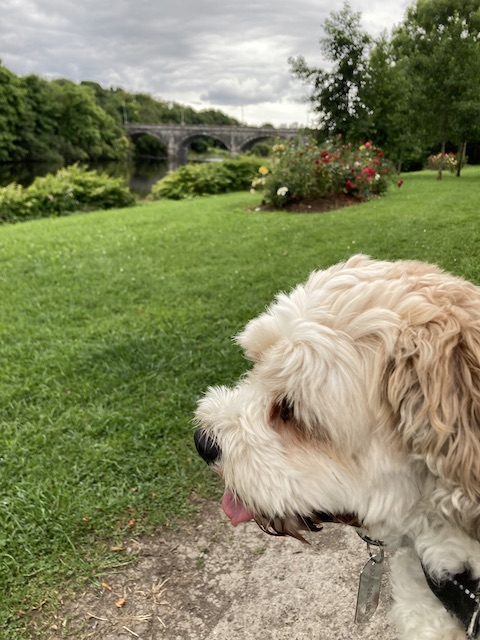 <<<<<<<<<<<<<
Commemorative Seats
I may have said this before but its worth saying again. Someone should photograph the commemorative seats and trees in town, should write up a little bit about the people they commemorate and put it into a booklet or online. Many of these people will be forgotten if we dont make an effort to remember them.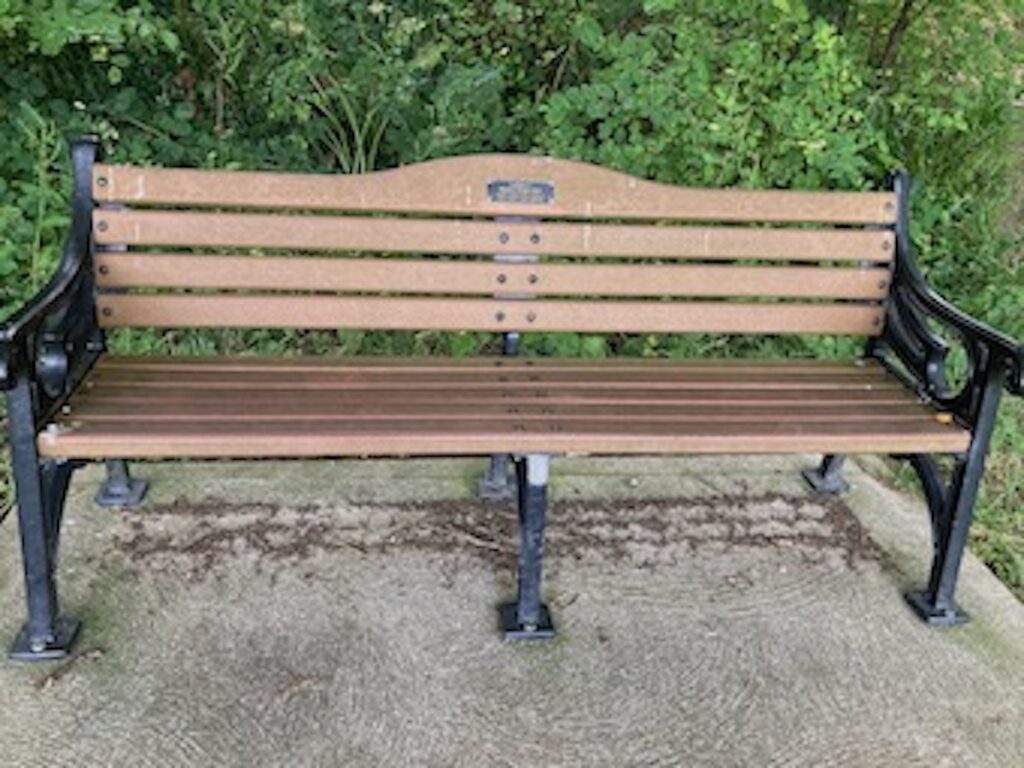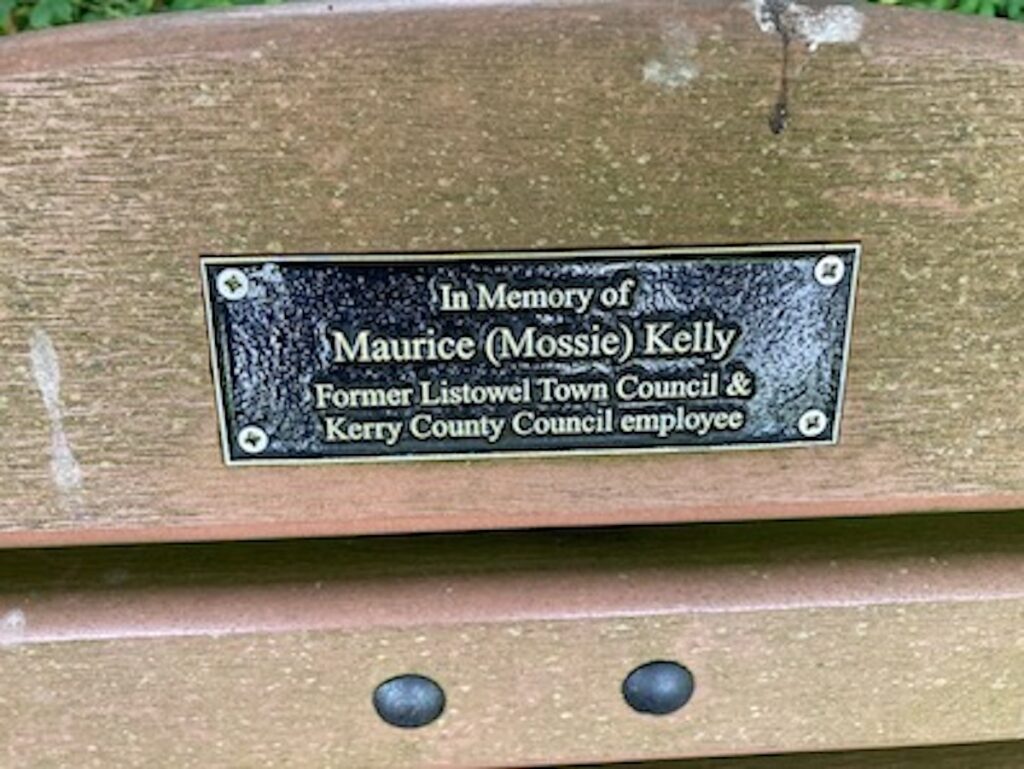 I'm including this one especially for Mossie's brother, Derry. Derry and Nancy were due home for a holiday this year but due to ill health will have to postpone til next year.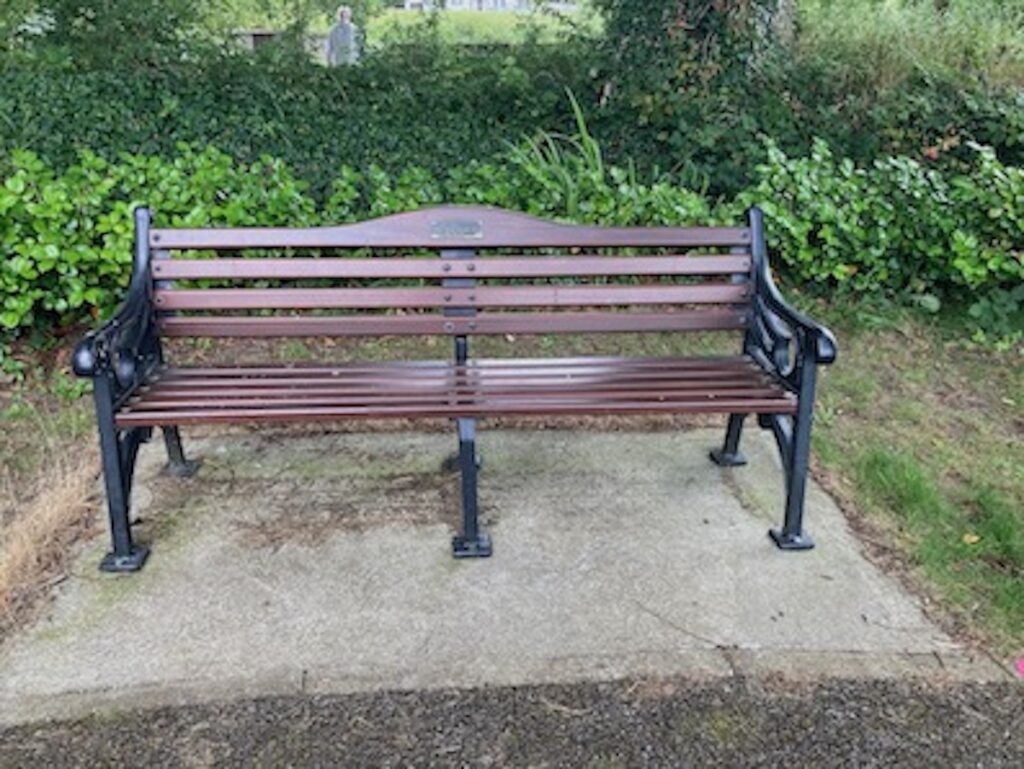 This seat in the corner of the park commemorates an extraordinary Listowel family. Three of the Sheehy brothers are remembered on the seat.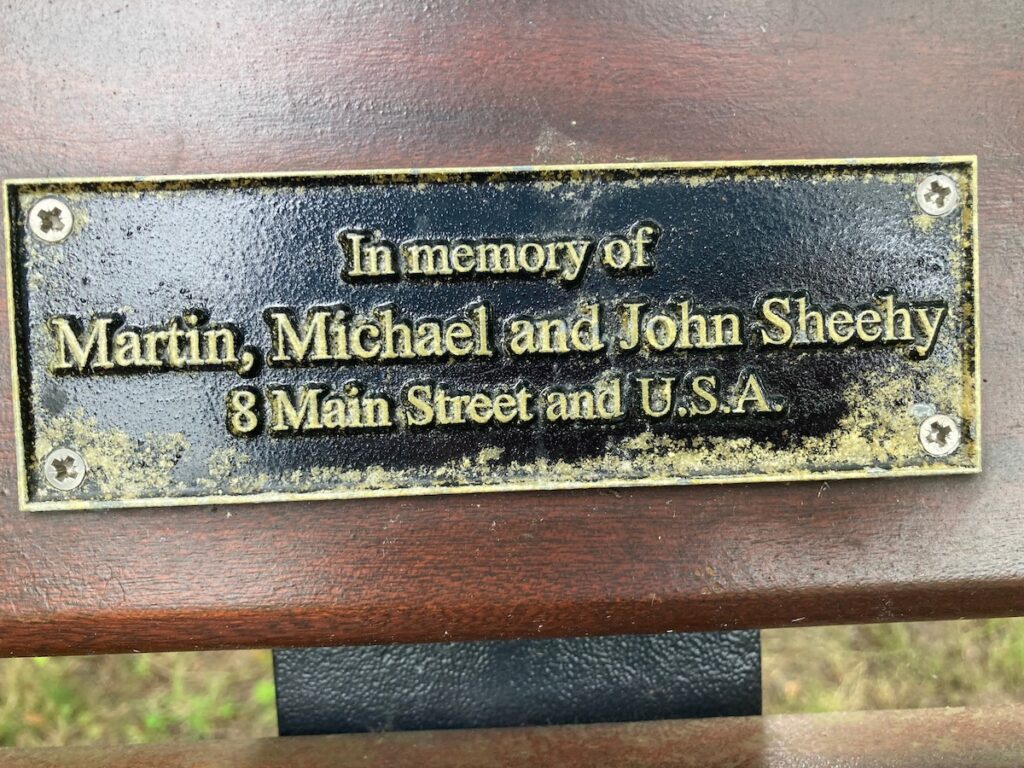 Martin, Michael and John Sheehy were the three of the five Sheehy brothers who emigrated to the U.S. They all did well in their adopted homes but their hearts never left Listowel. Martin and Michael came back more often than John and I met both men more than once. Yet John Sheehy is the Sheehy I knew best,
If it were not for John Sheehy there would be no Listowel Connection. He encouraged me and defended me against trolls when we didnt even know what they were. We were on Boards.ie back then. I checked just now (In truth about an hour ago) to see if the Listowel Thread was still there. It is and if you have an hour or two to spare and you love Listowel I'd highly recommend it
I'm now going to perform an act laced with the sweetest irony. I'm going to post a link to the Listowel thread on Boards.ie When I started my blog I used to post a link to it on Boards. The administrator threw me off because I was driving traffic away from Boards. So here I go driving traffic back to Boards. All is forgiven.
Most of the photos are gone and some of the links are broken. Many of the contributors, including all three Sheehys and my own husband, Jim, have passed away. May they rest in peace.
We all had pen names on Boards. John Sheehy was Sandhill Road.
<<<<<<<<<<<<<
Turas Nua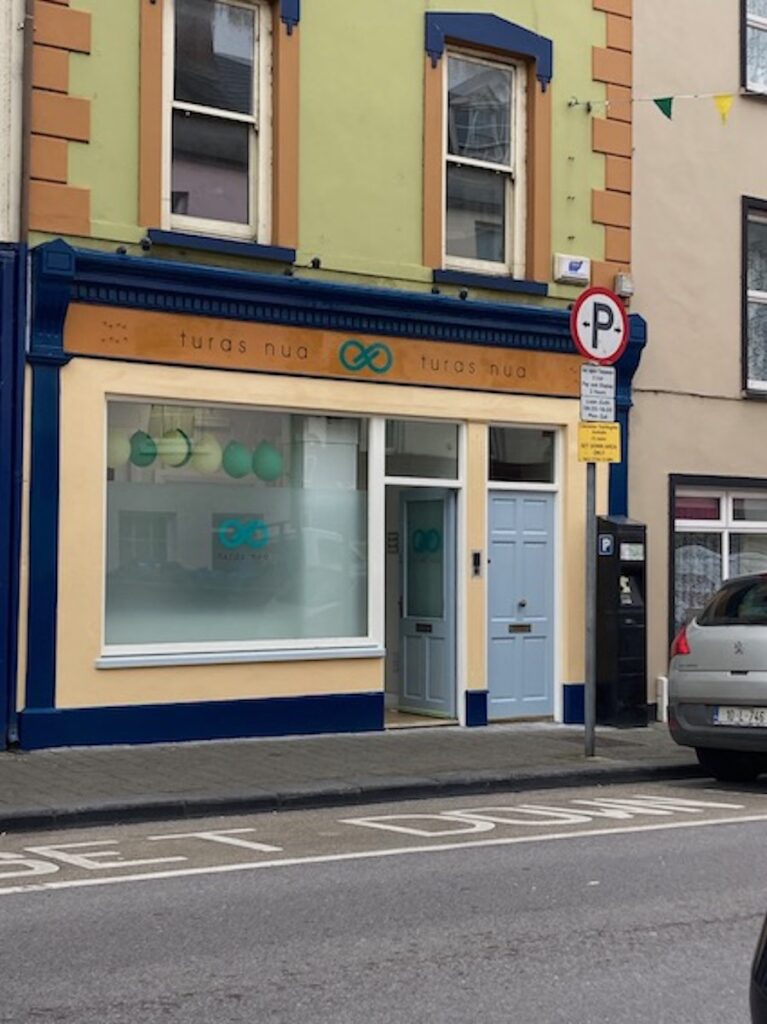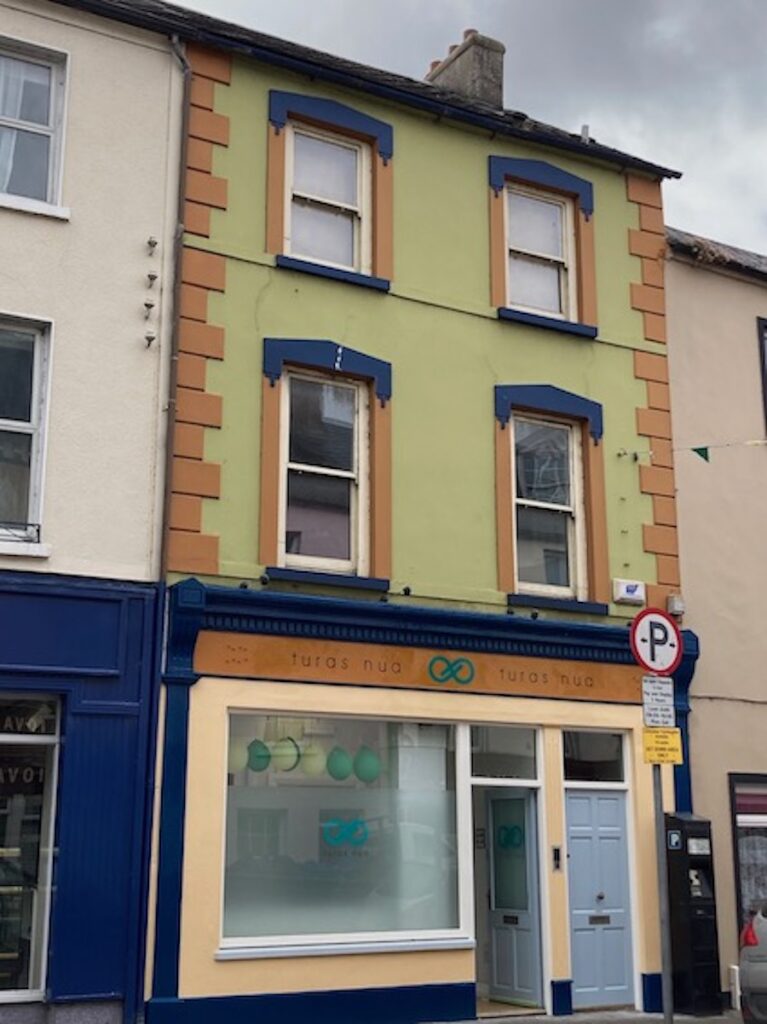 This lovely premises on Church Street is the home of Turas Nua. I think it is the new Intreo.
<<<<<<<<<<<
Traffic Disruption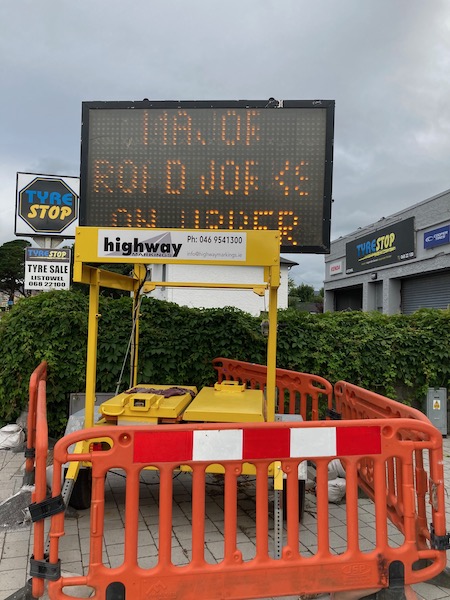 If you feel that there are always roadworks somewhere or other in Listowel, you'll be sad to hear that the situation is only going to get worse. Here is what is planned.
Information from the Kerry County Council website
N69 Listowel Bypass Proposed Road Development
Works scheduled between July 2022 and Christmas are as below:
Proposed Traffic Management on JBK Road
Phase 1. Works on John B Keane Road between McKennas and Clieveragh Roundabout.
One way traffic E-W between Mckennas and Clieveragh Roundabout. Ballybunnion traffic diverted down Market St (No left turn onto John B Keane Road). Works to commence on the 25th July with this phase being completed for the Races on the 16th September 2022.
Phase 2 – Works on Ballybunnion Road/Market St junction
Phase 2 will commence after the races. Two way traffic between McKennas and Clieveragh Roundabout. One way Traffic in Market St. (N-S). The Contractor has requested Road Closures at the Ballybunion junction in late November to allow surfacing to be completed.
Phase 3 – Works on Ballygologue Junction
At the same time works will be happening on Ballygologue Junction. One way traffic W-E between Clieveragh Roundabout and Ballygologue. The south side of Ballygologue Rd will be closed, with a closure sought from end September to mid – November. The Contractor's programme has this work scheduled for completion by the end of November.
January 2023 through to June 2023 will see works progress for the remainder of the John B Keane Road. Traffic management for these sections will be finalised in the coming months and having regard to the experience of the works in 2022.
<<<<<<<<<<<<<