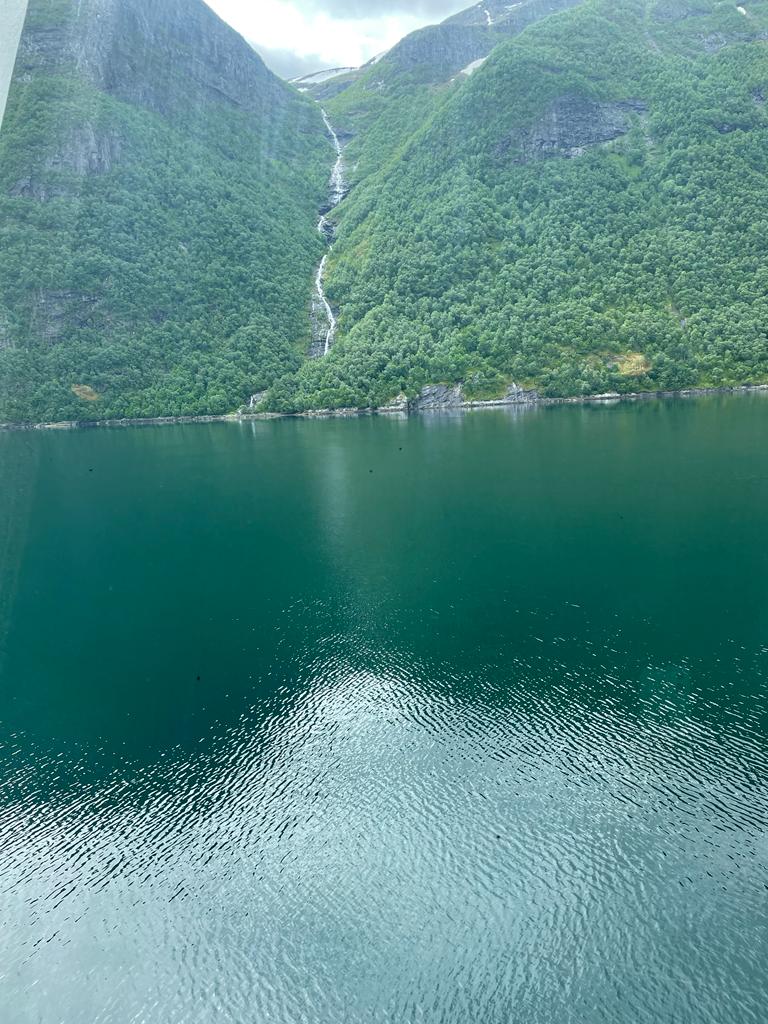 <<<<<<<<<<<<<<
Unveiling a plaque to Remember the Lartique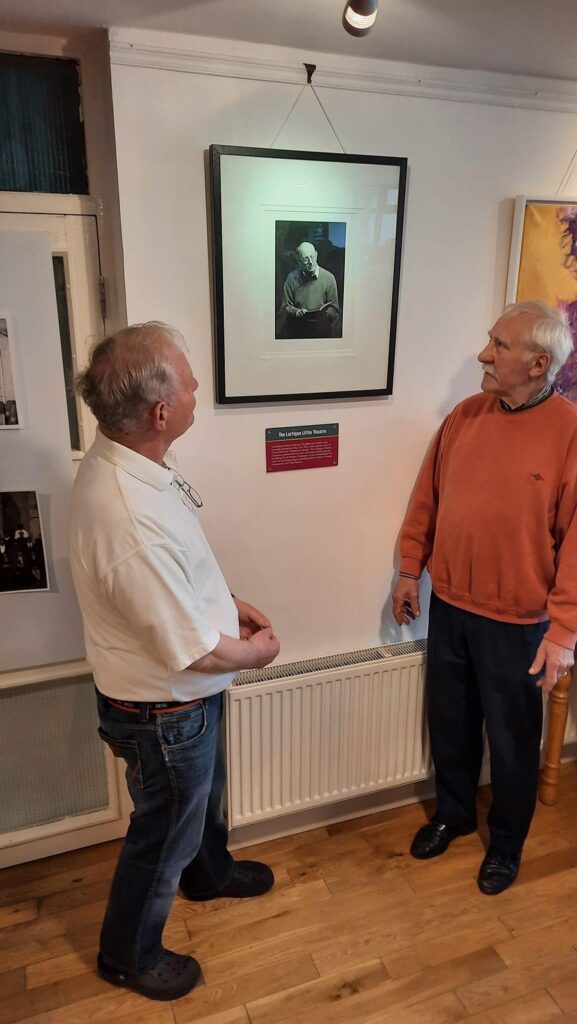 Sean Moriarty and Denis O'Mahoney of The Lartigue Theatre Company admire the photo and plaque to commemorate Danny Hannon and Ireland's smallest theatre in Kerry Writers' Museum, close to the site where it all began 50 years ago.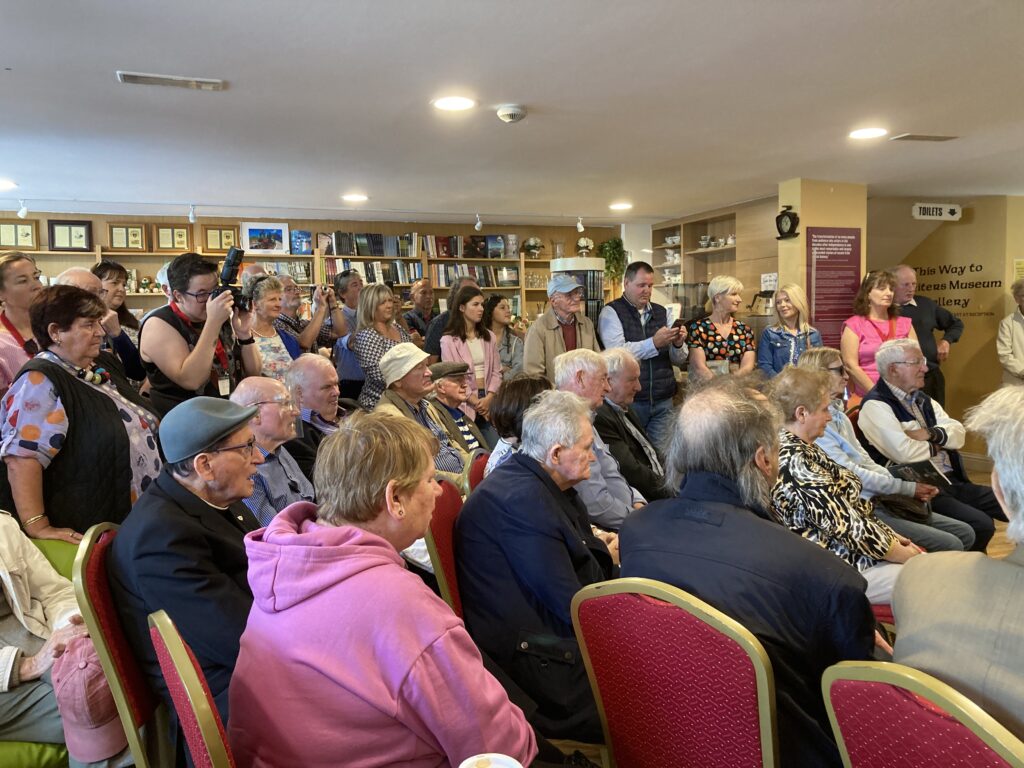 This is a section of the audience who gathered to remember Danny and the great days of theatre in Listowel.
The Lartigue wasn't just a theatre or even a group of players, the Lartigue was a family. Like other families the Lartigue holidayed together, travelled abroad together and chipped in together in whatever escapade Danny planned for them.
Danny and his volunteers literally built the theatre, painted it and manned it for 10 years.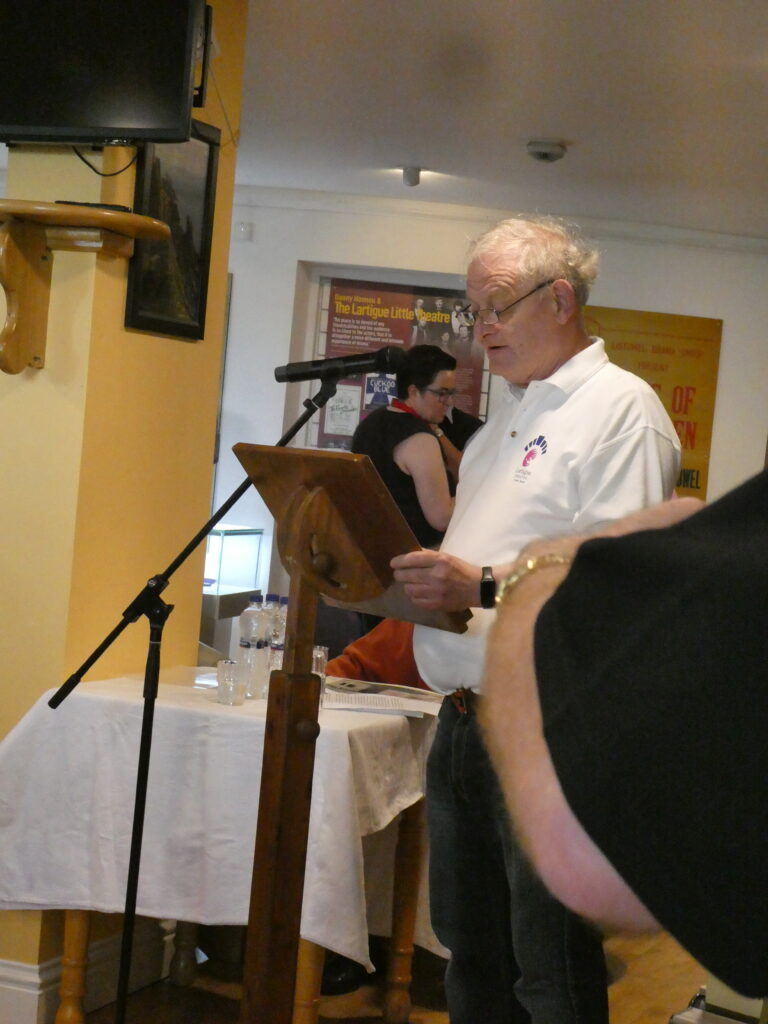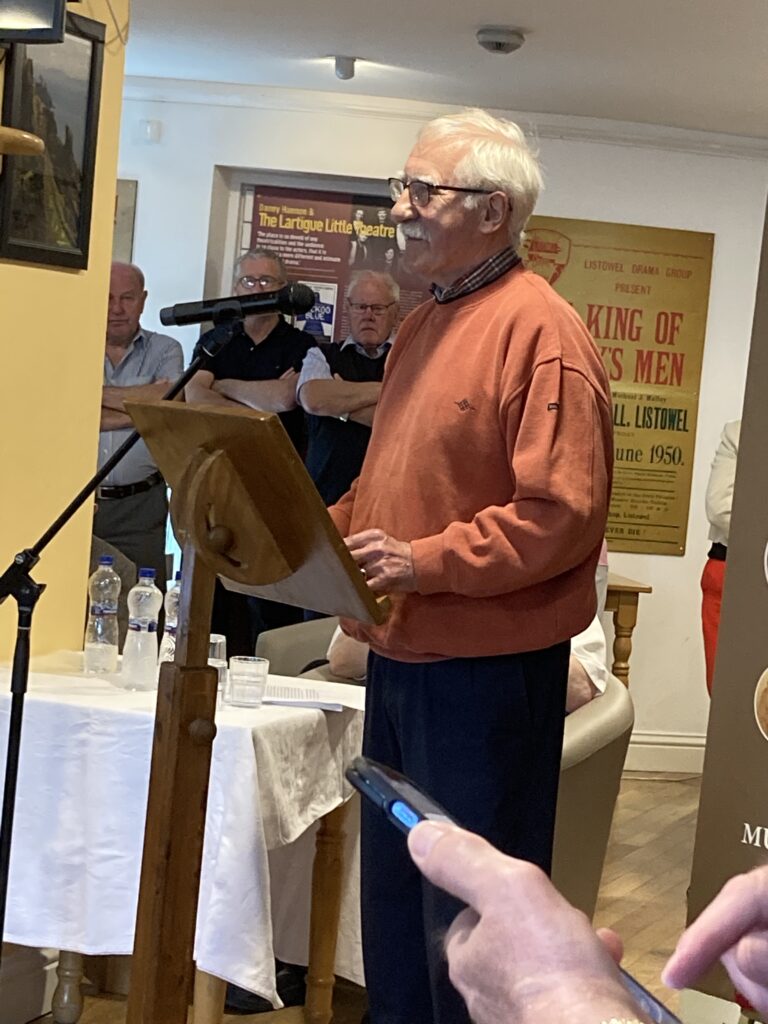 Denis and Seán told us the history of the theatre company in entertaining and graphic detail. Neither man had a script they could share with me but I'm still hopeful they will put the history on paper for us.
<<<<<<<<<<
The Plaza Cinema
Norma O'Connor, whose parents ran the cinema in The Plaza for years sent us some lovely old cinema posters.
The Plaza was built by Trevor Chute and he hired people to run it as a cinema. Norma's mother started working in The Plaza in 1938. Norma's father, who was an electrician, came to work there as a projectionist. He was still working there when he passed away suddenly in 1963. He actually died sitting in his car outside the cinema at the age of only 42.
Norma has had the posters folded up for years. She did her best to flatten them.
She also sent us the dates when these films were shown in The Plaza. Many of the film star's names will be familiar to my older readers.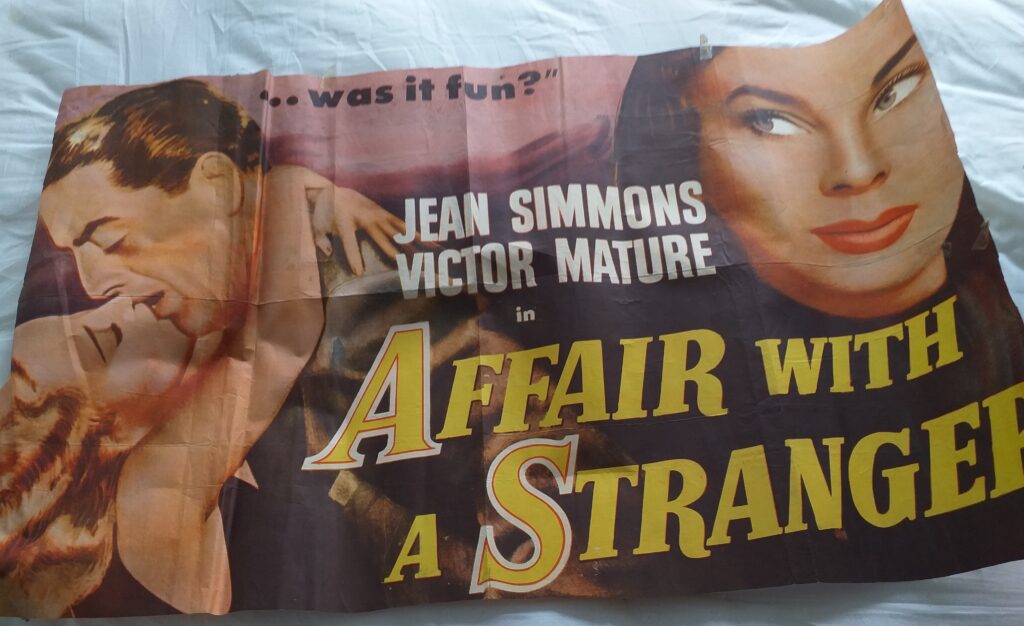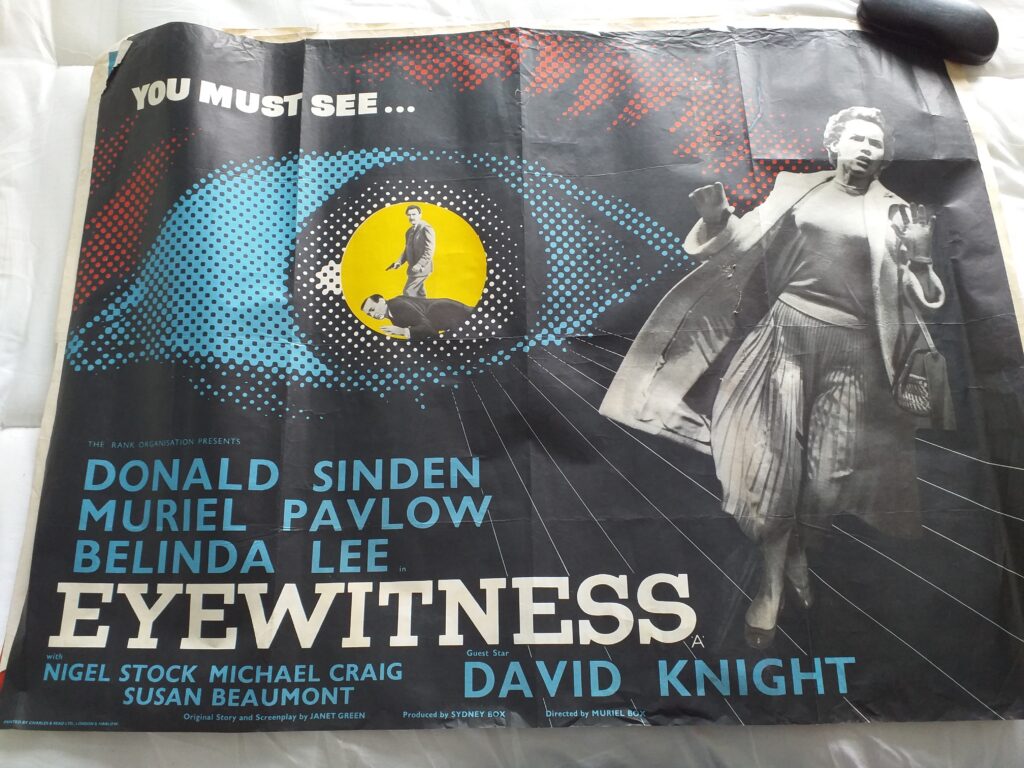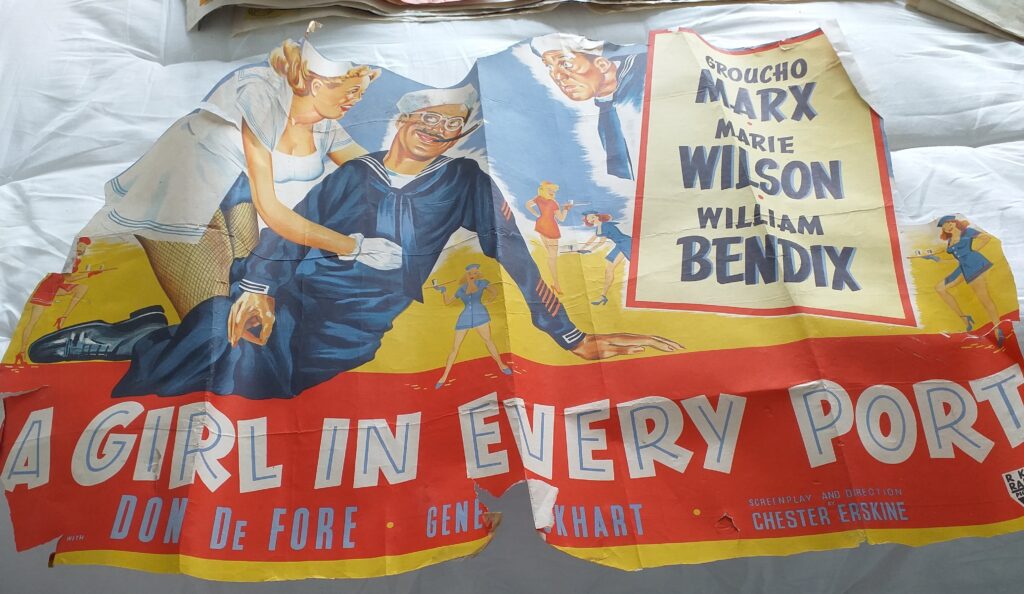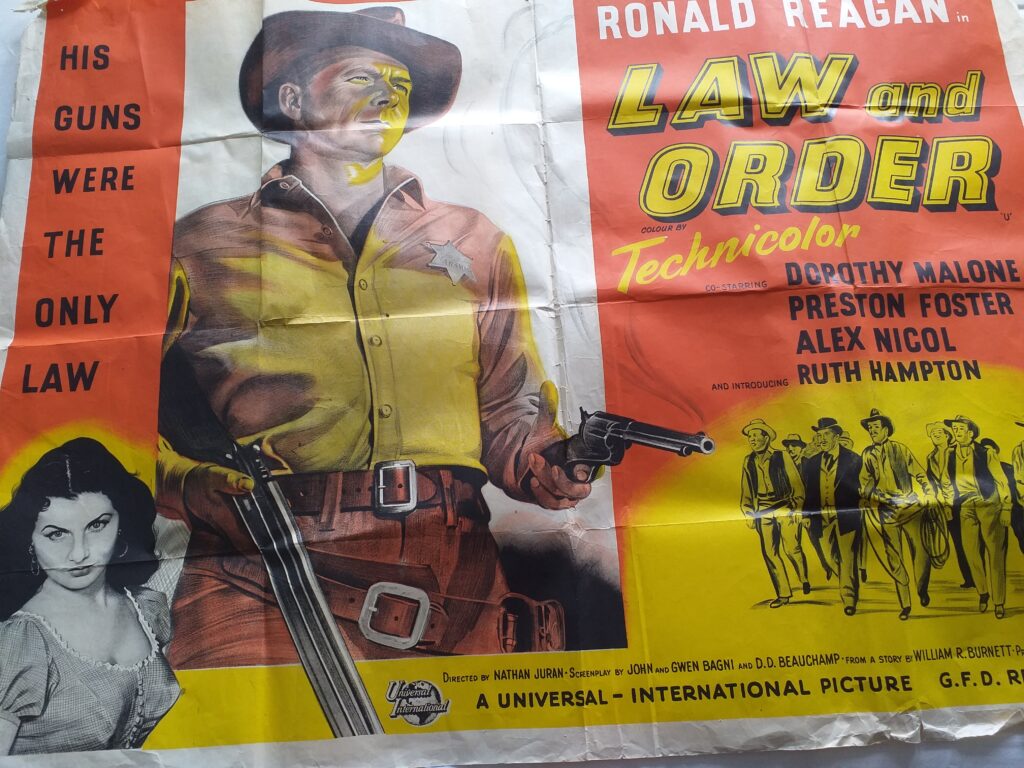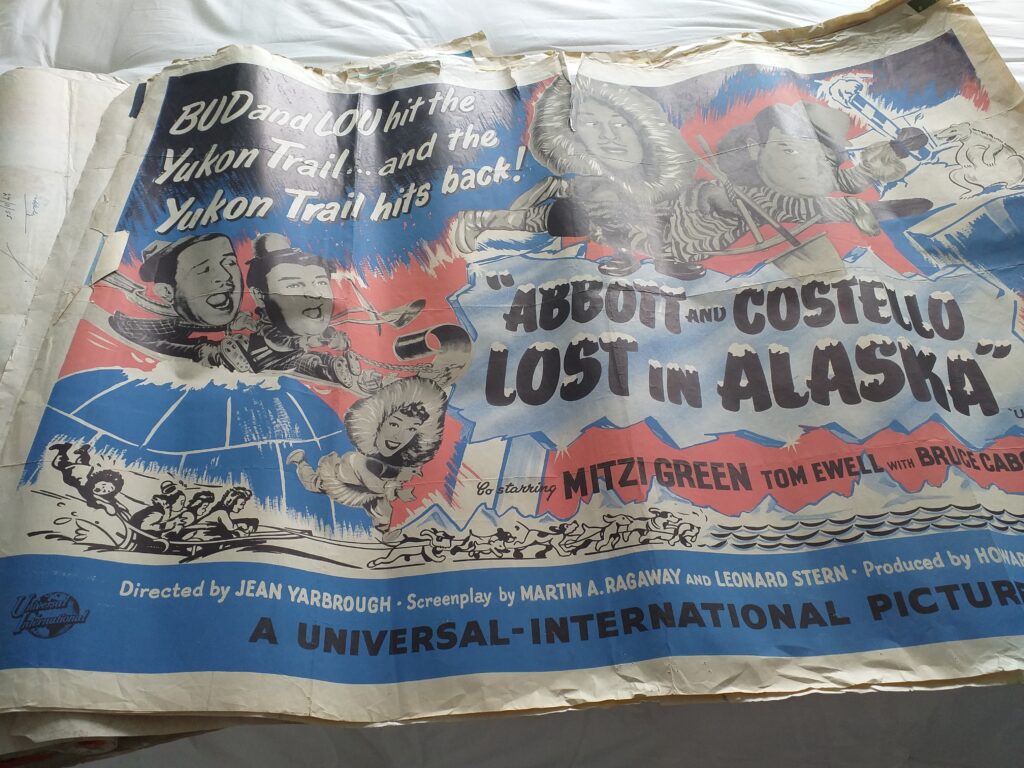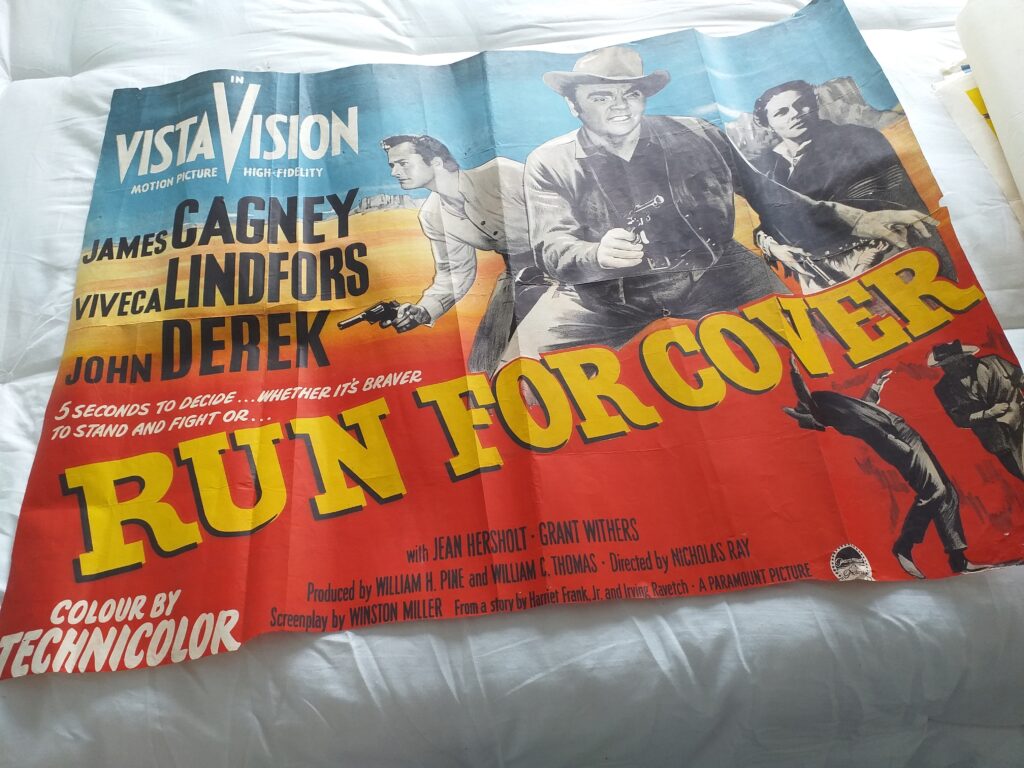 More next week…
<<<<<<<
An Uplifting Writers' Week Story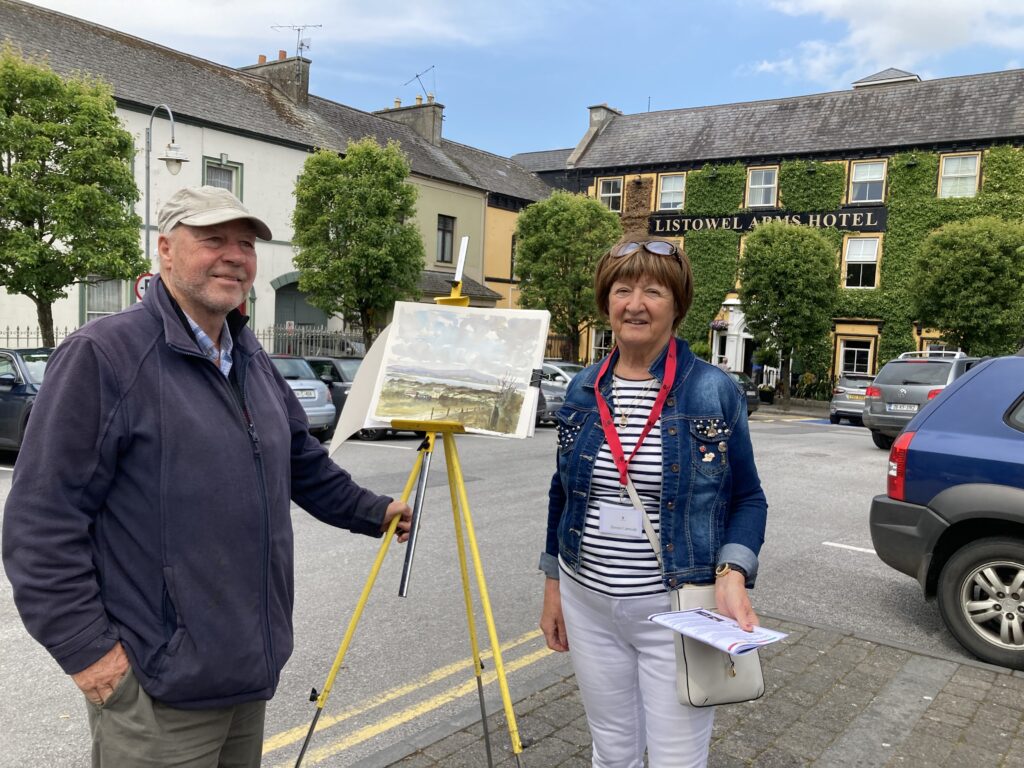 One day during Writers' Week, as I was going from one venue to another I happened upon an artist setting up his easel outside the hotel. I stopped to chat to him. He told me that he was Seán ÓDuibhir from Galway. He came to Listowel to met up with his sister who was here from the U.K. for Writers' Week. I told him that I'd put him in my blog. He reached into his bag and he gave me a print of a picture he had done the day before.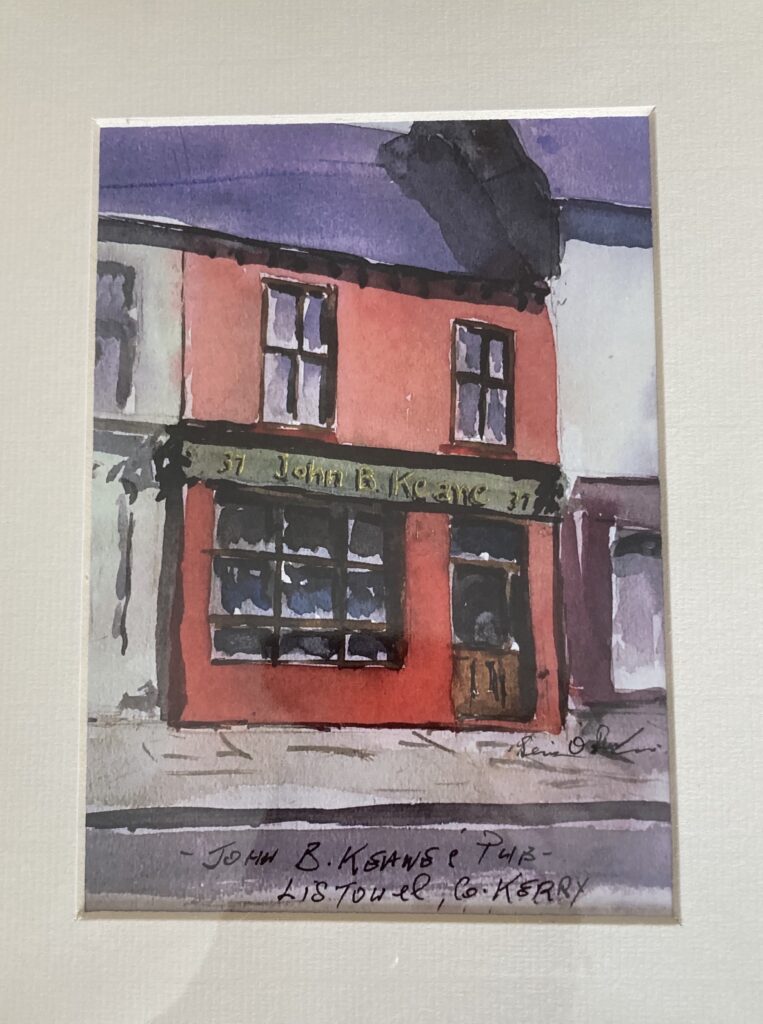 <<<<<<<<<