Revival…..Before the Concert in Listowel Town Square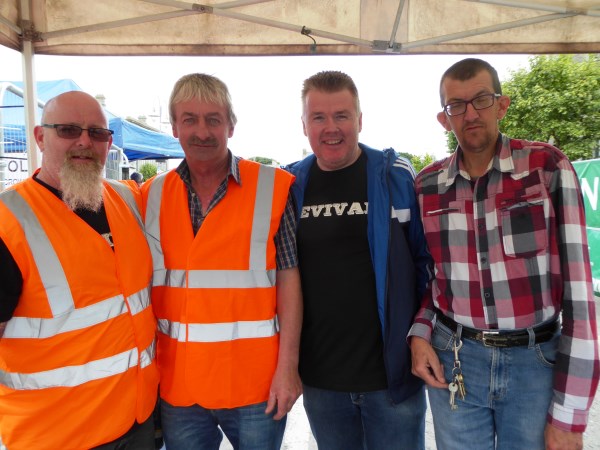 The brave men behind the Revival Music festival took a big risk. It was a big undertaking involving massive organisation but they pulled it off. Above are just some of the lads involved.
I visited the Square early to see what it was all about. The place was bustling with people putting it all in place.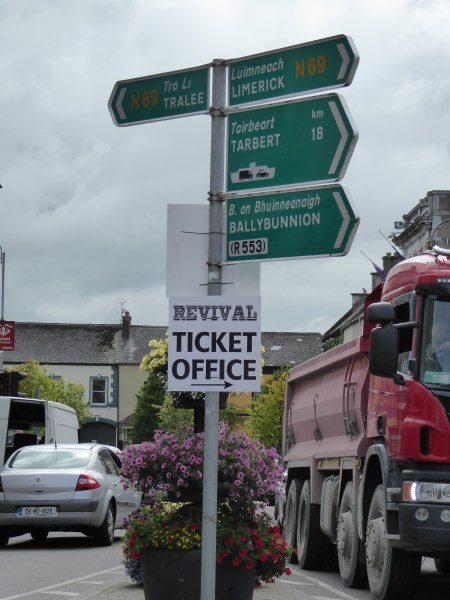 Tickets were selling like hot cakes to the fair weather fans who waited until the last minute in case it rained.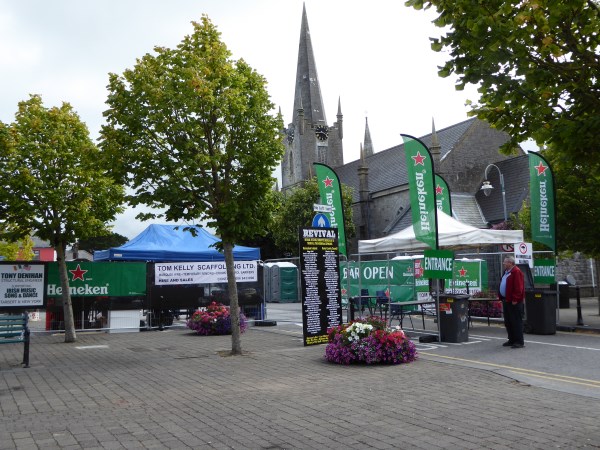 It looked a bit like Heineken were sponsoring the square.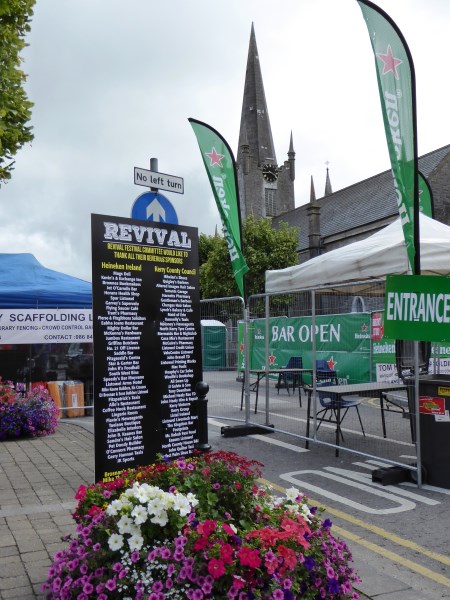 A sign told us that the whole town was lending support to the venture.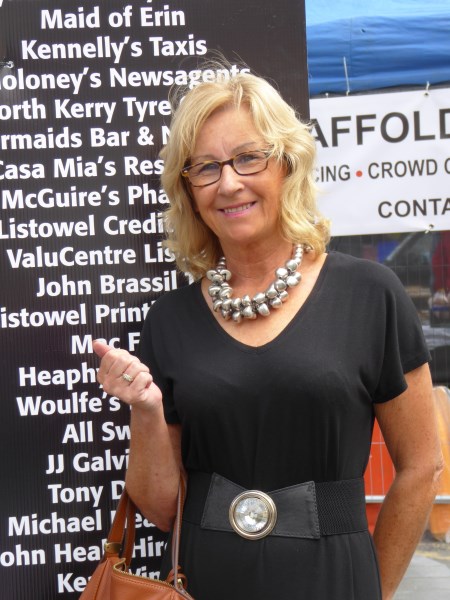 Ellish Stack, Listowel's queen of social media marketing was having a look round and taking a few snaps to publicise the event.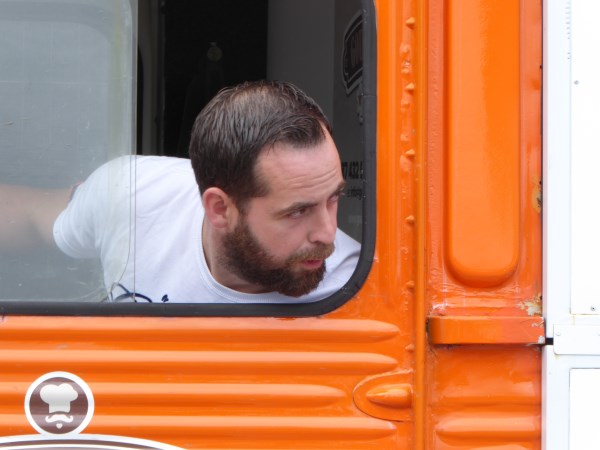 This man needed a bit of help to park his crepe van. There was plenty of muscle on hand to get things set up.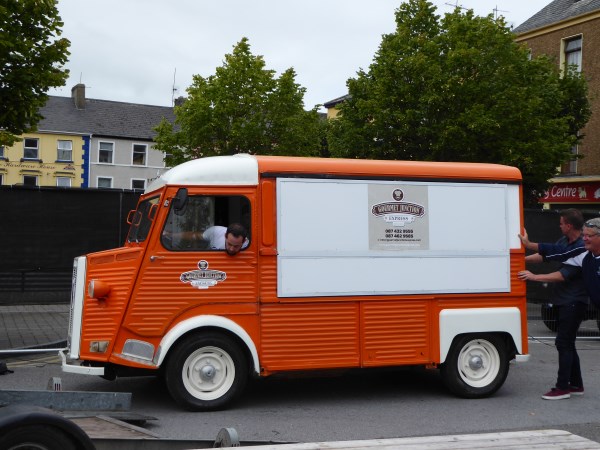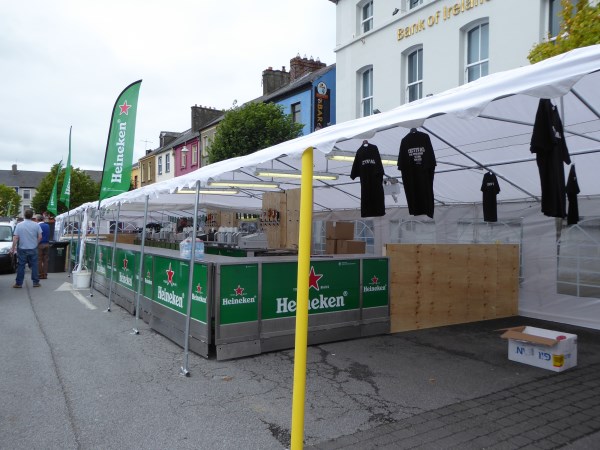 The bar was already commissioned and serving.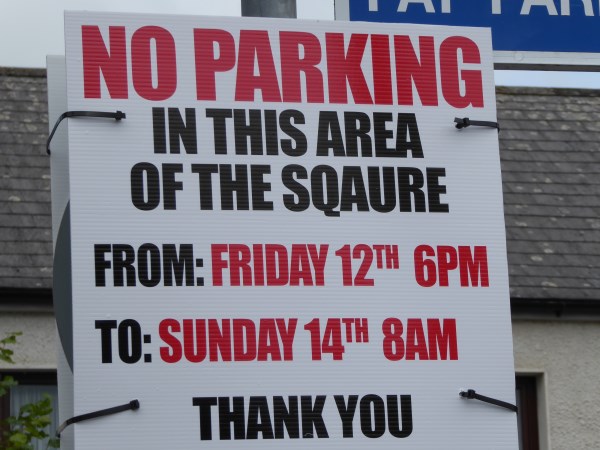 The teacher in me was a bit upset by the typo but I'm not above making a few myself so I'm saying nothing.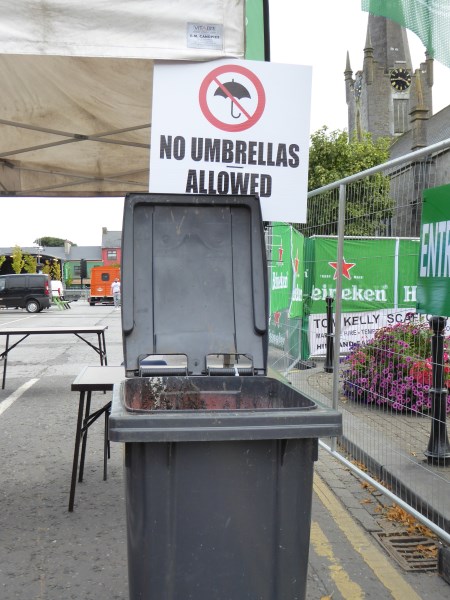 No poking allowed here. Umbrellas to be left at the entrance.
As Billy Keane is wont to say, "Liquid in: liquid out". This inevitability was catered for as well.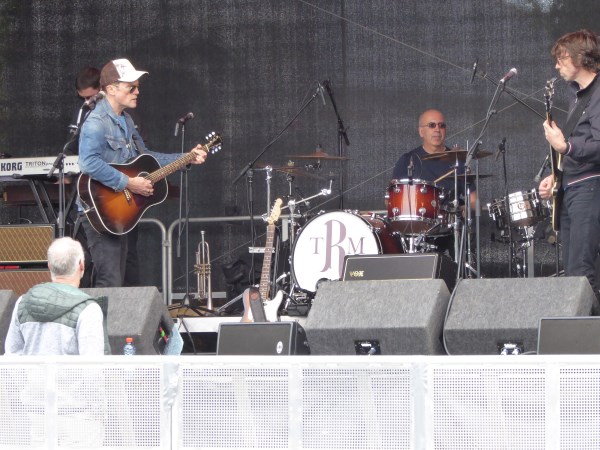 A few musicians were warming up on the stage.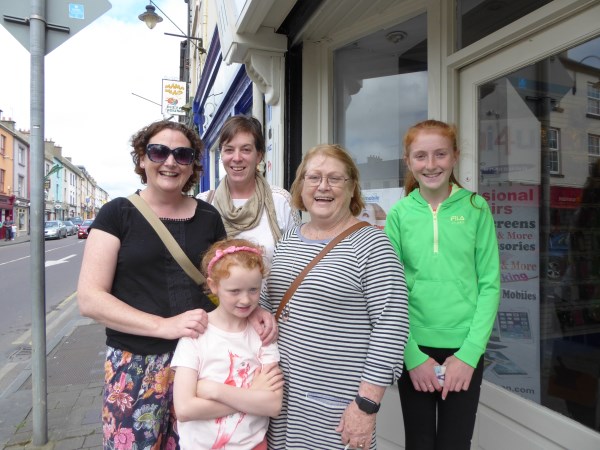 I met Maura MacConnell and her grandchildren who were not going, her daughter Claire who was, and Tríona Diggins who was undecided.
<<<<<<


The Square during The Festival


Later when I returned to town the concert was in full flow. The Stunning were rocking Listowel Town Square.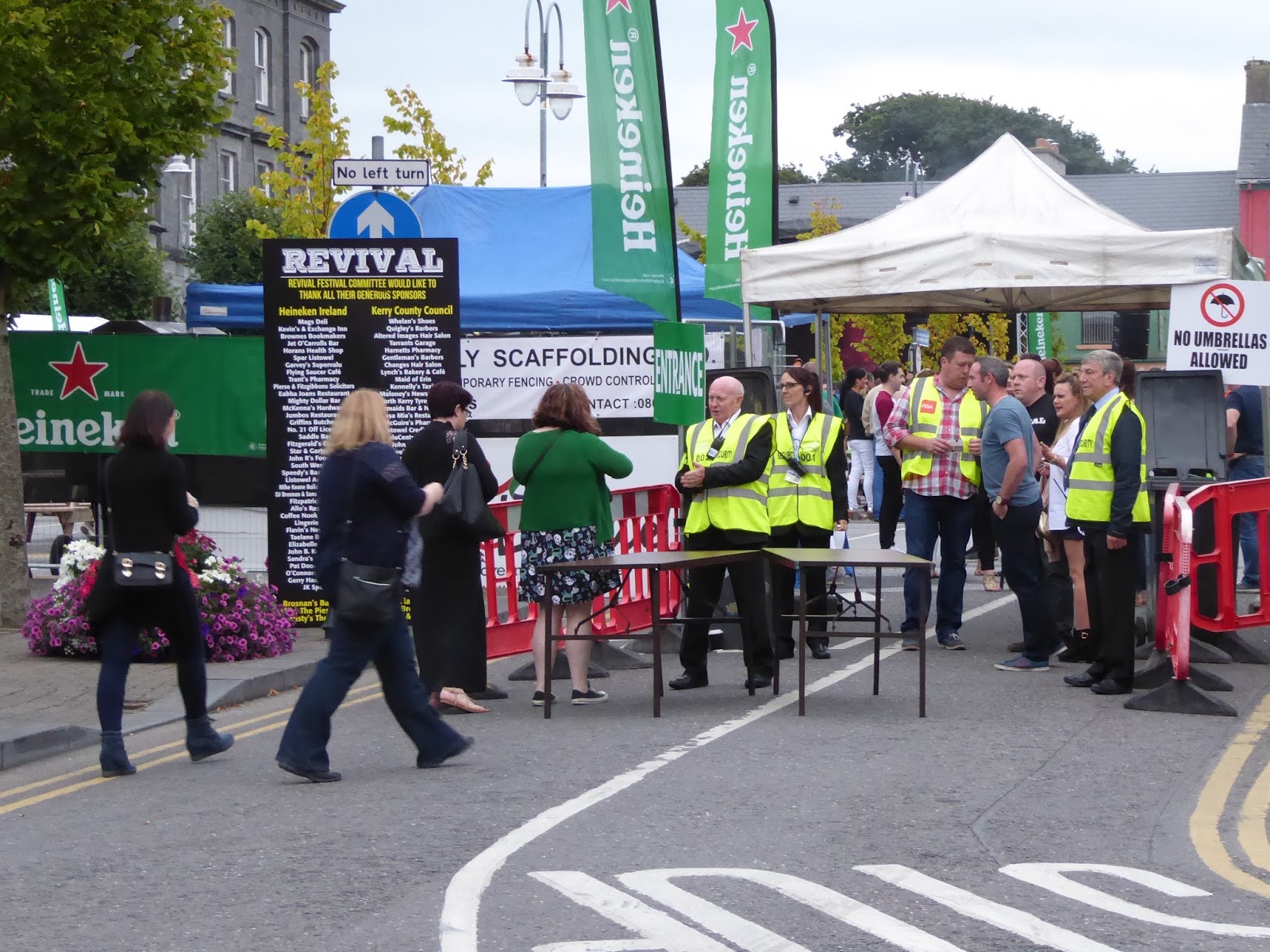 Security was tight at the entrance as ticket holders were arriving.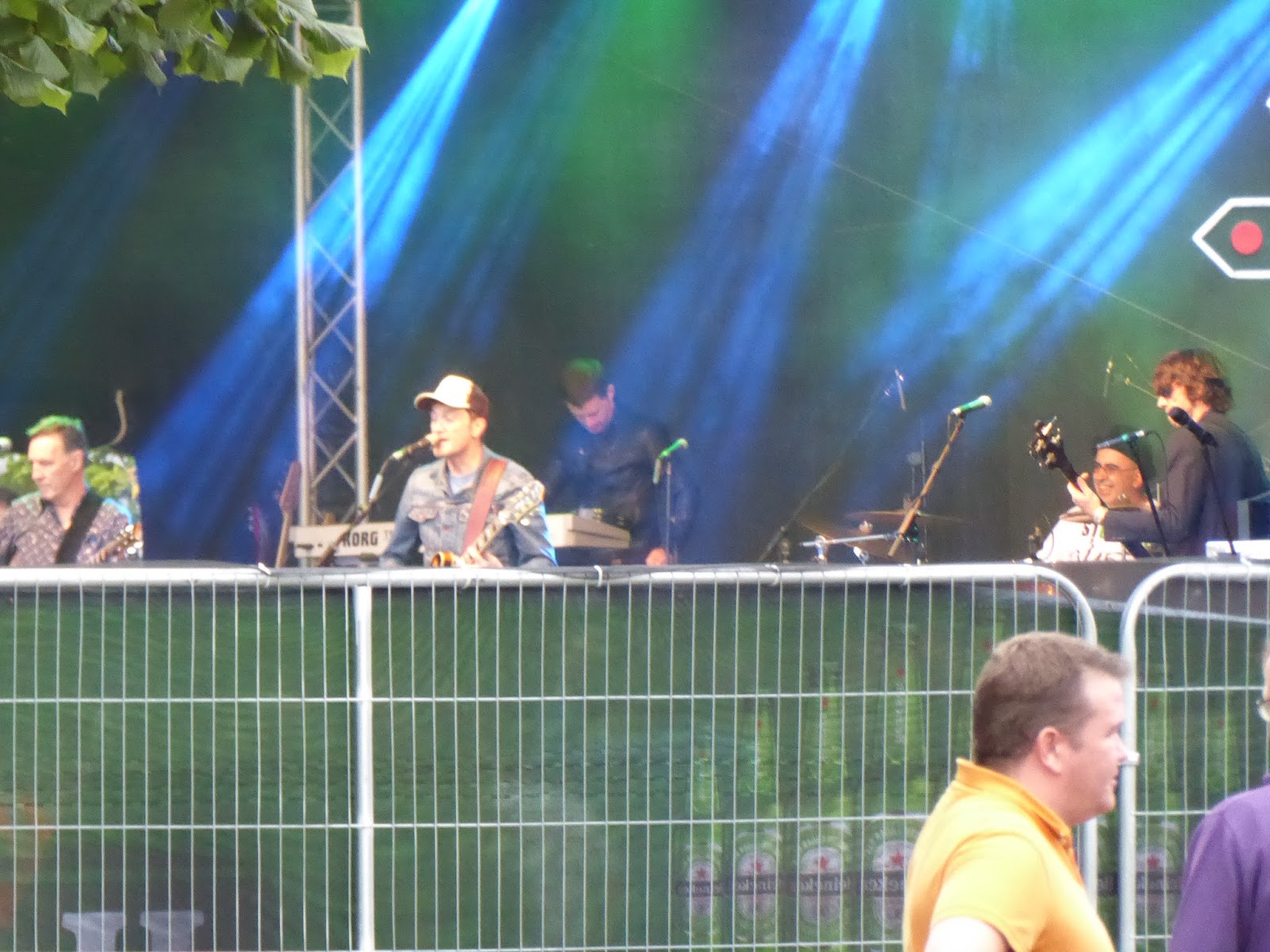 The Stunning were on stage.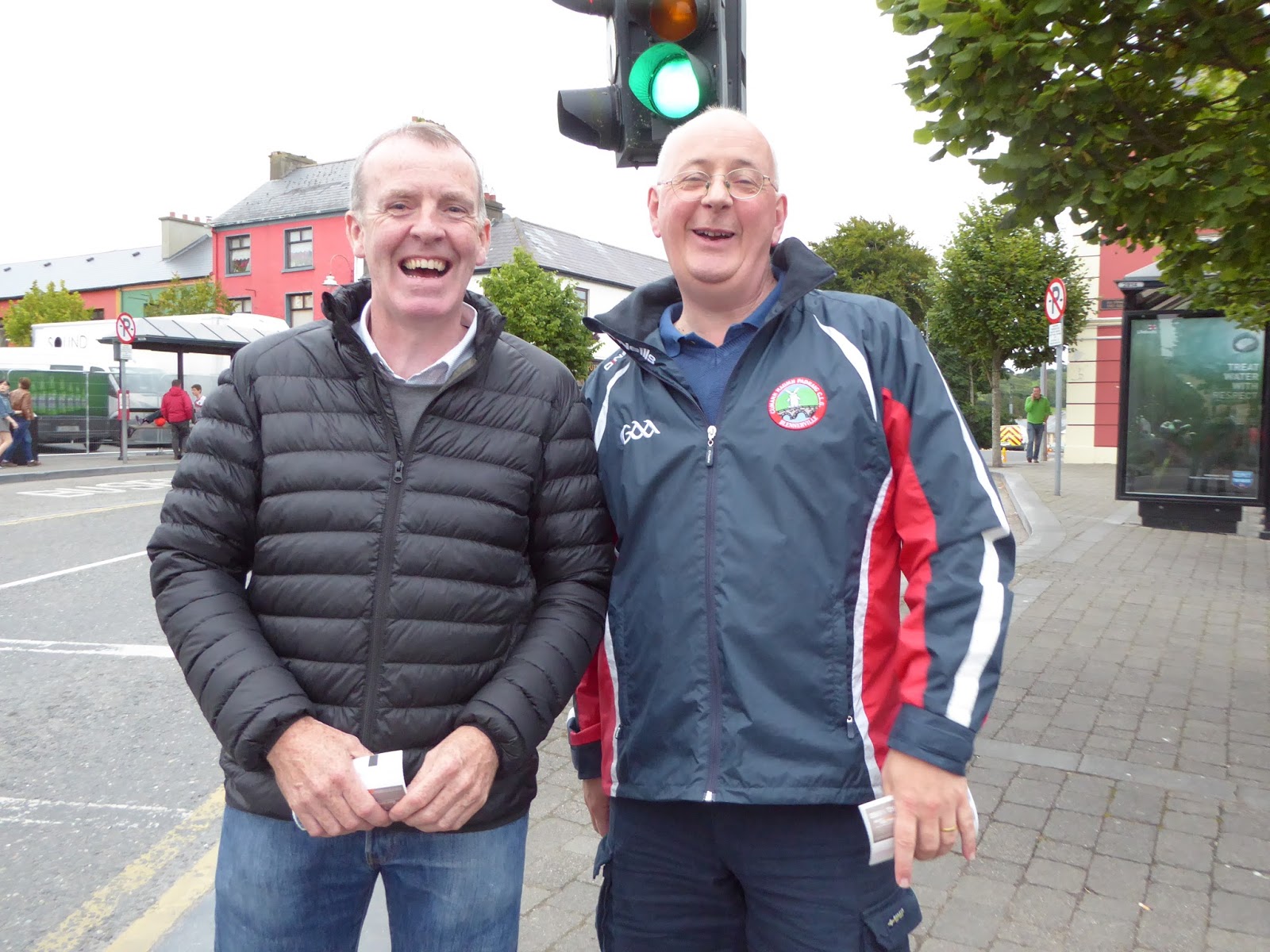 I met these two making their way across The Square with their tickets at the ready.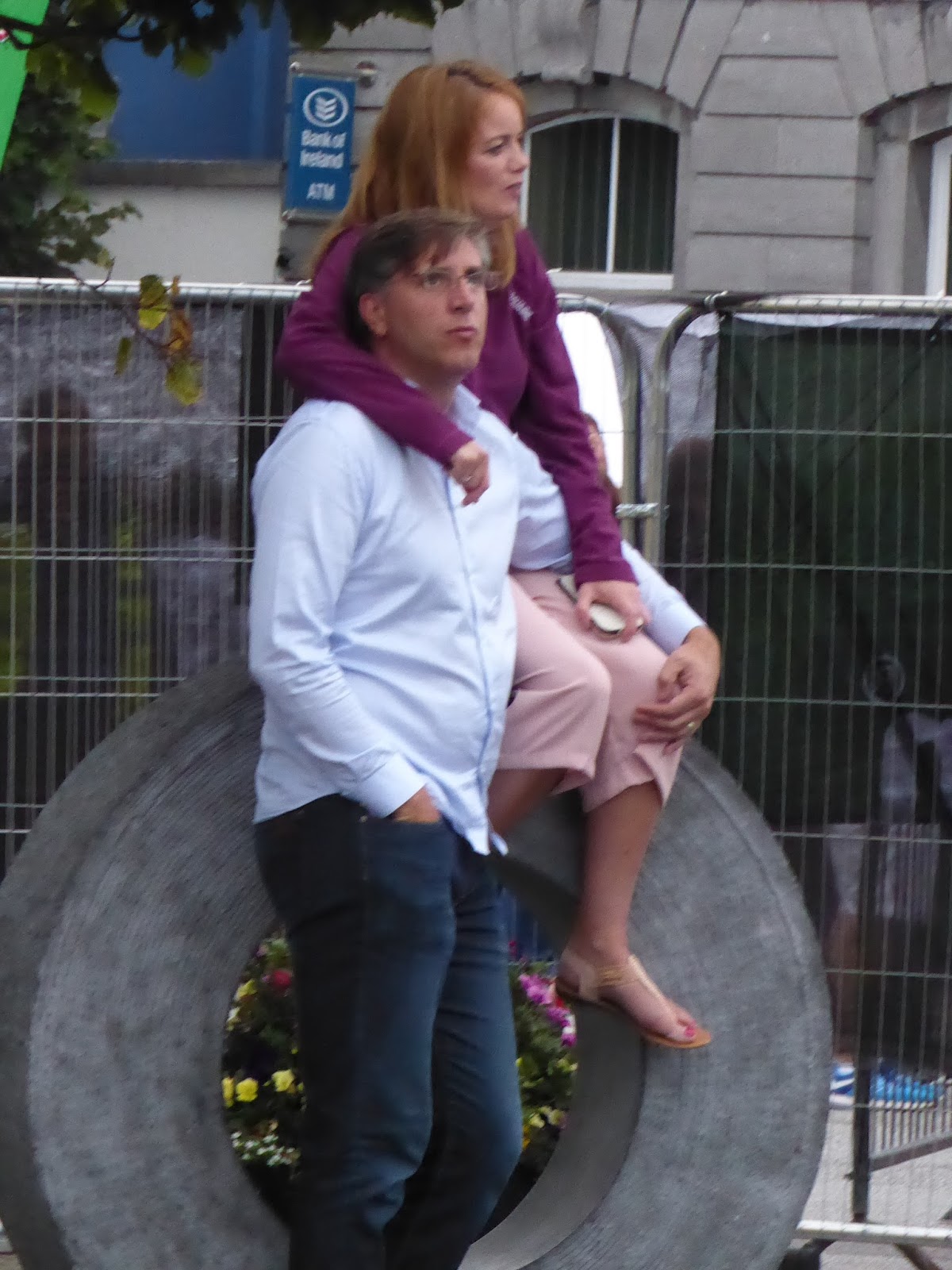 Those listening from outside the fence took any vantage position they could.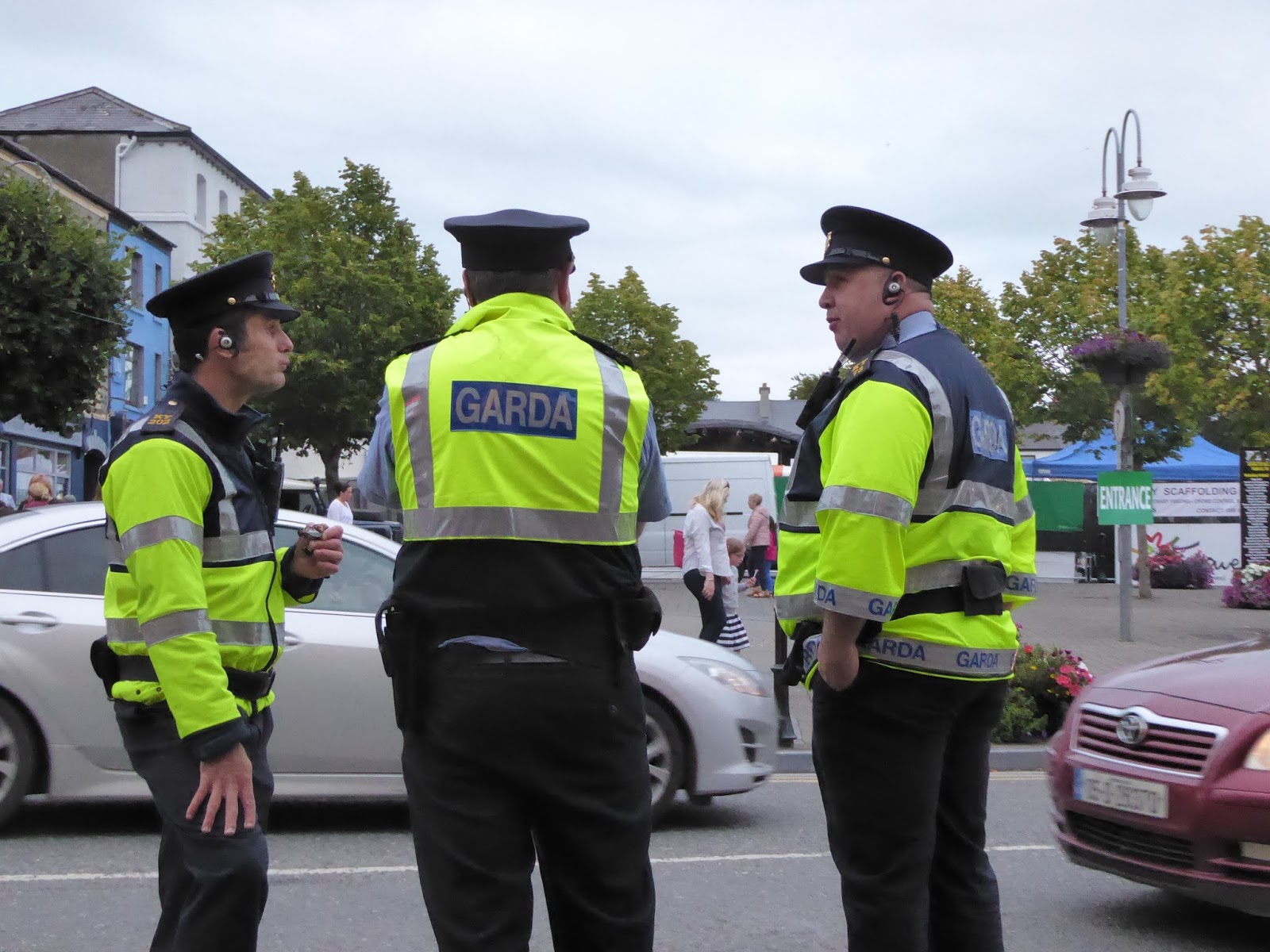 Some people had to work.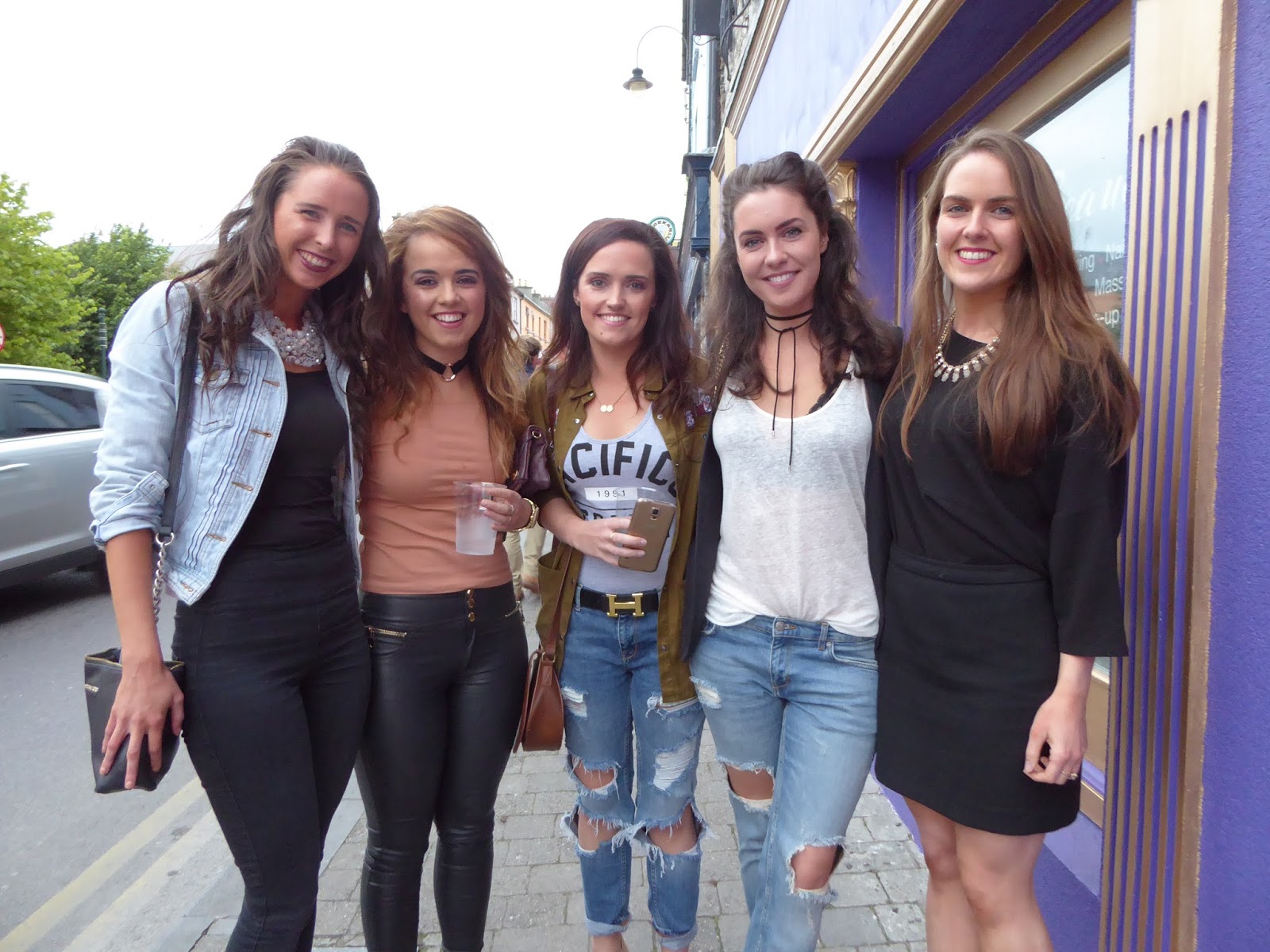 Some lovely local ladies on their way to hear The Riptide Movement.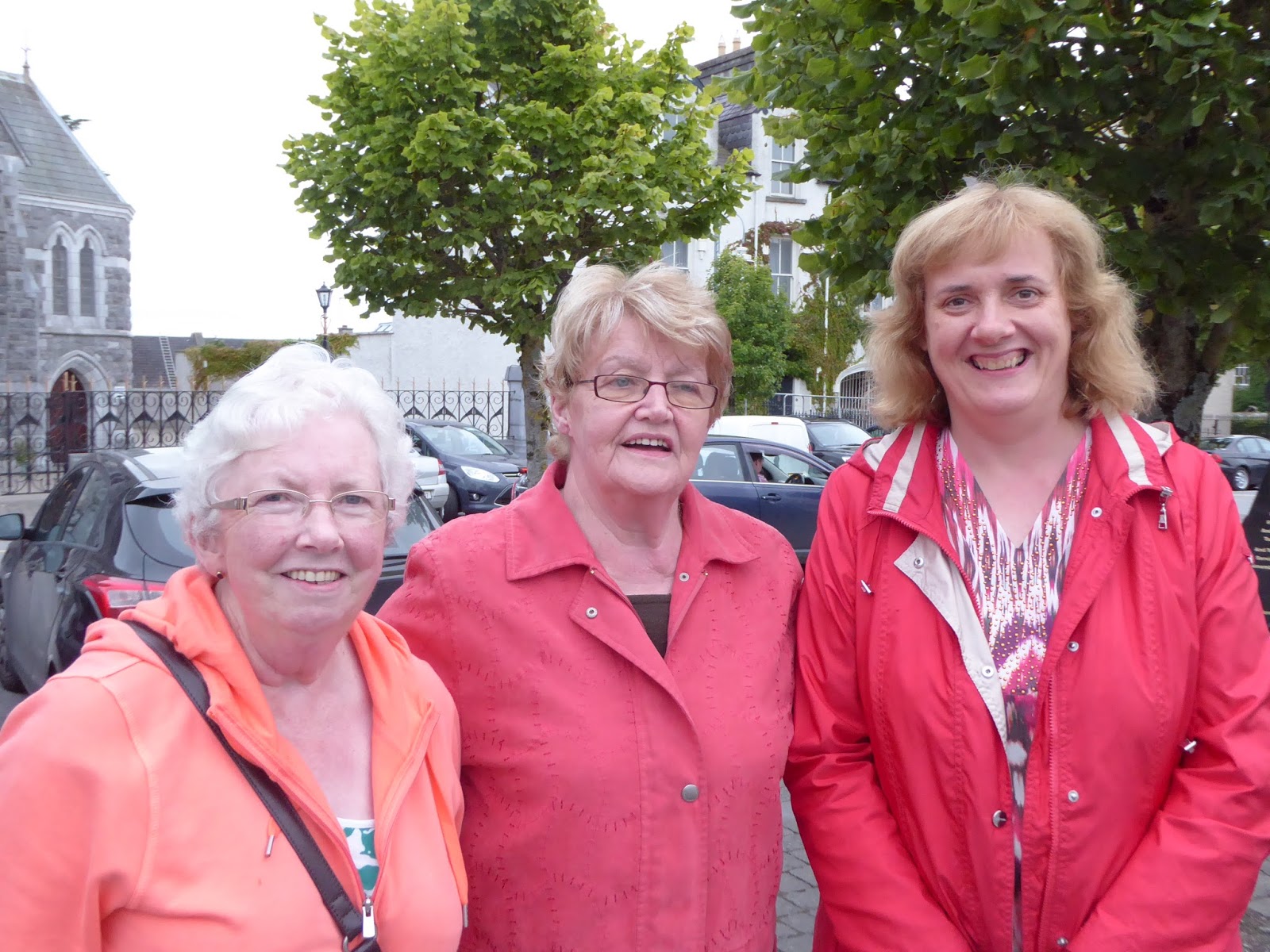 I met Noreen and Kay, who were, like myself, out to see what it was all about.
<<<<<<<


Meanwhile on the Inishowen Peninsula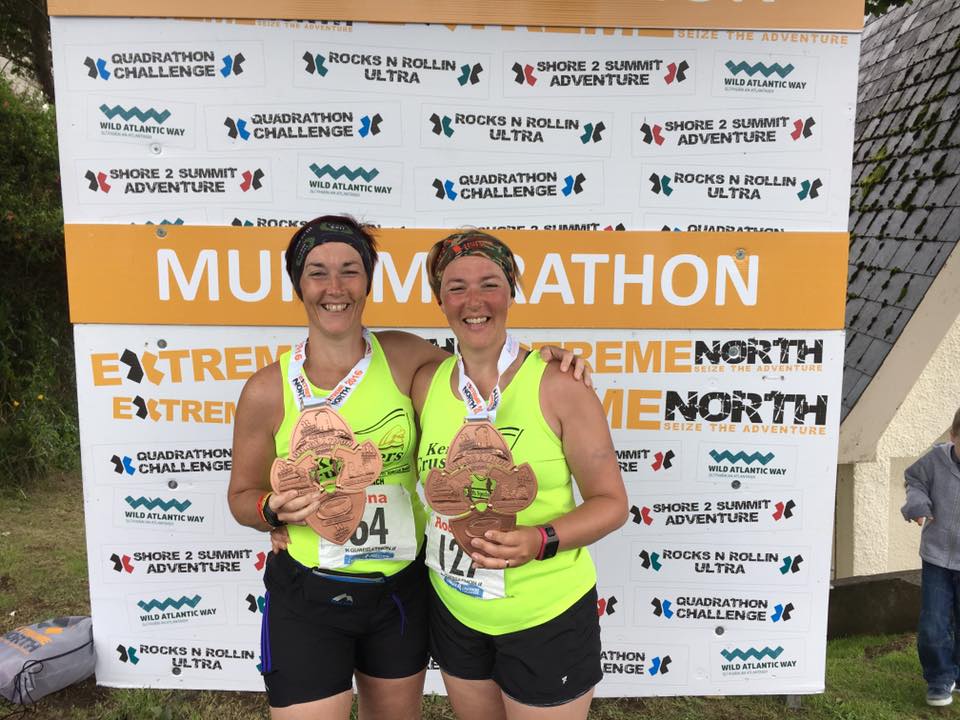 Tena and Rochelle Griffin were taking part in the Shore to Summit Challenge. They ran four marathons in four days. What a feat! Well done ladies!