After Storm Desmond
I took the following photos on Sunday Dec 6 2015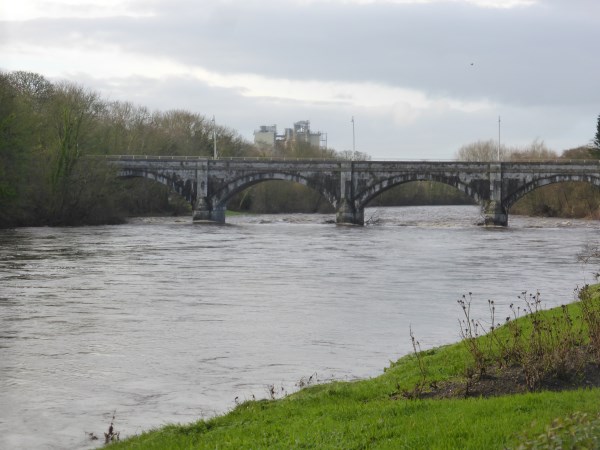 The flood of Saturday had abated but there was still a lot of water in The Feale.
I didn't venture on to the walkway under the bridge.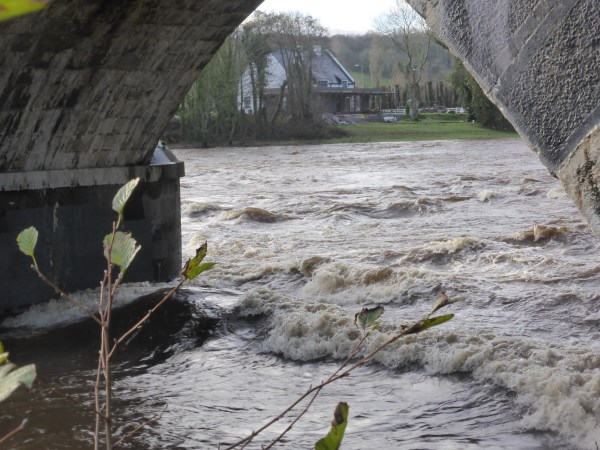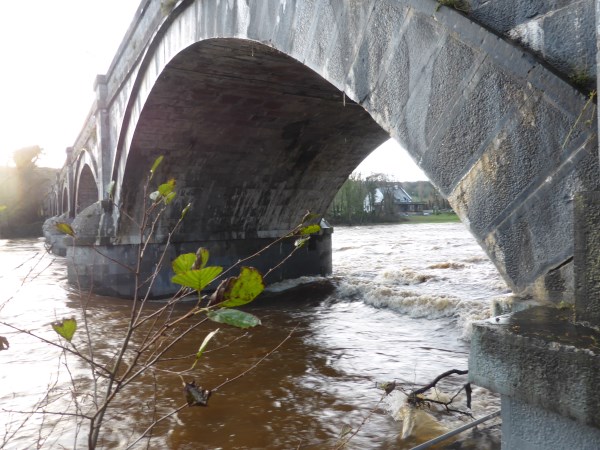 <<<<<<<<<<
Some People I met on Sunday Dec 6 2015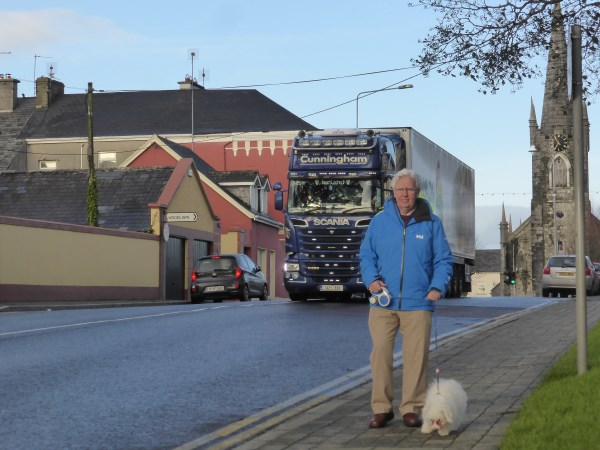 Kieran Moloney was out for a Sunday morning stroll.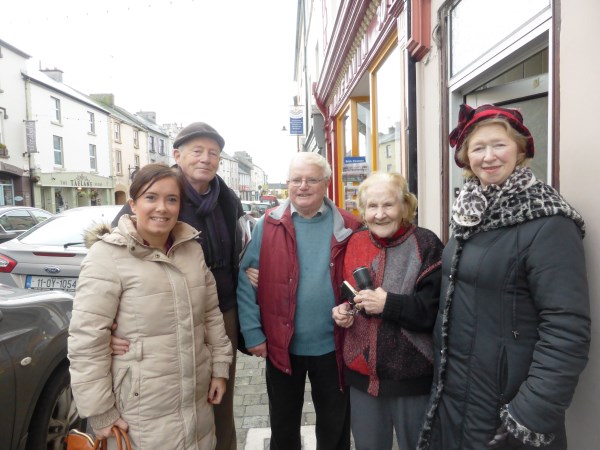 On Church St. Clíona and I met Liam and Anne Dillon chatting to Mossie Kelliher and Mrs. O'Sullivan.
<<<<<<<<
Today's blast of Nostalgia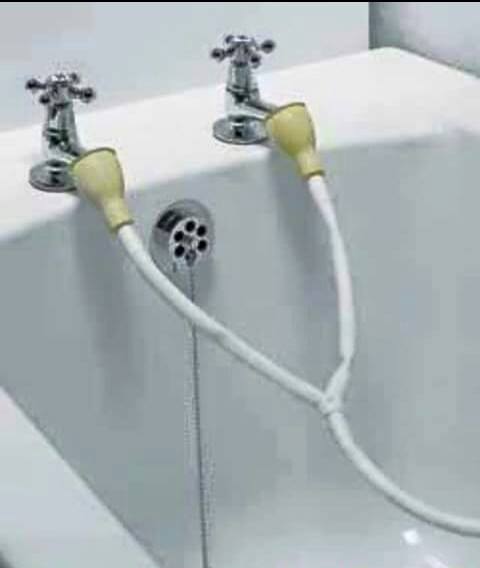 photo;Irish Abroad
Does this take you back? This was the very first mixer tap, invaluable for shampooing the hair or washing the dog. This was back in the days before showers when everyone took a bath.
<<<<<<<
Flavins of Church St.: A Family Business for Generations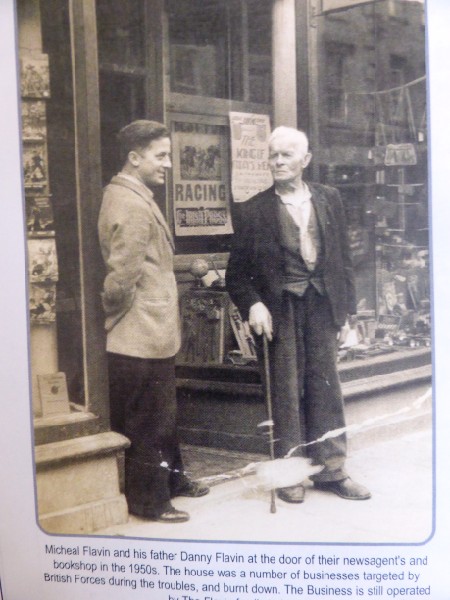 Vincent Doyle sent me this cutting of Dan Flavin and his son, Michael, at the door of the shop . The photo was taken some time in the 1950s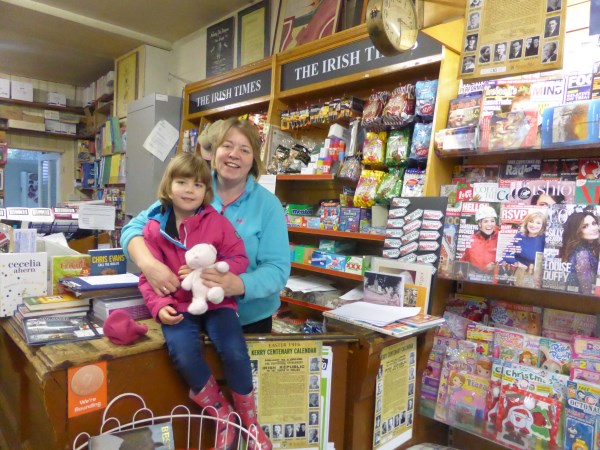 When I popped in to my local newsagent's last week, there were 2 lovely ladies to help me out. Flavins', still going in 2015. Long may it continue!
<<<<<<<


Kerry's Female T.D.'s
The first woman to be elected
in Kerry was Kate Breen in 1927. She was the first of five. Next to be elected
was Mary Crowley, nee Boland, who succeeded her husband, Fred. Fred Crowley was
fifty years in the Dáil. Mary served from 1945 to 1966 as a F.F. T.D in South
Kerry. Kathleen O'Connor Fitzgerald succeeded her late father, Johnny O'Connor
in a by election in 1956 and served as a Clann na Poblachta deputy until the
general election of 1957. Kit Ahern, nee Liston served as a Fianna Fail T.D.
from 1971 to 1980. She later served as a senator. Breda Moynihan Cronin
succeeded her father, Michael Moynihan, when he stepped down. Breda, a Labour
T.D. served in Dáil Eireann from1992 to 2007.
(Source; Knocknagoshel Despatch)
Will there be another name to add to the list in 2016?
<<<<<<<<
I believe in God even when she is silent
photo; Michelle Crean
Fr. Pat Moore shared this great story that he found recently
In a mother's womb were two babies. One asked the other:

"Do you believe in life after delivery?" The other replied, "Why, of course. There has to be something after delivery. Maybe we are here to prepare ourselves for what we will be later."

"Nonsense" said the first. "There is no life after delivery. What kind of life would that be?"

The second said, "I don't know, but there will be more light than here. Maybe we will walk with our legs and eat from our mouths. Maybe we will have other senses that we can't understand now."

The first replied, "That is absurd. Walking is impossible. And eating with our mouths? Ridiculous! The umbilical cord supplies nutrition and everything we need. But the umbilical cord is so short. Life after delivery is to be logically excluded."

The second insisted, "Well I think there is something and maybe it's different than it is here. Maybe we won't need this physical cord anymore."

The first replied, "Nonsense. And moreover if there is life, then why has no one has ever come back from there? Delivery is the end of life, and in the after-delivery there is nothing but darkness and silence and oblivion. It takes us nowhere."

"Well, I don't know," said the second, "but certainly we will meet Mother and she will take care of us."

The first replied "Mother? You actually believe in Mother? That's laughable. If Mother exists then where is She now?"

The second said, "She is all around us. We are surrounded by her. We are of Her. It is in Her that we live. Without Her this world would not and could not exist."

Said the first: "Well I don't see Her, so it is only logical that She doesn't exist."

To which the second replied, "Sometimes, when you're in silence and you focus and you really listen, you can perceive Her presence, and you can hear Her loving voice, calling down from above."
– Útmutató a Léleknek
#Mother Mother Earth News
<<<<<
From 1868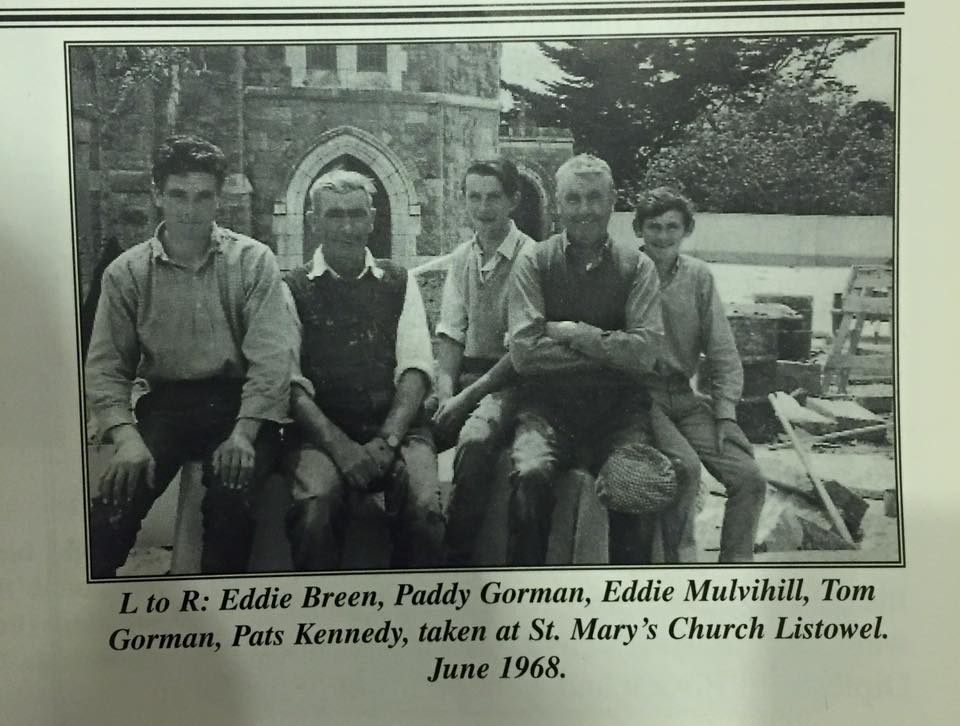 Breda Breen posted this photo on Facebook recently
<<<<<<<
Christmas Baking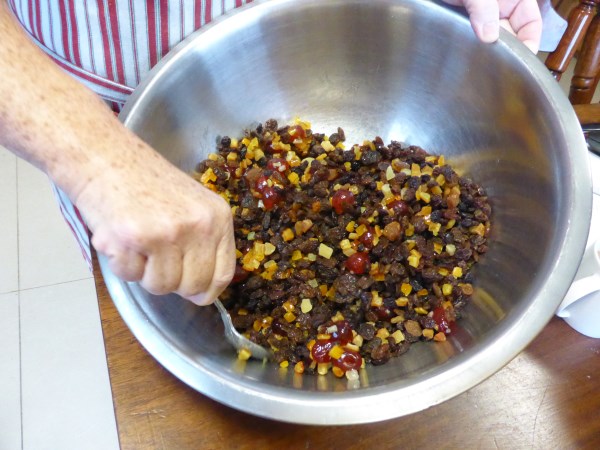 It's that time again!