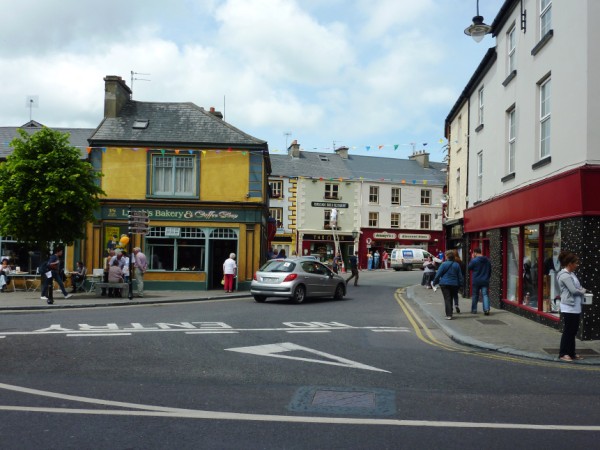 The town was bustling with preparations all week, what with Writers' Week, The president's visit and The Races, all happening at the same time.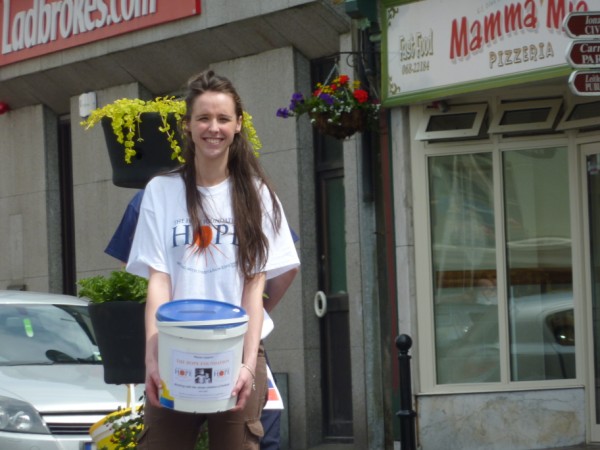 Barbara was helping out with the Hope collection on Wednesday.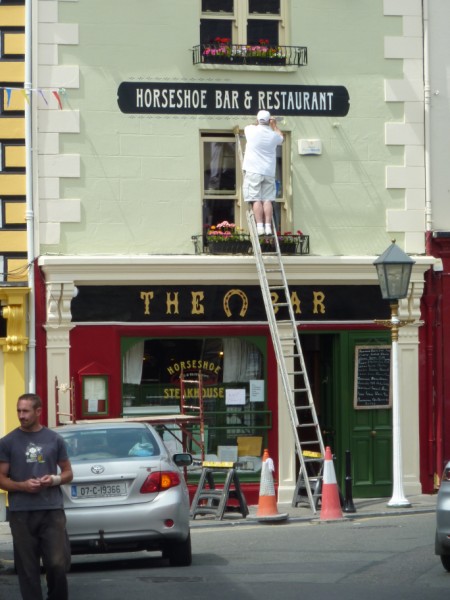 Martin Chute was putting the finishing touches to The Horseshoe sign.
David Toomey and the Town Council workers were creating magnificent floral displays.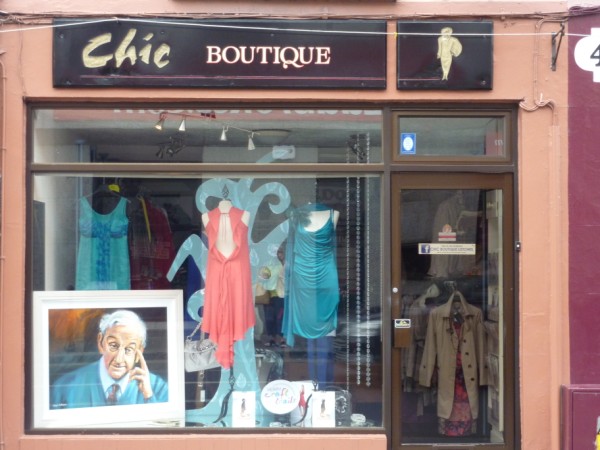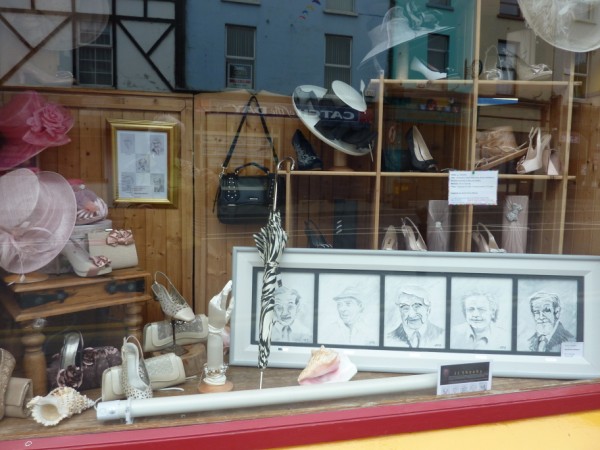 Shops made a special effort to create a writing related or horsey theme.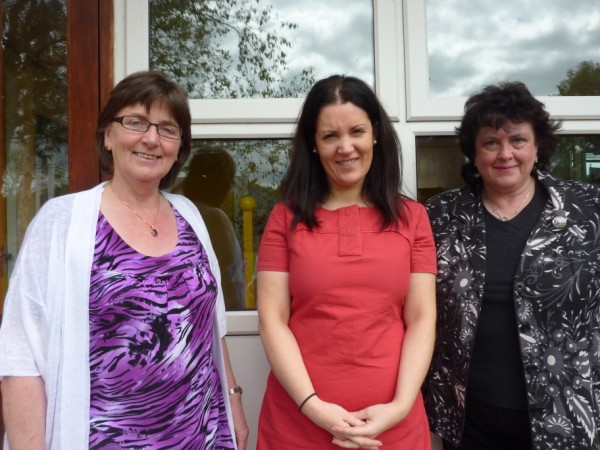 Áine Ní Ghlinn continued with school visits to Dromclough, Tarbert, Lenamore and the boys national school.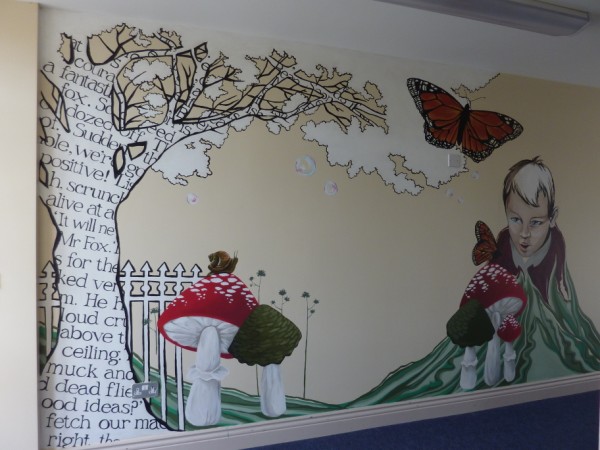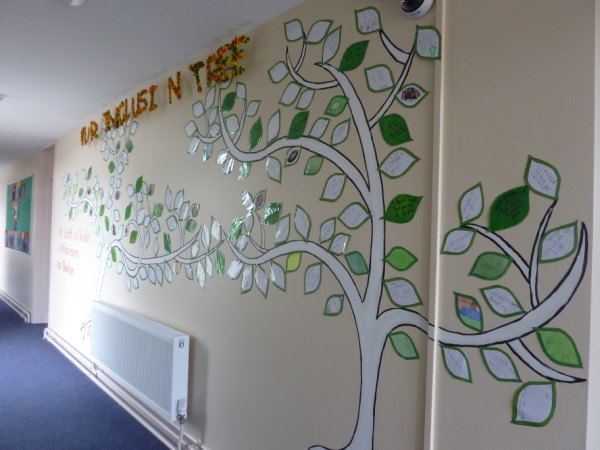 These are just 2 of several beautiful murals I saw in Scoil Realta na Maidine
>>>>>>>
Meanwhile. back at the ranch the hard working Writers Week people were girding their loins for the onslaught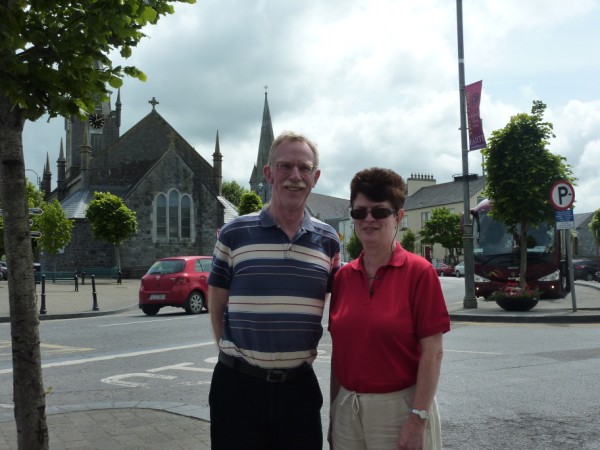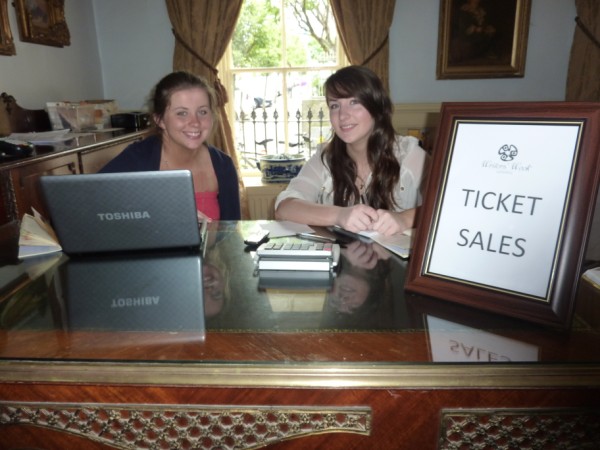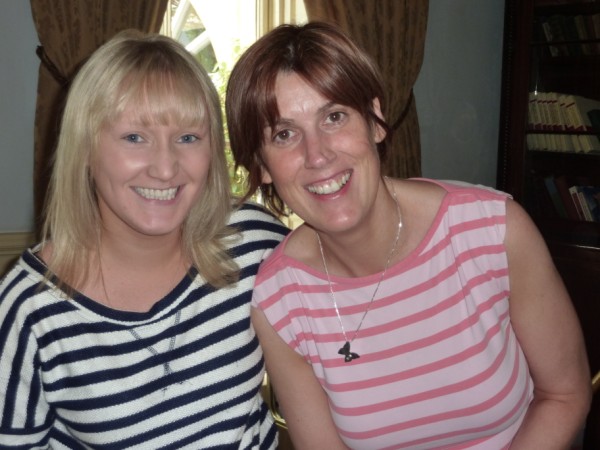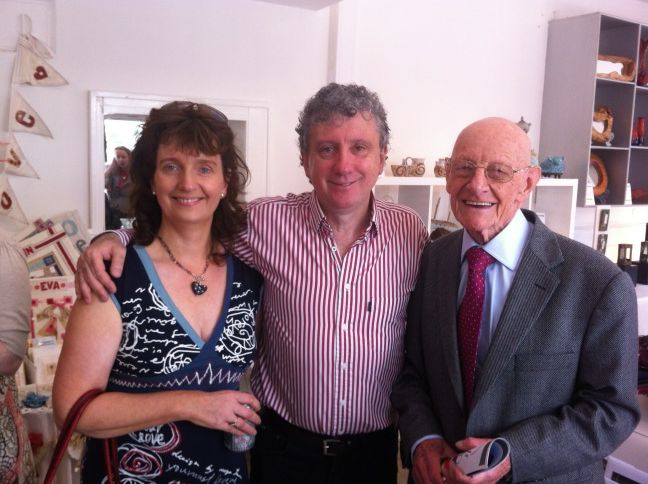 I'm off to enjoy Writers' Week for the weekend. Pictures next week.