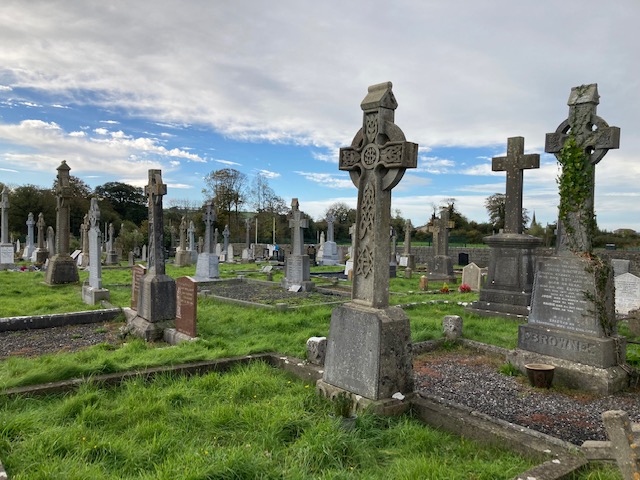 Celtic Crosses in St. Michael's graveyard, Listowel in October 2022
<<<<<<<<<<
Leahy from Lisselton Wounded in 1922
This is just another in a long list of sad stories of young men caught up in the terrible conflict that was the civil war in Ireland. The story comes from Offaly Live blog of the Offaly Express website. I'm just printing here the bare bones of the story. Click on the link if you would like to read the full story.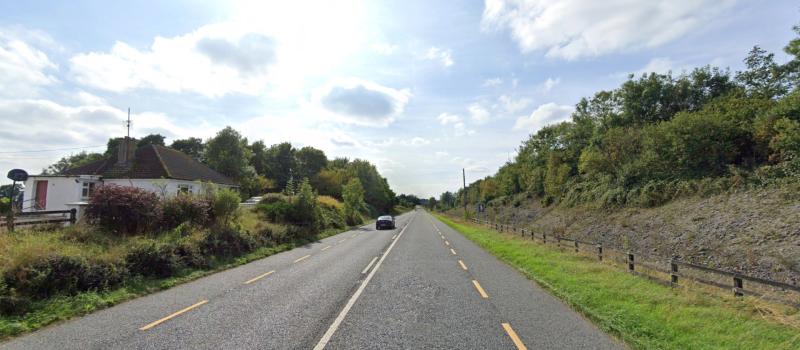 Raymond Cullen Offaly Live
THE Lieutenant featured in this article was my granduncle Matthew Cullen and Monday the 29th of August 2022 marked the 100th anniversary of his death, when he, along with a small party of National Troops [Free State army] from Tullamore Barracks were attacked by about fifty Irregulars [Republican IRA) at Bonaterrin [Bunaterin] Hill, near Blueball, Tullamore.
Lieutenant Matthew Cullen, (3rd Southern Division モglaigh na hノireann) was only 21 years old. Born 25th May 1901 in Ballymorris, Portarlington, County Laois, he was one of five boys born to Timothy and Mary Cullen. Matthew joined the Free State Army on 16th of March 1922 as did his two brothers Thomas and James (my grandfather) and by August 1922 were all stationed at Tullamore barracks. Matthew was also an ex-internee of the Rath Camp in the Curragh of Kildare and was there in Hut 9 on the 9th of September 1921 when the great escape happened.

Before he was stationed in Tullamore Barracks [the barracks was at High Street now Donal Farrelly's house/ and Charleville Castle] Matthew spent over five months in the Nenagh Barracks, and since the opening of the Civil War was involved in almost every engagement in the Nenagh area. He was only a week in Tullamore when the fatal ambush happened.
First Reports: News reached Tullamore on Tuesday evening about 7.30 p. m, of a very painful and distressing character, which cast a gloom of sorrow and depression over the town and district. It was that a party of National troops had been ambushed at Bonaterrin, some four miles from Tullamore, and about a mile from Blueball, and that Lieut Cullen, a native of Portarlington, an ex-internee had been killed, and that Lieut Leahy, a native of Listowel, Co. Kerry, had been seriously wounded. Both were officers in the Tullamore garrison headquarters, were very well known, and much esteemed by the townspeople. Particulars to hand state that three cars carrying a party of about 20 officers and men from Tullamore, had been out in the neighbourhood of Kilcormac and Mountbolus engaged in clearing road obstructions.
When reinforcements arrived from Tullamore the attackers had disappeared, and no trace of them could be found. They had three miles of wood cover under which they were enabled to retreat. Lieut. Cullen was struck on the chest with two bullets, which made a terrible gash. The military are communicating with Lieut. Cullen's family conveying the sad news, and with a view to arrangements for his interment.
They are also trying to get in touch with Lieut. Leahy's people (who live on or near Listowel, Co. Kerry). Lieut. Leahy was Brigade Chemistry Officer to the Offaly No.1 Brigade. Lieut. Cullen took part in recent fighting in Tipperary, and was only a week in Tullamore.
Lieut. Leahy is a native of Lisselion Cross a place between Ballybunion and Listowel, Co. Kerry, and belongs to the farming class, his people been extensive farmers. He is a young man of fine- physique.
(I'm presuming Lisselion is a misprint for Lisselton)
<<<<<<<<<<<<
Bush Kids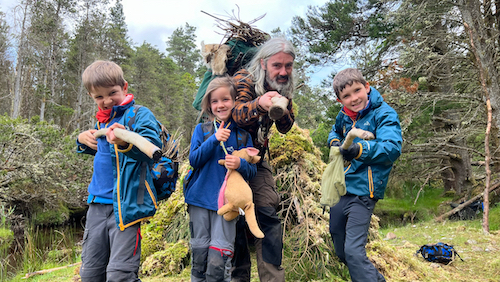 Bushcraft and survival expert, Tom Bán, takes to the wild in the second series of Bush Kids traveling across mountains and rivers, teaching the Bush kids how to find food and build shelter to survive.
Bush Kids follows four families, each brought to a different habitat to learn how to survive in the wild, where bushcraft survival expert, Tom Bán, will shares his skills.
With just their backpacks, the Bush Kids, aged 5–12 years and accompanied by a parent, explore their given habitat and learn how to survive using only what they find around them.
Join Tom and the Bush Kids and learn how to build camping shelters, light fires without matches, prep and cook food on the open camp fire, while they explore the wonders and discover the resources in some of Ireland's most remote areas.
Tom Bán is from Tipperary and spent most of his time growing up hunting, fishing and spending countless hours outside exploring the landscape around him and learning local history. He is dedicated to learn the skills required to survive in the wild and the bushcraft needed to do so. Tom has brought his passion for the outdoors into his carrier and now teaches bushcraft and nature classes to groups of kids and adults all across Ireland.
The Enright family from Kerry brave possibly the most difficult habitat in the series, the mountains and rivers!
Travelling with just what's on their backs, Bush Kids Máire, Robert and Brian and their mum, Éilín, spend three days surviving in an area with very little resources and a terrain that would be difficult for any explorer. The Bush Kids explore hidden caves, travel through fast-flowing rivers, and catch and cook their own food. They encounter many challenges along the way, including rapidly changing weather and plagues of biting midges but Tom Bán is on hand to guide them on their journey.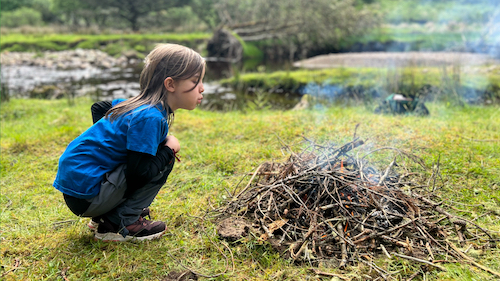 The episodes featuring the Enright children will be broadcast on Weds and Thurs. next and will be available on the rte player.
Proud mother Éilín, told me that they had great fun filming the series, despite being eaten alive by midges and encountering a little drama with an accidental cut. Dad, Darren, made himself useful on location with a few survival skills of his own.
<<<<<<<<<<<<
Official Opening of The Greenway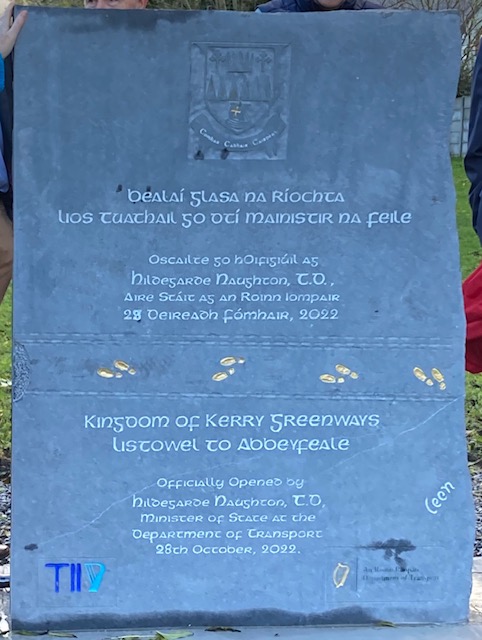 This was unveiled on Friday October 28 2022.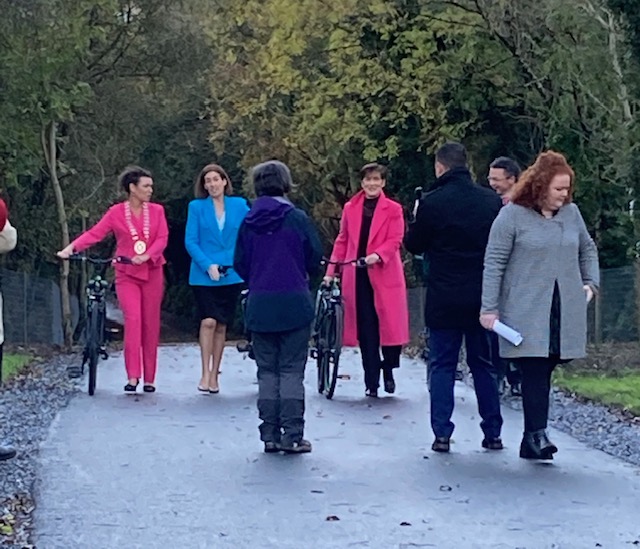 We had politicians, advisers, media and dignitaries galore on a beautiful sunny morning.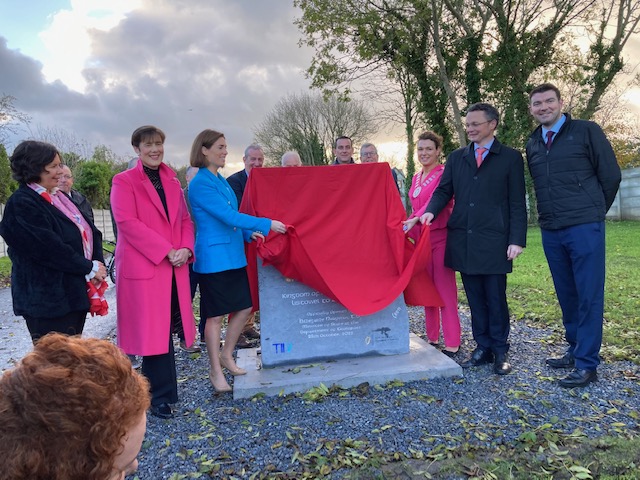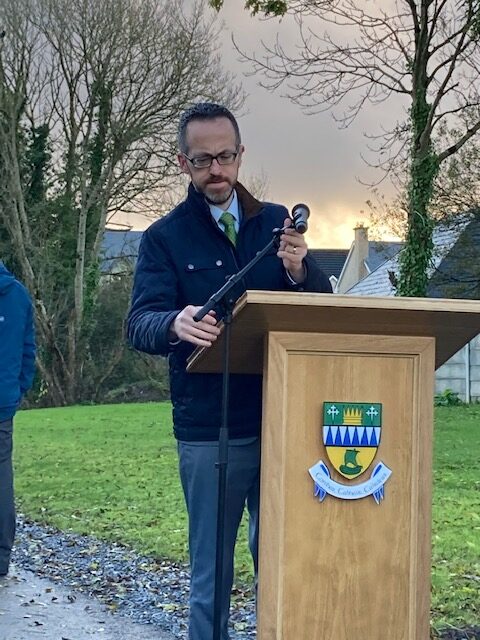 Owen O'Shea was in change of getting the show on the road for Kerry County Council.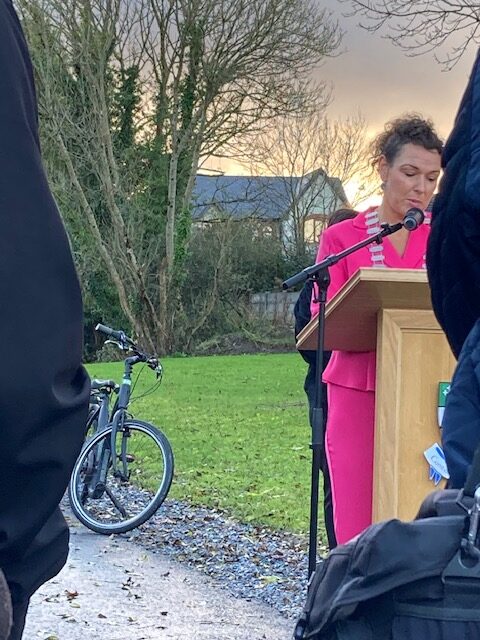 Our mayor, Aoife Thornton, praised everyone who had brought this great amenity to us.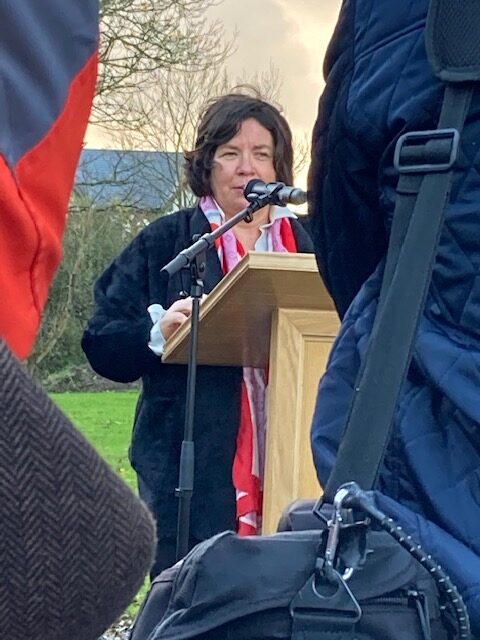 Moira Murrell was delighted that this project had been delivered "in house" i.e. by Kerry County Council.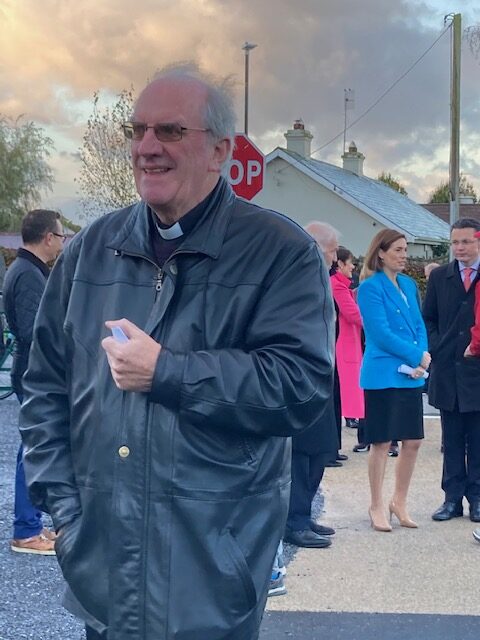 Our canon, Declan O'Connor blessed the venture and prayed for everyone who will enjoy this greenway.
<<<<<<<<<<<<
Food and Craft Fair in Listowel Arms
Sunday October 30 2022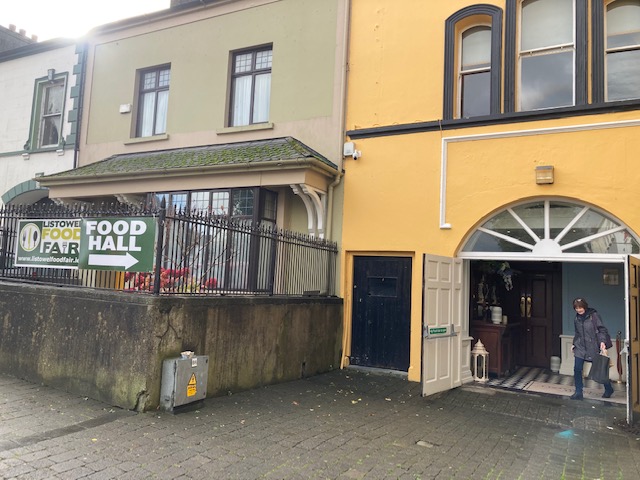 It felt like old times to be back in the ballroom of The Listowel Arms for the great food and craft fair at Listowel Food Fair 2022.
I met lots of lovely people , crafters and buyers.
Nora Sheahan was there with her son Noel.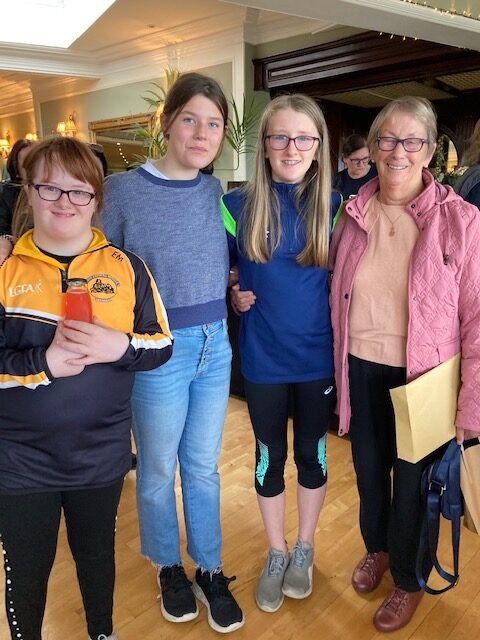 Ruth OQuigley is a founder member of Listowel Food Fair. I met her with her three grandchildren. She told me that their roles are reversed nowadays and her lovely girls are minding her.
<<<<<<<<<<<<