A Christmas Photo from 2016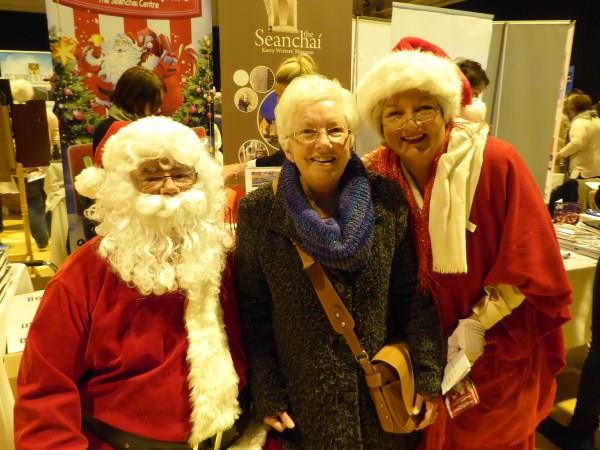 <<<<<<<
Carol Singing
Photo: Scoil Realt na Maidine
Boys entertaining shoppers at Garvey's Super Valu Listowel last week.
<<<<<<
A Story that tells how Times have changed in a Picture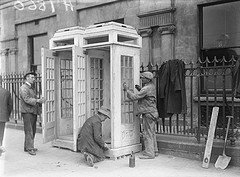 Extra public phonebooks being installed in Dublin for the Eucharistic Congress of 1932
"All's changed, changed utterly"
<<<<<<<<<<
Their Memory Will Endure
On Saturday evening, December 15 2018, I attended another launch of an extraordinary Kerry book. This is a project compiled by Gabriel Fitzmaurice and Pádraig Ó Concubhair. We got a book and a cd for €20 . In the book and on the cd we have songs commemorating events of the wars in Kerry from 1916 to 1924. This was a particularly violent divisive and bloody time in our county's history, a period that is not much talked of nowadays, probably because of the very bitter rifts that occurred in communities and even in families
Here are some of the people who attended the launch which was done by Dr. Declan Downey.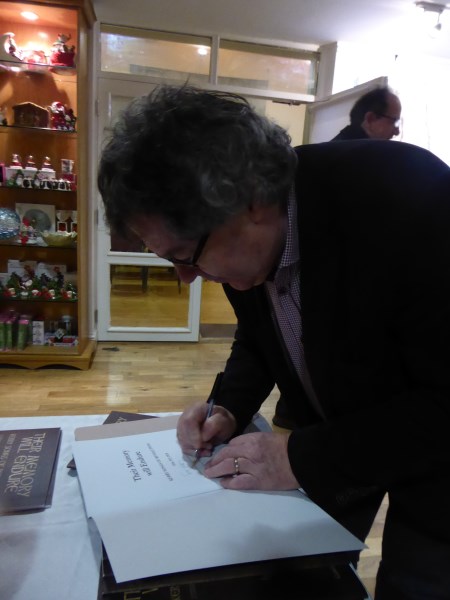 Gabriel was kept busy signing books. Padraig couldn't be present.
Vincent Carmody, David Browne and Gabriel Fitzmaurice
As you can see there were many well known faces among the attendance.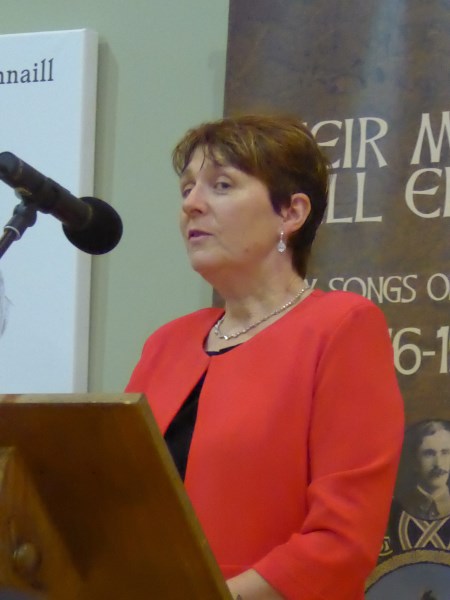 Karen Trench is one of the singers featured on the cd.
David Browne introduced Declan Downey who officially launched the package.
This man rendered his ballad in a mellow mature voice.
Gabriel Fitzmaurice is himself a well known balladeer. For this project he took on the mantle of that great collector of Kerry ballads, Bryan MacMahon.
<<<<<<<<


A Nebraska Parish with a Listowel Connection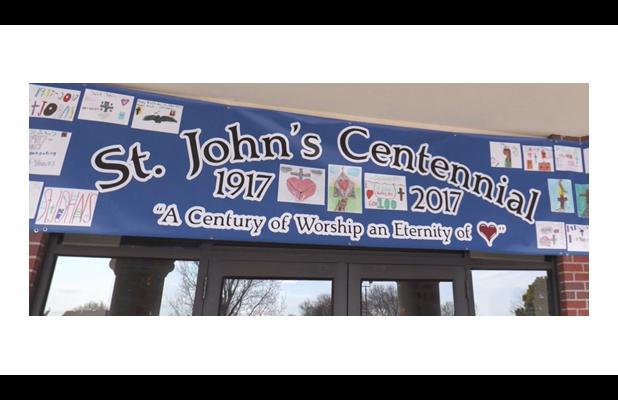 We're a bit late with this one but it's worth celebrating.
St. John the Evangelist Roman Catholic Church in Omaha celebrated 100 years in 2017. Marie Neligan alerted me to the connection with her Listowel family.
"Founded in 1917 as a mission of St. Patrick Parish in Elkhorn, the parish's first pastor, Father David Neligan, celebrated St. John's first Mass on Christmas in its original church – a former Baptist church, purchased and moved to the parish site by an early parishioner, John Zeis Sr."
Source: The Catholic Voice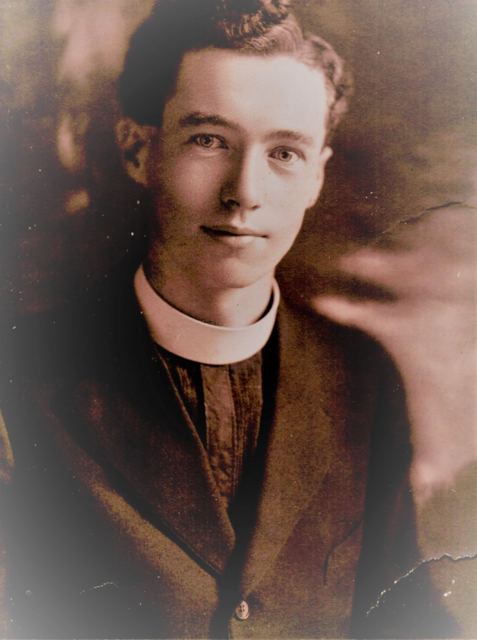 Fr. David was born in Listowel. He was Marie's uncle. Here is what she told me about him;
The first pastor at this church Fr, David Neligan, born and raised in Listowel said the first mass at this church when it opened on Christmas Day 1917. David was my uncle and was ordained at All Hallows' on June 23rd 1912 and assigned to Omaha, Nebraska. He was buried there at the tender age of 33.