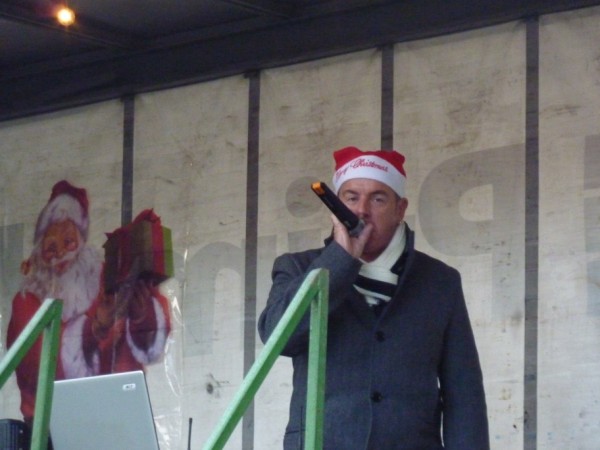 When I entered The Square with my camera this was the first sign that something was up. John Chute was warming up the crowd for the family fun day in town.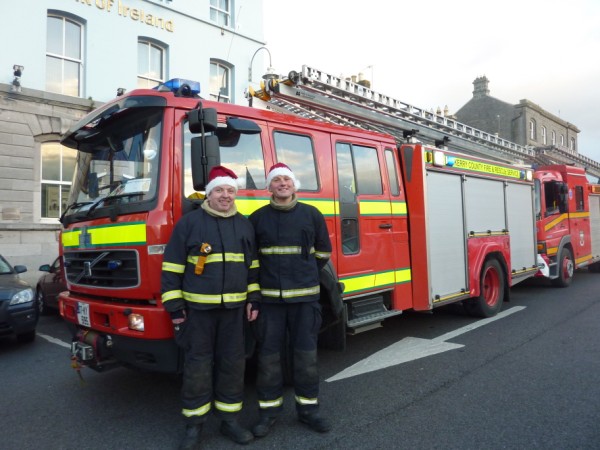 The firemen were lined up, the engines gleaming, ready for a parade.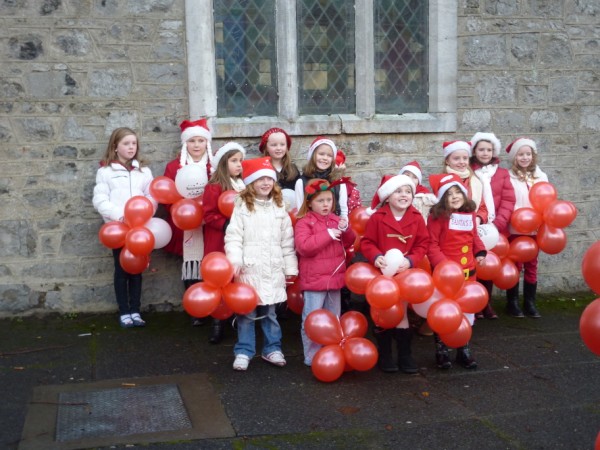 By St. John's excited little ones were posing for a photo.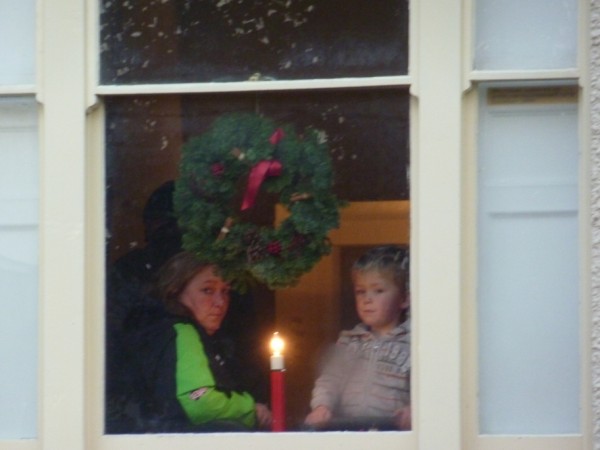 At The Seanchaí children were eagerly waiting for an audience with the man himself.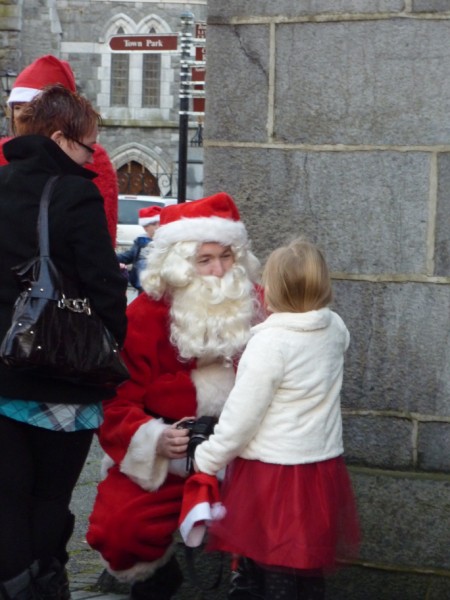 Everywhere I looked there was another Santa, elf or helper.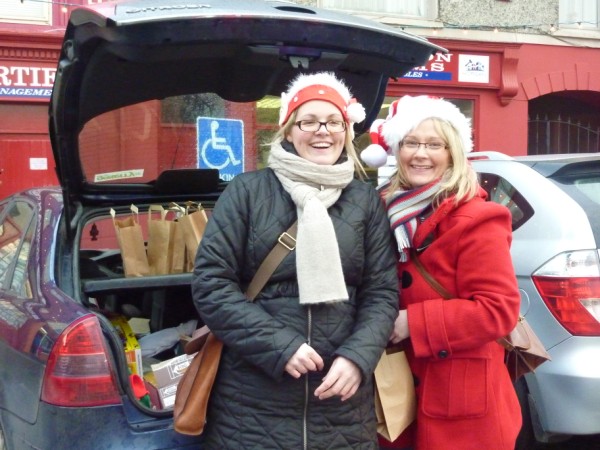 These two helpers took a minute to pose before they returned to handing out goody bags.
Then….
Entering in style, Santa came up the Bridge Road, on a sleigh drawn by two magnificent white horses.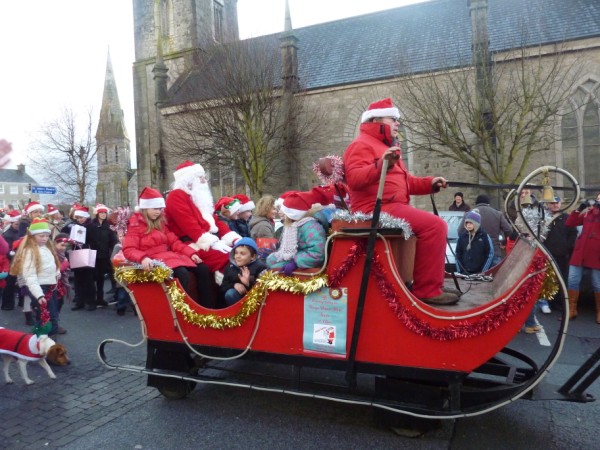 Waving and carolling Santa led the parade around the town, returning to the Square via Church St.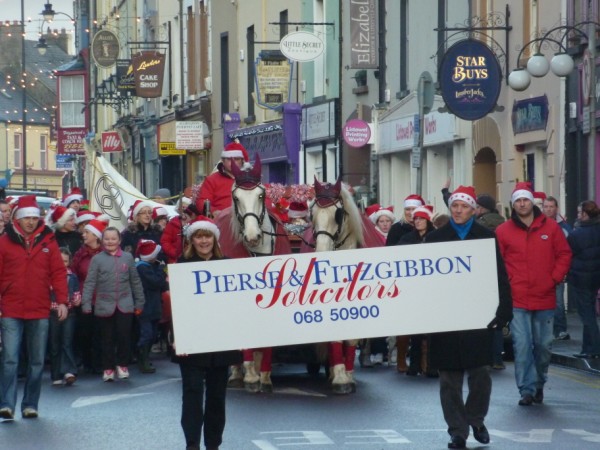 I called it a day as everyone went on to The Square for a disco.
Great day in town. Well done everyone!!!