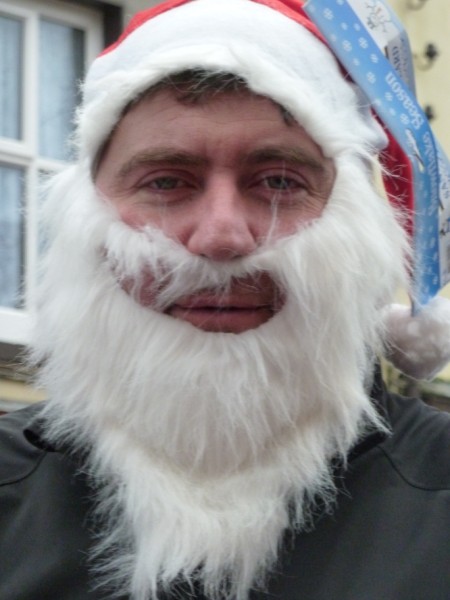 Do you recognise this well known local man whom I encountered on William St. yesterday? Answers to listowelconnection@gmail.com and there are no prizes since it is so easy.
I did not attend the switching on of the lights due to the inclement weather. I was down town earlier and I took this photo in The Square before they switched on the lights.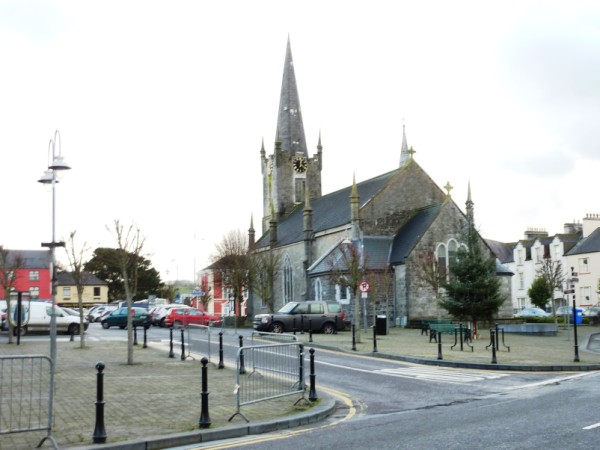 The tree was up but not yet decorated. I will get another picture of the tree in all its glory before Christmas.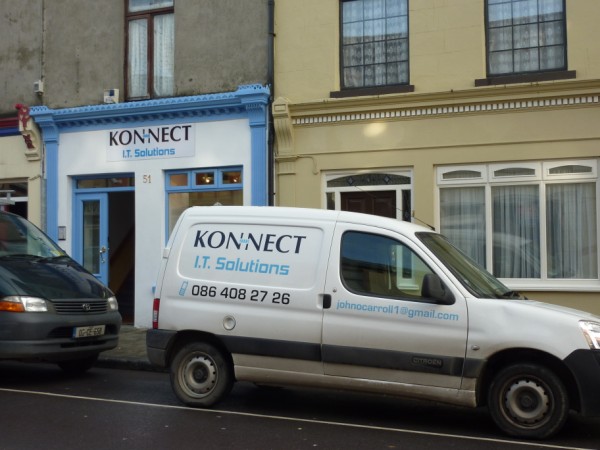 Church Street has a bit of a new look. McAulliffe's gift shop has been repainted and there is a new ladies' clothes shop next door. Konnect, as I told you, is the new I.T. Solutions shop. When Listowel Printing Works/ Easons opens in the new year Church St. will have had a positive face lift.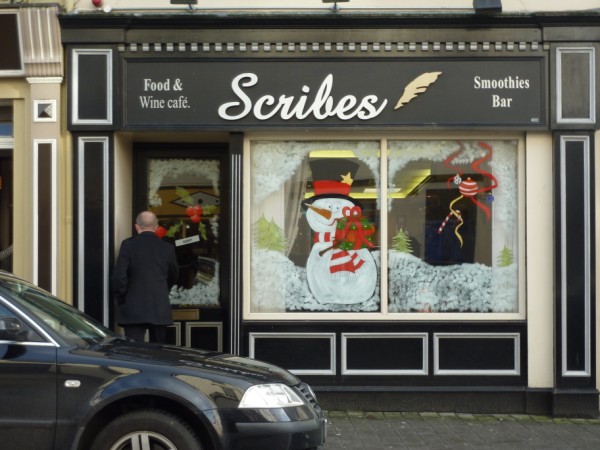 Scribes looks really festive these days.
Last night I attended the launch of The Ballydonoghue Parish Magazine. It's in its 27th year of publication. It is a really impressive journal, full of stories and pictures, old and new. The theme this year is emigration and there are lots of emigrant stories. I'll be reading 'til Easter.
The Ballydonoghue parish journal committee are a model of best practice on how to launch a book. We had a great night in Tomáisín's. Frank Lewis did the honours but the local people were the real stars of the show.